Cafe Antonio in Los Baños, Laguna: A Dear Cafe in a Small Town
After roaming around the province of Laguna, we found this coffeehouse that will not only make you get hooked on its coffee as they've got more. Cafe Antonio Small Town Coffee Brewers Inc., simply known as Cafe Antonio, has been giving the real sense of fulfillment to the community of where it utterly belongs to—Los Baños.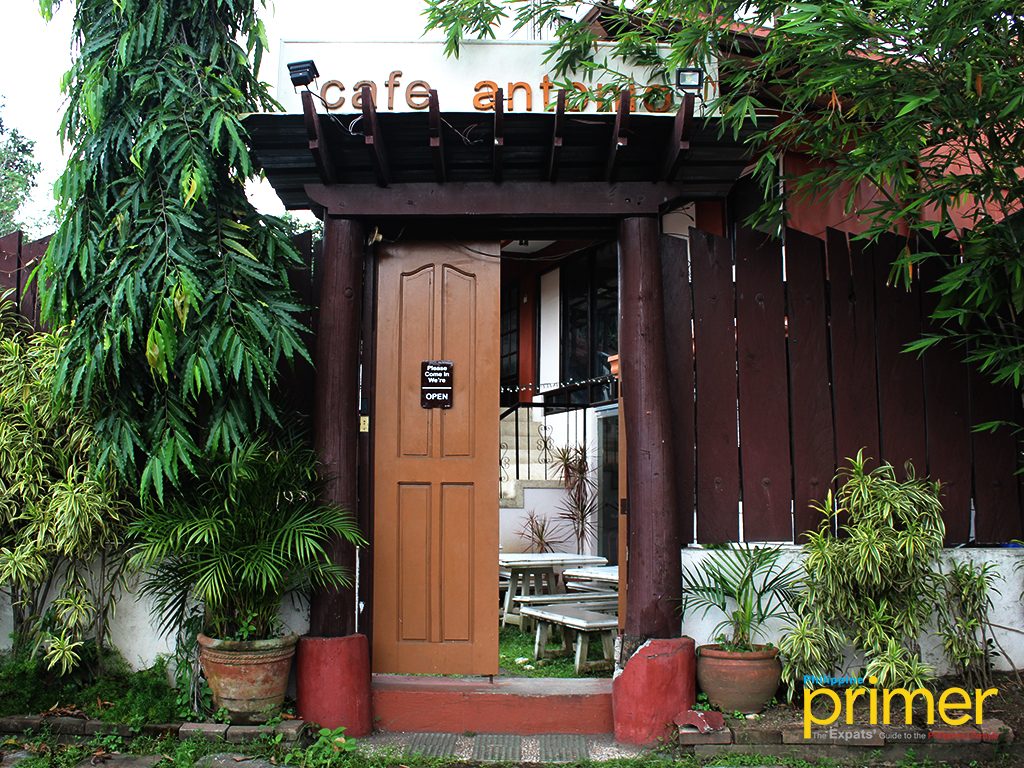 Cafe Antonio
Originally, Cafe Antonio is owned by three graduates of the University of the Philippines Los Baños. Although the management has been changed, Cafe Antonio still retained its image as a go-to spot for Los Baños locals to have coffee and great food.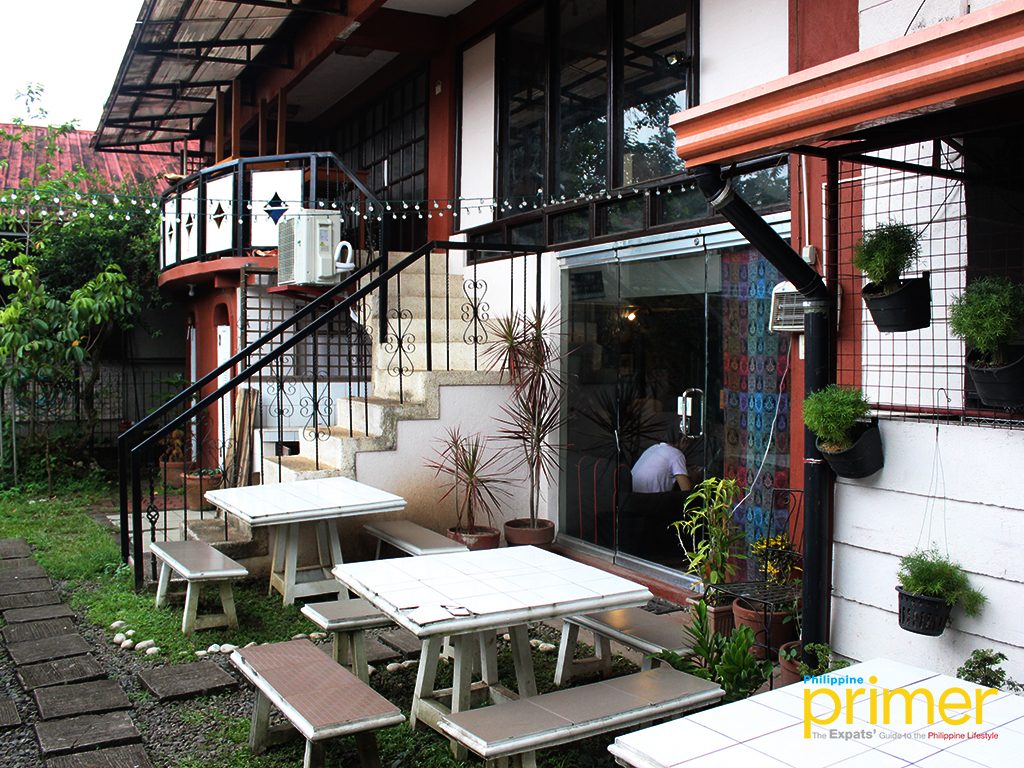 Cafe's outdoor seats
The long-established cafe is currently situated in an old-fashioned establishment which previously was a restaurant. It is not the modish-type of a coffee shop that you usually see in the metro. Also, you would not think that the place is actually a cafe if there was no any 'Cafe Antonio' signage posted.
What is quite interesting about the shop is that it has the famous New-Zealand-hobbit-house-like setting, exuding an eclectic environment and a very welcoming atmosphere. Also, it has outdoor seats and a gazebo, ideal for small meetings or gatherings.
Arla Center
A perfect hangout place, Cafe Antonio is also a place where third wave coffee is served. And, as a way to support the local coffee growers, they offer different blends by sourcing the beans from the Cordillera Region, Benguet, and Tagaytay. Different brewing methods such as the AeroPress and the French Press are used by the baristas who are all trained to give you the perfectly brewed coffee you are hankering for.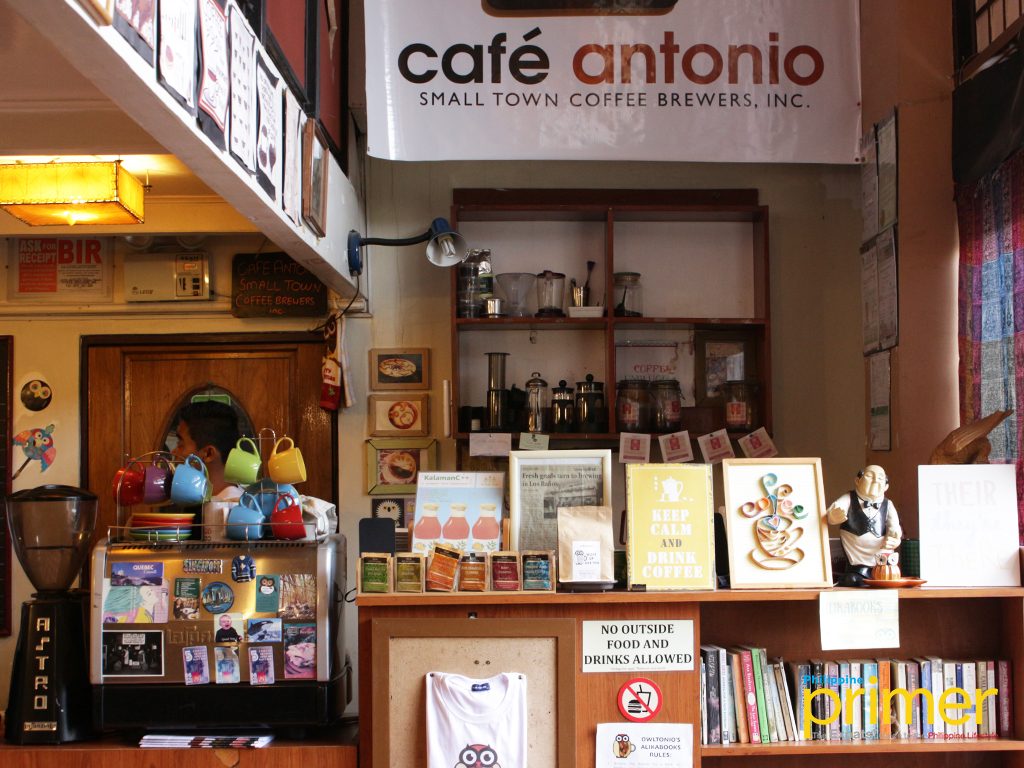 Cafe Antonio offers different brewing methods
To quench your pressing need of caffeine, try first their Cafe Latte (Php 120) while reading a great book you can pick from the shelves inside. They also offer other beverages like milkshakes, teas, and juices.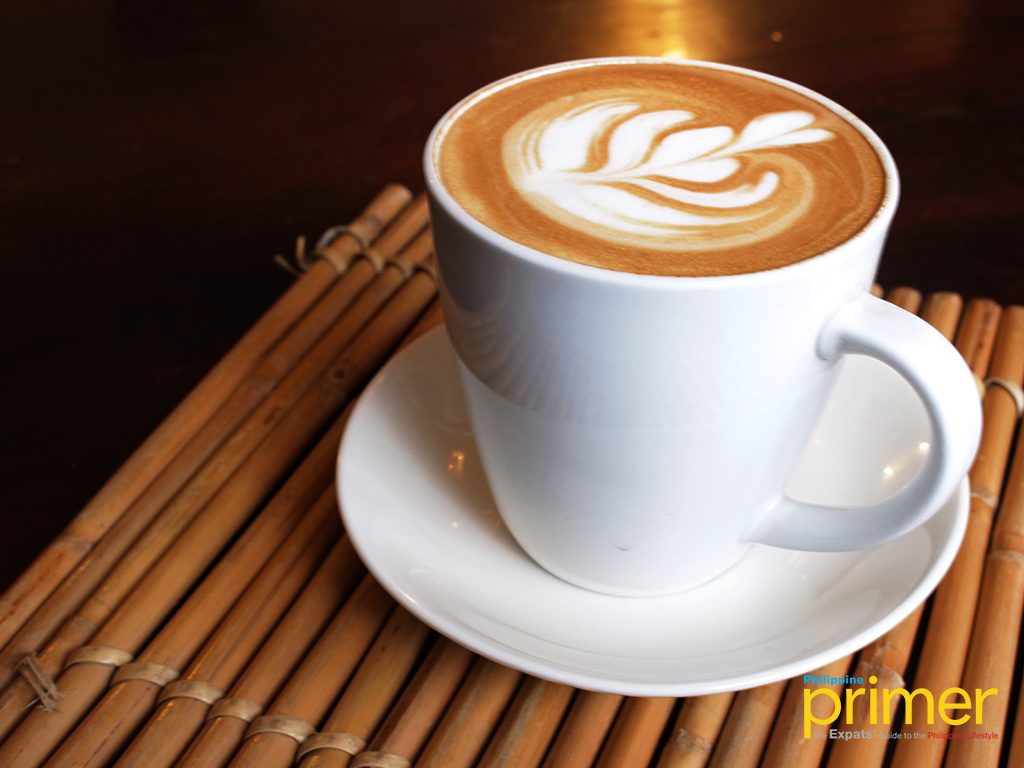 Cafe Latte (Php 120)
Aside from coffee, Cafe Antonio is recognized for its generous servings of pizza and pasta, making it worth visiting.
The Seafood Spinach Fettucine (Php 275), a pasta with fresh spinach and mussels, is one that you must try. The pasta tastes well with their homemade Focaccia bread while, the seafood, freshly cooked, is very appetizing.
Savor and completely enjoy your stay by ordering their gourmet Margherita Pizza (Php 259). It is a fresh homemade 12-inch thin crust pizza, good for eight. It may look like the typical Margherita pizza but once you take a bite, you will be in a gastronomic bliss. Other pizzas on the menu are Smoked Pepperoni & Mushroom Pizza, Vigan Longganisa Pizza, All Cheese Pizza, and more.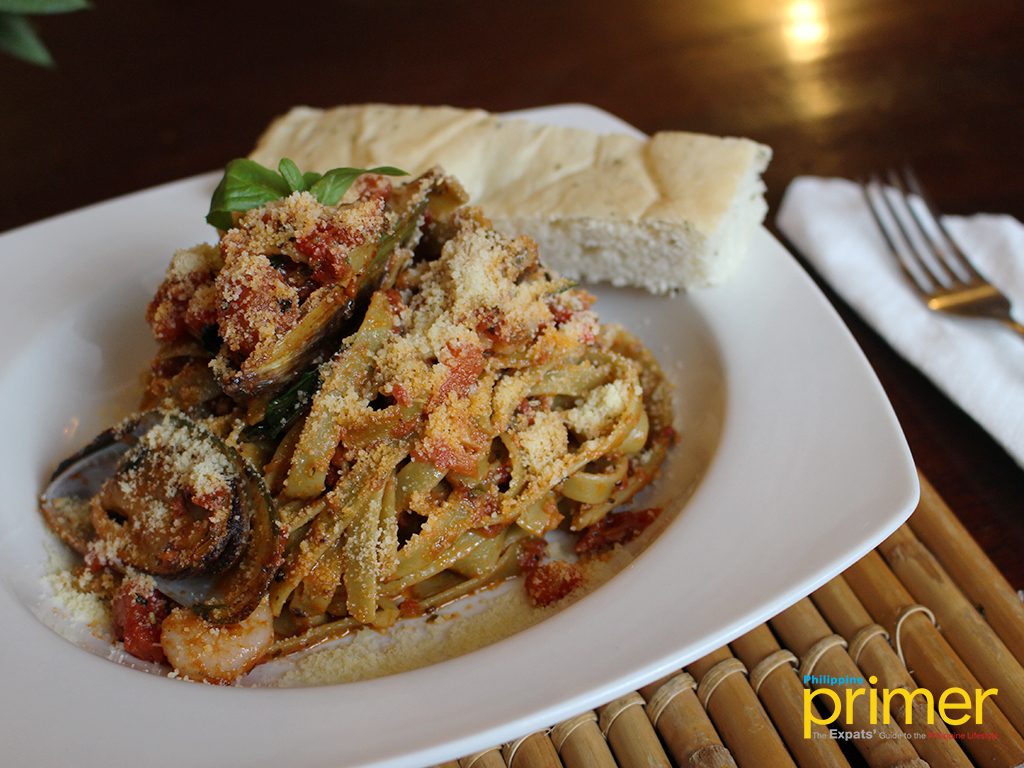 Seafood Spinach Fettucine (Php 275)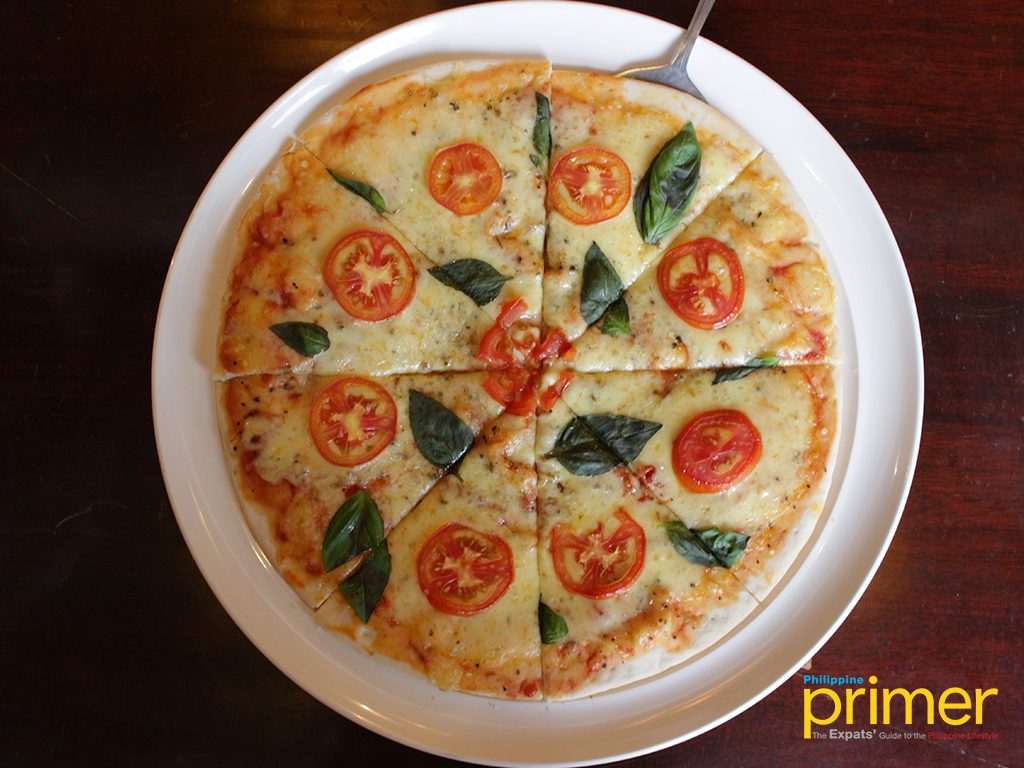 Margherita Pizza (Php 259)
Also, Cafe Antonio's Classic Burger (Php 220) with potato chips truly deserves a bite. End your meal with the Mississippi Mud Pie (Php 100), a chocolate-based dessert drizzled with chocolate sauce.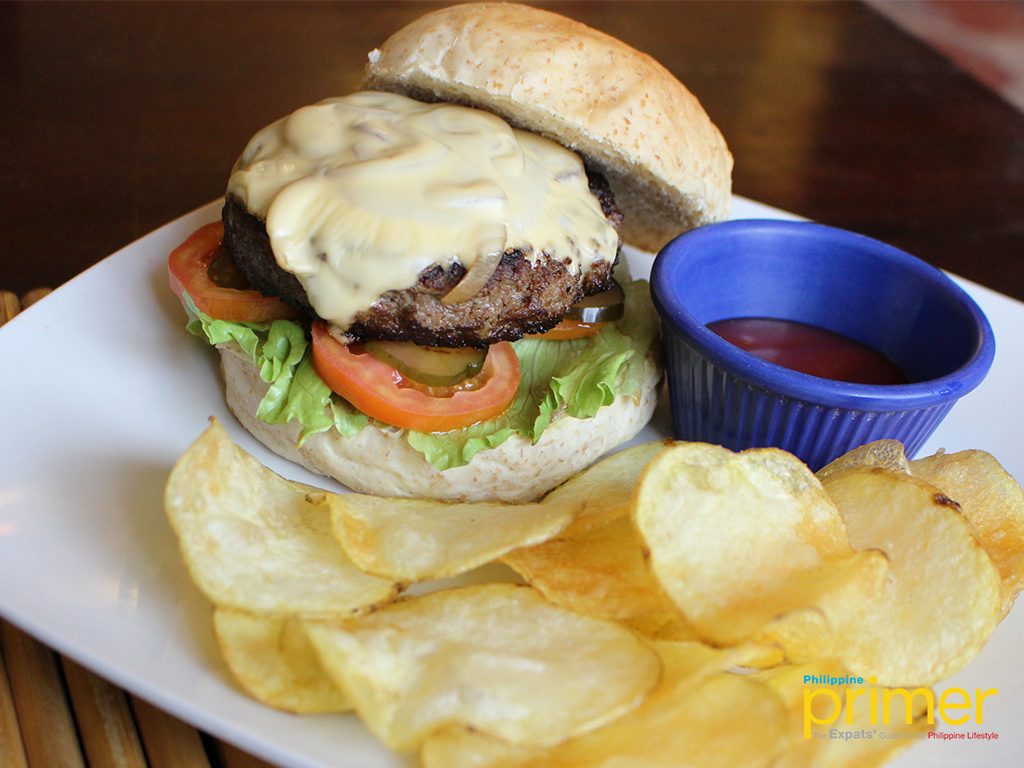 Classic Burger (Php 220)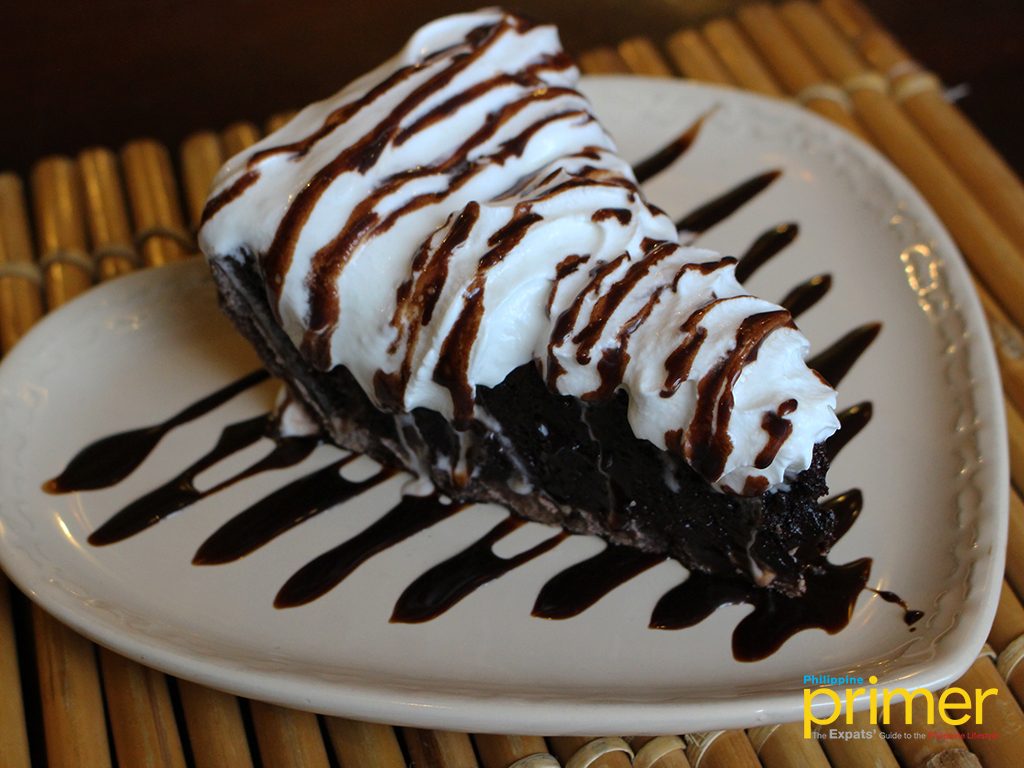 Mississippi Mud Pie (Php 100)
Certainly, a one-time visit would not be enough to appreciate what Cafe Antonio has more to offer. With the place, the food and the coffee that keep the Cafe in existence amid the countless openings of new coffee shops everywhere, no one would not definitely come back.
Visit Cafe Antonio at 5024 National Highway, Brgy. Maahas, Los Baños, Laguna. It is open from Mondays to Sundays, 7:00 a.m. to 10 p.m.
---
This first appeared on Philippine Primer Japanese Magazine's October 2018 issue.
General Information
5024 National Highway, Brgy. Maahas, Los Baños, Laguna
(049) 544-7523
7:00 a.m. to 10 p.m. (Monday to Sunday)