8 Parker Willis Raclette and Café in Alabang: Where comfort and good eats meet
A family's effort to share their collective passion for food has been opened to the world through 8 Parker Willis Raclette and Café in Alabang last May 2017.
What was once the name of the location of family Serrano's home is now a café that offers comfort food and cozy space that is 8 Parker Willis. A feeling of familiar warmth welcomed us when we entered the small space at a corner of Madison Galleries. The place is relatively small and uncomplicated; its bright interior with the natural light coming in from its glass walls guarantee warm and cozy dining experience for all.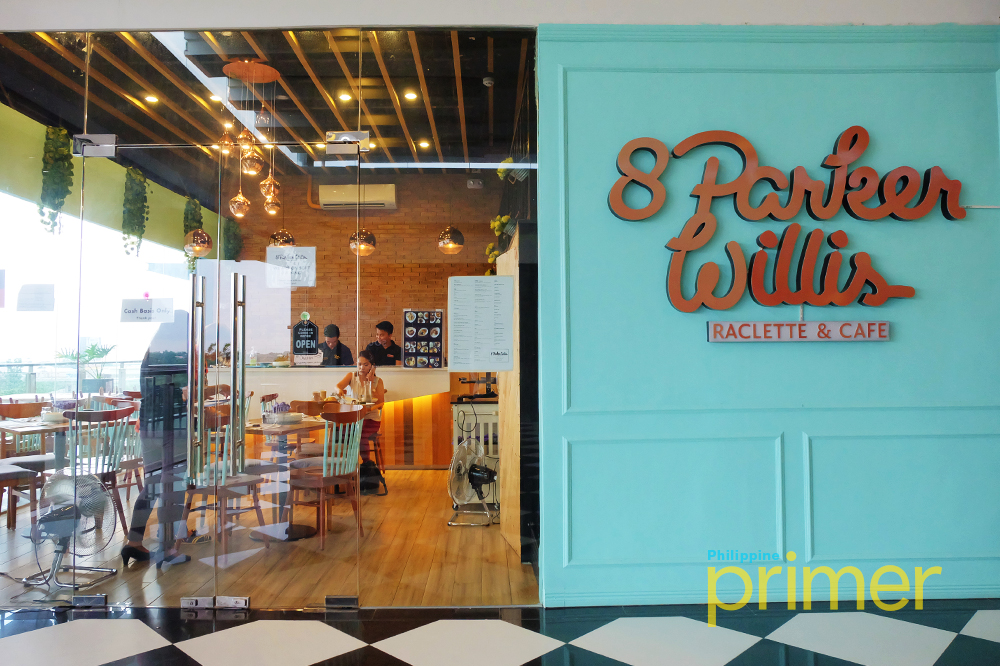 The menu was inspired by the family's travels and mostly consists of international and European dishes. It is straightforward and simple, exactly like how the owners want it to be.
"We didn't want something that was super fancy that would put off most people, but we wanted something still true to the homey vibe that we're trying to deliver on," says EJ Serrano, the youngest in the family who also does the marketing for the restaurant.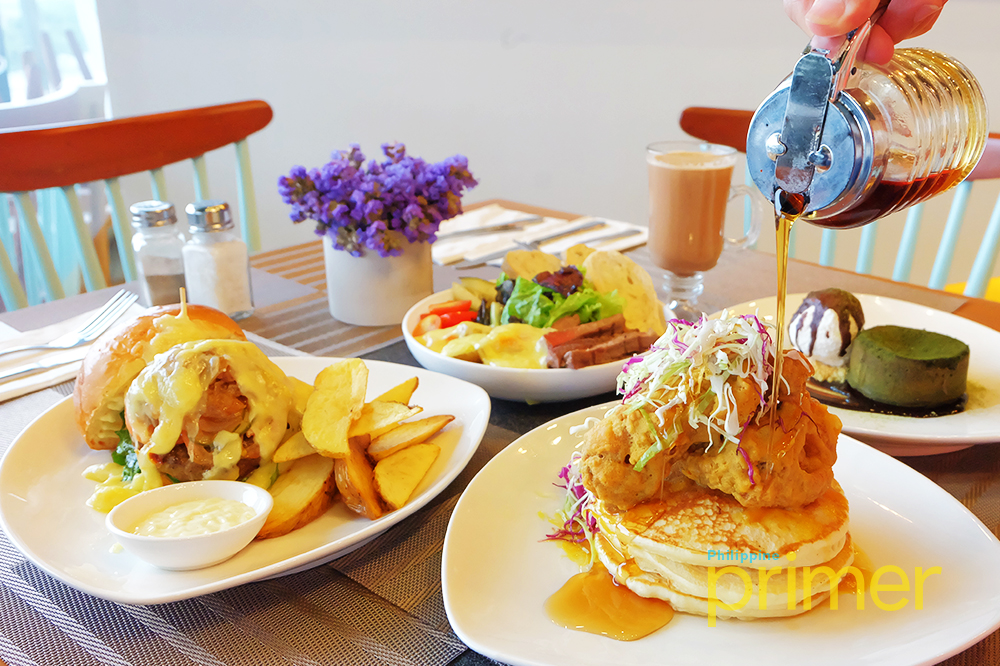 "Our Raclette Lamb Burger is definitely a must-try dish that most people go back for. The Salted Egg Fried Chicken and Pancakes is also a weird but surprisingly good combination that make people come back for more. Of course you have to try our raclette plates but I think that's already a given."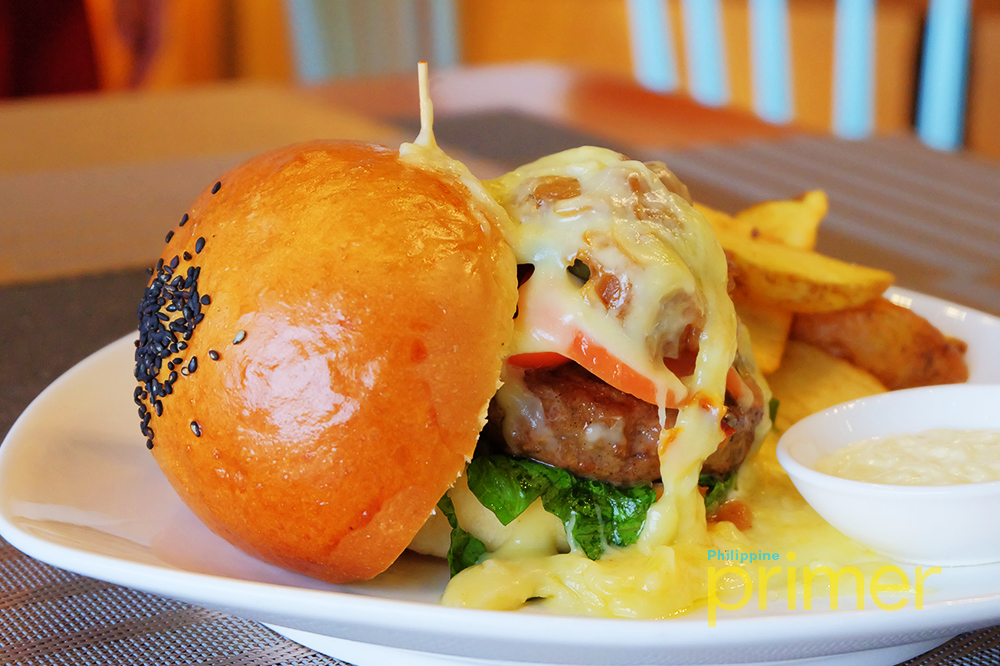 RACLETTE LAMB BURGER. Php 520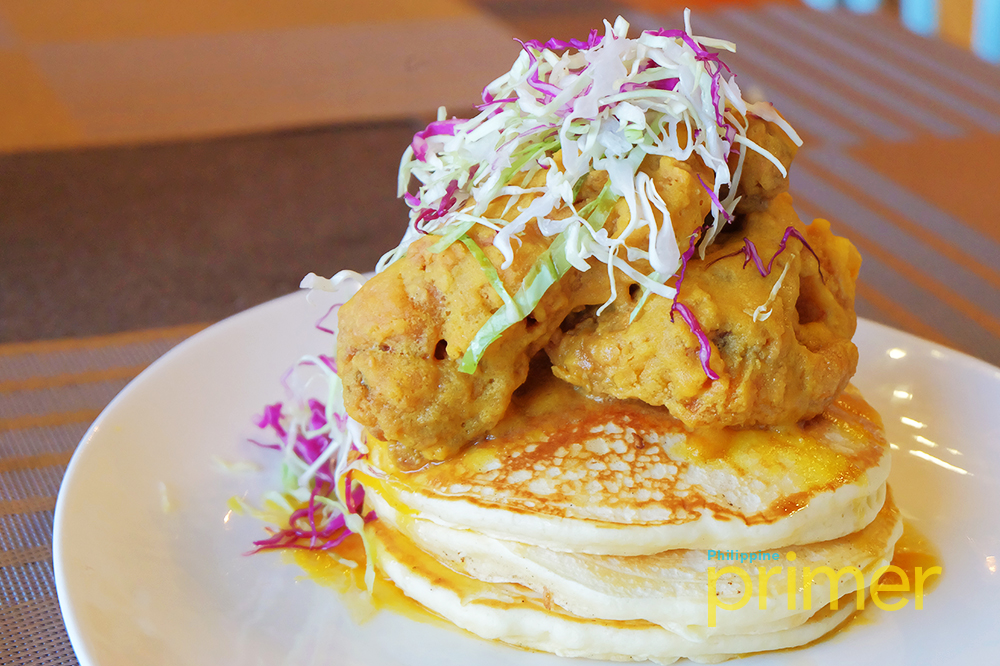 SALTED EGG FRIED CHICKEN PANCAKE. Php 350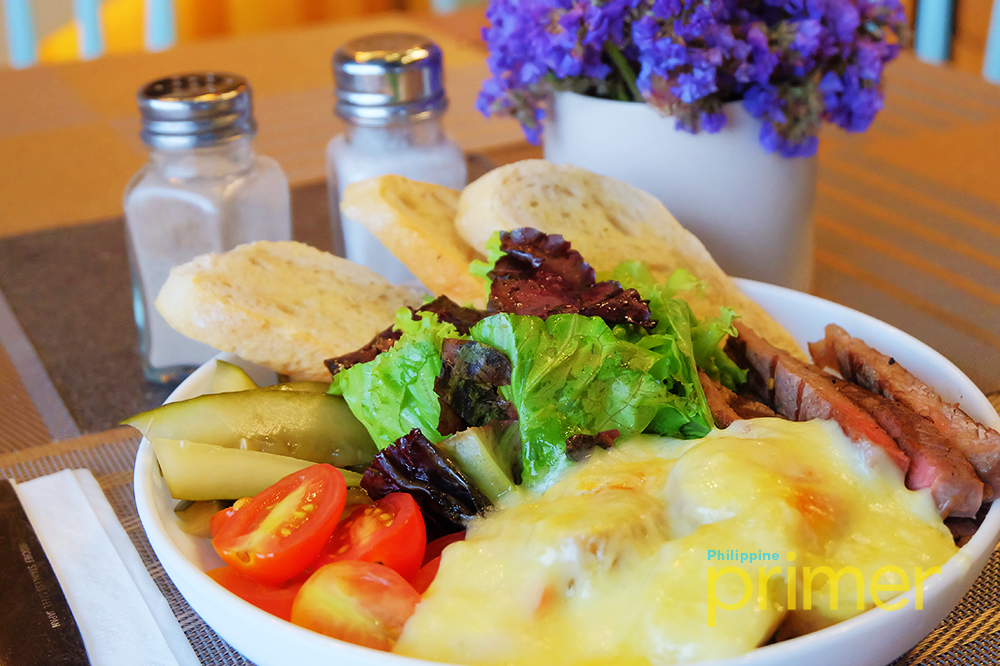 RIBEYE RACLETTE. Php 550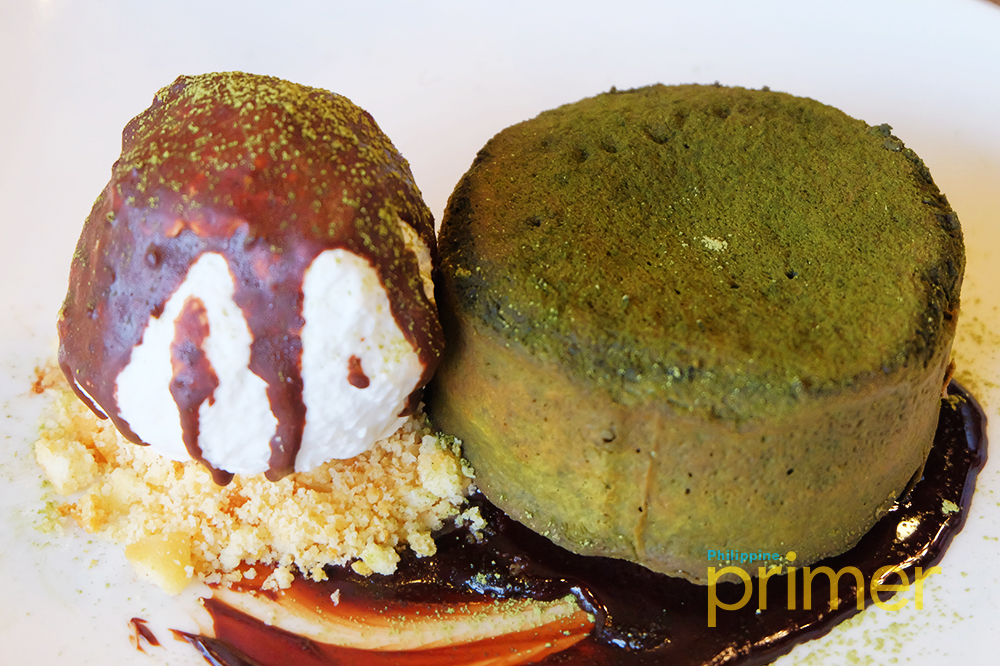 MATCHA LAVA CAKE. Php 195
And since the café is located on the 4th floor of a mall, it also shows Alabang in three different views: there's the spectacular Alabang skyline at the right side; turn a little left and you'll have a refreshing sight of a vast forestry; and at the center stands the beautiful Sacred Heart Parish Church.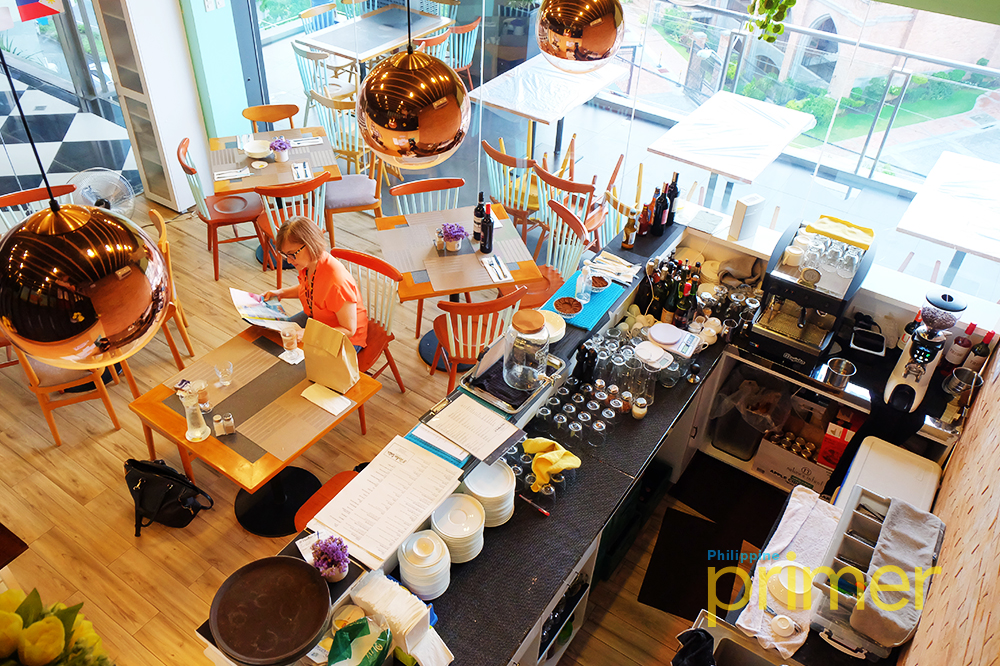 The mezzanine can accommodate up to 10-12 people, the inside of the restaurant can seat around 15, and the al fresco area can accommodate around 20-25 people.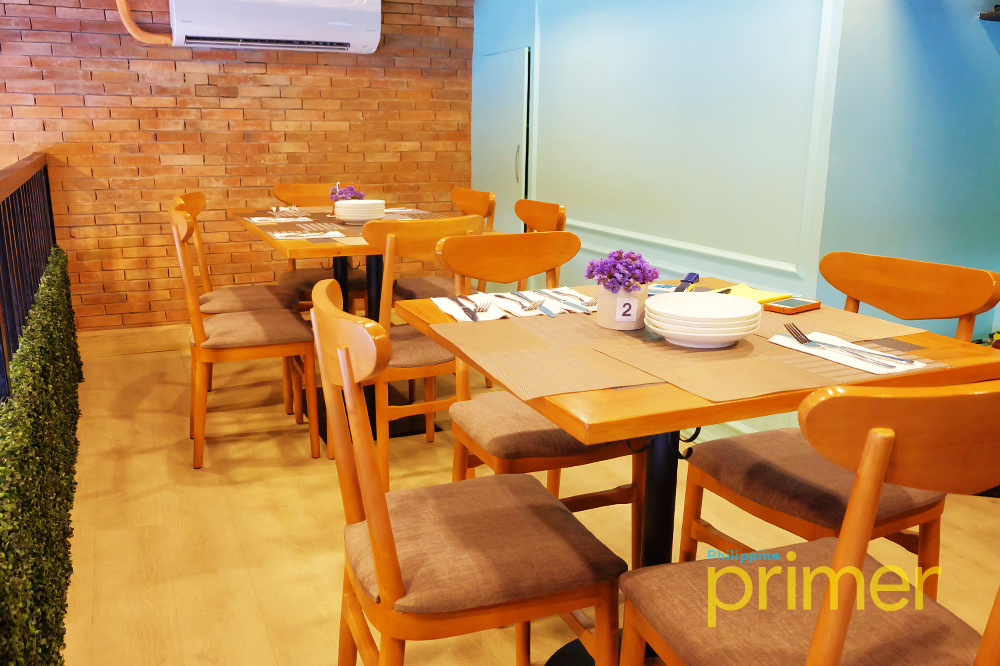 8 Parker Willis also accepts private functions upon reservation
Evidently, the dining scene in Alabang has been continually booming in the past years, "Most restaurants around the area think that since it's in Alabang, they should be rigid, super fancy and intimidating. But here in 8 Parker Willis, we wanted to deliver the more casual and laidback feel of Alabang and the south area in general. Our menu is also very concise and we don't try to bite off more than we can chew. We wanted to deliver a menu that you won't be afraid to order a particular item, because you're sure that everything is solid and good," says EJ.
Finally, just a friendly reminder  if you're planning to visit them soon: Do not leave the place without trying the Salted Egg Fried Chicken Pancake. Best combination ever, you bet.
---
Written by: Carissa Mari Torres
General Information
4/F Madison Galeríes, 398 Don Jesus Boulevard, Alabang Hills Village, Muntinlupa
0977-385-9238
Mon-Thurs 11:00 a.m. – 9:00 p.m.; Fri-Sun 11:00 a.m. – 10:00 p.m.