The Ruf Resto Bar
Aside from the powdery white sand beach of Boracay, the island is also known for its number of nightlife options, ranging from speakeasy bars and clubs that make it more appealing to tourists. If you're up for some chill Boracay night-out, head on over at The Ruf Resto Bar in Ferra Hotel.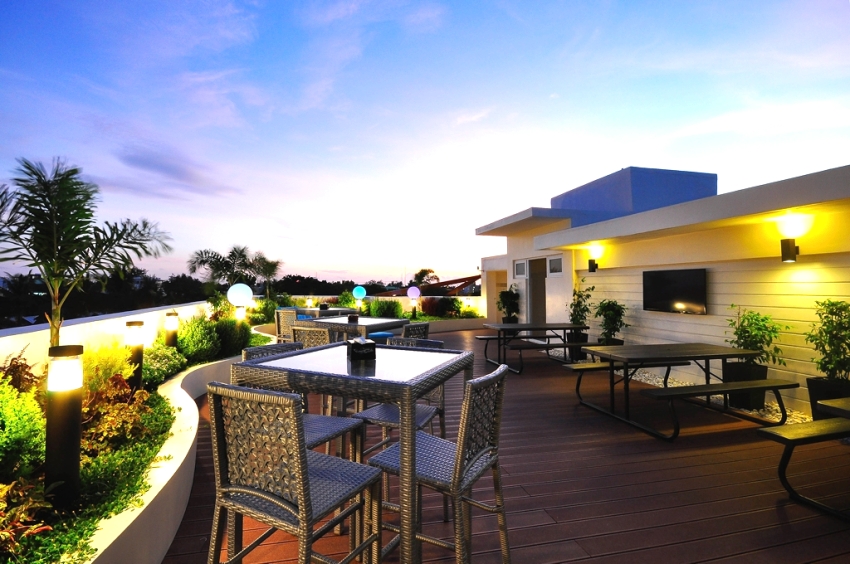 ROOFTOP. See The Ruf during night time for a great relaxing dining
As one of Ferra Hotel's in-house restaurant, The Ruf Resto Bar became known to tourists for its great ambience perfectly capturing the chill vibe by the island kind of nights. This roofdeck bar becomes a haven at night for those who would like to see what Boracay sunset looks like, as they are served food cooked and prepared well to match the night with delectable dishes and refreshing drinks.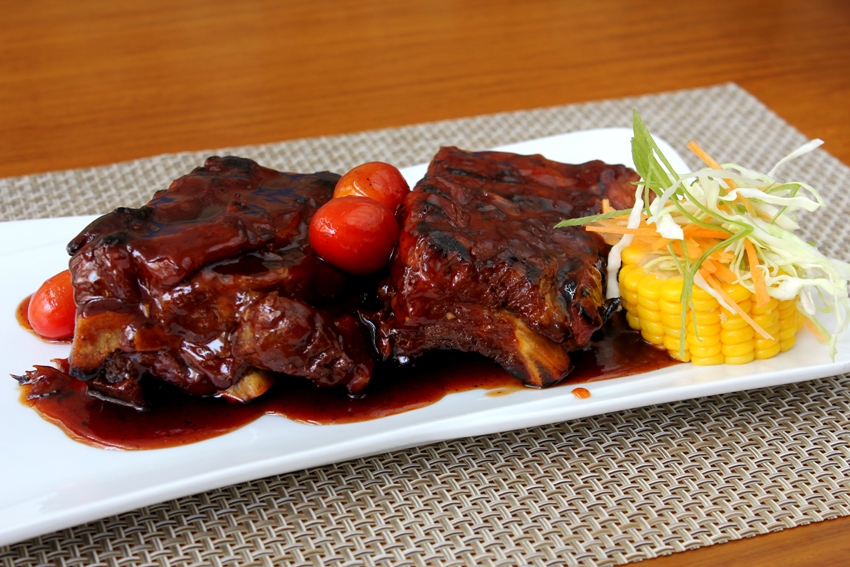 GRILLED BACK RIBS (P745). Ribs dressed with Bourbon barbecue sauce, grilled to perfection
–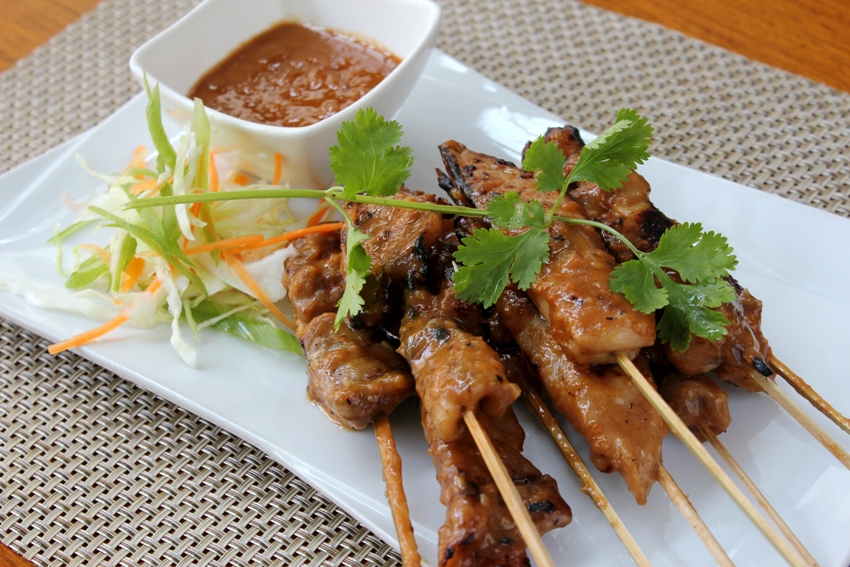 SATE SAMPLER (P385). A plate of grilled chicken, pork, and mixed seafood with peanut sauce and garlic annatto rice
–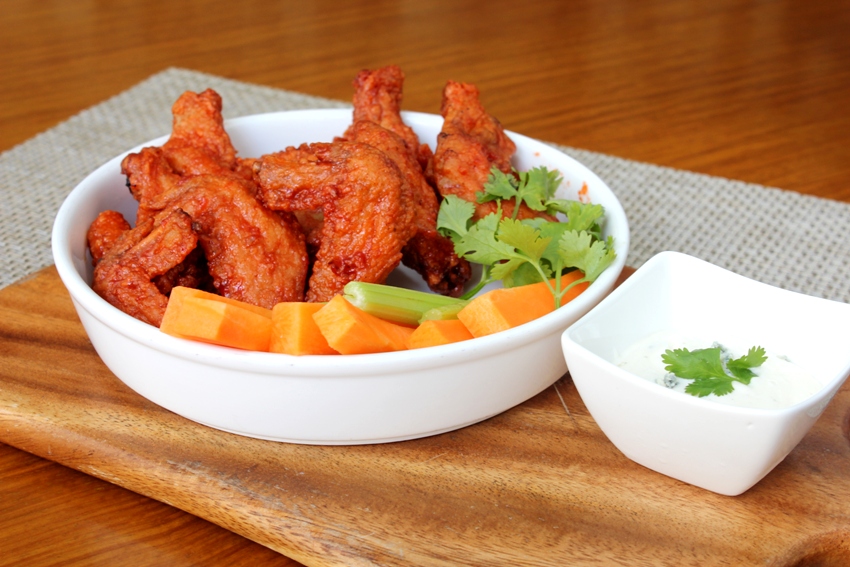 BUFFAL O WINGS WITH BLUE CHEESE DIP (P350). Spicy wings cooked to perfection complemented by its dip
–
The Ruf Resto bar has an Asian-themed dinner, with most of their food prepared by their Filipino chef who cooks for the rooftop bar and the restaurant +36 located at the ground floor of Ferra Hotel. They serve a variety of Asian dishes, ranging from cuisines of Indonesia and Singapore, made to cater their visitors who would like to try Asian dishes, especially Filipino food in their hotel.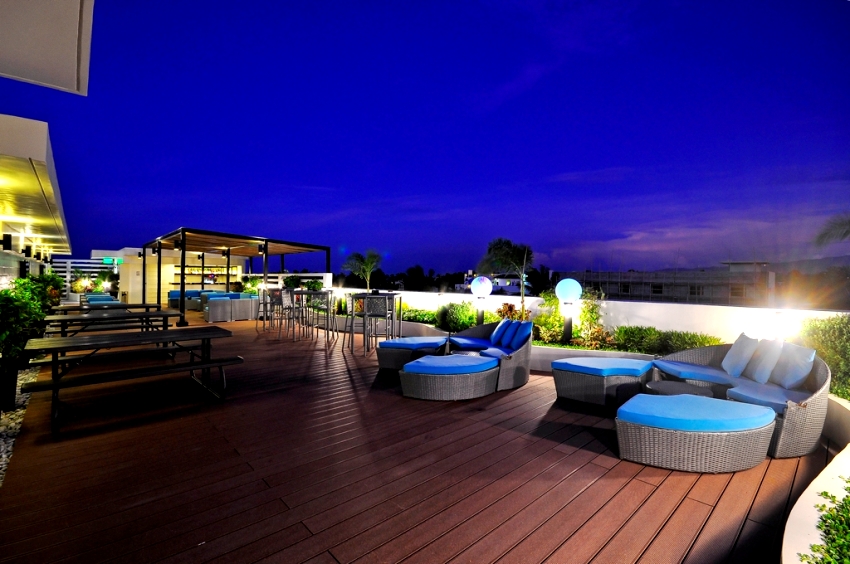 SIT BACK AND RELAX. It's the best place to hang out with your friends and family
The concept for the rooftop bar is pure relaxation. They have the usual tables and chairs plus couches for a more comfortable dining. The bar is only open at night which makes it the best place to go to for a night of fun, drinks, and sumptuous food. Other than The Ruf's food offerings, they are also popular for being a nicely calm bar, a far cry from White Beach's crowded resto bars.
Therestaurant is also available for walk-in customers who would like to enjoy a night of music and good food. The Ruf is definitely one of the best places to go to if you'd like to know what a peaceful Boracay looks at night.
Price range: P200-P600

Ferra Hotel Boracay, Bolabog Balabag, Boracay Island, Malay, Aklan

5:30 pm - 11:30 pm (Monday to Sunday)

ferrahotelboracay@gmail.com