The Food Hall by BE Grand in Panglao Island Takes You to a Gastronomic Trip to Asia
It's no surprise that BE Grand Resort in Panglao Island, Bohol extends their "Beyond Expected" services more so with their range of dining specialties.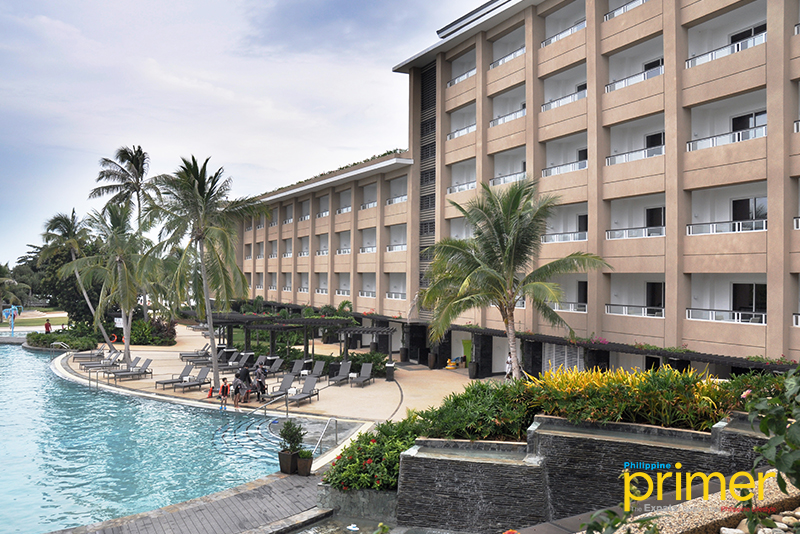 BE Grand Resort in Panglao Island is a go-to place for families.
In fact, in their pursuit of giving out the best of Bohol, BE Grand made sure to gift their guests with a total of five restaurants, each serving up a feast for kings! So, let Philippine Primer walk you through the gems inside BE Grand that foodies, health buffs, and bar hoppers will surely enjoy.
Here is a list of restaurants and lounges inside BE Grand that you may wish to try:
The Food Hall
Lower Lobby Level
6 a.m. to 10 p.m.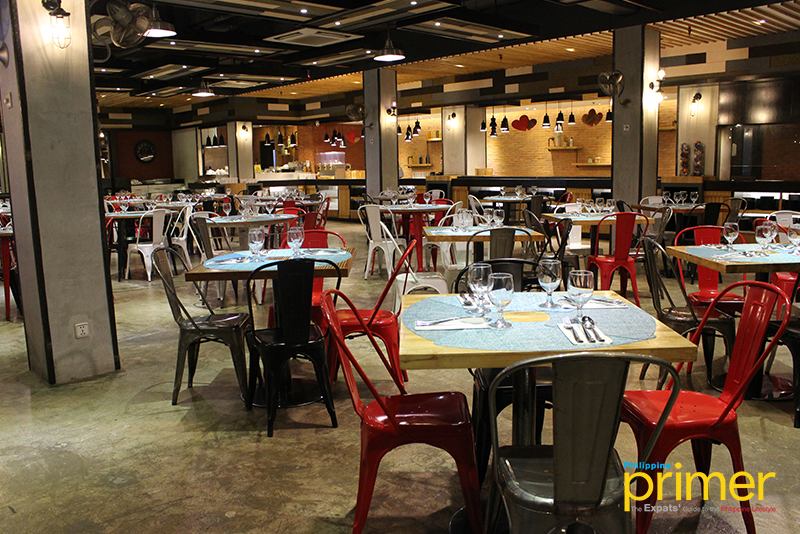 Tinges of red, black, and gray shine from its metal chairs, and its ceiling lights offer a mysterious glow to the restaurant.
The Food Hall, which specializes in Asian cuisine, serves ala carte, buffet breakfast, and dinner to BE Grand's guests.
Upon entering The Food Hall, its industrial design speaks to you without fail. Its mini wine cellar also has the same appeal and can be found in one of the private dining rooms on your left.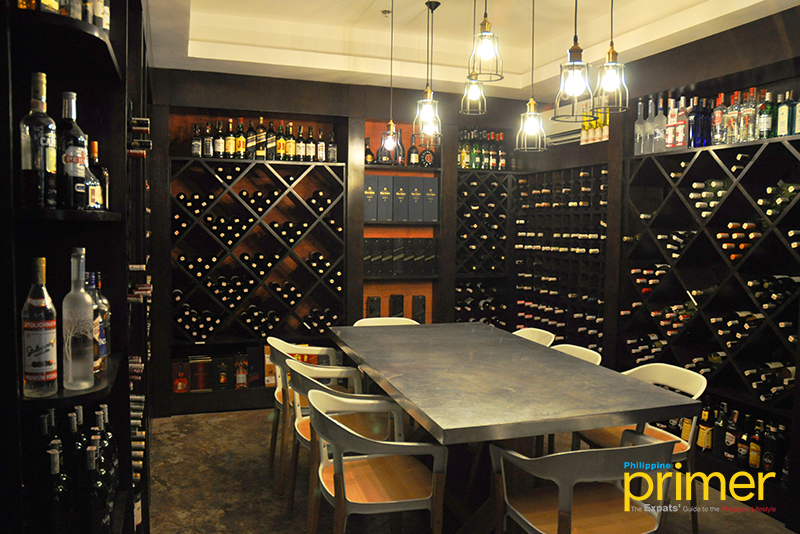 The Food Hall's wine cellar gives the guests a choice of wines from all over the world.
For those who want to dine outside, The Food Hall also has an al fresco dining setting with a pool view.
An alfresco dining setting outside The Food Hall provides the guests with a relaxing lunch by the pool.
Bridge
Center of the pools
10 a.m. to 10 p.m.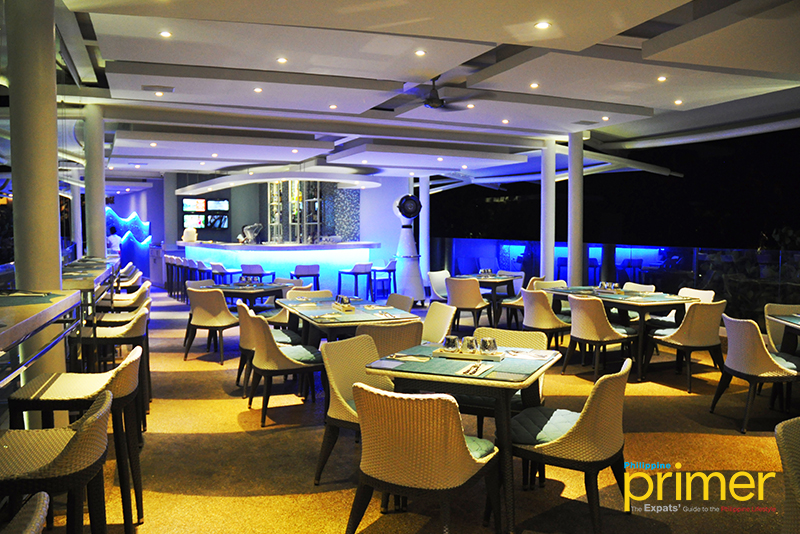 At night, Bridge lights up and invites you to dine in a laidback manner.

The Bridge is an al fresco bar and restaurant, serving international cuisine by the pool. While sharing an ala carte menu with The Monkey Bar, Lune, and even The Food Hall, Bridge also serves up sandwiches, pizza, and pasta, best paired with their signature cocktails and wines.
The Monkey Bar
Waterfront
10 a.m. to 10 p.m.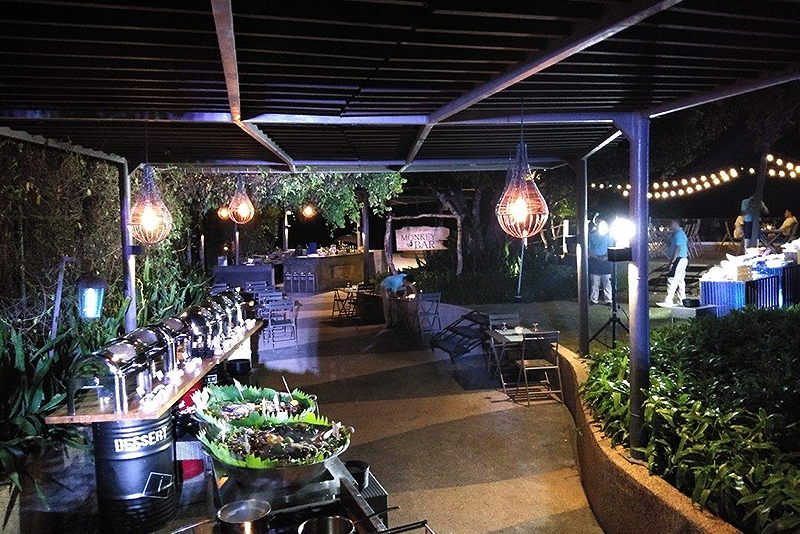 IMAGE BE Grand Resort Bohol Facebook Page
Located at the waterfront, The Monkey Bar lets you dine in on a garden with the view of the sea beyond. They offer grilled items and refreshing beverages for a chill out afternoon at BE Grand.
Lune
4/F, Rooftop
5 p.m. to 1 a.m.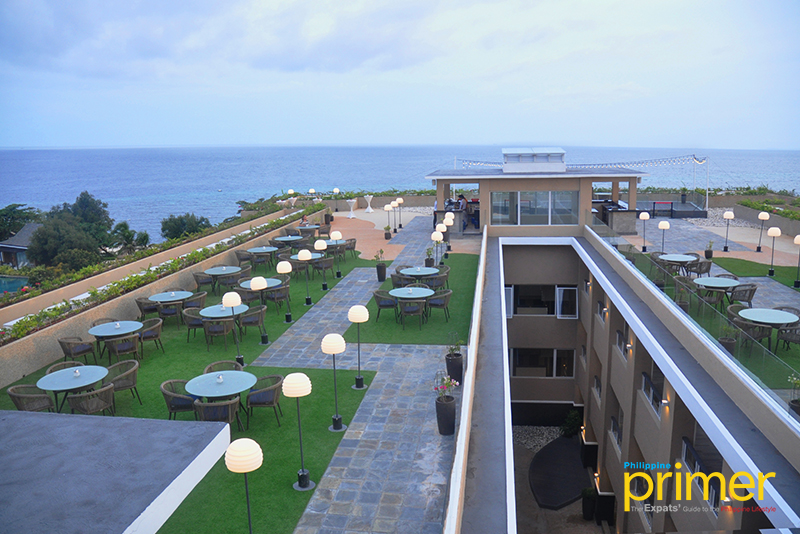 The Lune is the best vantage point to watch the sunset in.
If you are looking for a romantic place to bring your loved one into, then BE Grand's Lune may just be the right place to dine in at night. 
This place allows you to lounge while waiting for a perfect view of the sun setting amidst a backdrop of the sea. With tapas and cocktails at the ready, BE Grand's Lune lounge might just be the best place to have a romantic dinner in.
The best sunset view can be seen atop BE Grand's Lune.
The Boathouse
Near the Villas
6 p.m. to 11 p.m. (Tues. to Sun.)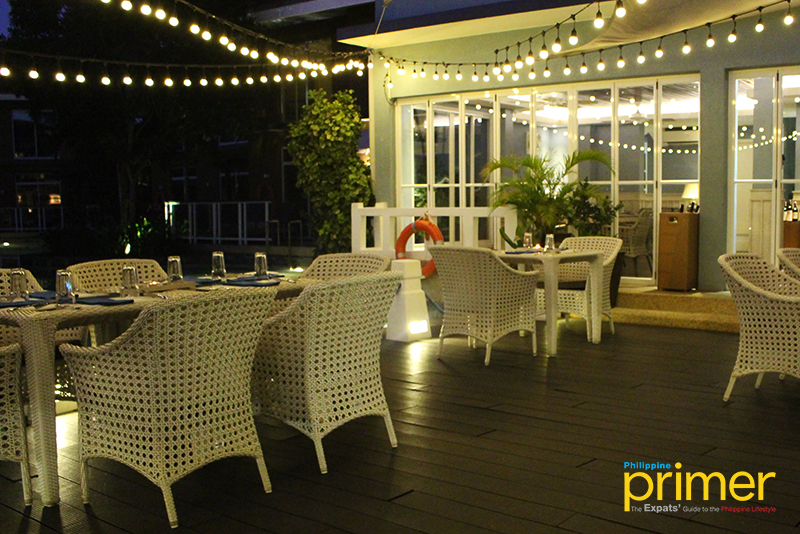 Have some steak at BE Grand's The Boathouse!
BE Grand's The Boathouse boasts of a fine dining setting secluded near the villas. It really resembles a boathouse feel, complete with wood planks for floors and life-saving buoy decorating the restaurant.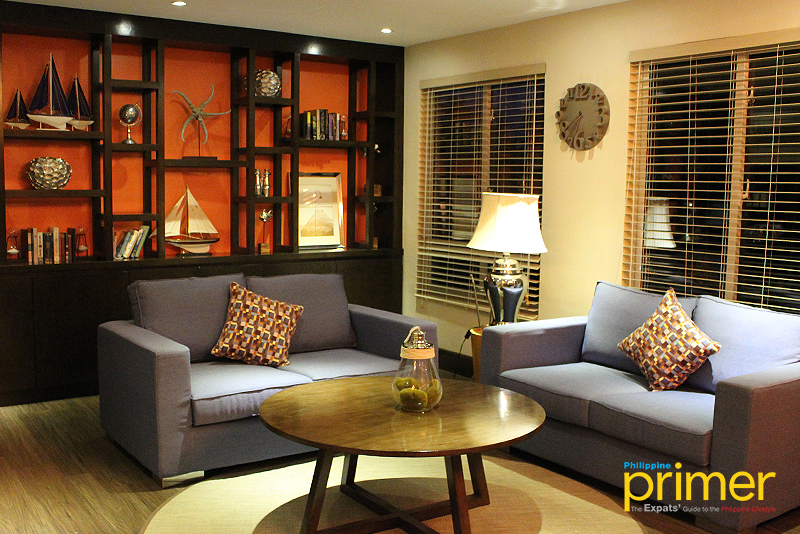 The Boathouse can easily be any guest's favorite place with its own homey feel.
The Boathouse has a different menu than the rest of BE Grand's restaurants. For one, the atmospheric place specializes in steaks including tenderloin, ribeye, and t-bone steaks best paired with their sauces.
To add to the appeal, The Boathouse also supports farm-to-table dining, making sure the ingredients of each dish is fresh from the market daily.
Behind the Kitchen: Taste Test
With a shared menu, The Food Hall, Bridge, The Monkey Bar, and Lune can only have one chef that mans the kitchen to bring out the best fares on your table! So who is behind these restaurants, you might ask?
It is no other than Chef Mike Mandigma with his army of dishes awaiting you at BE Grand!
Try out BE Grand's version of Jambalaya with its Jasponica rice drenched in a flavorful mix of sliced ham, sausages, and bell peppers. Its warm tinge tells of its kasubha seasoning and is a telling sign of its strong flavors. The Jambalaya also offers a slightly sour taste, complemented by the tangy flavor of the sausages.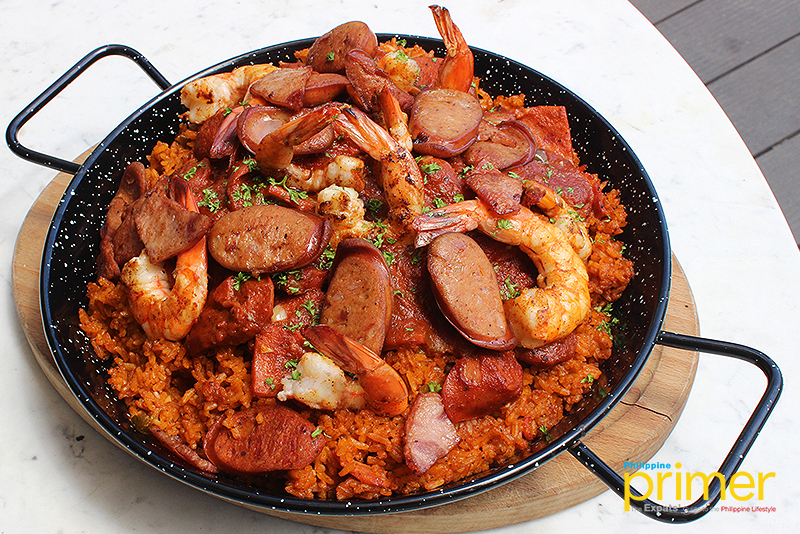 Jambalaya
For another hearty treat, you may also want to try BE Grand's Bohol Seafood Bouillabaisse which easily resembles a seafood Kare Kare with peanut-anato sauce.
The combination of shrimp, squid, and crab meat dipped in the creamy peanut sauce is best paired with the homemade shrimp paste, adding a salty pinch to the ensemble.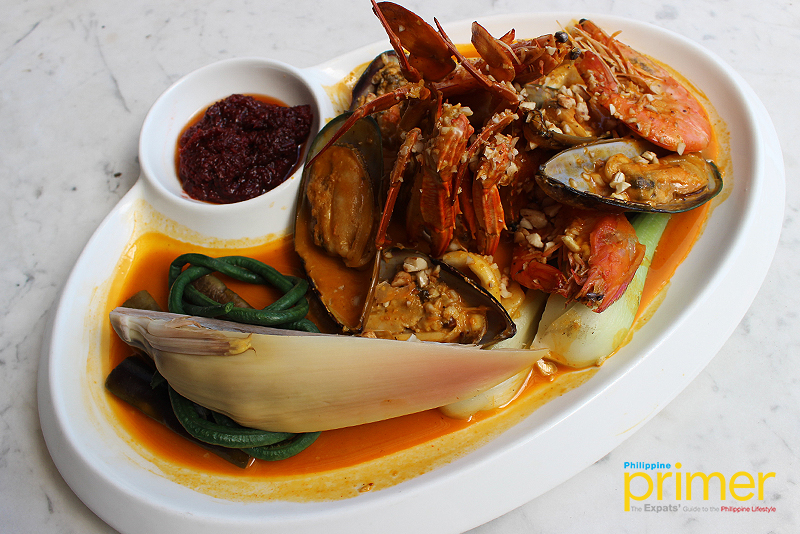 Bohol Seafood Bouillabaisse 
Chef Mike also recommends the BE Grand Pancit Canton made of sauteed egg noodles drenched in oyster sauce and a whole lot of seafood combination to add the taste of the salt and sea into it.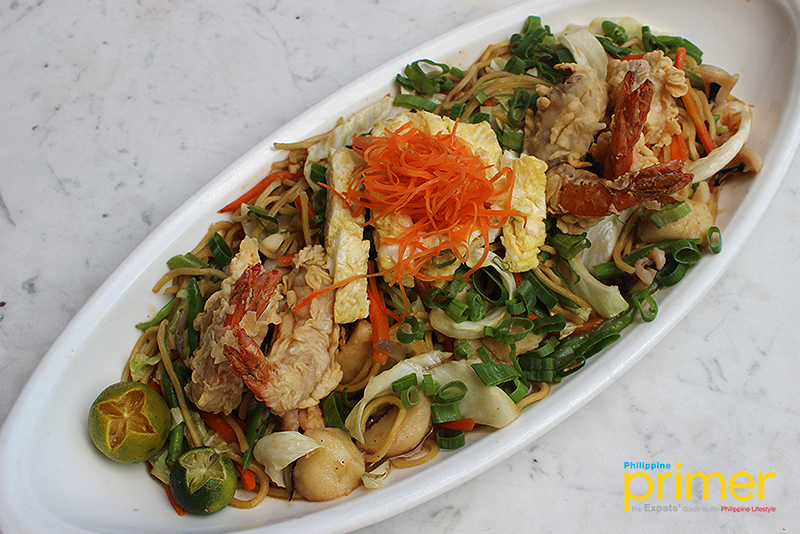 BE Grand Pancit Canton
Finally, to complete your feast, don't forget to try their BE Grand Halo Halo served in a fresh coconut! What made this special is that BE Grand lets their guests choose their own ingredients and create a local dessert combination that will suit your own palate.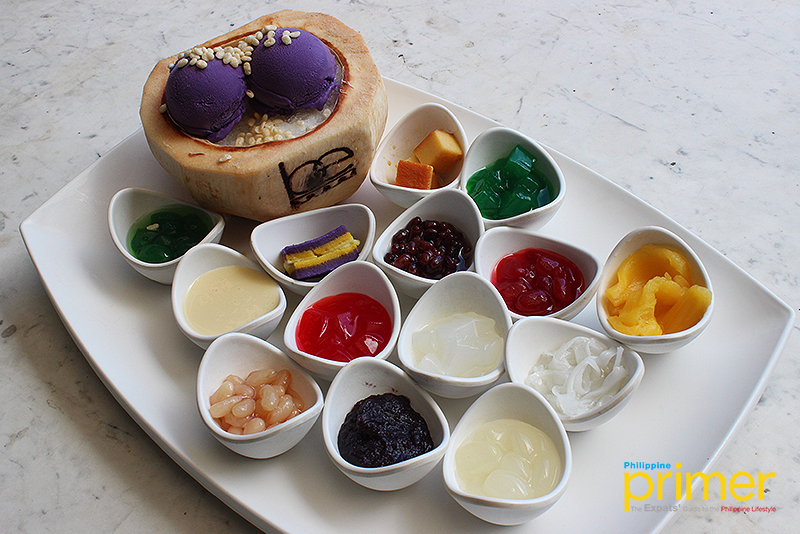 BE Grand's Halo Halo lets you choose different preserved fruits and jams to make into a dessert combination you don't want to miss! 
Of course, there is more for the sweet-toothed as Chef Mike also offers his Baked Cheesecake Square and Heart Chilled Cheesecake to the table.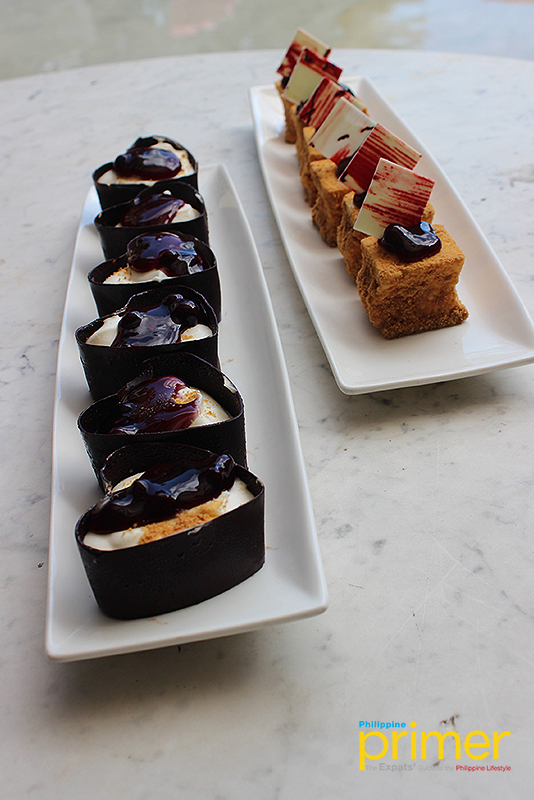 Heart Chilled Cheesecake & Baked Cheesecake Square
So if you are in Bohol, don't miss BE Grand's beyond expected treats for the food lovers out there!
How to get here:
By private car: From the new Bohol-Panglao International Airport, follow the Dauis-Panglao Road. From here, take the Panglao Island Circumferential Road. As you pass by Alona, turn to Kalipayan Road and left on to BE Grand Drive.
By public transport:  From any of your hotel in Panglao, Island, request for the front desk to contact a third-party tricycle ride to BE Grand. One tricycle ride costs Php 100 to Php 150 to BE Grand.
---
A version of this appeared in Philippine Primer's Japanese (Vol. 105) and English (Vol. 16) magazines.
*Prices to be updated. Subject to 12% Government Tax and 10% Service Charge.
General Information
BE Grand Resort, BE Grand Drive, Brgy. Danao, Panglao Island, Bohol
038-412-9000
0995-510-819
bohol@beresorts.com