SMOKE in Paoay, Ilocos Norte: Serving an Army of Flaming Ribs, Wings, and Spice Cakes
Low and slow. This is the mantra of Smoke Bar and Restaurant's Pit Master, Chris Stolk when it comes to smoking his meats for the day- low heat, followed by cooking over the pit for a long period of time.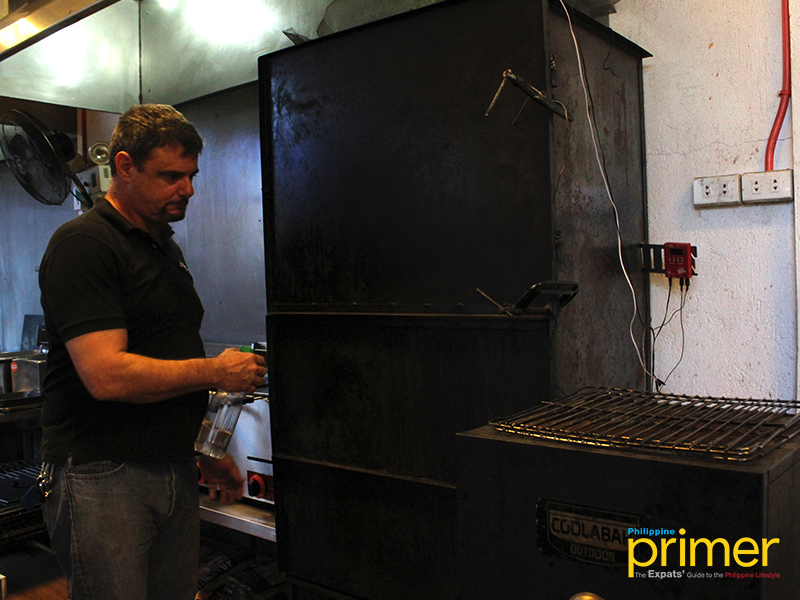 Pit Master, Chris Stolk, takes us on a tour to SMOKE's kitchen.
Taking into consideration the slow breaking down of the meat's collagen and cell walls plus the kind of wood chips to add to that smokey flavor, the result of the overall chemistry is mouthwatering and- to be honest- addicting!
What's more, is that he adds his own flair of flame to enrage your taste buds and want for more.
SMOKE, established in October 2017, lines up an army of hearty smoked dishes from their kitchen, all from the winsome Chris Stolk's own recipe.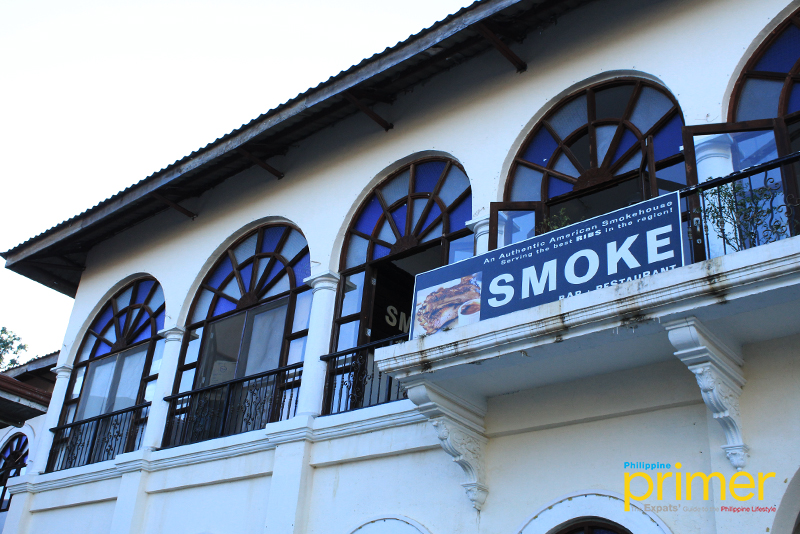 SMOKE is located on the second floor of the Paseo de Paoay building, a few steps away from Paoay Church.
Try his Smoked Ribs and Belly to taste for yourself how different it is from other smokehouses in Metro Manila. This 100-gram square of thick meat is best gobbled up while hot and tender.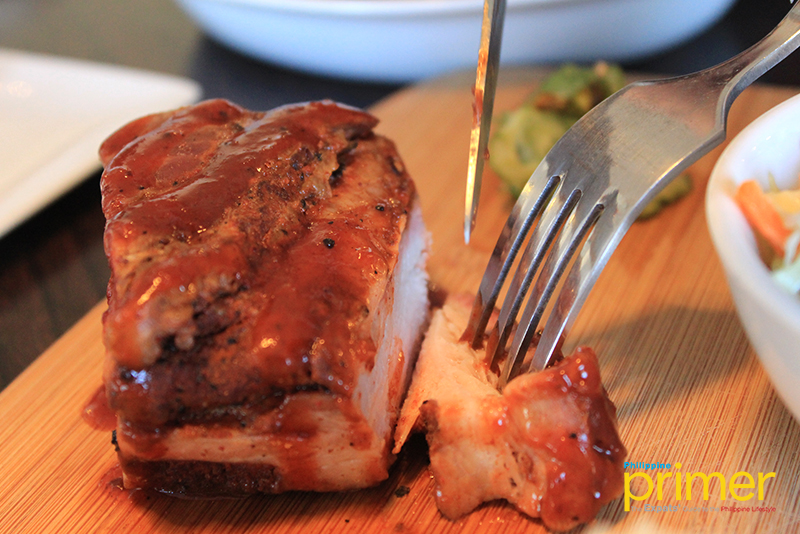 Smoked Belly (Php 150 per 100g.)
However, SMOKE is more than just the classic smokehouse staple of Baby Back Ribs as they are also best known for Buffalo Wings (Php 300 for 3pcs., Php 500 for 6pcs., and Php 900 for 12pcs.), covered with the flames of the second hottest pepper in the world, the Carolina Reaper!
Wittily named "the shire", "lord of the wings", "Mordor's revenge", and "the end of middle earth," each serving is categorized by the number of flames in the menu, signifying its level of spice.
So if you want to be up in Chris Stolk's Wall of Flames, try out their raging Buffalo Wings for an eventful dining experience.
Moreover, for those who are not fans of spicy food (a.k.a the faint-hearted), you need not to worry as SMOKE is also known for their fragrant and tender Smoked Pulled Pork, their spiced up Smoked Longanisa (Php 175), and their Smoked Beef Brisket (Php 450) which bites the tongue with a spice.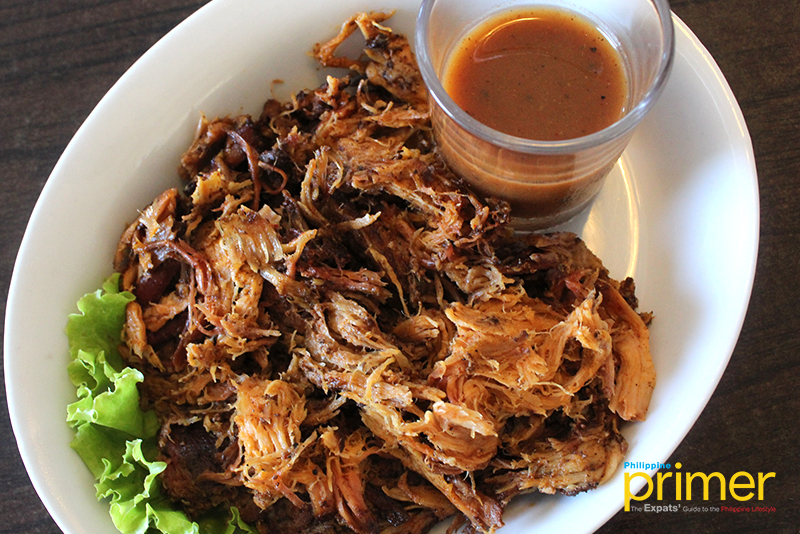 Smoked Pulled Pork (Php 225)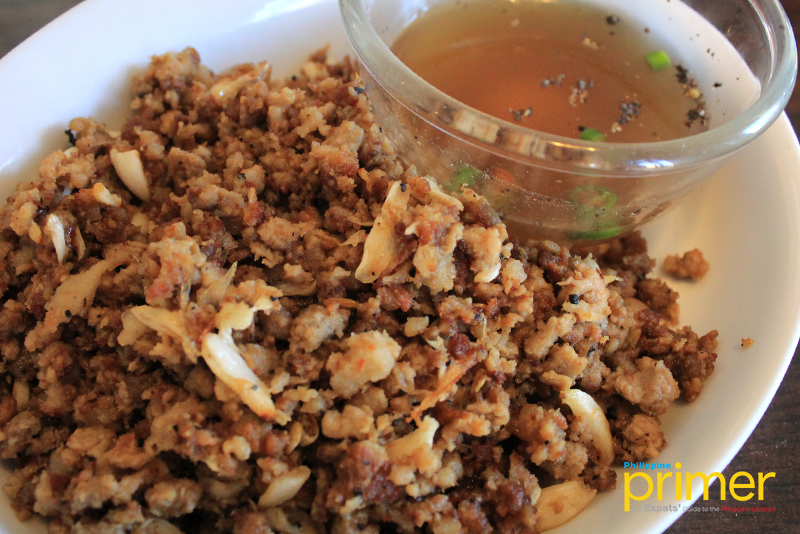 Smoked Longanisa (Php 175)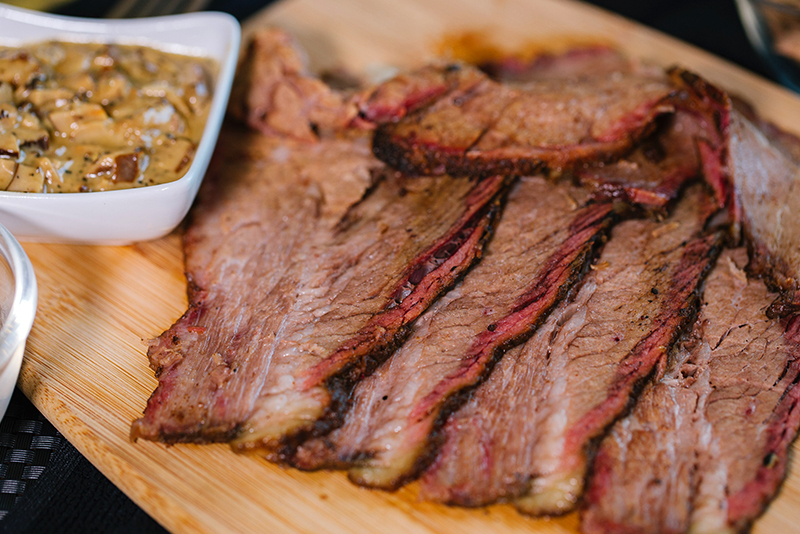 Smoked Beef Brisket (Php 450)/ IMAGE SMOKE Bar & Restaurant
To add to this, Bacon lovers will also get to appreciate SMOKE as they serve up a hot plate of Smoked Bacon Nuggets for your indulgence.
With the bacon's sweet, salty, and nutty flavors merging together to make a delightful savory flavor, SMOKE's version of Bacon Nuggets will fit the taste of diners of all ages.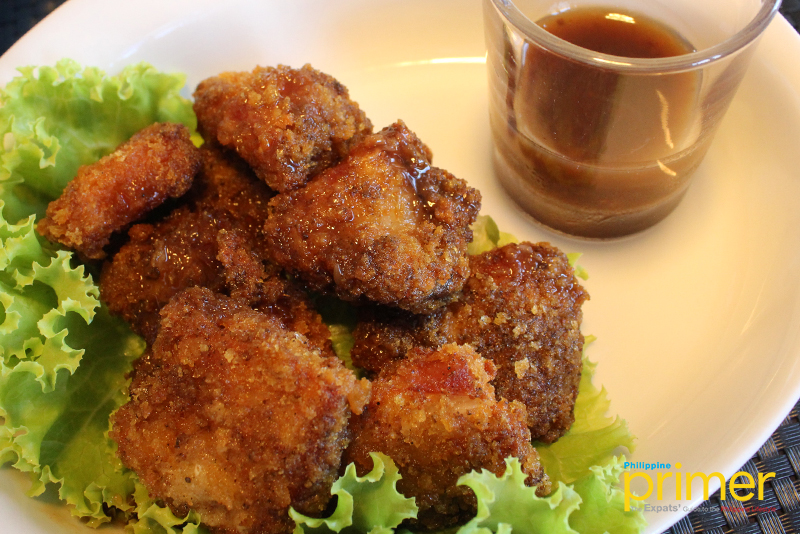 Smoked Bacon Nuggets (Php 200)
Also, do not let SMOKE fool you as this smokehouse also serves up delectable sweets to soften up the blow of their spicy eats.
Try their Spice Cake with just enough bite to tickle your tongue, as well as their Calamansi Cake with a refreshing tap of sourness to cap off your hearty feast at SMOKE!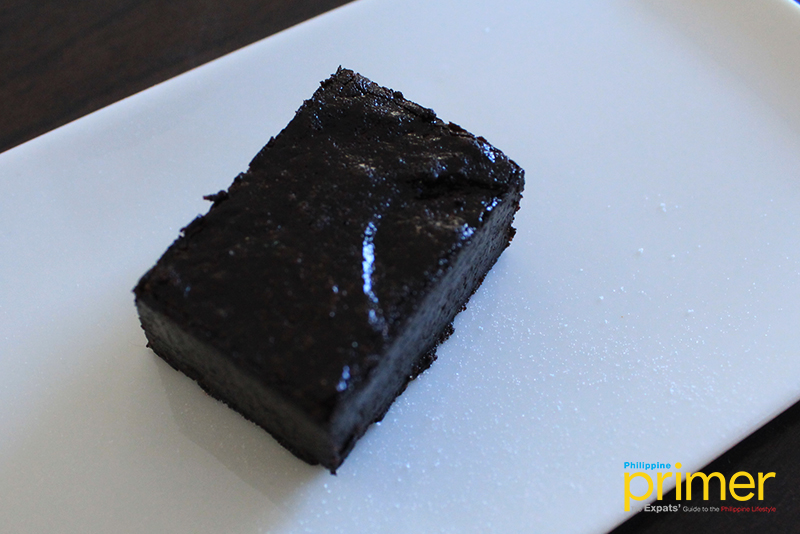 Spice Cake (Php 40/piece)
Calamansi Cake (Php 50/piece)
What makes it even more exciting is that SMOKE also serves cocktails and beers to give you a Happy Hour that you won't want to miss from 6 p.m. to 8 p.m.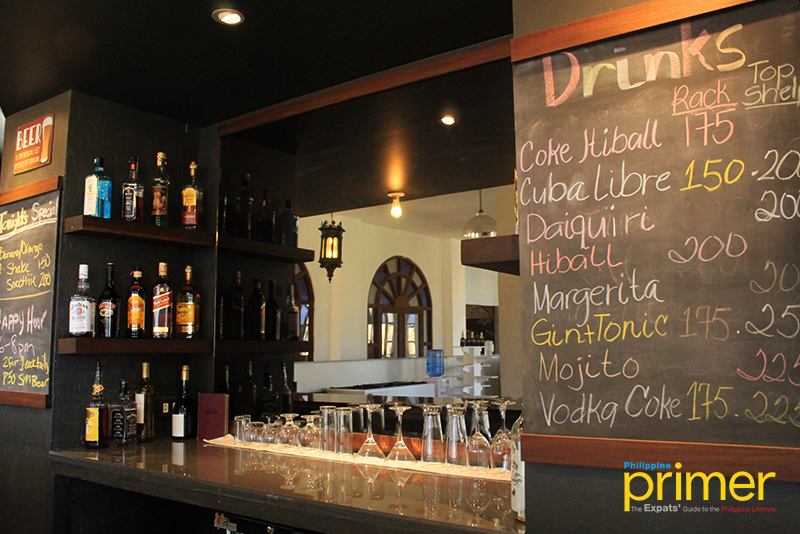 SMOKE makes sure to offer only the best spirits for their guests.
Ultimately, the contrast between serving all kinds of smoked meats and the sweet plates of dainties, reflect the overall image of SMOKE as a proper modern bar and restaurant that can also be considered stylish in its minimalistic and spotless indoors.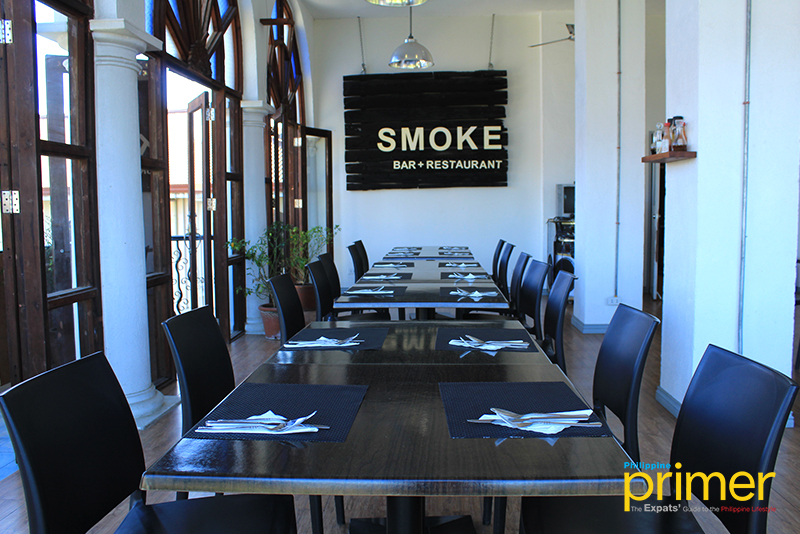 Contrary to the image of smokehouses, SMOKE is actually made spick and span!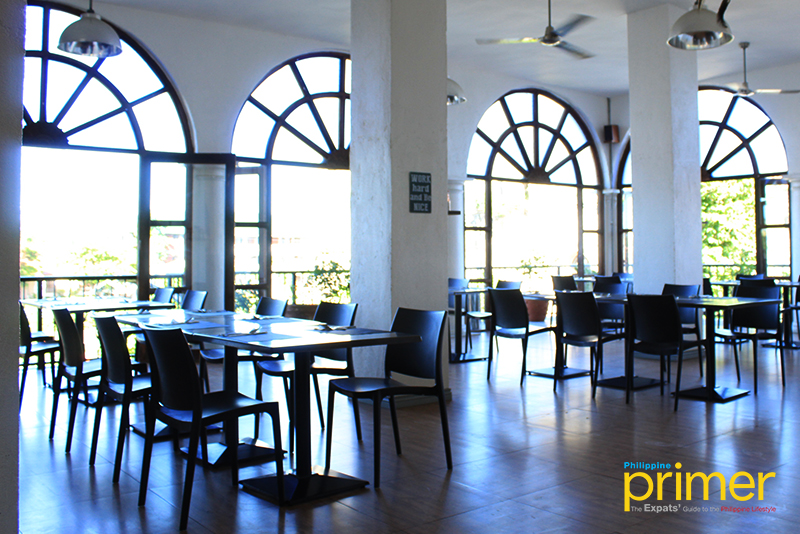 SMOKE takes after a minimalistic, classic appeal, giving emphasis on great food and companionship.
With open windows overlooking the UNESCO World Heritage Site of San Agustin Church of Paoay, SMOKE is just in the right place to fill you up after a well-meaning tour to the church.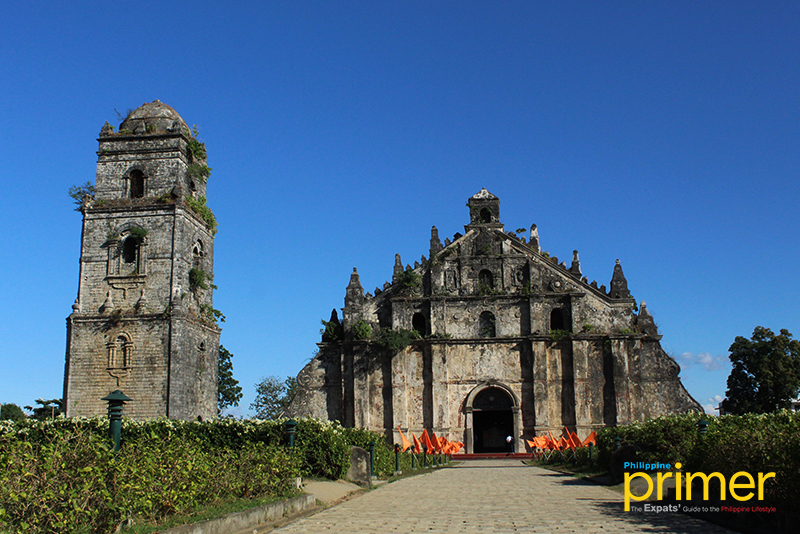 The San Agustin Church of Paoay still stands proud of its history and heritage.
Also Read: Paoay Church in Ilocos Norte: The Stunning Historical Icon of the North
You might even get to witness a night filled with good music whenever Paoay Church celebrates a momentous occasion just like when the Manila Symphony Orchestra visited the church for a concert on March 8!
So visit this one of a kind smokehouse which speaks of great, addicting food with a kick of spice and everything nice.
How to get here:
By car: If you are coming from the south, drive north along Currimao-Paoay-Suba-Balacao Road. Make a left turn upon seeing Paoay Bed & Breakfast and then right. After which, turn right again until you see Paoay Church's facade. From there, SMOKE is on your right.
---
Written by Chin Sanigan
This first appeared in Philippine Primer Japanese Magazine's March 2019 issue.

2/F, Paseo de Paoay, Brgy. 18 Veronica, Paoay, Ilocos Norte
Restaurant Menu
You can scroll the image left and right.