Q Grill
The south is known for its laidback yet sophisticated vibe, and Q Grill embodies this quality quite perfectly.
 .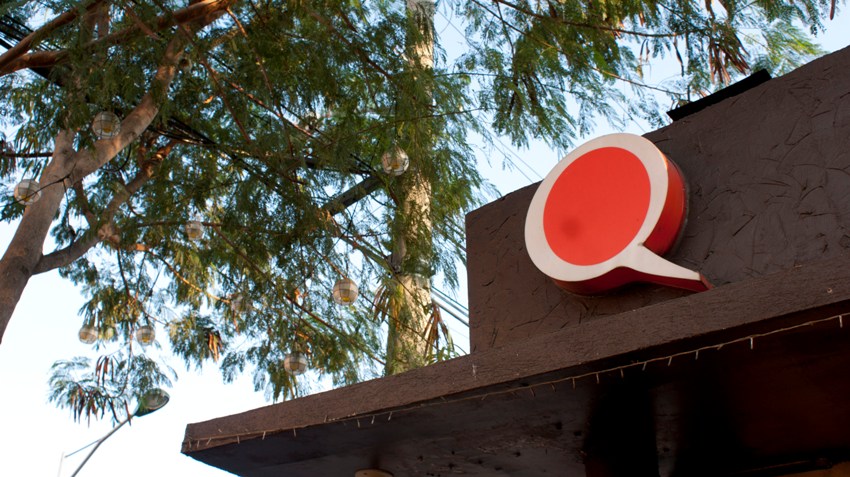 THAT ICONIC Q is pretty hard to miss.
.
Tucked in a quiet neighborhood and opened by the Canlas family in December 2014, Q Grill easily stands out with its lush exteriors and glowing outdoor lights – not to mention plenty of cars parked outside the restaurant.
Before sunset, the place resembles a quiet garden patio, but at night, the bar comes alive when the nearby schools have ended their classes and when residents have come over and have a cold bottle of beer over some grilled dishes and conversation while listening to the live band play.
.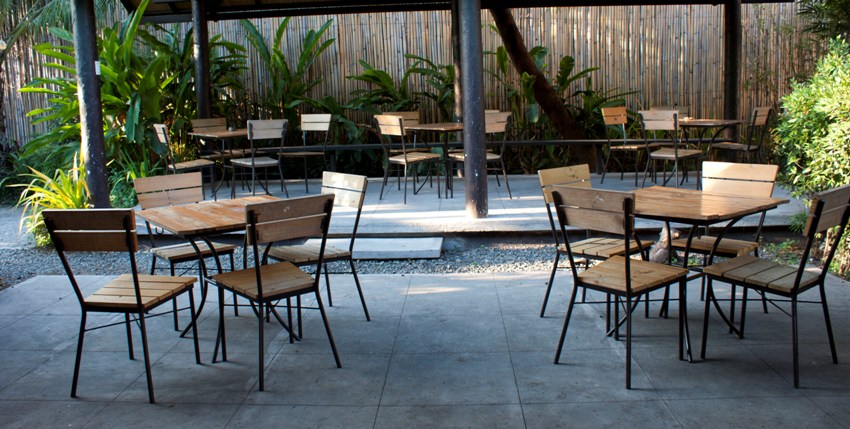 THE PATIO is cool and calm at sunset.
.
The atmosphere is alive but not too rowdy like your typical bar, so a proper conversation with friends is possible. Every Thursdays and Fridays, Q Grill holds live band sessions, so this is the place to go to if you just want to de-stress and get away from the city noise.
If you'd rather drink up though, you've got a wide selection to keep you company all night. They've got various brands of beer (San Mig Light, Hoegaarden, etc) and cocktails sold at reasonable prices, and some dishes that pair well with those drinks.
Of course, there has to be Sisig, a staple at any drinking session consisting of chopped up pig parts and usually with pepper and onions topped with an egg, Crispy Pata, and an assortment of grilled food like Barbecue, Grilled Intestines, Grilled Squid. Order some Java Rice to go with these dishes if you've come early and haven't had dinner yet.
Ideally, it's best to come in a big group, be it with your family, workmates, or friends. They've got packages tailored specifically for groups. You can coop up in one of their cool huts and hold your own almost private session there.
.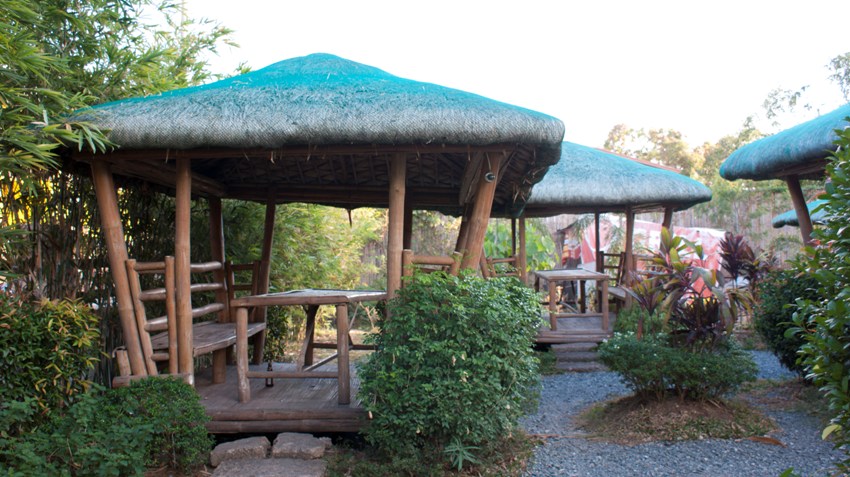 CHILL AND RELAX while drinking beer with friends in one of these huts.
.
.
Article and photos by Marian Benetua

Block 1 Lot 10 Aguinaldo St., Parañaque City

6 PM to 1 AM (Weekdays); 6 PM to 3 AM (Weekends)