Metronome in Makati Captivates Hearts With Meticulously Crafted Menu
Opened just last August 15, Metronome has surely captivated the hearts of both locals and tourists with their meticulously crafted menu.
The French bistro has been in Chef Miko Calo's mind since 2014, but it never quite seemed like the right time to open a restaurant. "It's always been an end goal for me to do my own thing," Chef Miko said. "I wanted to cook things properly, no shortcuts."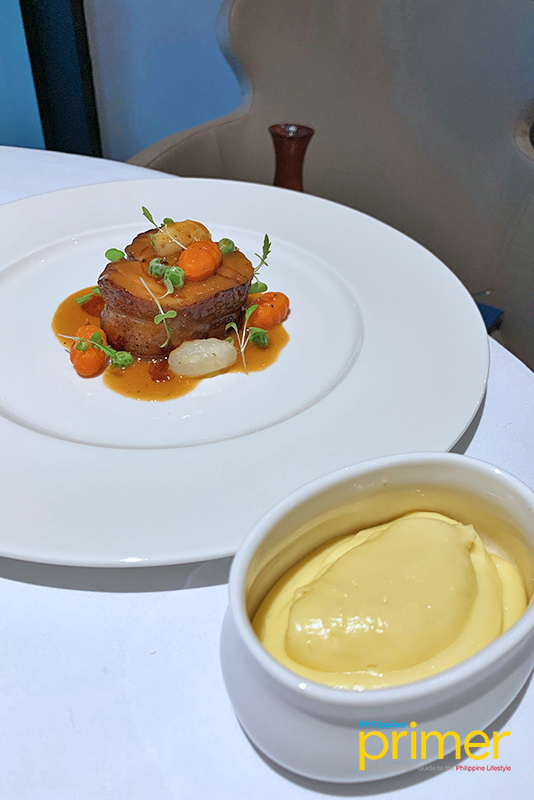 Its long history of degustation menus started when Chef Miko and her cousin RJ Galang, who currently handles the restaurant branding, used to hold private dinners and pop-ups in Makati and Pasig. "There were small kitchens with just the two of us, and people did not even expect having degustation dinners," RJ said.
Then finally, one day, when Chef Miko was randomly scanning through the TV, she saw a metronome being played with classical music. "I just realized that the metronome is what guides you […] and my cooking philosophy is my metronome," she explained.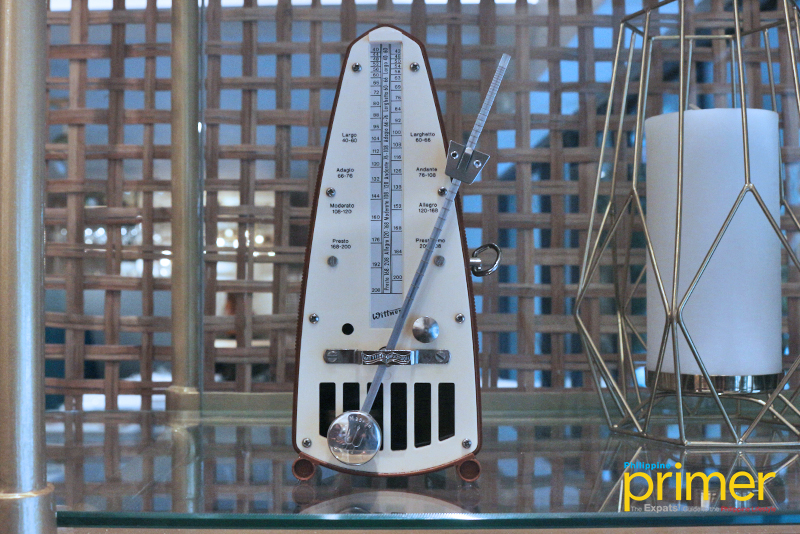 They then partnered with Makati Shangri-La's former General Manager Alain Borgers and famous restaurateur Elbert Cuenca for operations and suppliers—a "serendipitous encounter" according to Chef Miko.
Metronome's menu is as simple as it gets, but be ready for a lip-smacking treat as they are all exquisitely cooked to perfection.
For starters, you might want to try their Foie Gras Tart (Php 400), made with foie gras parfait, pâte brisée tartlet, tamarind, and roasted hazelnut. It has the perfect crusty finish with a sweet and sour twist, making a truly luxurious start.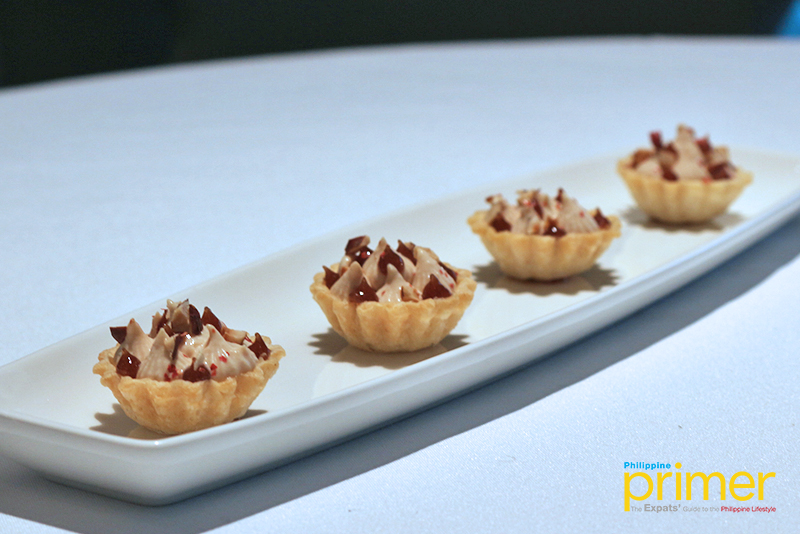 Apahap (Php 500), meanwhile, is made with local sea bass tartare, lemon mayonnaise, tomato confit, and potato crisp. It has a delicate twist that will convince you to savor each bite, with a hint of slightly sour aftertaste.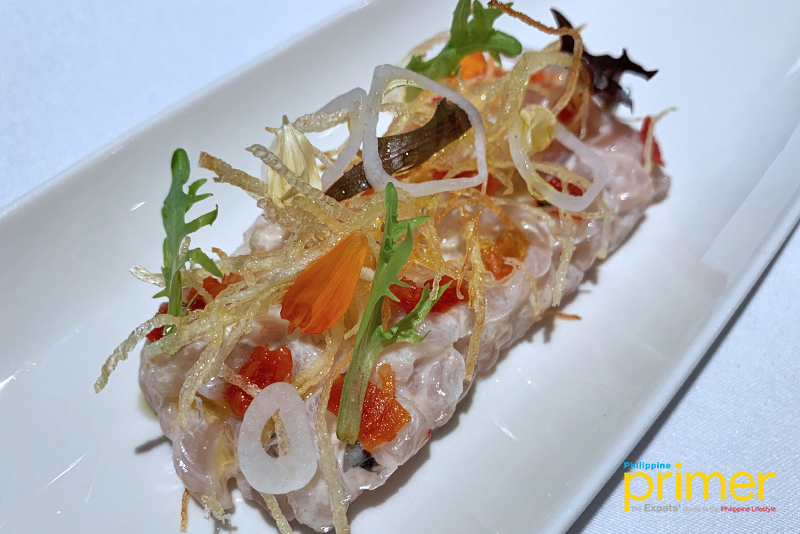 For the main, you may try their Spaghettini (Php 400), which is made with spaghettini, prawn beurre monte, and salmon roe.
You'll love the unique texture of salmon roe best enjoyed once it bursts in your mouth, unveiling the juicy finish. This prawn-based pasta is surely a gastronomic treat for seafood lovers.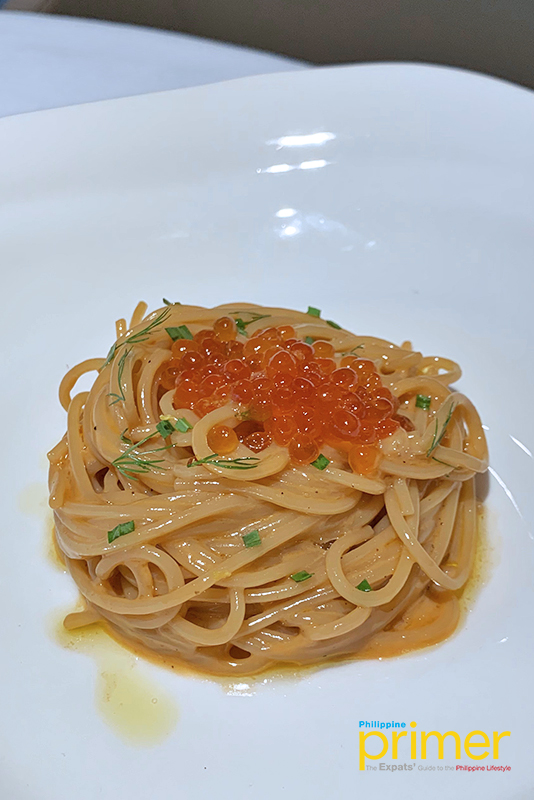 The very tender Lamb (Php 1,200) is a slow-cooked lamb saddle, served with butter-glazed vegetables. It also comes with a very flawless potato purée!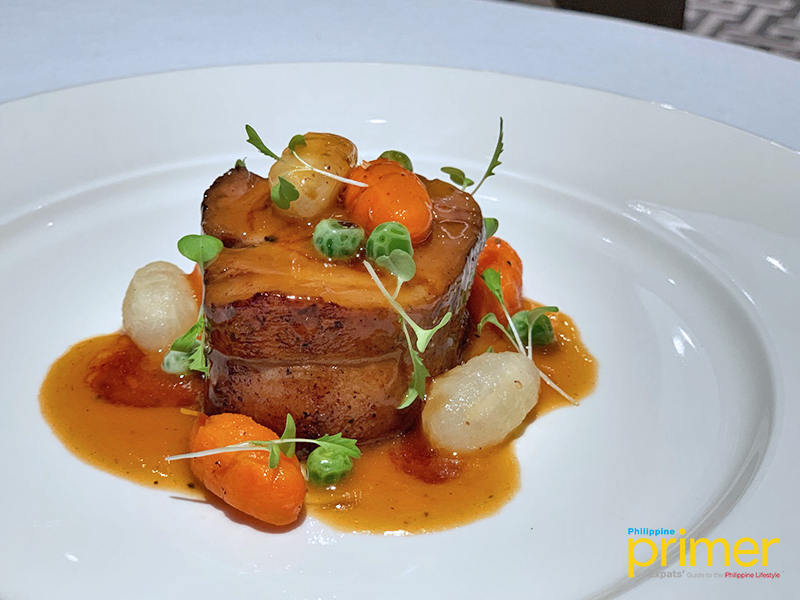 Finally, cap off the night with Chocolate Textures (Php 350), a decadent dessert made with three local chocolates namely Risa Chocolates, Lerio Chocolates, and Auro Chocolate.
The dark chocolate comes from Risa, while the milk chocolate comes from Auro. Lerio's salted cacao crisp also does not disappoint!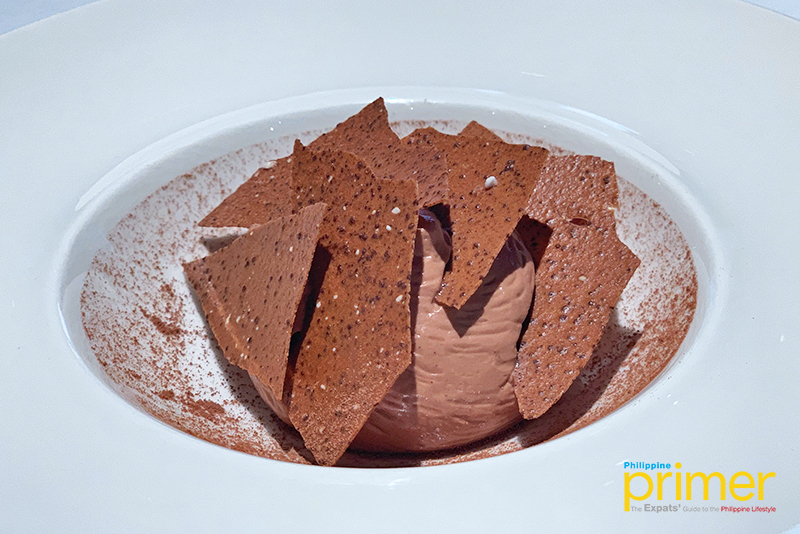 Metronome has ingredients sourced both locally and internationally, but one note-worthy is the kabayawa from Chef Miko's hometown, Butuan. It's a local lime that they use for the kinilaw.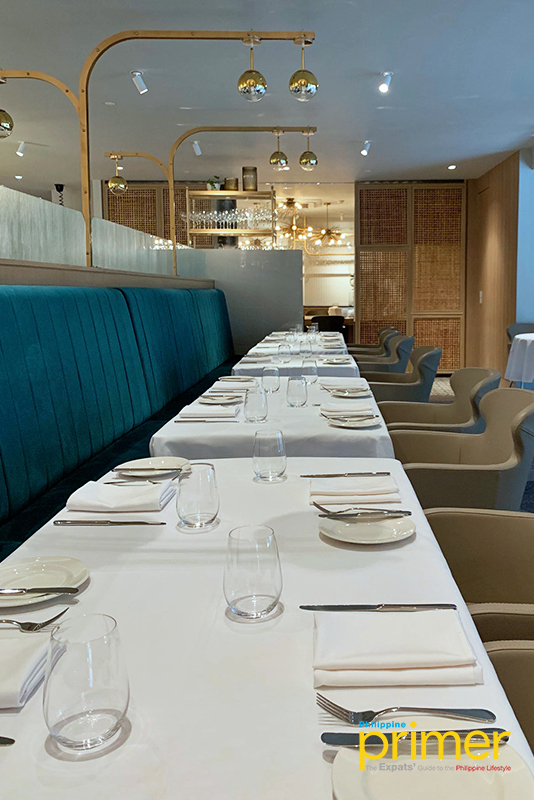 As for the interior, it has that clean and simple aesthetic with a little bit of flair. Chef Miko shared that she's always had a mood board for the interior, highly influenced by Parisian bistros. From there, Noel Bernardo designed and took care of the rest.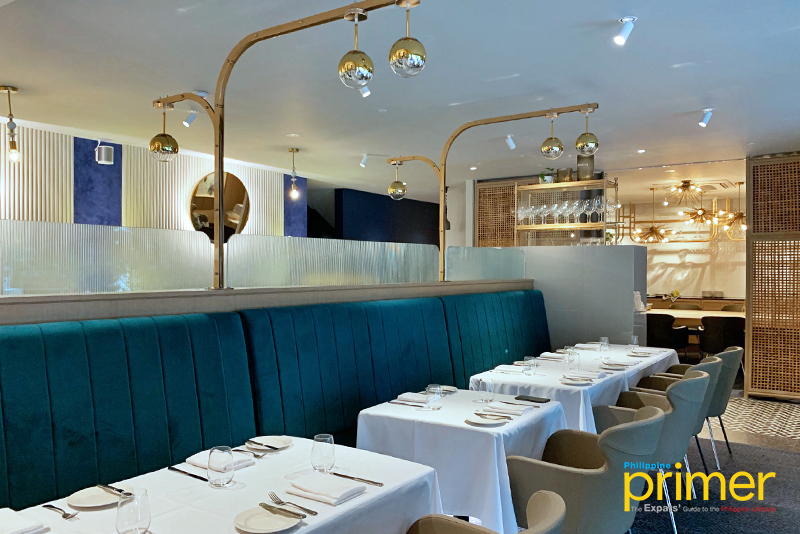 Albeit the sophisticated mood, Metronome is not as daunting as it seems. "We're not a fine dining. We don't pretend to be one. We're somewhere in between a bistro and fine dining," RJ said.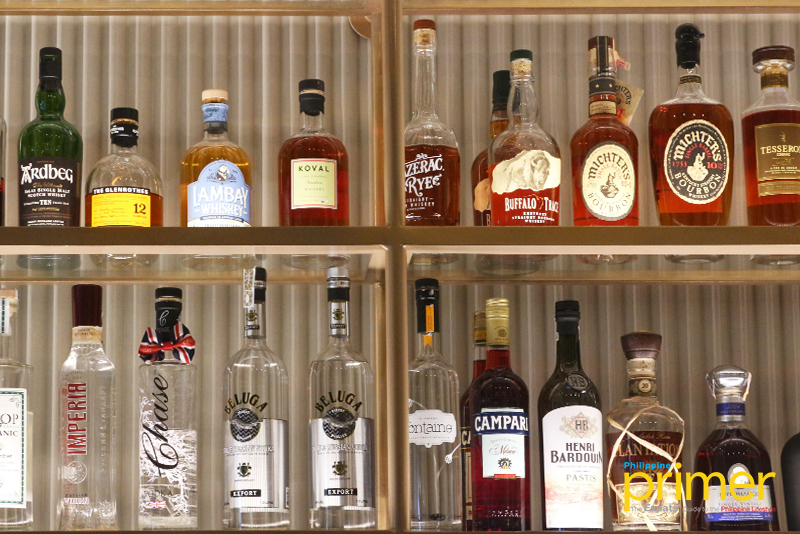 Surely, Metronome's divine dishes are enough to convince you on how impeccable they craft everything. Better book in advance if you plan to dine here as they have been packed since the opening!
How to get here
By car: Head northwest on Ayala Avenue towards VA Rufino St., then turn right onto Dela Rosa St. Turn left onto Bolanos St., which is the third corner from the intersection of Dela Rosa St. and VA Rufino St. Metronome will be on your right.
Metronome does not have parking space, but you may opt for paid street parking or check out the nearby carpark.
You may also walk from Greenbelt via Dela Rosa St. for about 10 to 15 minutes.
---
Written by Yana Bautista
Photos by Faye Almazan
General Information
Bolanos Street, The Grand Midori, Legazpi Village, Makati City
0917-147-3776
6 p.m. to 10 p.m.
Cash / Card
reservations@restaurantmetronome.com
Restaurant Menu
You can scroll the image left and right.