Kitya's Place in Siargao Embraces Stress-Free Lifestyle Serving Playful Eats
Amidst the tropical landscape in the municipality of General Luna, Siargao is a rustic yet quirky restaurant–Kitya's Place, named after its owner, Kitya Ferrer.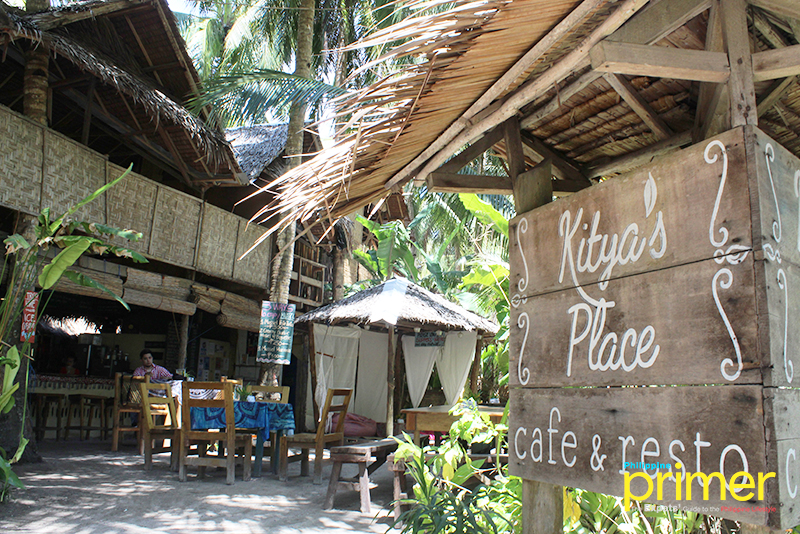 Kitya's Place is ideal for solo travelers
A place where everything is goal-oriented, Kitya's Place is a restaurant that is built out of upcycled materials like plastic bottles to support the plastic-free movement.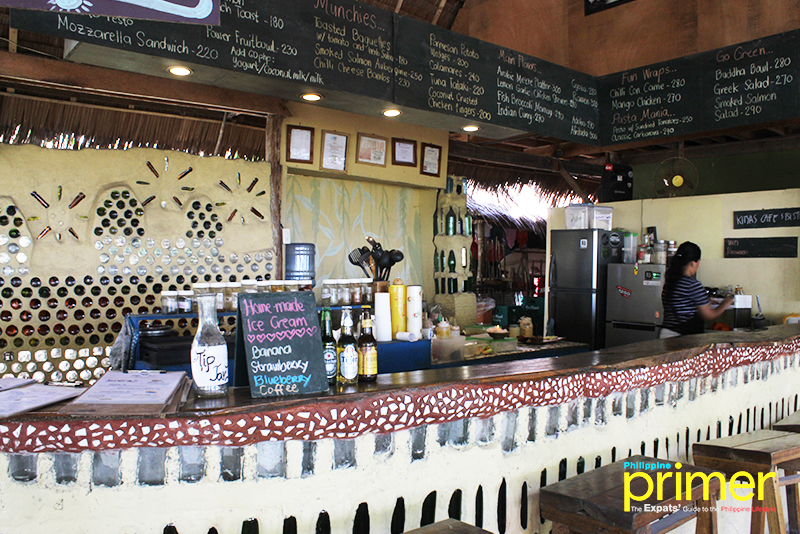 The cafe has personable and welcoming staff to serve you
Ferrer shared that the place aims to promote responsible tourism and preservation of the island's natural beauty for the next generations.
"We are very eager to save and conserve the environment that's why we need take actions and exert some effort. For instance, here, we use straws that are made of metal," Ferrer said. "Although it's hard for a restaurant to be totally plastic-free, we still continue to strive."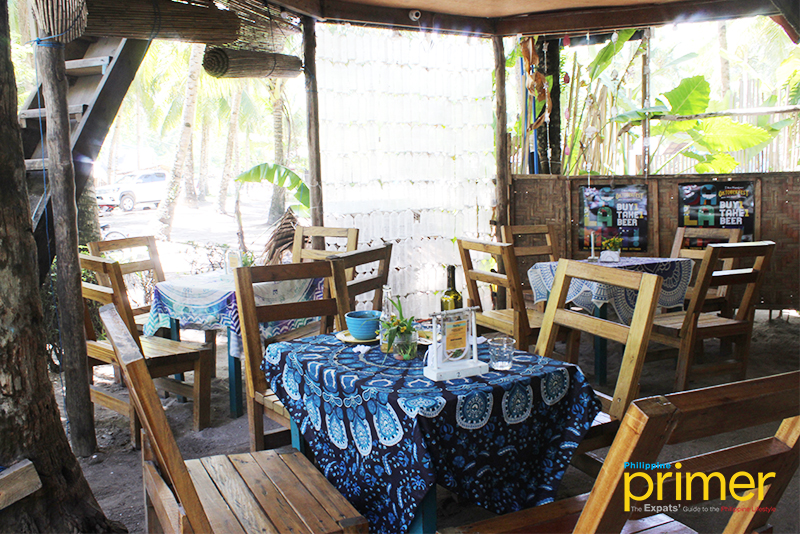 A nice location to breathe some fresh air while enjoying goodness of foods  
More than that, the humble cafe encourages diners to embrace and experience the slow-paced lifestyle with a bright and stress-free environment. Formerly situated on the roadside, the restaurant transferred to a now more accessible and airy spot near the beach.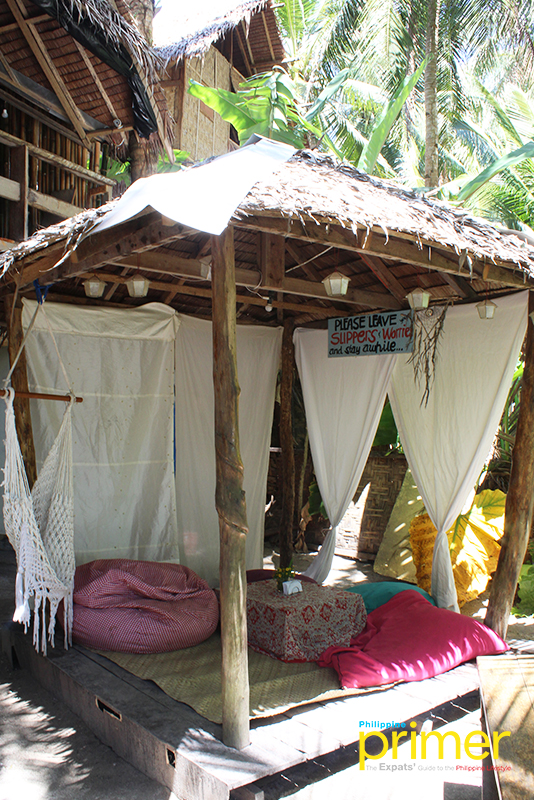 Kitya's Place is really a great place for lounging with your friends
When it comes to food, Kitya's Place offers a playful fusion of different cuisines and influences that depict the personality of the owner who loves cooking and experimenting things. With a belief that "good food takes time", the restaurant is a perfect place to find comfort in hearty and piquant eats.
During our visit, we tried the Arabic Mezze Platter (Php 300), which is a generous serving of different savory such as their home-made hummus, baba ganoush, falafel, and pita bread.
The platter is also served with healthy produce like carrots and cucumber.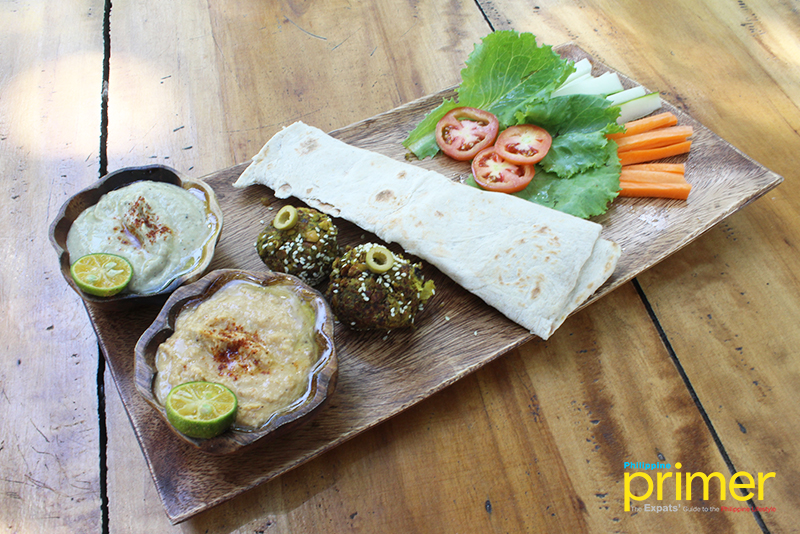 Arabic Mezze Platter (Php 300)
Meanwhile, fresh lemon herbs and garlic come together in this flavorful marinade. Try the Lemon Garlic Chicken Skewers (Php 280), which is the perfect dish to satiate your brunch need.
Complete it with fresh and bright summer veggies served with pita bread or rice.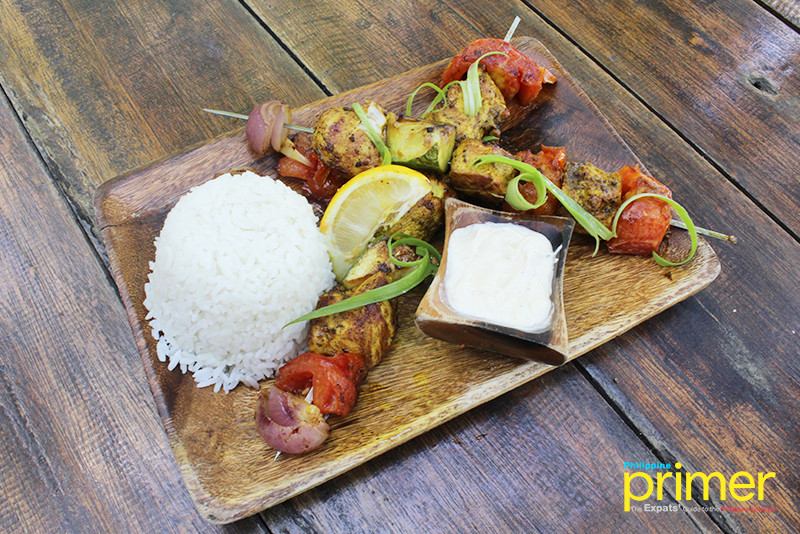 Lemon Garlic Chicken Skewers (Php 280)
Kitya's Homemade Ice Cream (Php 100-Php 150) is very distinct in taste and will surely beat the heat. It comes with different flavors–like banana, durian, strawberry, and avocado.
Vegetarian options, cocktails, smoothies are also offered.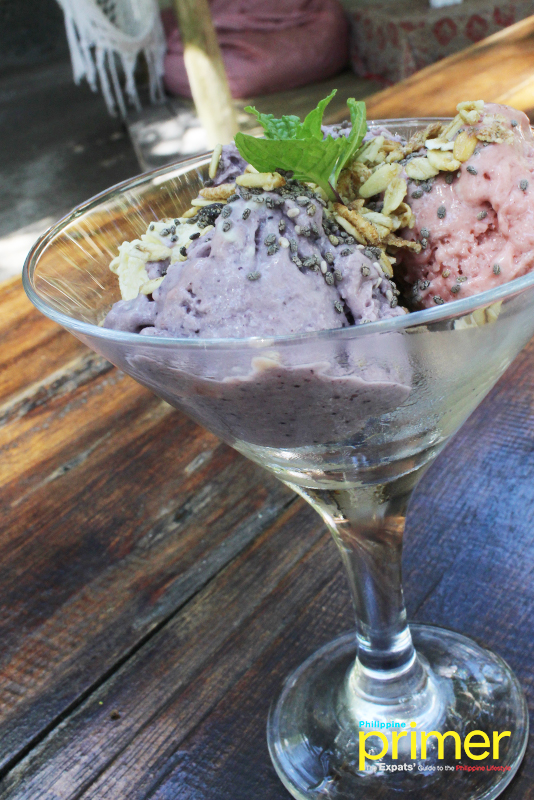 Homemade Ice Cream (Php 100-Php 150) 
Every Sunday, Kitya's Place stands out during the night with its live acoustic and DJ sets. During that time, they will offer a special menu that's different from the regular one.
Also read: Secret Spot Siargao: An Eco-Friendly Hostel That Will Remind You of the Old Siargao
Visit Kitya's Place in Purok 3, General Luna, Siargao, Surigao Del Norte. It opens at 10:00 a.m. – 11:00 p.m., from Tuesday to Saturday and at 3:00 p.m. – 3:00 a.m. every Sunday. For information, call 0947 428 7836 or follow them on Facebook and Instagram.
---
This first appeared in Philippine Primer Japanese Magazine's December 2018 issue. 

10:00 a.m. - 11:00 p.m. (Tuesday to Saturday) ; 3:00 p.m. - 3:00 a.m. (Sunday)