Epic Boracay: Serving World-Class Beach Cuisine and Longest Happy Hour on the Island
When Boracay reopened after the rehabilitation, rules and restrictions were set, including banning of activities by the beach. This means no more humongous sandcastles, no more dinners on the sand, and definitely no more LaBoracay by the beach.
But despite the stricter rules, the trademark Boracay nightlife did not dampen and if you need any indication, let the lively Epic crowd show you.
Strategically located near the shopping hub of D'Mall in Station 2, Epic remains to be one of the go-to bar and restaurant of both locals and tourists on the island.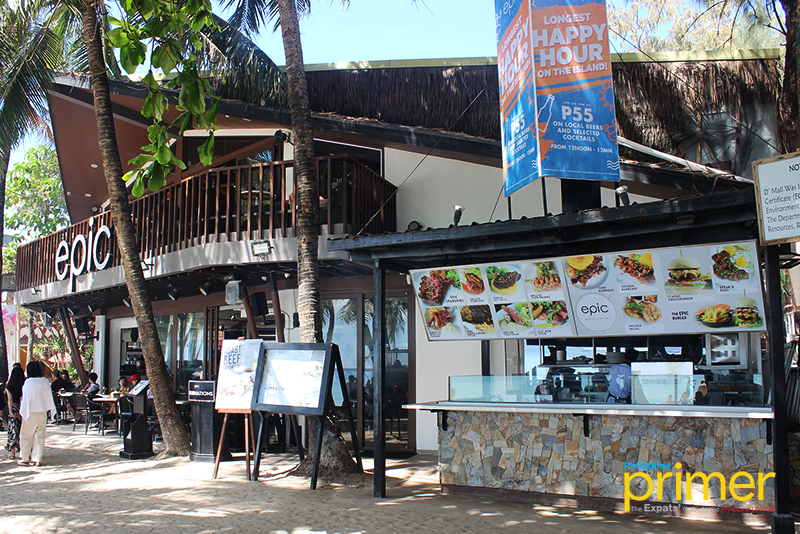 Epic was first brought to the shores of Boracay by the creators of Metro Manila's hottest clubs, Embassy, Republiq, Valkyrie, Xylo, Revel, and The Island in 2010.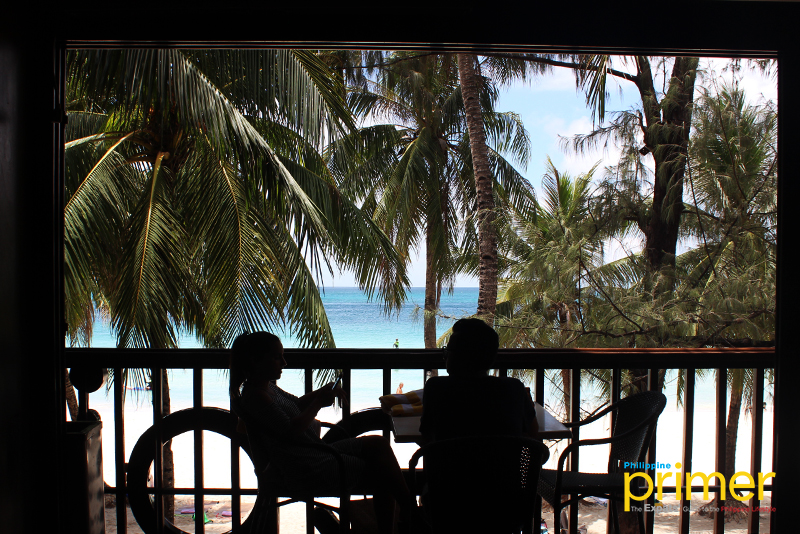 It used to feature a modern minimalist exterior, but it has recently renovated and now resembles a beach house exterior with darker wood colors, a true fit for its location by the white sand beach.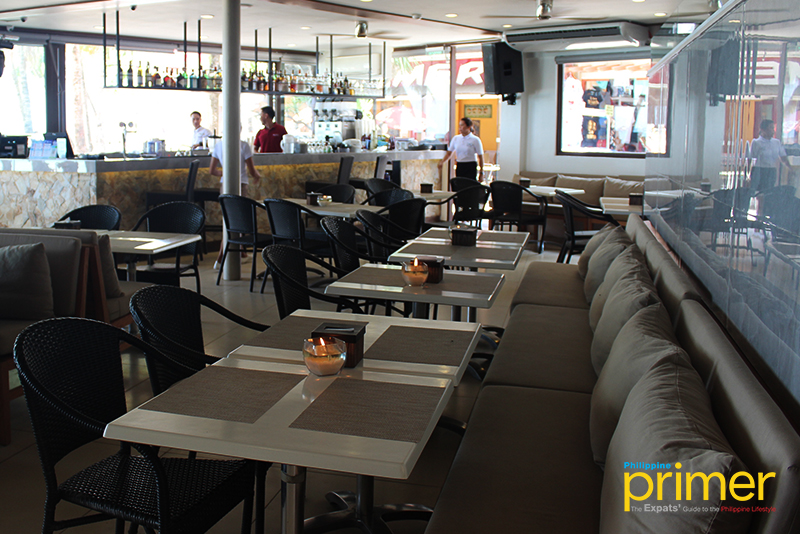 During the daytime, guests get to enjoy an Epicurean beach cuisine that offers everything from appetizers to mains and desserts from a menu crafted by one of Manila's best Chef Carlo Miguel. The all-day dining restaurant serves dishes that are perfect from brunch, dinner, and everything in between.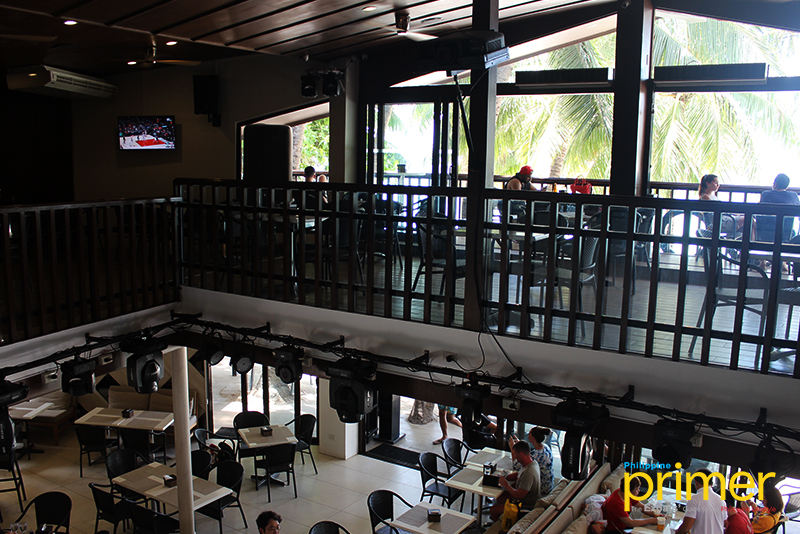 One must try is the Epic Spare Ribs (Php 790), which Epic proudly claims to be the best ribs you can ever find on the island.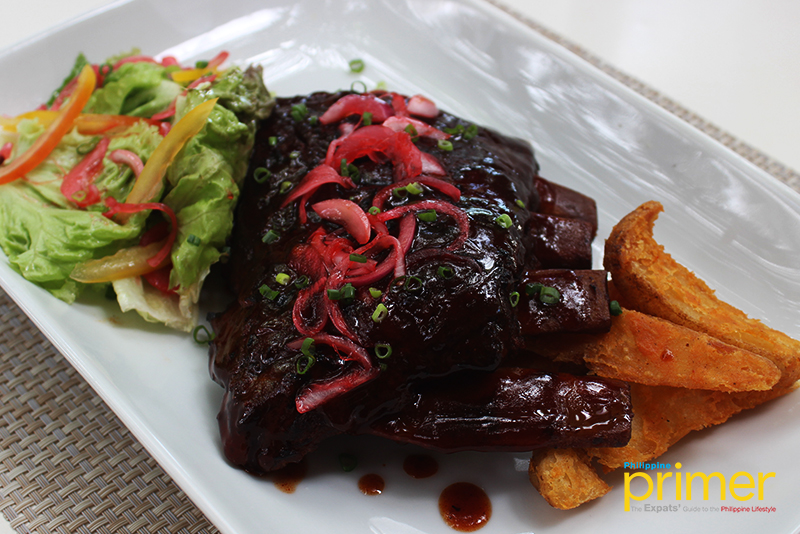 Epic Spare Ribs (Php 790)
For those leaning towards a healthier meal should give the Grilled Tuna Steak (Php 780) a go. The sesame crusted tuna fillet served with wasabi hollandaise is as delectable as it looks.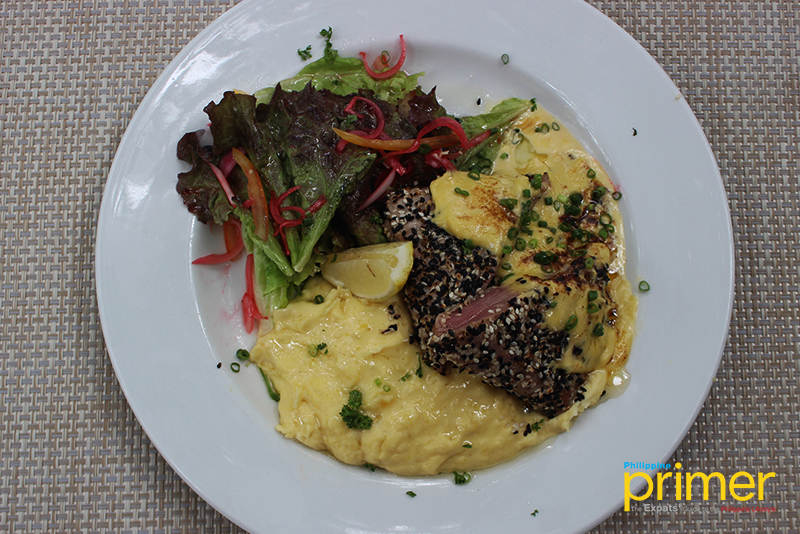 Grilled Tuna Steak (Php 780)
Seafood should always be a part of anyone's meal when dining on an island so do try Epic's Seafood Marinara (Php 480). The pasta is a true offering from the sea as it combines fresh shrimps, squids, mussels, and clams in light tomato sauce.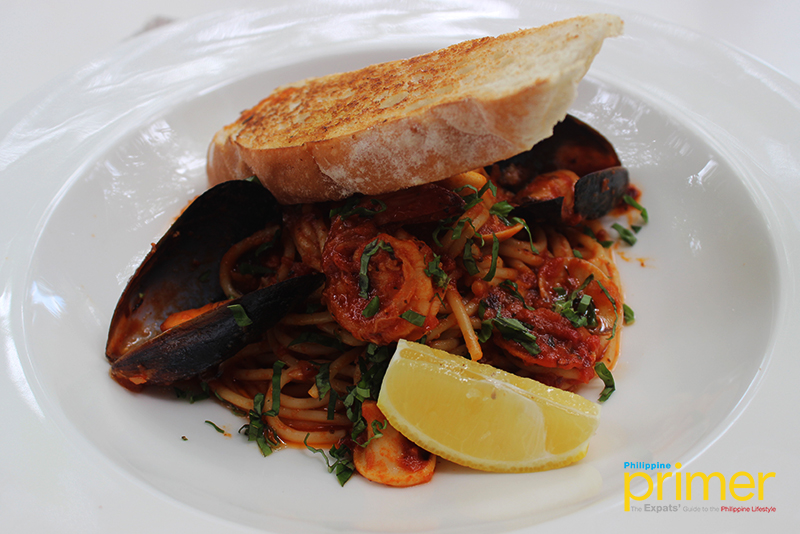 Seafood Marinara (Php 480)
Epic also serves burgers and sandwiches with The Epic Burger (Php 580) on the forefront of the menu. The bestselling burger is made with US Angus patty, bacon, and a fried egg topped with lettuce, pickles, and caramelized and fried onions.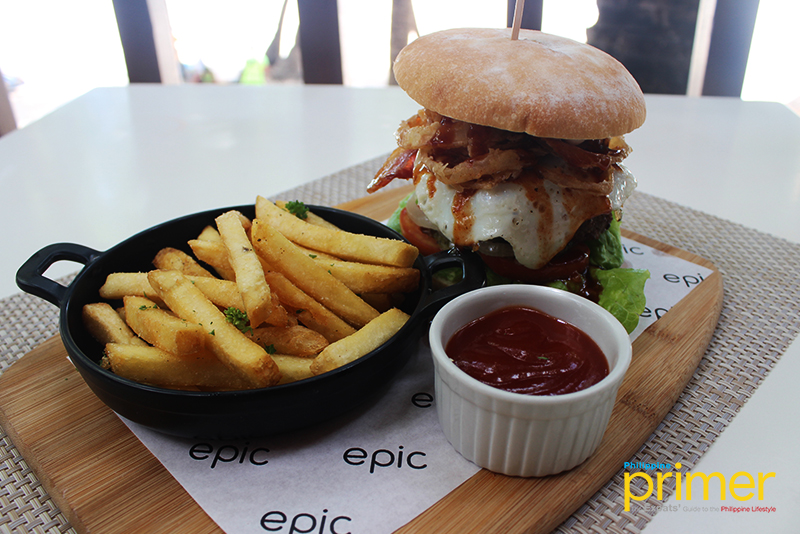 The Epic Burger (Php 580)
The slow-roasted beef in their Roast Beef Sandwich (Php 520) is also worth mentioning. The sandwich, with mozzarella, spinach, and beef jus dip in between pieces ciabatta bread, is the filling enough to last you for a whole day of adventure on the island.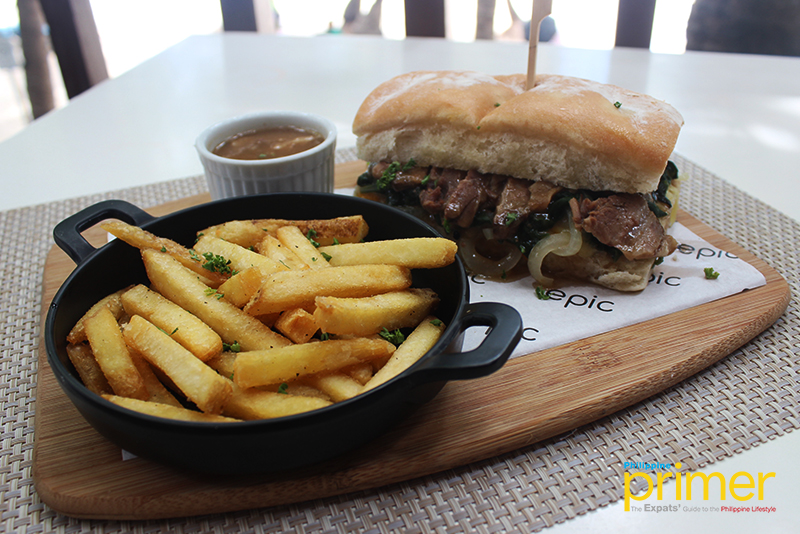 Roast Beef Sandwich (Php 520)
When the clock strikes 10, the two-story all-day dining restaurant transforms into a dynamic clubbing venue at night. Epic is known for having the longest happy hour on the island which begins at 12 noon.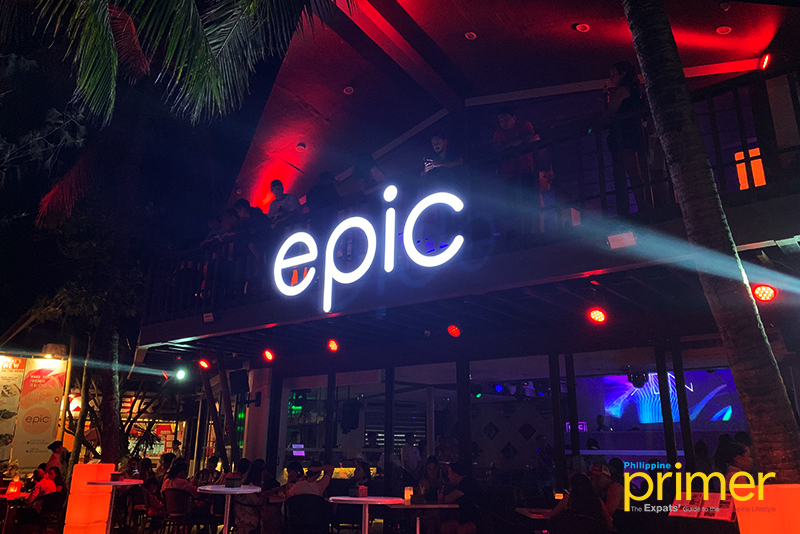 Aside from their epic food offerings, the restaurant also offers cocktails perfect to cap off a busy island day.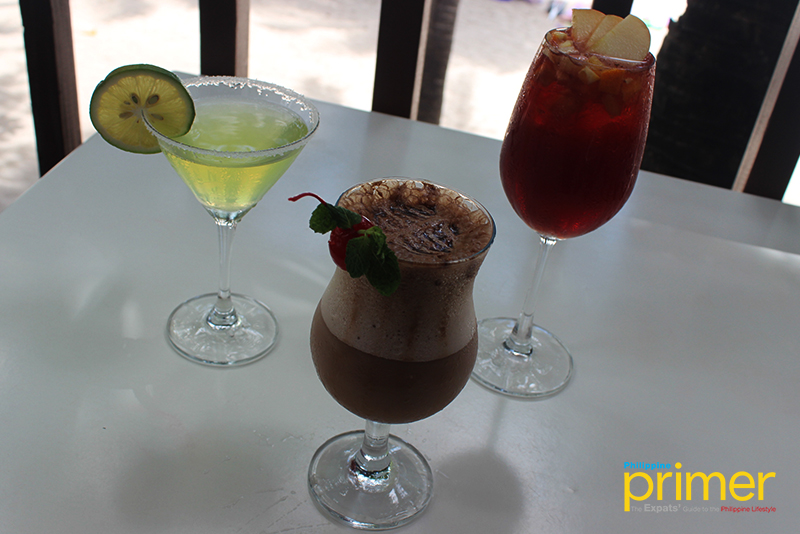 (L-R) Margarita (Php 220), Epic Mudslide (Php 190), and Sangria (Php 200)
For a world-class beach cuisine all-day long and to experience the longest happy hour when in Boracay, do give Epic a visit and learn why it's dubbed as the "epicenter" of Boracay's nightlife.
How to get here:
Epic is located along the beachfront and near D'Mall in Station 2.

From the front of D'Mall, walk towards the White Beach Path and walk straight until you see Epic.

Epic near Cafe de Sol and Aria.
---
A version of this appeared in Philippine Primer Japanese Magazine's May 2019 issue. 
General Information
Beachfront, D'Mall, Station 2, Boracay
11 a.m. to 3 a.m.