Crab and Belly in Subic: Finger-licking seafood and belly specialties
Being close to the ocean, Subic simply inspires people to feast on delicious seafood while taking in the salty breeze that reaches its shores. Although not so close to the beach enough for you to hear the sound of waves breaking on the shore, Crab and Belly will certainly boost the beach vibe with its fresh, finger‌-licking seafood specialties.
Established in 2017, this one-year-old fast-casual restaurant has established itself as one of the best go-to restaurants in Subic for a good fix of seafood and other enjoyable meals that give a bang for the buck. As the restaurant name itself suggests, their best to offer are the crabs, and seafood and meat belly.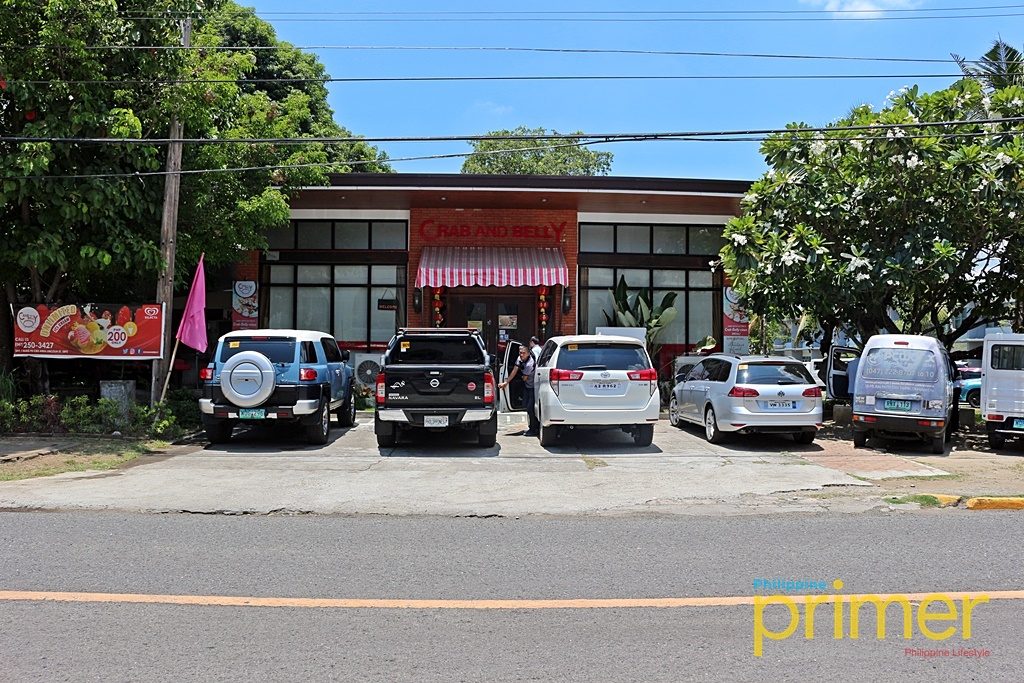 Diners are all in for a treat with their unlimited seafood offerings. Their Seafood Delicious Meal lets you get your choice of unlimited crab or shrimp for only Php 1,499 per person. This offer is available all day and there is no time limit—indulge in as many meaty crab or shrimp as you can. Just watch the cholesterol!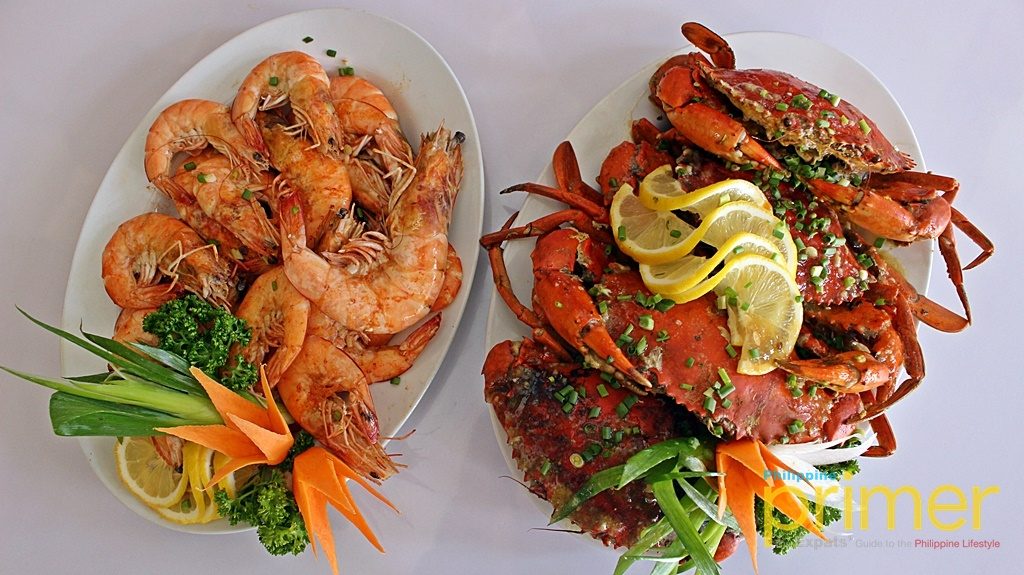 Seafood Delicious Meal (Php 1,499)
Another great option for friends and families is the Seafood Platter (Php 1,999), a boodle fight kind of meal with several types of fish and seafood and yang chow rice. It consists of juicy and meaty crabs, shrimps, blue marlin, mussels, and squid, all drenched in your choice of chili garlic or buttered garlic sauce to make them more savory.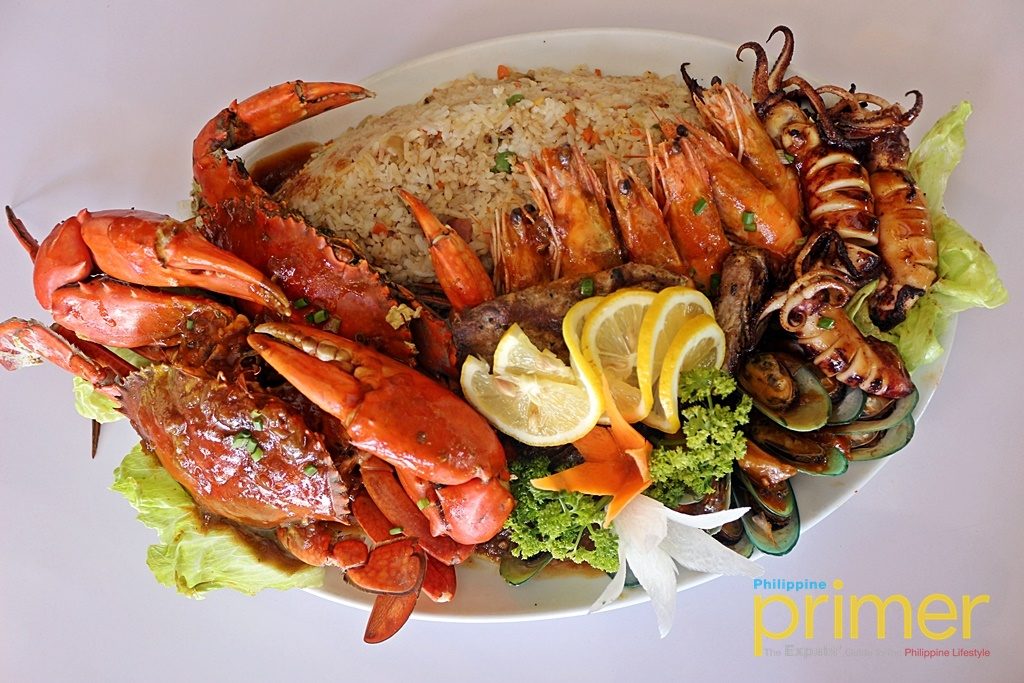 Seafood Platter (Php 1,999)
Meat lovers certainly won't get left behind with the Roasted Pork Belly, featuring tauntingly huge slices of pork belly served with a platter of yang chow rice—the perfect reason to give in to guilty pleasures. This dish is enough to satisfy a hungry crowd of eight.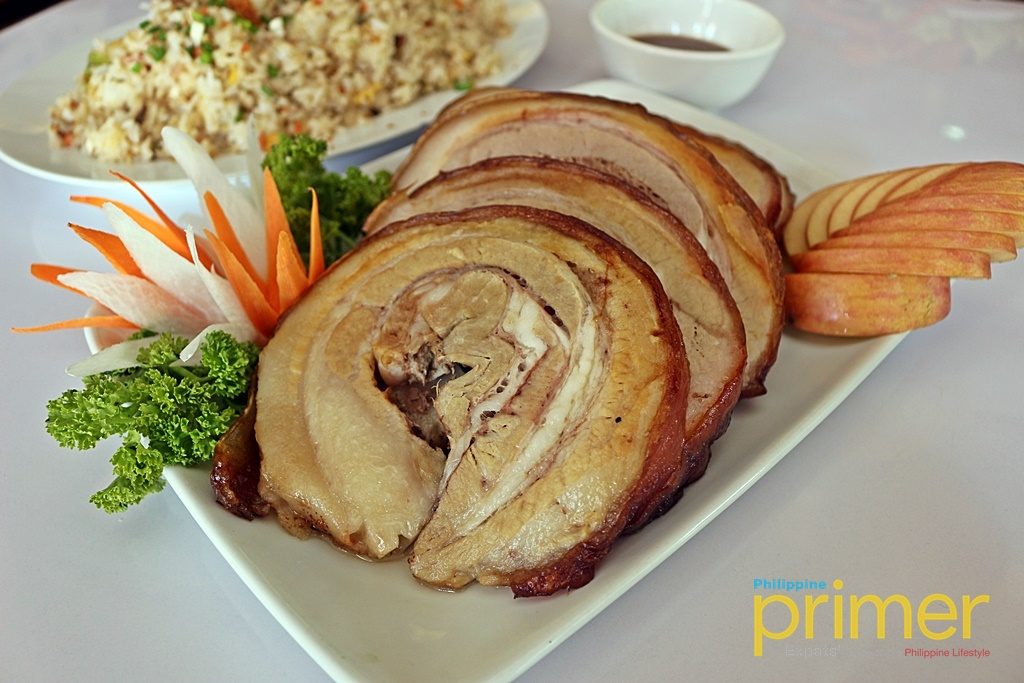 Roasted Pork Belly (Php 800)
Besides the seafood that they are best known for, Crab and Belly also offers sashimi, maki, pasta, and Filipino soup dishes like sinigang (sour soup) and bulalo (beef shank soup).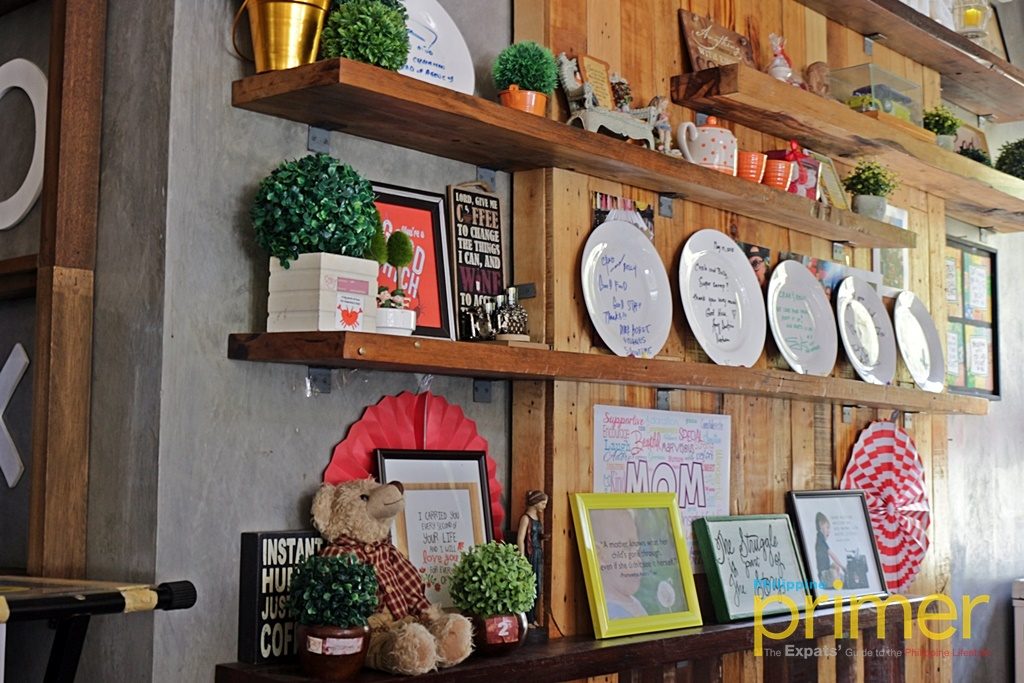 These shelves of photo frames and plates with hand-written messages make the place feel more personal.
The setup of the restaurant, plus the bright and airy ambiance, is a good invitation to families and groups of friends. The place is spacious, with tables conveniently arranged together so that groups can easily sit with one another.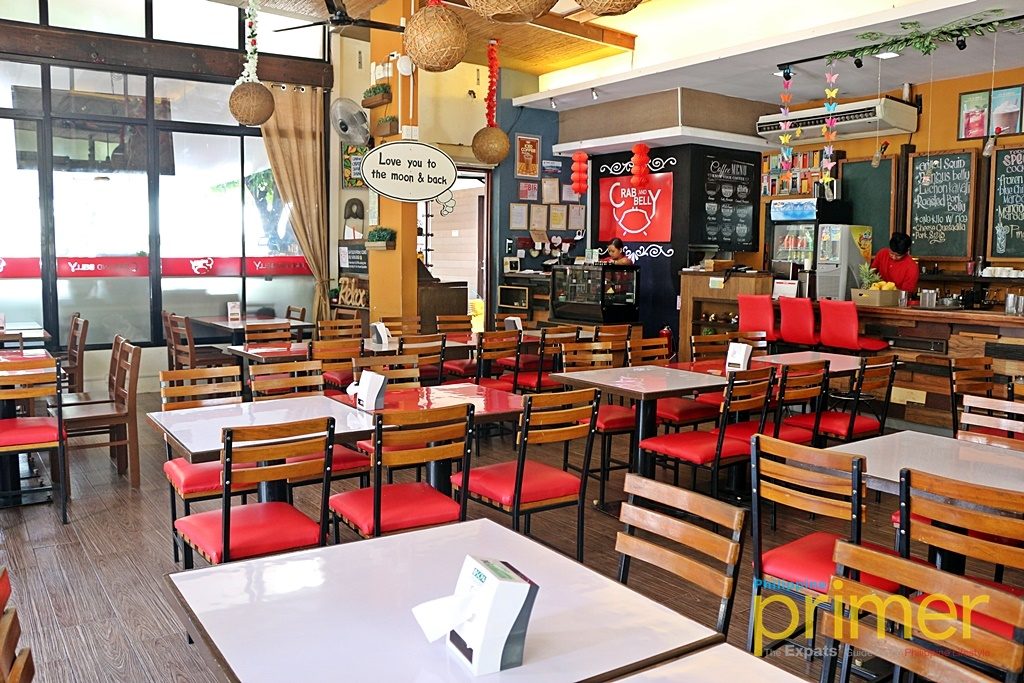 Overall, Crab and Belly feels pleasant.
There is also an outdoor dining area with a bar, which is especially ideal for an evening or late-night hangout. Every Fridays and Saturdays, live bands perform at Crab and Belly, adding to the chill nightlife vibe as you enjoy a good round of beers offered at the restaurant.
---
Written by Rei Leaño
This first appeared in Philippine Primer magazine's July 2018 issue.
General Information
Unit 1 Bldg. 93, Taft Rd., Central Business District, Subic Bay Freeport Zone
047-250-3427
7 am to 10:30 pm (Sun to Thu); 7 am to 12 am (Fri to Sat)