Concepto in Poblacion Is Your Next Hangout Place Serving Straightforward Food
At the end of the day, the objective must be to relieve one's soul of workloads that, for sure, are stressing you out. Meet with friends, and get in some revelry are among the favorable ways to make it.
Thinking of a new place for a perfect night-out? Visit the hip restaurant named Concepto, located along Manalac St. in Poblacion, Makati.
Also read: Beyond Nightlife: Poblacion Street Guide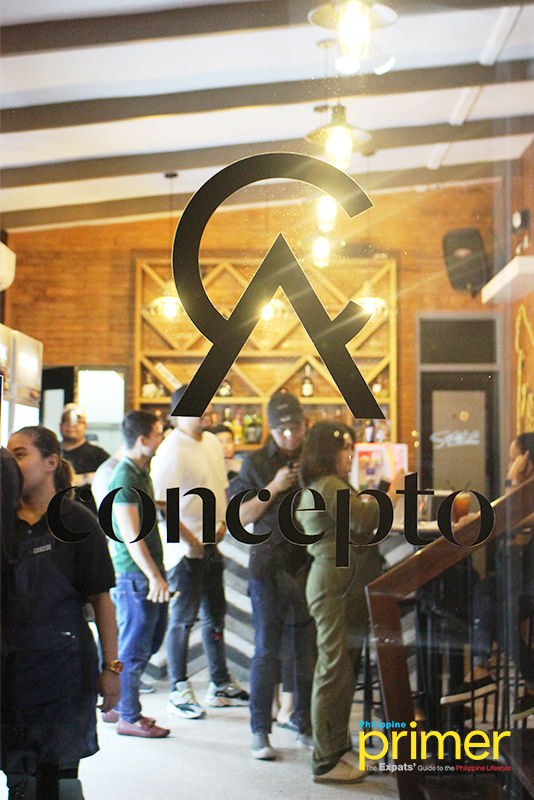 Concepto in Poblacion Makati
Tucked away in an area far from the usual noise and current image of Poblacion, Concepto is your new hangout place, sporting a casual vibration for all to spend a long time chilling inside. Here, you will surely savor a steak, indulge in wide options of drinks, and jam in slick beats from different bands.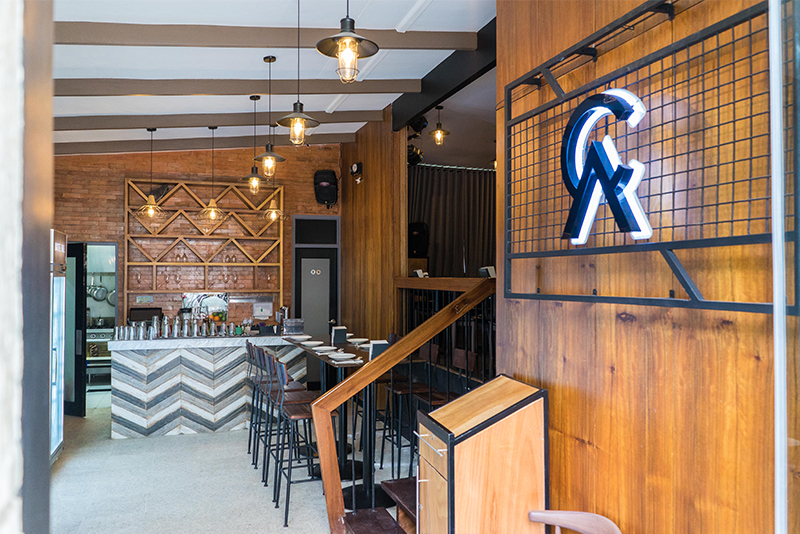 Concepto affords an upscaled dining experience
Opened only this August, Concepto was thoroughly conceptualized as both restaurant that offers straightforward Asian food and a meat shop, where you can select and order mostly imported prime cuts such as USDA Rib Eye, Porterhouse, Sirloin, Tenderloin and Tbone.
You can even have it cooked the way you prefer! The cooking charge is Php 100, with choices of sauces and sides.
The meat fridge is placed on the first floor, where you can freely choose the cuts you prefer
Fill yourself up with great eats from their sumptuous menu before heading to a non-stop party. For a starter, take the Mikey's Chili (Php 250), which is an 8-hour simmered ground beef topped with sour cream, cheese, and cilantro. The fried tortilla is incredibly crispy, which becomes more tangy when munched with the beef.
Meanwhile, the Roast Beef Adobo (Php 300) is relatively perfect in its own sweet flavor. The steak is well-cooked and easily chewed, making it perfect for a hearty dinner. Just make sure to pair it with rice!
Mikey's Chili (Php 250)
Roast Beef Adobo (Php 300)
If you are still craving for some sweet and salty flavor, try the Poppin' Chicken Poppers (Php 200), which is a serving of breaded chicken poppers dressed in Asian barbecue sauce and barbecue powder. Make it more satisfying by dipping it in the aioli dip.
Poppin' Chicken Poppers (Php 200) 
These meaty menu items are meant to be enjoyed with cold drinks and savored with the music, courtesy of hot bands who have performed at Concepto, such as Thyro and Yumi, Kiko Salazar, Miro Valera (of Stonefree), Kat Agarrado (of Sinosikat?), Hans Dimayuga, Jem Cubil, Ramonne, Inky de Dios, and more.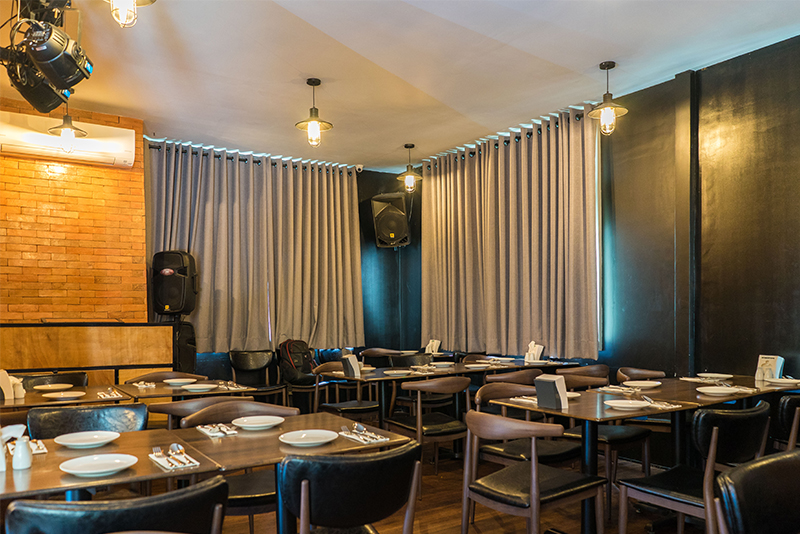 There are seats on the upper level where the bands perform 
They also have open mic nights where you can sing your hearts out every Thursday. To add a hearty party flair, they mix it up with DJs too, with regulars JJ Saur, Marxx Monterola, Supmerman, Daxx, DJ Zelle Abella, and San Francisco DJ Steelo.
More than that, they also hold quiz nights every Tuesday, with the winner getting a free bottle!
Concepto is also a perfect place to meet other people and socialize
Concepto is owned by business partners, Migz Del Gallego, Mikey Presa, Anna Villanueva, Con Mendoza, and Thina Mendoza, who are likewise bar- and party-goers. In fact, according to Presa, one of the reasons Concepto opened is because the bar that they used to visit has been closed down. So, they decided to establish a place with the same vibe as their favorite bar.
Graffiti on Concepto's wall
Once an abandoned lot, Concepto's minimalist logo, which is a shape of C above an open triangle, means "Concepto in a house." Thus, it exudes a homey and laid-back ambiance coming from its modish interiors with fancy light fixtures.
Concepto's minimalist logo
Being situated in an unfrequented location, free from bustling foot and car traffic, this place can be considered as a hidden bar where you can party all night long, and make the noise you want without bothering the neighborhood.
Also read: Dulo MNL in Poblacion: Cafe, Restobar, and Event Space in One

6234 Mañalac Street, Poblacion, Makati

5:00 p.m. - 2:00 a.m. (Monday to Friday) ; 5:00 p.m. - 3:00 a.m. (Saturday to Sunday)

conceptophilippines@gmail.com