Bugsy's Bar and Bistro
Have you been to this neighborhood bar that offers delicious comfort food and affordable premium drinks?
Yuppies and expats frequent this bistro-slash-bar in the ground floor of Paseo Parkview Tower in Makati for its sleek yet cozy interiors, reliable good bar chow, and of course, game viewings.
A sports bar by every indication, Bugsy's can be a chill hangout venue after a long day at work or just a venue to catch up with friends. Regulars pour in at happy hour from three to eight, their orders usually including a cocktail (Bloody Mary, Kamikaze, Long Island Iced Tea, Whiskey Sour, Margarita, etc) and Bugsy's Buffalo Chicken Wings, crispy chicken wings drenched in butter and hot sauce and served with tangy bleu cheese.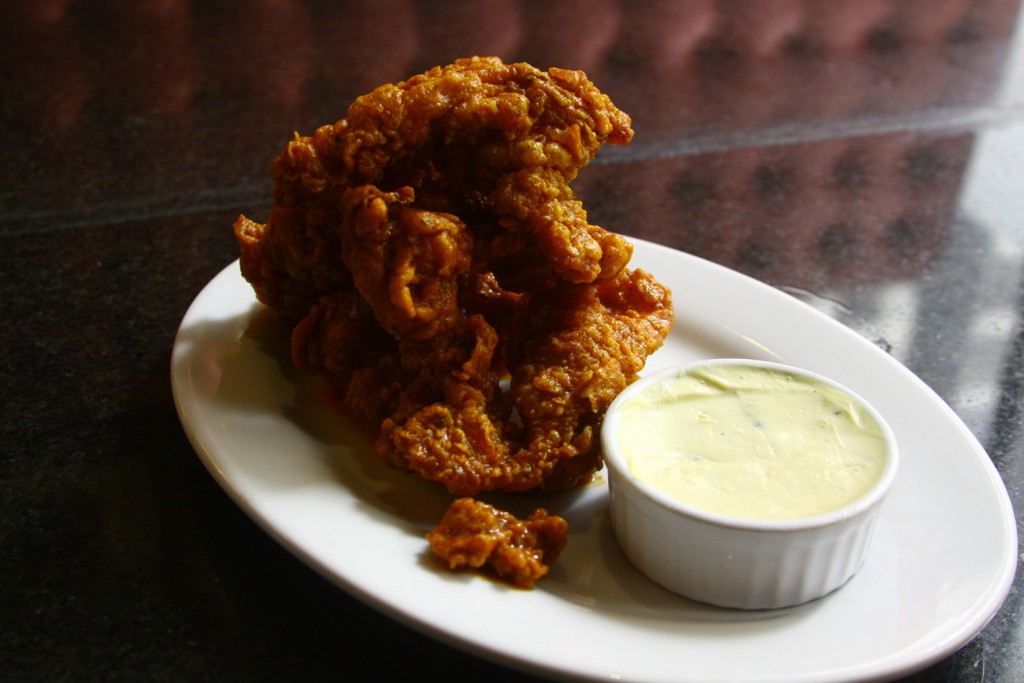 By the time dinner service starts, the restaurant gets more crowded, especially on a Friday night when people are looking to have dinner and drinks only at one place. The menu favorite is Bugsy Malone, an indulgent meal of an inch-thick rib eye steak with a side of mashed potatoes. The steak is cooked to medium rare and, for the price and size, it's quite a steal. Cap off your meal with any of their desserts…
…or you can always have another drink. Cheers!
—–
Photos and article by Marian Benetua.

Unit 1 Paseo Parkview Tower, San Augustin, Makati

Monday to Sunday (11 AM to 4 PM)