Maldito Grill and Restobar in Cebu: All-in-one beach side restaurant
Maldito Grill and Restobar is a popular all-in-one beach-side restaurant, bar, disco and music lounge located at Logon, Daanbantayan, Malapascua Island.
Maldito, which means "naughty," has been igniting curiosity amongst their guests and this is exactly the reason why the owner chose the name for his restaurant; he wanted people to notice and recognize it first because of its quirky name.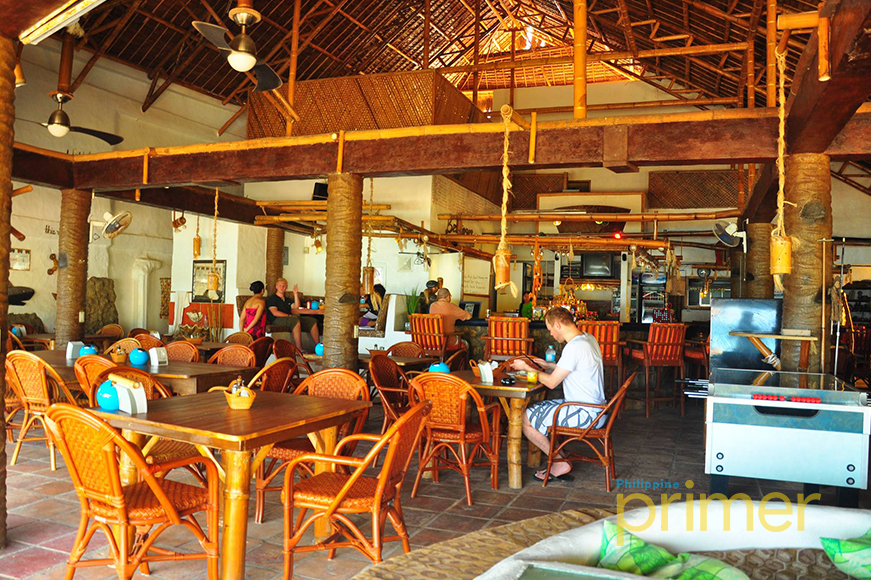 The owner is a swish national who's really into concrete and native material and that would say a lot about the interior design of the restaurant. Inside, you can see a lot of wooden and concrete fixtures, from tables and chairs to wall decorations and kitchenware. The refreshing ambience where the restaurant is situated is perfect if you're longing for some ultimate relaxing and breezy beach vibes.
The menu is like a gastronomic trip around the world; they have lots of Asian and other International cuisine to offer to their guests. They have Greek, Filipino, Tex-Mex, Japanese, Italian, and European choices. They also offer a wide selection of steaks.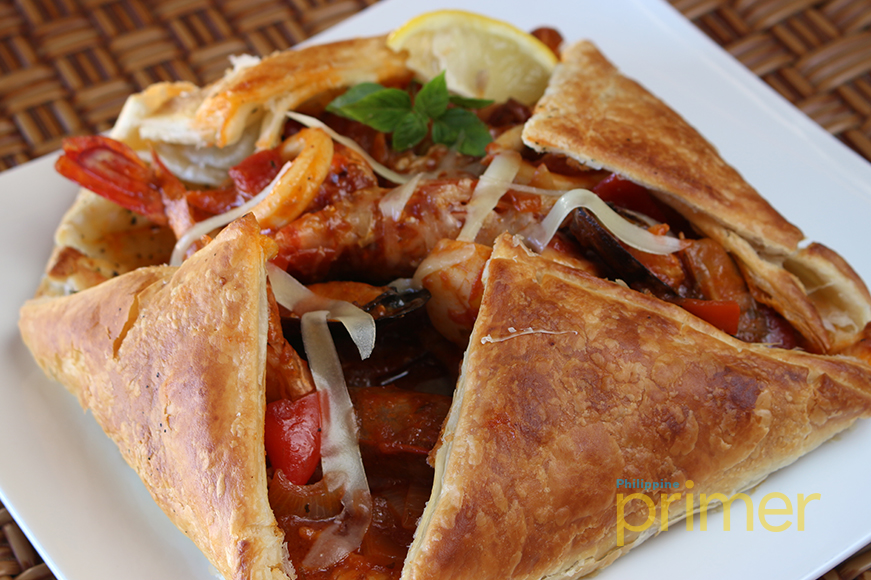 SEAFOOD PUFF PASTRY. Good for two (P625)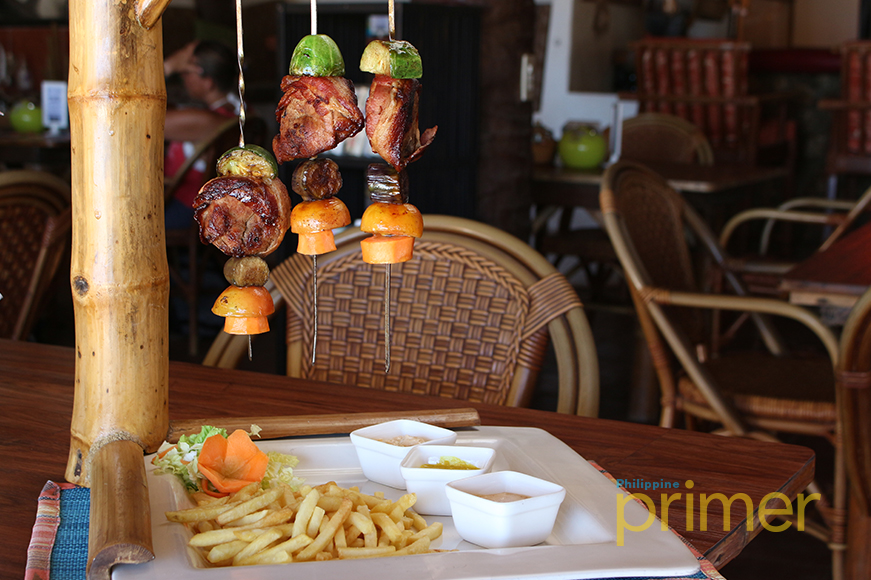 GALLOWS BBQ. (P289)
Japanese tourists are frequent here as they also offer Japanese buffet every Monday at 6:00 pm – 9:00 pm. For only P398, you can fill yourself up of authentic Japanese delights on the table such as miso soup, okonomiyaki, sashimi, mixed sushi, shrimp tempura, vegetable tempura, tonkatsu, and Japanese rice.
Maldito also takes pride with their genuine hospitality and friendly service. Many of their guests say that the most memorable part of their holiday is how genuine and nice the Maldito staff are.
Besides the great dining experience, you can also find several enjoyable activities inside the restaurant like billiards, table soccer, and a bar where different kinds of alcoholic drinks are served. They also have a nice lounge with a seafront view where you can dine and enjoy the sight of sparkling clear-blue water and witness the sun as it sets by the bay.
At present, Maldito combine delectable dishes, a fantastic beach side ambiance, the friendliest staff and a luxury hotel accommodation excellent for your Diving Holidays, Romantic Getaways, Beach Weddings or Honeymoons, and Family Holidays.
Malapascua Island, Daanbantayan, 6013 Cebu
0929-149-2017 or 0916-588-4503
7:00 am - 9:30pm, the bar stays open until it is empty