71 Gramercy (CLOSED)
(UPDATE: This restaurant is closed.)
This New York-style bar/lounge/restaurant is the newest talk of the town!
The place is located on the 71st floor of Gramercy Residences in Kalayaan, overlooking the lights and shapes of the metro. The concept was thought of by the people behind Prive, Draft, Opus and Distellery. It's no no wonder the place is a huge success!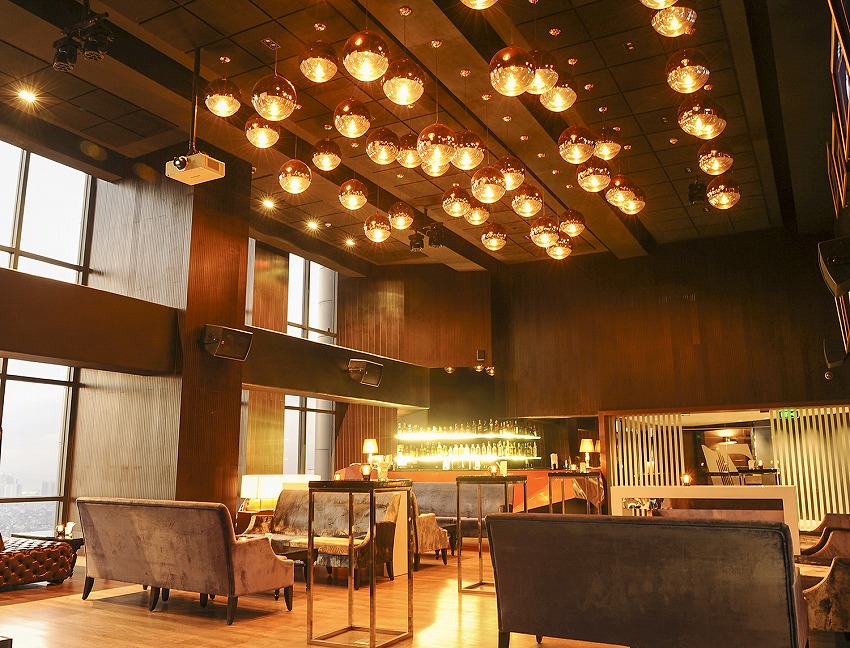 71 Gramercy proves to deliver new heights in the clubbing scene as it easily becomes the place of the cream of the crop of the society. The club has an inside lounge, a bar area, a restaurant area and an outside roof deck terrace with a full bar. All areas have amazing views over the city. Aside from the breathtaking view that will make you feel like you are on top of the world, 71 Gramercy also offers an extensive dinner menu ran by the renowned Chef Carlo Miguel.
You can expect a different club nights weekly. They have 'Sparklers' on Mondays, 'Village/Vices' on Tuesdays, 'Electric Runway' on Wednesdays, 'Quench-Your-Thirst-Day' Thursdays, 'Sorry Mom, It's Friday' Fridays and 'Saturday Fun Machine' Saturdays. 71 Gramercy is a good place to enjoy with friends and have special occasions with family.
Did I mention that it is a go-to place of celebrities and socialites? Dress up, get your game on and experience a night full of drinks, food and a view to remember!

71 Gramercy, 71st/F The Gramercy, Kalayaan Ave., Makati City

6PM - 10PM for dining & 10PM onwards for the lounge.