12/10 Restaurant in Makati: A hip izakaya in San Antonio
Izakayas are casual Japanese restaurants with after-work drinks in mind. They serve good food with good drinks (beer, cocktails, etc.), and 12/10 in San Antonio Village certainly fits the build.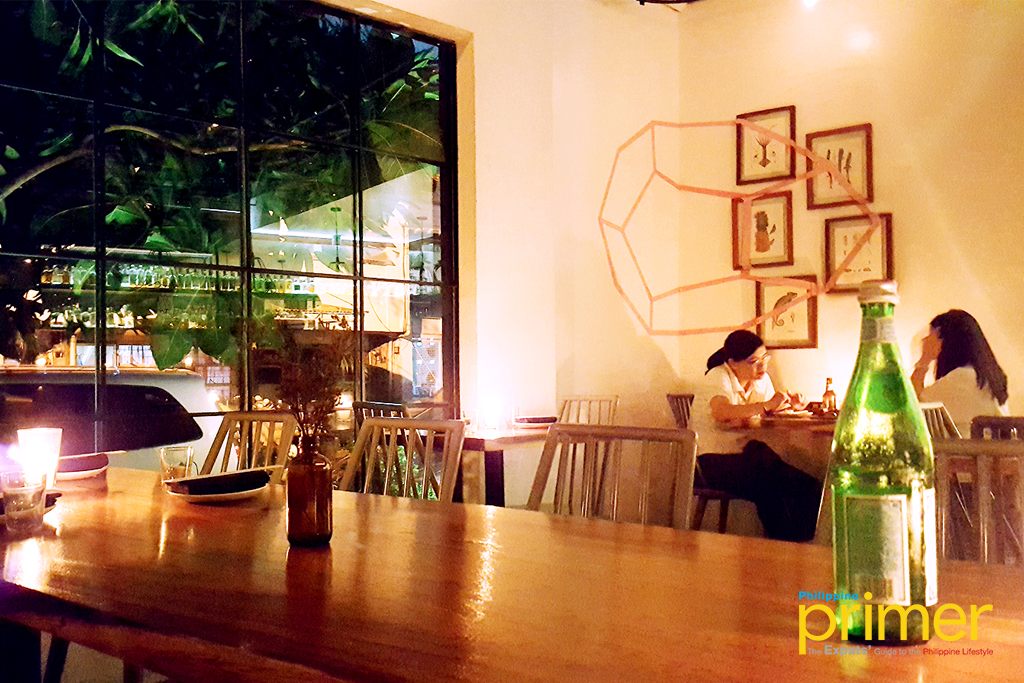 HIP, YOUNG, AND FAB. 12/10 is a good place to be if you're in the hunt for after-work drinks and good food.
12/10 is a stylish bar pinned along Guijo Street in Makati. It's pegged as an izakaya, with personal servings of seafood and cocktails that compliment the bar's hip, young vibe. It's from the same couple that gave us The Girl + The Bull, so you can expect the food to be just as adventurous.
Also Read: The Girl + The Bull in Legazpi, Makati makes a comeback with new surprises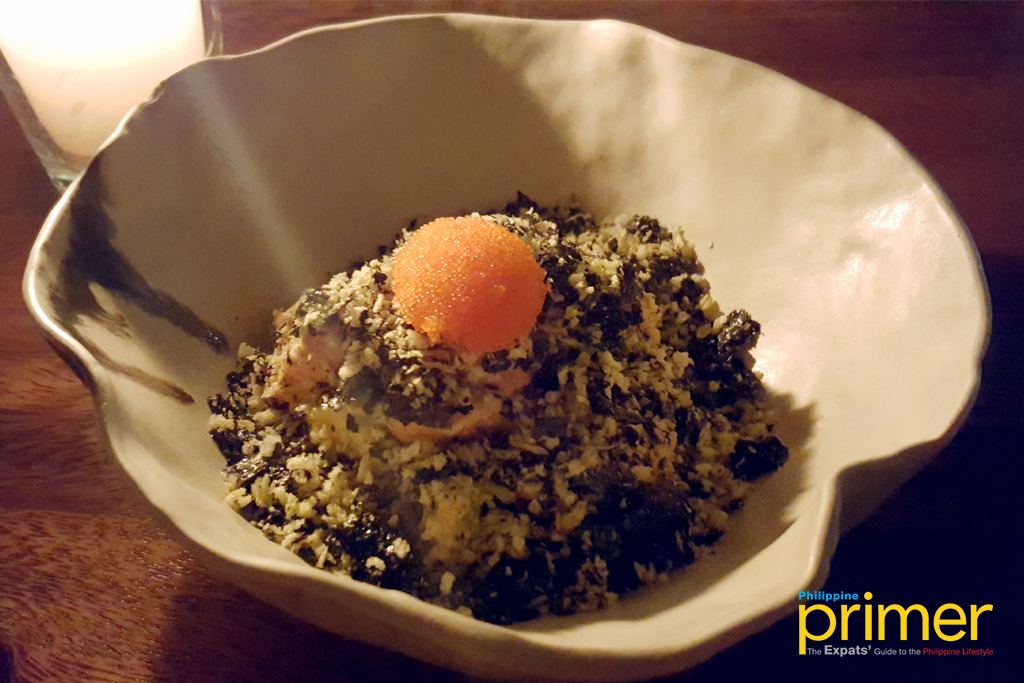 SPICY TUNA SALAD. Tuna salads are staples in Japanese restaurants, and 12/10's doesn't disappoint.
Their dishes are laced with Japanese flavors, further strengthening their case as an izakaya. We recommend getting their Spicy Tuna (Php 250 + 10% service charge), which uses tuna and sliced cucumber topped with bread crumbs and mentaiko mayonnaise.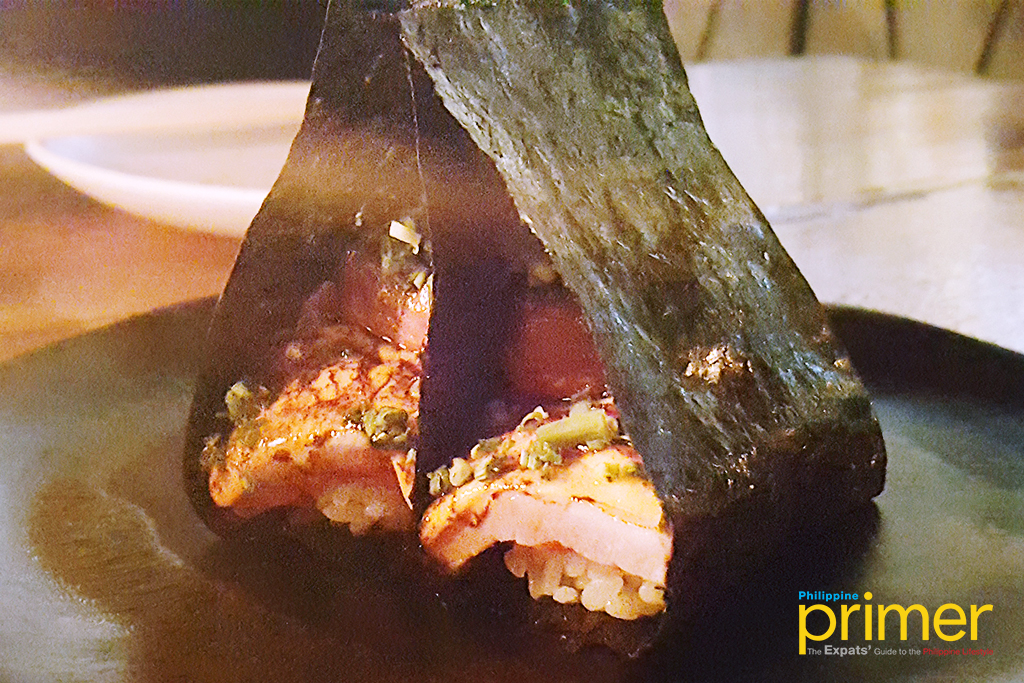 ONIGIRI. We're pretty sure you've never had onigiri with foie gras… ever.
There's also a leveled-up Onigiri (Php 410 + 10% service charge). It's their take on Japanese rice balls, combining tuna, foie gras, chili, and maple syrup with rice before wrapping it up in nori.
Interested to see what The Girl and The Bull have up the sleeves of 12/10? Then visit their restaurant at 7635 Guijo St., San Antonio Vill., Makati City. They're open every day from 5 p.m. to 11 p.m. For reservations, please call 0915-663-2823.
General Information
7635 Guijo St., San Antonio Vill., Makati City, Metro Manila
0915-663-2823
5 p.m. to 11 p.m. (Mon. to Sun.)