Yukdaejang in BGC: A Taste of Traditional Korean Food
Yukdaejang, a Korean restaurant located in BGC, veers away from the Korean barbecue craze that's becoming rampant nowadays in Manila. Highlighting more of Korea's traditional dishes, Yukdaejang wishes to introduce more of South Korean dishes to Filipino customers.
It was in 2017 when South Korea-based Yukdaejang was brought to the Philippines. The restaurant is devoted to serving yukgaejang, a spicy beef soup dish which was previously served as part of the Korean royal court cuisine during the Joseon Dynasty (1392-1910). It is a popular soup dish because of its health benefits.
In Manila, Yukdaejang makes sure that what they offer would suit the Filipino taste. With most of their dishes being vegetarian-friendly, they try to create delicious and nutritious dishes for everyone to try.
Original Yukgaejang (Php 400)
What makes their yukgaejang full-flavored is because their beef soup is boiled for 24 hours. It's best eaten with their generous side dishes: oi bokkeum (stir-fried cucumbers), mu ssam (pickled radish), kimchi, myulchi bokkeum (stir-fried anchovies), dubu jorim (spicy braised tofu), and odeng (fish cake).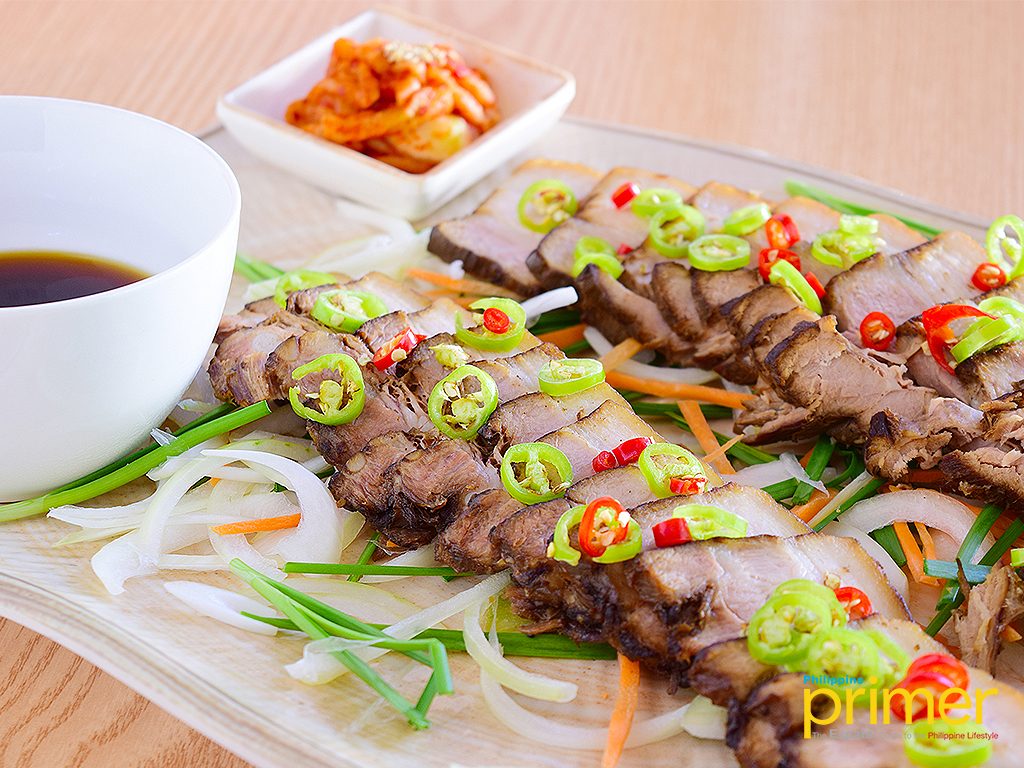 Premium Pork Belly in Soy Sauce (Php 1,000)
Since the restaurant is located in the middle of the busy district of BGC, it has become a favorite go-to restaurant among those working within the area. Aside from yukgaejang, the restaurant also offers Dosirak, or what is more commonly known as bento. For those looking for Korean favorites, you'll also love to try their versions of Galbi dumplings, Fish Cake soup, and Bulgogi Rice.
Yukdaejang also has two private rooms for those who would like to spend special occasions in the restaurant. The restaurant can accommodate about 50 persons at a time.
If you're curious as to what kind of dishes are being served in South Korea's Joseon era, visit Yukdaejang and taste authentic traditional Korean food.
---
This also appears in Volume 122 of Philippine Primer Japanese Magazine.
General Information
G/F Park Triangle, 11th Ave. cor. Rizal Drive, Bonifacio Global City, Taguig
+632-368-1269
0917-142-5858
10:30 am to 10 pm (Mon. to Sat.); 10 am to 9 pm (Sun.)