ViTO Philippines in Taguig Serves Rich and Unique Gelato Flavors
Many enjoy the taste of gelato for its silky texture and richness in flavor, and ViTO Philippines in Forbestown Road, Taguig offers unique flavors that will surely linger in your mouth.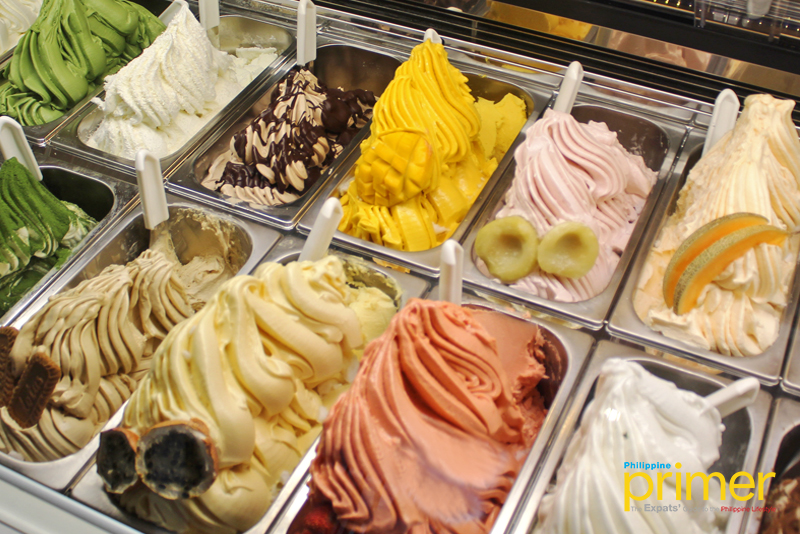 ViTO boasts gelato that's made with natural ingredients, which are carefully selected to assure the best quality. It's also worth noting that they don't add much sugar and preservatives to their treats.
The gelateria offers a variety of flavors ranging from milk-based to fruit-based.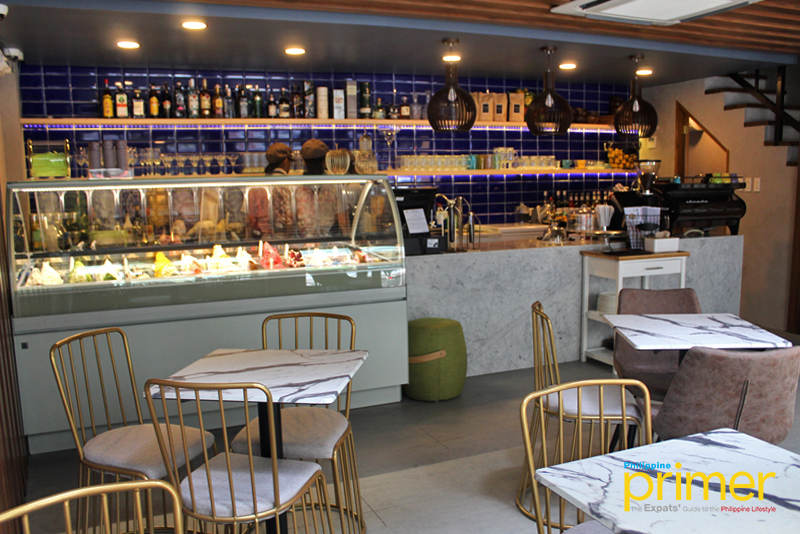 An example of their milk-based flavor is Berry Berry Berry, which poses a creamy texture without being too sweet. It takes after the flavors of mixed berries that instantly melt in your mouth.
Also read: LIST: Must-Try Gelato Shops in Manila for Dessert Lovers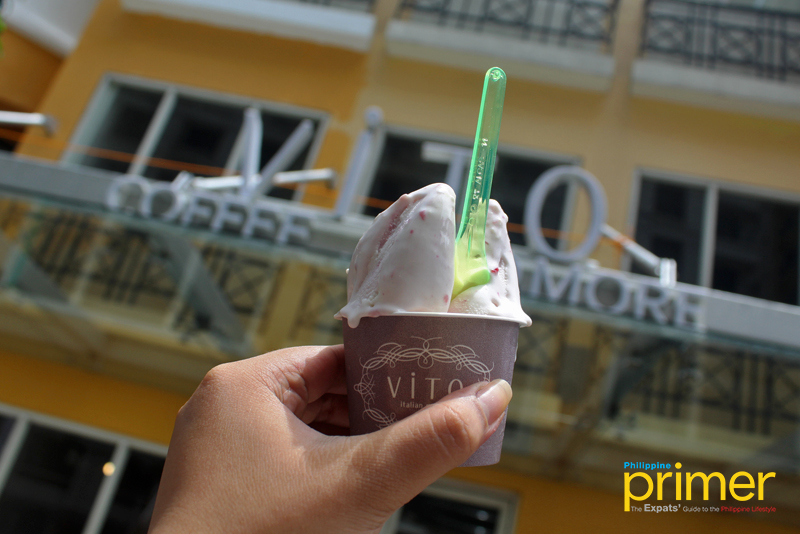 Berry Berry Berry
Meanwhile, one of their premium flavors is the Pistachio. It boasts the ideal balance between sweet and salty, which comes from the distinct flavor of pistachio nuts.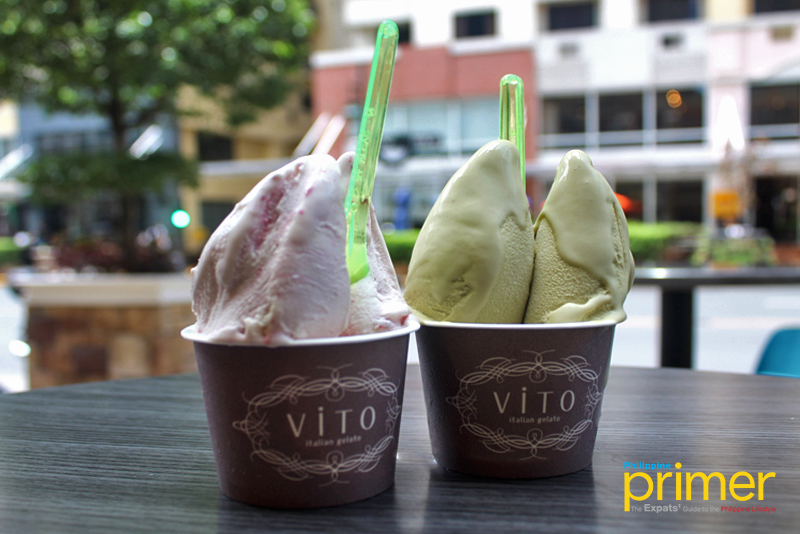 Berry Berry Berry (Left) and Pistachio (Right)
A single scoop of gelato costs Php 150, but you may also get the double scoop for Php 180 and triple scoop for Php 220.
For their premium flavors, a single scoop is priced at Php 220, while a double scoop is Php 220 and triple scoop is Php 260.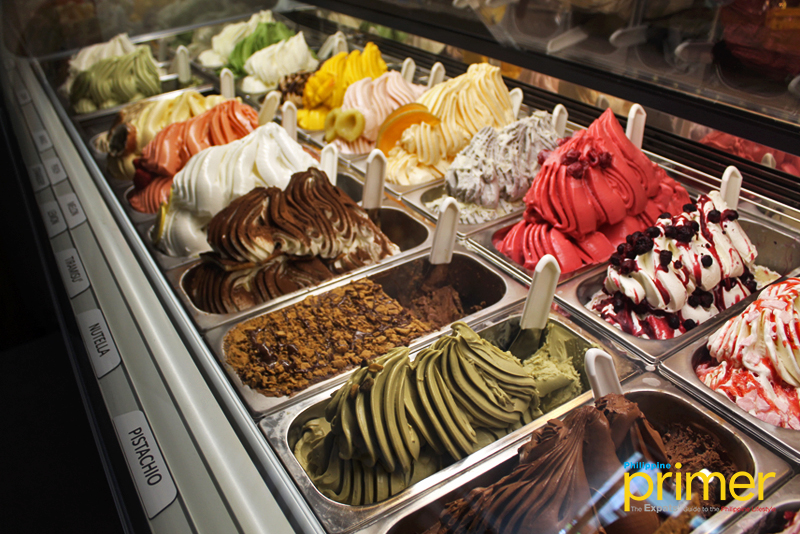 ViTO also offers savory eats like pasta, pizza, and rice meals, and other desserts like tiramisu and affogato.
Also read: 10 Places Where You Can Try Unique Ice Cream Flavors near Manila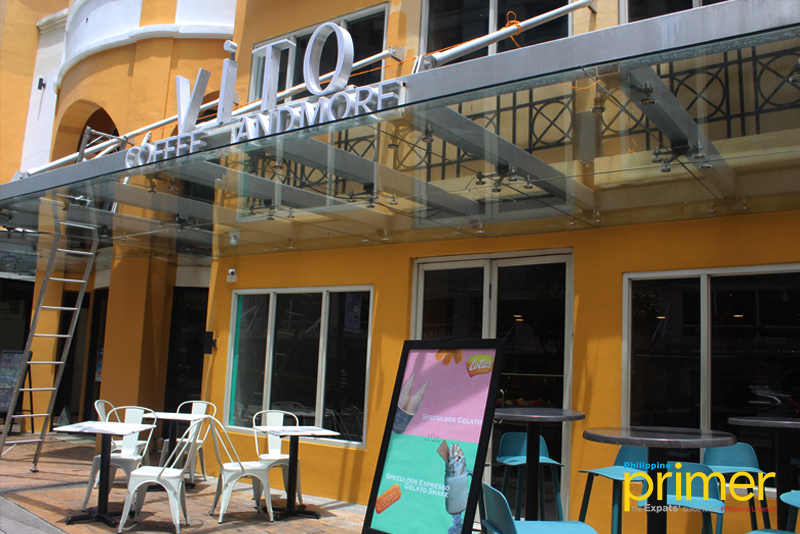 Aside from their branch in Taguig, ViTO has a branch in Finlandia, Makati City.
How to get here
By car: From Ayala, take the Kalayaan Flyover then turn right into 32nd street, then merge into 2nd avenue. At the roundabout, continue straight towards Forbestown Road. Parking is available at Burgos Parking, 8 Forbes, and Forbeswood Heights.
By public transport: If you're coming from Ayala, you can take the Upper West Express of the BGC Bus. Alternatively, if you're coming from Market! Market!, you can take the Central Route. Both routes will pass by Crescent Park West where you will drop-off. From there, ViTO is just a 4-minute walk away from the bus stop. You can also drop off at Bonifacio Stopover where ViTO is just a 5-minute walk away.
ViTO Philippines is located along Forbestown Road adjacent to Serenitea and DaTang Dream Fish.
Store Information
Unit E G/F Mezz, Bellagio BGC, Forbestown Rd., Fort Bonifacio, Taguig City
0929-896-5817
11 a.m. to 11 p.m.