Vibe Cafe
A Chill-Out Café that Nourishes Both Body & Mind
Directly adjacent to LIFE Yoga Center is a café that aims to nourish more than just your body. VIBE Café is technically part of the yoga studio, but its eclectic mix of tea, coffee and healthy offerings provide much-needed nourishment both to the yogis and mall-goers alike.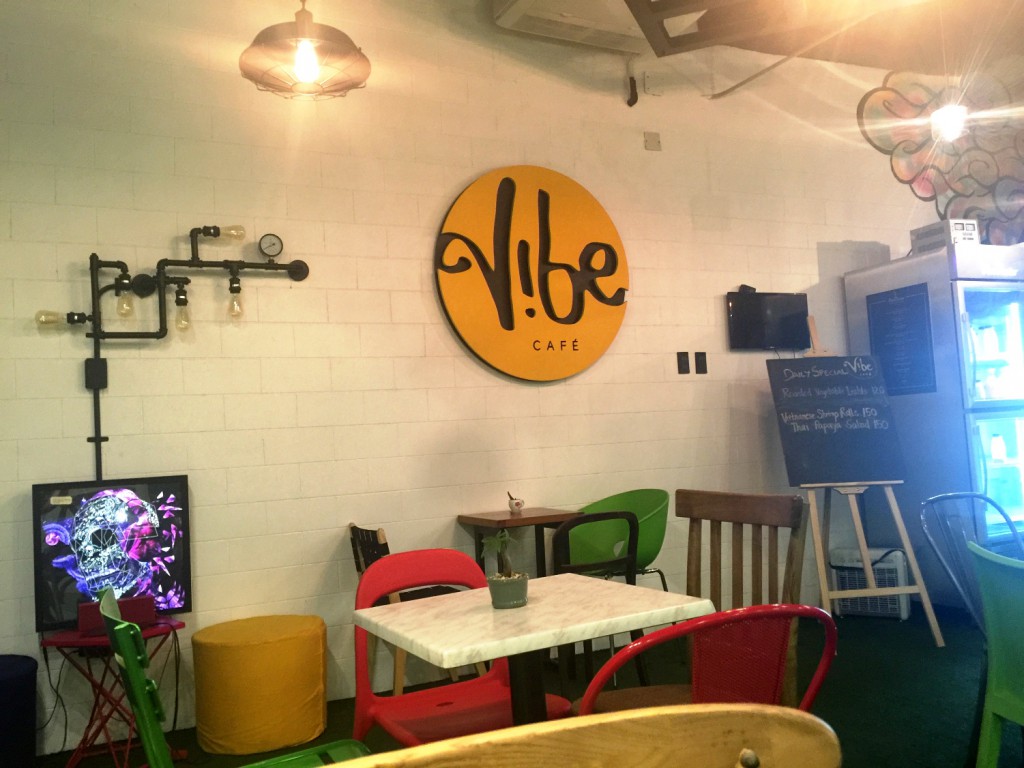 A chilled out coffee spot right in the middle of Burgos Circle
Located at the second floor of the Forbes Town Mall, beside LiFE Yoga Center, Vibe is also the brainchild of the same people behind LiFE. According to Noelle Rodriguez, the young president behind the undertaking, VIBE was the product of their desire to provide the yoga students a quick and hearty meal after the day's yoga class. The idea gave birth to a place where yogis and non-yogis alike can take a quick break and enjoy sips of freshly made coffee, with fresh salads and all-natural granola bars and cookies for a sweet fix. The café also sells PureNectar juices for those who are heavily into juicing.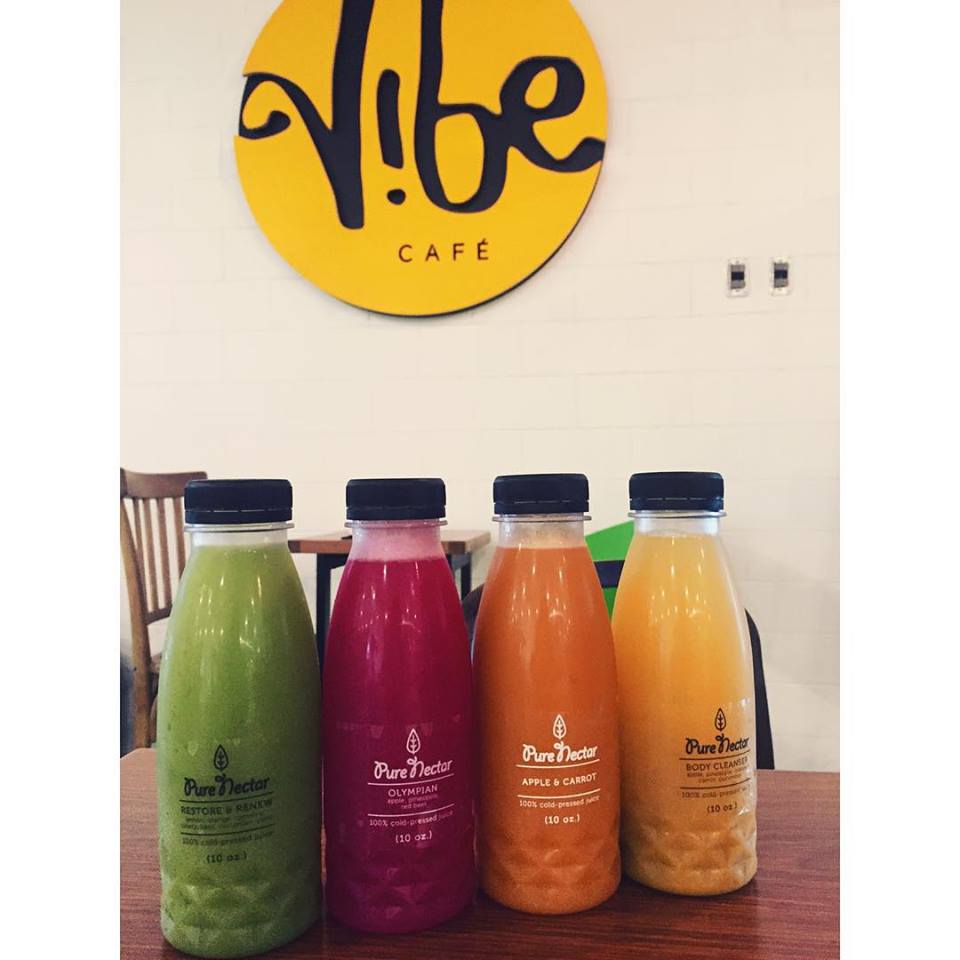 Adding a more artistic and eclectic vibe to the space is its décor – an interesting mix of yoga items for sale (includes mat, mat covers, t-shirts, books and scented oils), artwork (since the space also doubles as an art studio), paintings for sale, unique pieces of jewelry made of precious stones, all incorporated in a display wall full of books, records and vintage what-nots.  
The interesting Vibe display wall features a mix of conversation pieces and Yoga accessories and materials
Like LiFE Yoga Center, VIBE has been opened for more than a month, still – the café offers a promising take not only to yoga enthusiasts but also to curious souls on the look-out for a café that uniquely incorporates its love for yoga, wellness, music, the arts and food.
VIBE Café is located at the 2nd floor of the ForbesTown Mall, Bonifacio Global City, Taguig.
–
Article and photos by Melanie Suzon

Additional photos from PureNectar and the Vibe Wall from LiFE Yoga FB page: https://www.facebook.com/LiFEyogafoodmusic