Vatos Urban Tacos in BGC: Experience the flavors of Ko-Mex Food
What happens when Korean and Mexican flavors collide?
The answer is bold and unique flavors with a kick of spices, which can only be found at Vatos Urban Tacos. From the genius minds of three Korean-Americans, they've come up with something unlikely, especially here in the Philippines.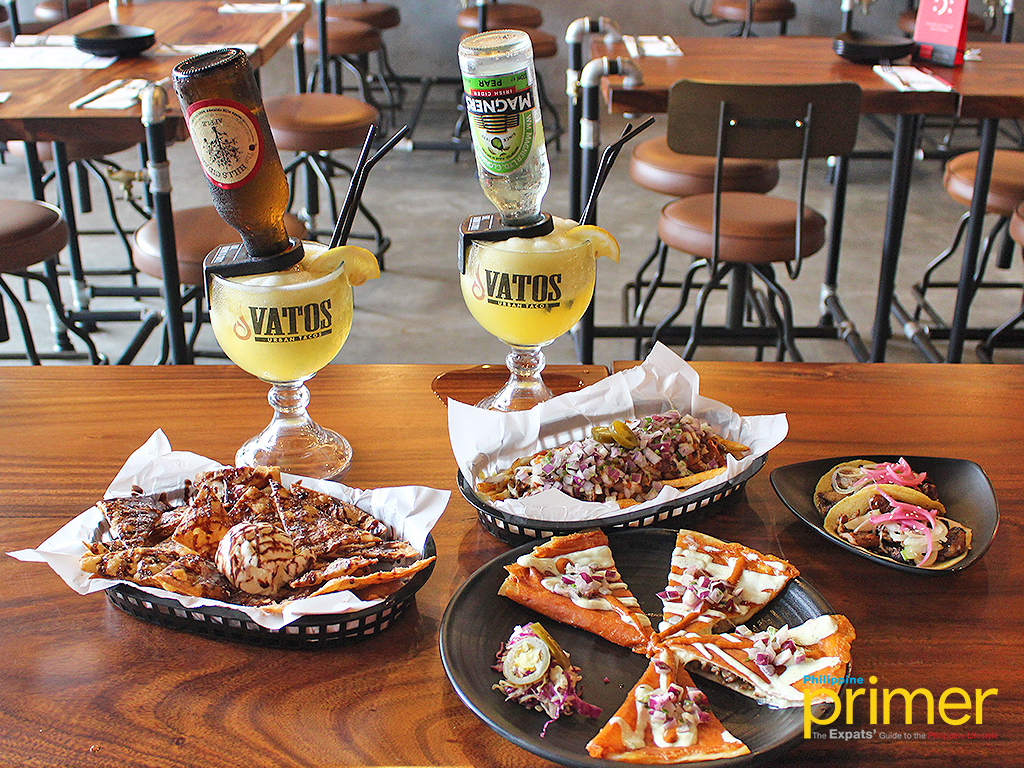 Vatos Urban Tacos is known in South Korea and Singapore for its mix of Korean and Mexican soul food. For years, they have served explosive dishes to their diners that made them internationally famous. Which is why there's no wonder why they've decided to expand the craze here in the Philippines.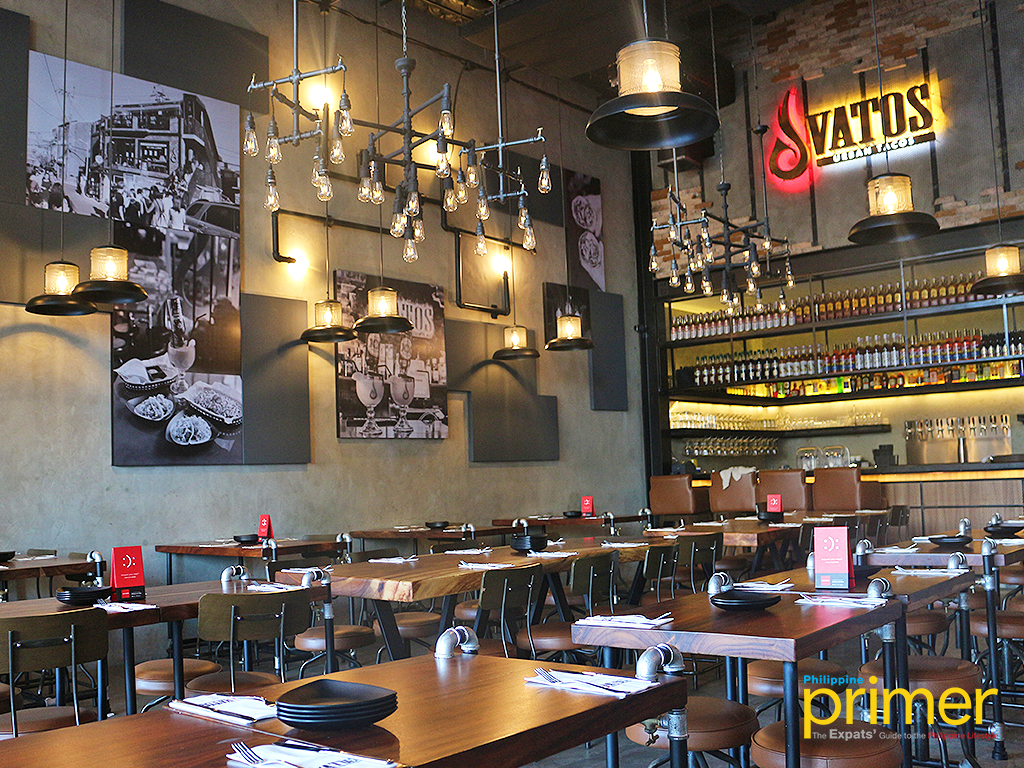 Pictures of the first branch in Korea and their founders are posted on the wall
The restaurant itself speaks sophistication with its industrial design inspired by the other branches of Vatos. They've even brought in the same design for the tables and chairs, only much better. In case you're wondering, Vatos in Mexican slang means "dudes".
Located in the business district of BGC, Vatos is the perfect place to dine-in, relax, and unwind, especially for a girls or boys night out; as they have a wide array of cocktails and drinks that are best shared or enjoyed alone. One of their signature drinks is the Vato's Ritas — a large cocktail that has a bottled liquor placed upside down.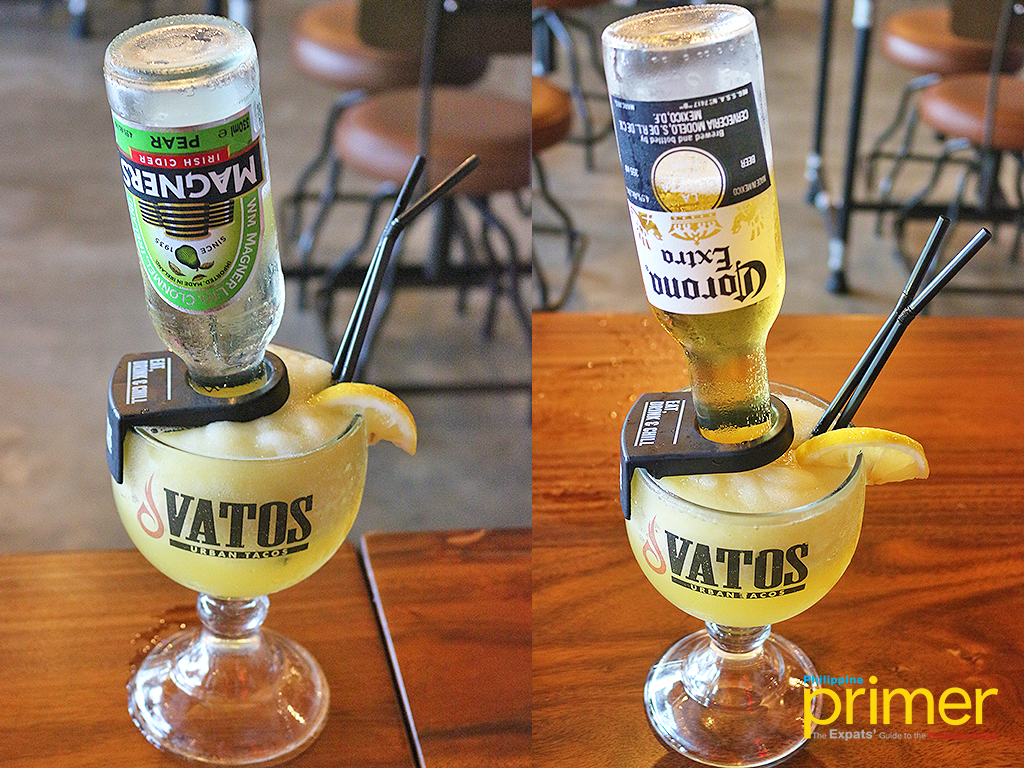 Grow A Pear (Php 480) and Gold Digger (Php 480)
Aside from their drinks let us not forget their main stars, which are the dishes. Start with their famous Kimchi Carnitas Fries (Php 350). A crowd favorite, it is an original dish of Vatos. It contains seasoned french fries covered with braised pork carnitas and sauteed kimchi, giving it that great umami flavor and enough heat to stimulate your palate.
"If you go to a traditional Mexican restaurant they have their own spices, but here at Vatos we have incorporated Korean flavors and kept the Mexican methods." says co-owner Patricia Z. Riingen.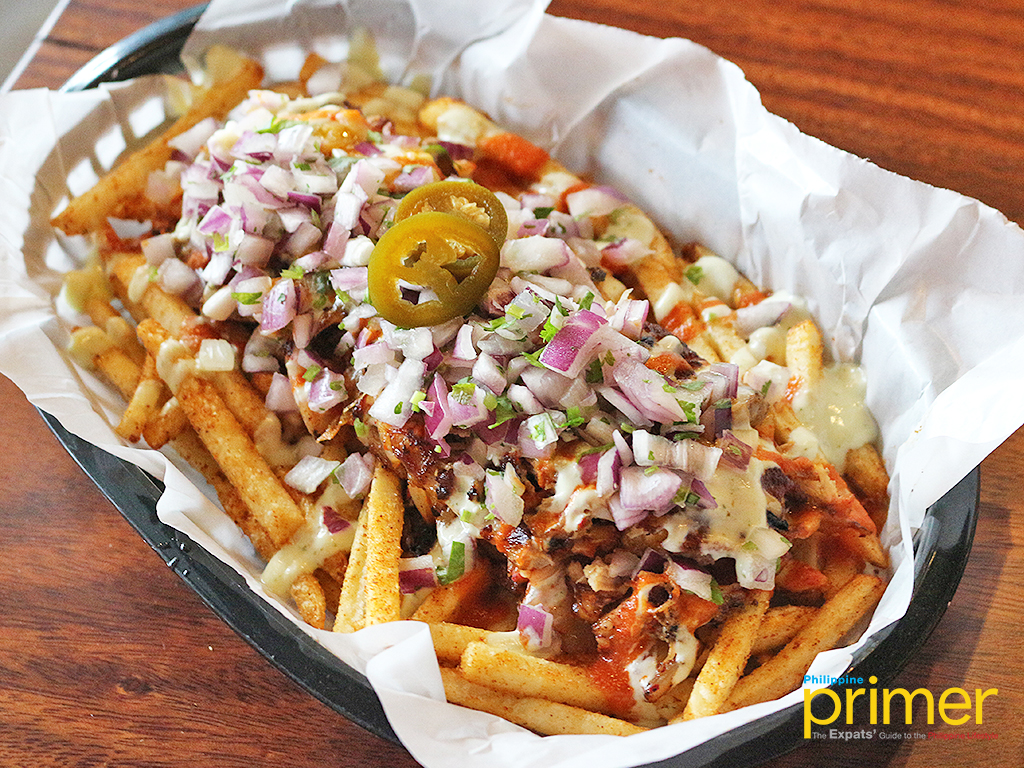 Kimchi Carnitas Fries (Php 350)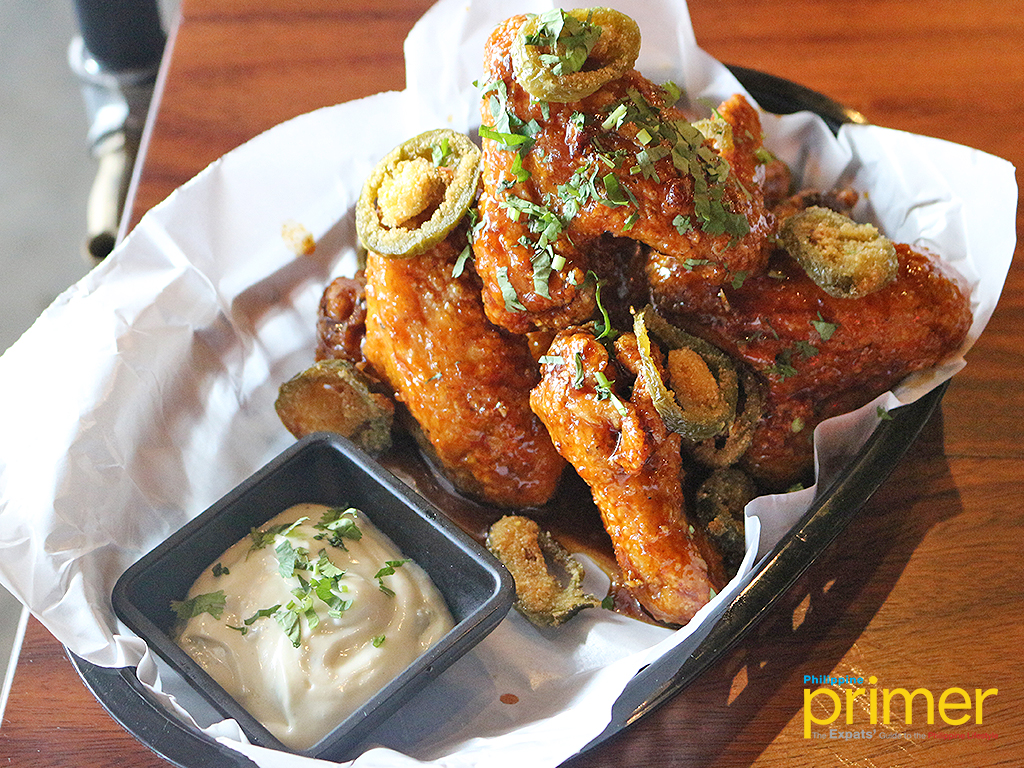 Honey Tequila Chicken Wings (Php 490)
Chicken wing lovers will surely enjoy the Honey Tequila Chicken Wings (Php 490). It's like your usual Korean fried chicken, only better. The sweet and spicy honey tequila sauce is addicting up to every bite.
Every Mexican restaurant has their own recipe for a quesadilla, but Vatos made it extra special with a crisp cheese coat. The cheese coating adds a different crunch and flavor at the same time. Our pick is the Carne Asada (Php 330), which has their original carne asada steak.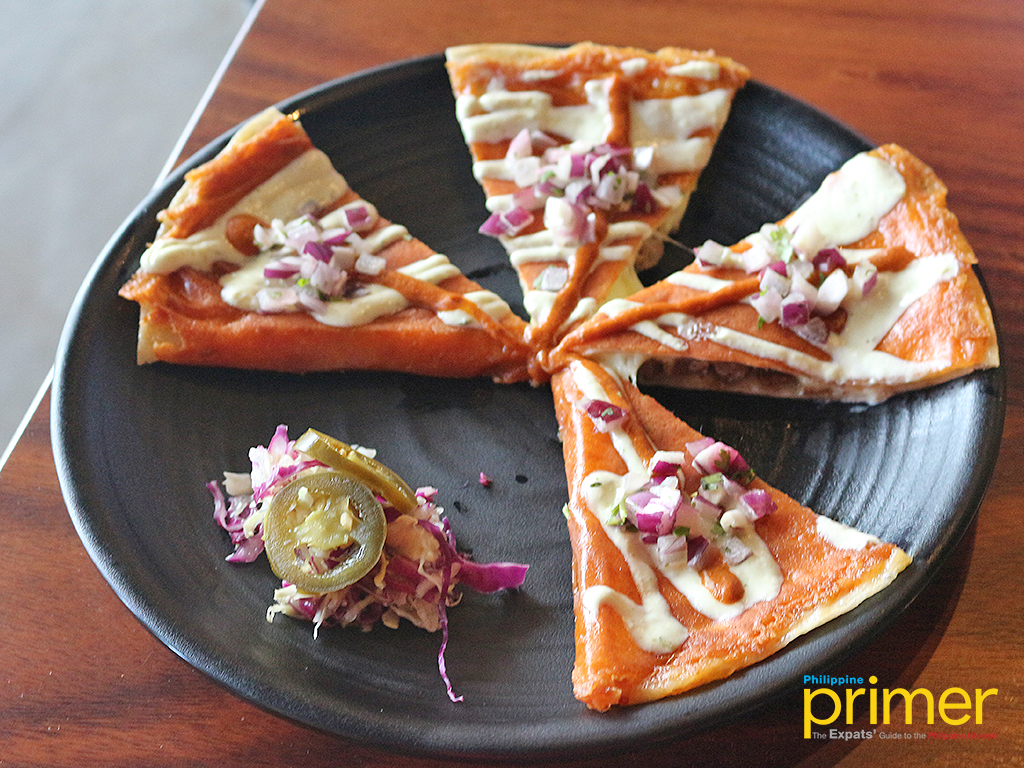 Carne Asada Quesadilla (Php 330)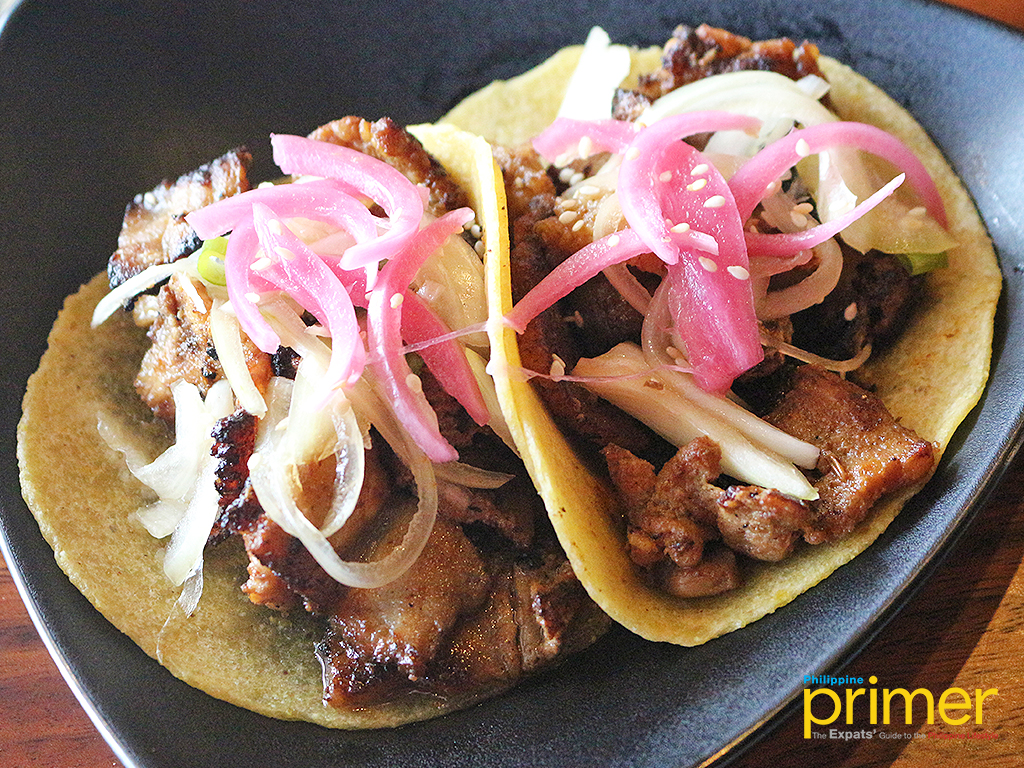 Korean Pork Belly Taco (Php 290/2 pcs; Php 430/3 pcs)
Vatos has nine tacos to choose from, all infused with Korean and Mexican flavors. The Korean Pork Belly Taco (Php 290/2 pcs; Php 430/3 pcs) is the ideal taco for people who are craving for samgyeopsal in a form of a taco.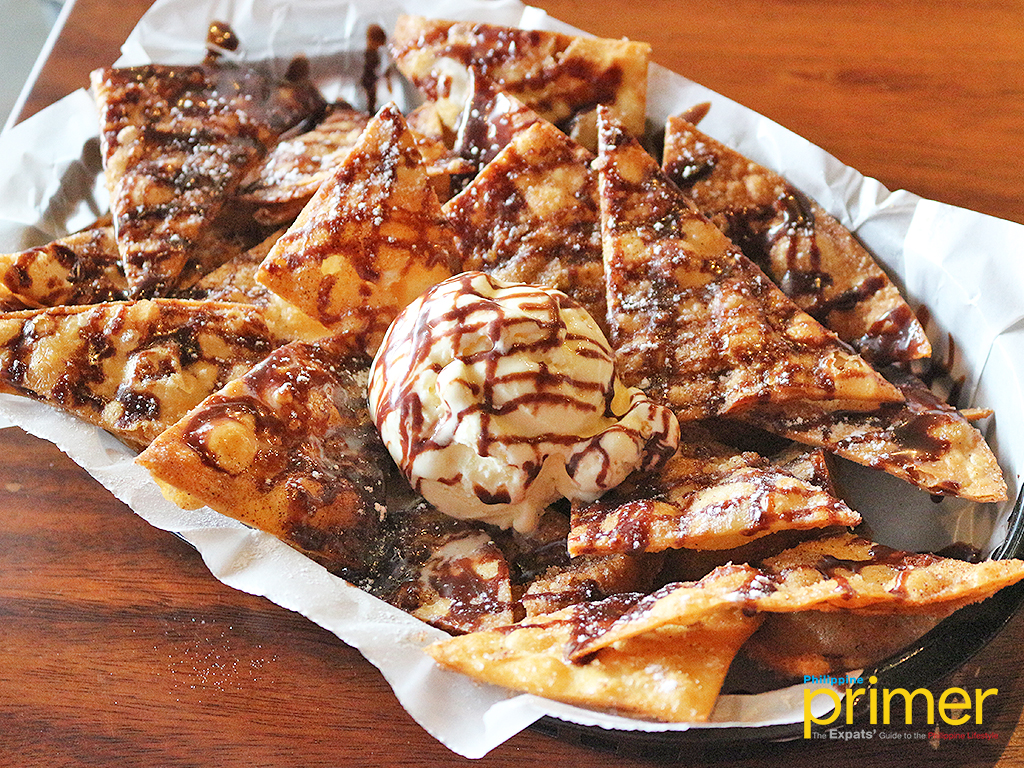 Nutella Nachos (Php 225)
Last but not least, their Nutella Nachos (Php 225), something far than your ordinary nachos as they're made for dessert. Its crispy tortilla triangles dusted with cinnamon and sugar, drizzled with Nutella sauce and topped vanilla ice cream. It somewhat resembles a churro or your favorite Cinnamon Toast cereal. The best part is that you can avail this for free during your birthdays! A great steal if you're celebrating with your friends and family.
If you're looking for something fresh, something spicy, and something outstanding, Vatos Urban Tacos will be the answer to your cravings for Korean and Mexican food. They'll also be offering breakfast sets for their customers soon.
Store Information
Net Park Building, 5th Avenue, Bonifacio Global City, Taguig City.
02-459-7009
Monday-Thursday and Sunday:: 11:00 am to 11:00 pm, Friday: 11:00 pm-1:00 am, Saturdays: 11:00 am-12:00 am