VASK Tapas Room in BGC: A culinary art experience and a feast to delight one's senses (CLOSED)
VASK Tapas Room in BGC: A culinary art experience and a feast to delight one's senses (CLOSED)
UPDATED as of January 15, 2019: This restaurant is CLOSED.
Ever since VASK opened last March 2013 in Taguig City, it has consistently been at top of its game in the world of culinary.
It was founded by Chef Luis Gonzales, most commonly known as Chef Chele. After working for some of the best restaurants in Spain like El Bulli and Mugaritz, Chef Chele then focused on his goal of putting up his own restaurant that offers a modern, advanced and sophisticated way of cooking that would suit the Filipino palate. Thus, VASK Tapas Room was born.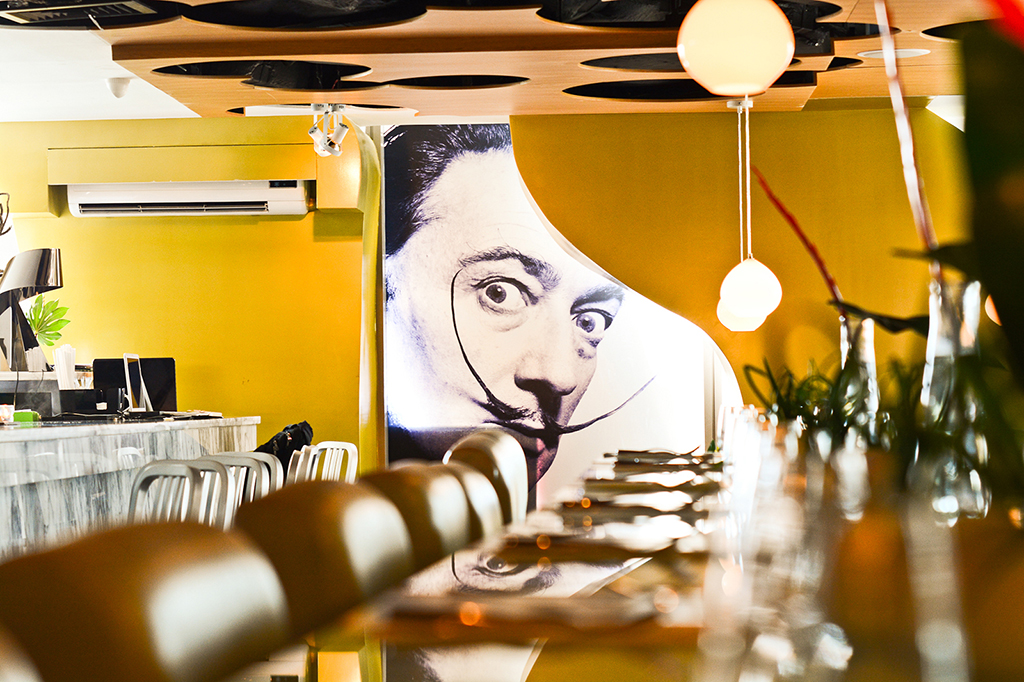 Visiting VASK is both a culinary art experience and a feast to delight one's senses.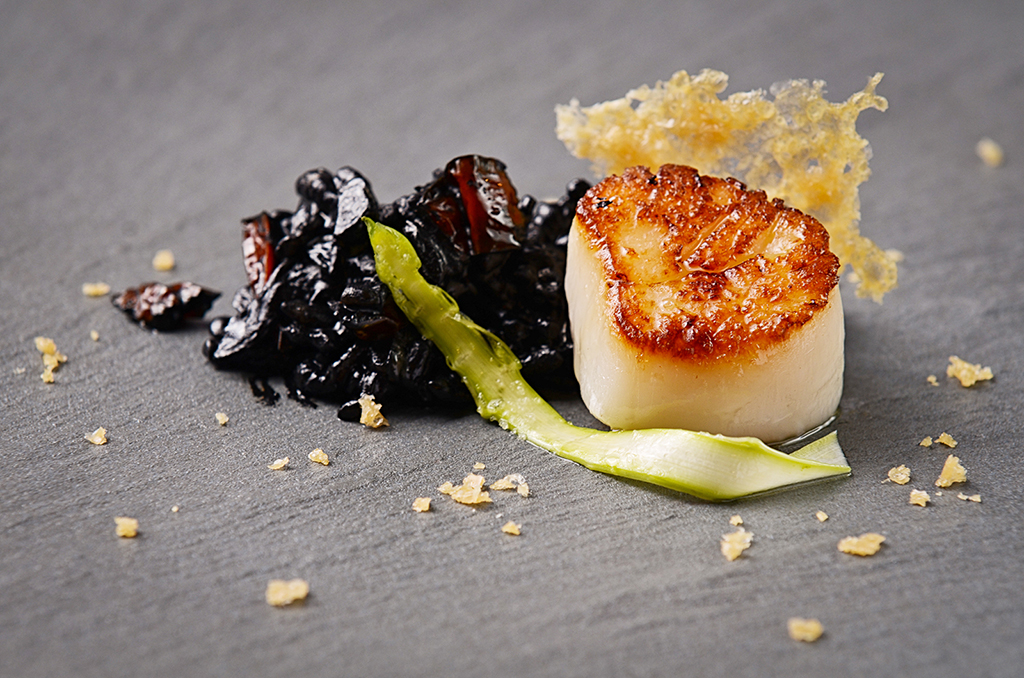 SCALLOPS AND BLACK INK RISOTTO (Php 650)/IMAGE VASK Tapas Room
The art exposition is something that people will definitely notice in VASK. The art pieces are essentially hand-picked by Architect and artist Carlo Calma. Every 2 to 3 months, the art pieces in VASK are changed. They also like to showcase new pieces once in a while.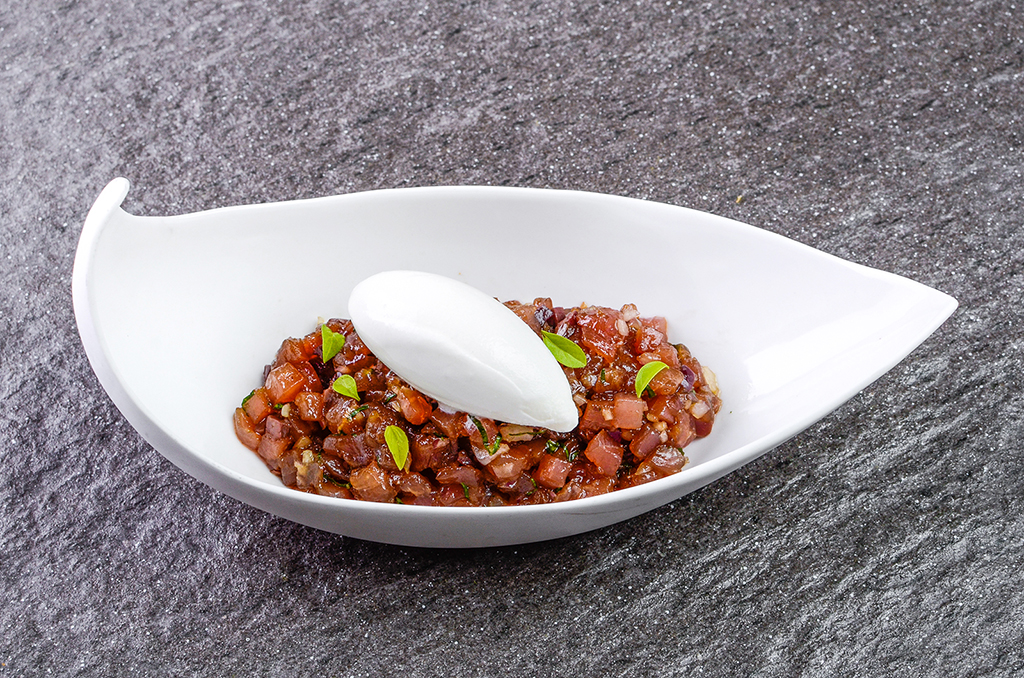 TUNA TARTARE/IMAGE VASK Tapas Room
On the other hand, the restaurant is infused with modern gastronomy that introduces its visitors to a new approach of cooking. It is divided into four rooms, each having its own concept and menu: Dining Room (casual tapas), Deck (outdoor lounge), The Degustation Art Gallery (fine dining) and The Curve (indoor lounge).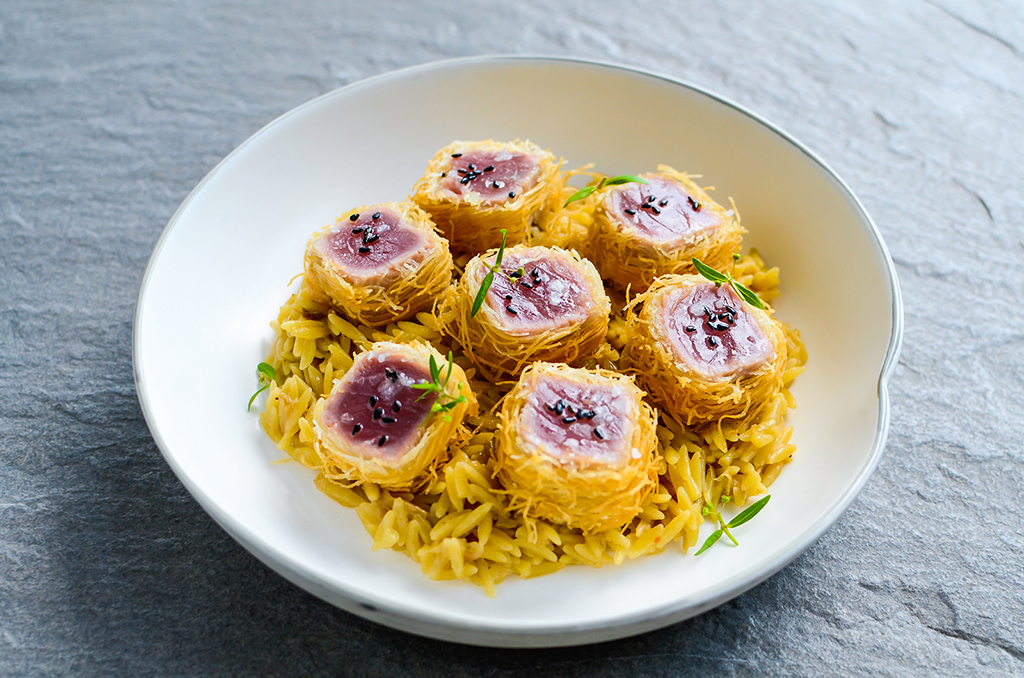 TUNA FOIE GRAS/IMAGE VASK Tapas Room
Philippine Primer suggests you dine at the Degustation Art Gallery. Here, the 14 course degustation menu, that people from all over the metro have been raving about, is offered. With its array of modern and traditional cuisines, the 14 course meal will let you have a full taste of Chef Chele's cooking.
Because of the developing penchants of many Filipinos, the culinary scene in Manila is very stiff and competitive. People are now always looking for something new and unique. VASK introduced a fresh new wave of world class dining in Manila. And a restaurant of this kind has changed the way most people appreciate gastronomic goodness.
---
*Last updated: May 26, 2017
General Information
11th Avenue corner 39th Street, Bonifacio Global City, Taguig
02 217 6563 / 0915 507 7047 /0917 806 5292
11:30 am – 2:30 pm with dinner sitting at 6:00 pm and 8:30 pm