Tipsy Pig Gastropub in BGC: A Celebration of Pub Grub
Whenever there's a celebration in the Philippines, there's bound to be food and drink involved. Filipinos, in particular, love their pulutan or pub grub.
Tipsy Pig Gastropub at BGC is, pardon the pun, a great place to pig out whenever there's a cause for celebration. Apart from your usual beers and spirits, Tipsy Pig also offers signature cocktails and brews.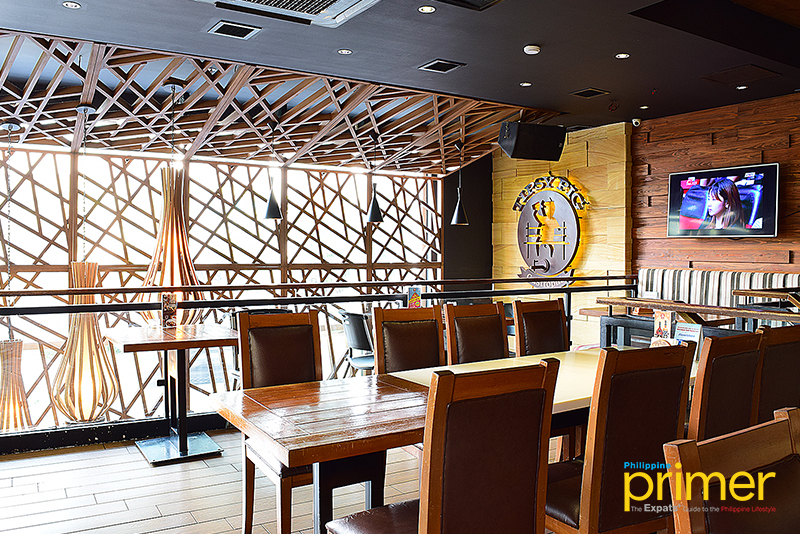 Tipsy Pig has two floors. There are more tables upstairs.
The real star is the food though. Want a meal to go with your beer? The RCB (Php 710), is a good choice. You can't go wrong with a perfectly good chicken inasal, especially when the meat is so tender and the skin is crispy. The big surprise is when you cut the chicken open. The bird is stuffed with rice that's also coated with inasal sauce. Cooking rice isn't always easy but theirs is soft and fluffy, just the way it should be.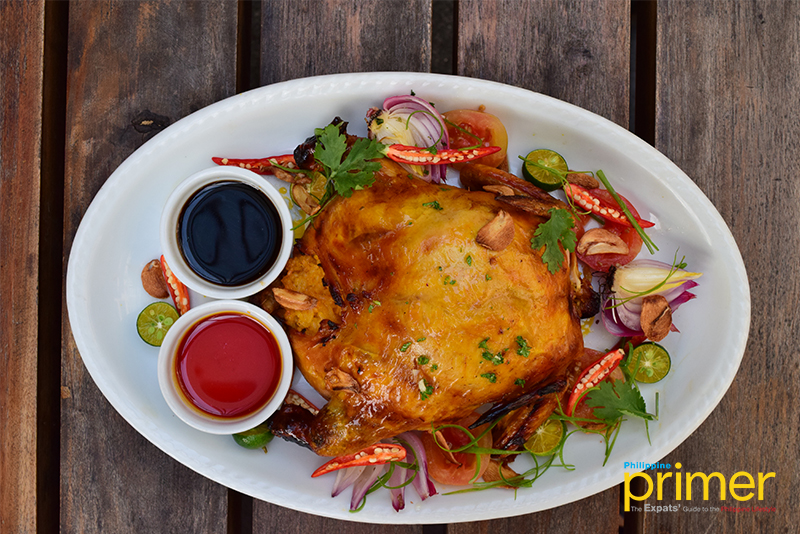 Not your typical inasal. RCB (Php 710)
Salted egg has risen to popularity a few years back so it only makes sense for restaurants to ride on its fame. That's where Tipsy Pig's Crispy River Prawn with Salted Egg Butter (Php 480) comes in. The succulent prawns are deep-fried and tossed in salted egg butter. If you haven't read the menu, it might be hard to pinpoint the exact taste at first. The coating is silky and will remind you of parmesan cheese. Bombarding you further with salted egg goodness is salted egg salad on the side.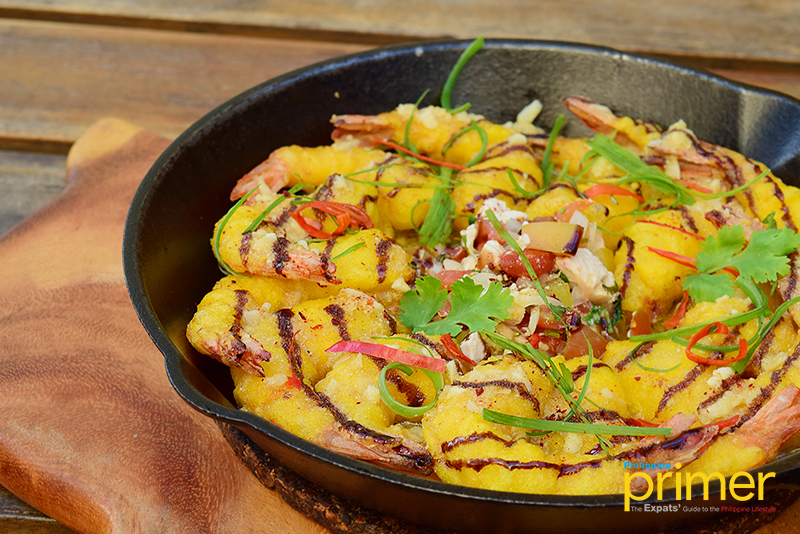 Crispy River Prawn with Salted Egg Butter (Php 480)
Lastly, no celebration is complete without the ultimate beer match: crispy pata! The Tipsy Boneless Crispy Pata (Php 890) sets the bar pretty high. The skin is salty and crispy with a thin layer of melt-in-your-mouth fat. Crispy garlic chips and chives are liberally sprinkled to give it a mild kick. On the side are two kinds of dipping sauce: Asian soy garlic and a homemade dipping sauce. The former is salty with a bit of tang while the latter is on the sweeter side.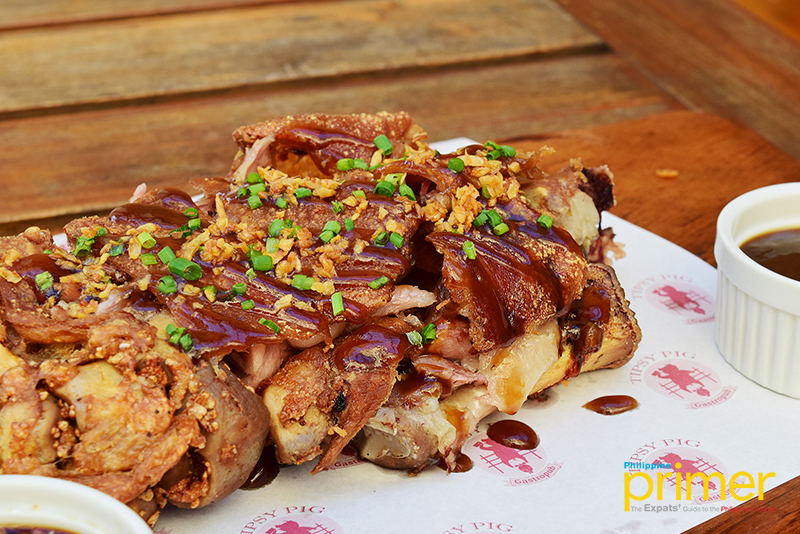 Tipsy Boneless Crispy Pata (Php 890)
If you've no cause for a celebration, don't fret because you don't need one. Dining at Tipsy Pig Gastropub is a celebration in itself!
---
This also appears on Philippine Primer Japanese magazine November 2018 issue.

Forbestown Rd, Parklane, Taguig

11:00 a.m. to 3:00 a.m. (Daily)