The home of the Homewrecker: Moe's Southwest Grill
Just when you think you've had your fair share of good old American food, here comes another player: Moe's Southwest Grill in Bonifacio Global City.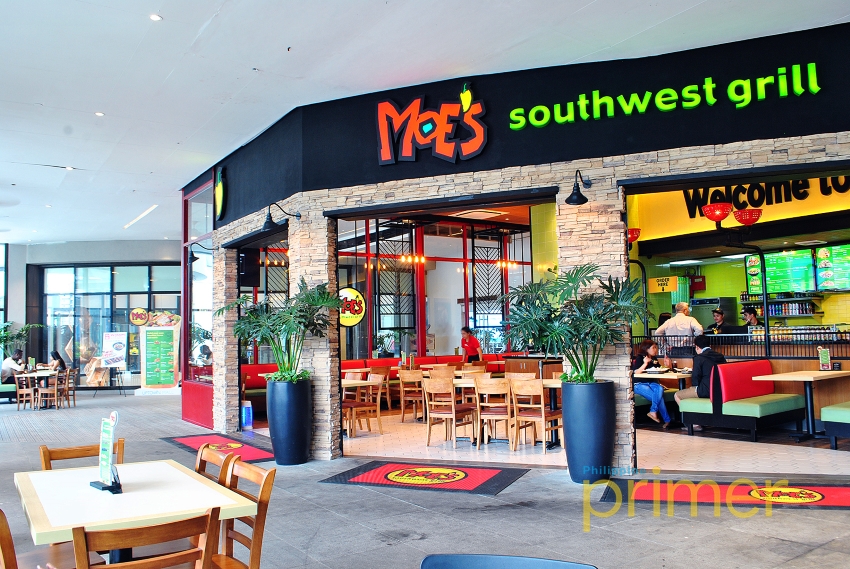 WELCOME TO MOES! You'll hear this every single time you walk through their doors… and love every second of it.
Moe's Southwest Grill opened its doors in Atlanta, Georgia way back in December 2000. Since then, they've made a name for themselves with fresh, made-to-order Southwest food as well as a casual dining experience you won't get anywhere else. Just don't be too surprised when they scream "Welcome to Moe's! ®" (Yes, it has a copyright.)
It's more than a rallying cry, though. It really embodies what Moe's is all about: good food and a great place where everyone is welcome. They serve classic Tex-Mex cuisine: burritos, quesadillas, tacos, stacks, and nachos.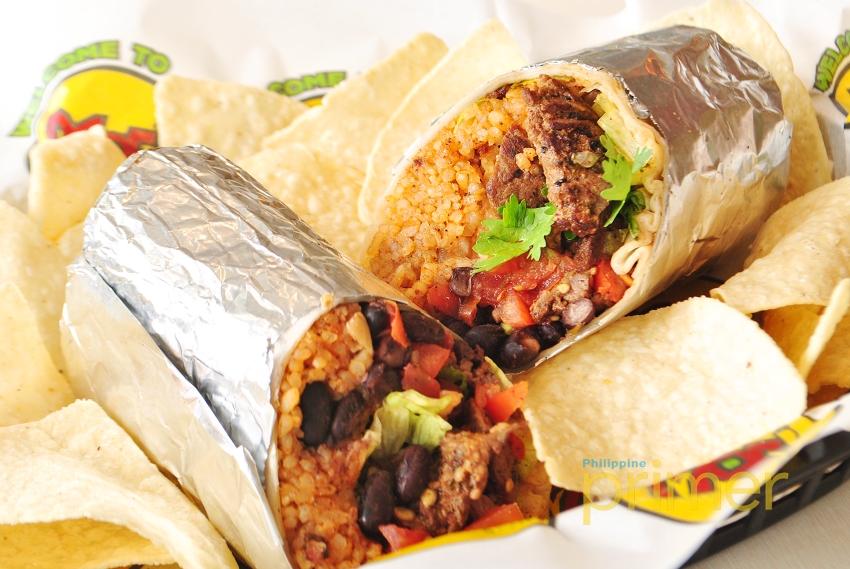 WORLD-FAMOUS BURRITOS. They're now within your reach.
Moe's caters to everyone with their burritos. Whether you're a carnivore or a vegan, you'll have a place at Moe's thanks to their 5 offerings: Chicken, pork, ground beef (all three at P245 for a regular and P195 for a junior), vegetarian (P195 for regular and P175 for junior), and the star of the show, the almighty Homewrecker (P295 for regular, P255 for junior).
The Homewrecker is their world-famous steak burrito which uses Australian grass-fed sirloin and rib-eye steak.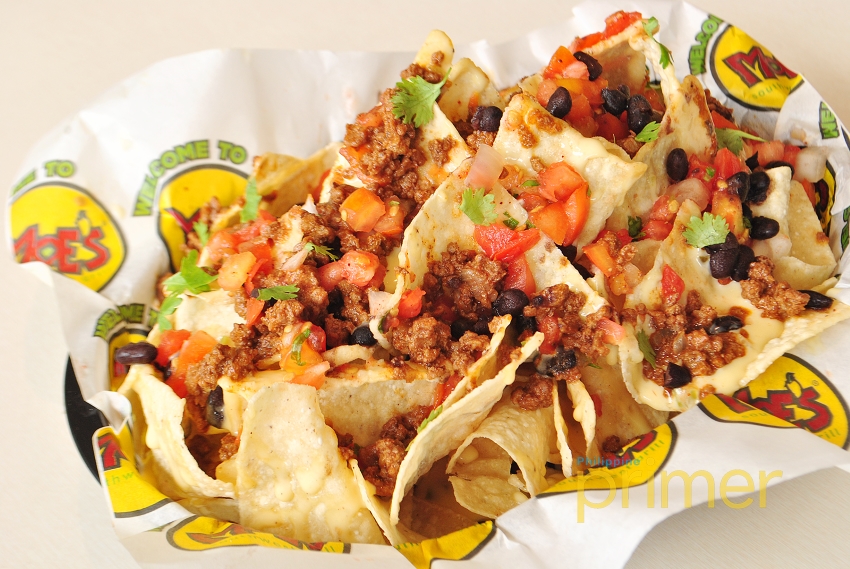 NOT A BURRITO PERSON? That's sad… but it's okay. They also have nachos that are oozing with queso sauce.
If you're not into burritos, you can always go for a nacho. Luckily, the same options for burritos are available for these crunchy mounds of corn tortillas: chicken, pork, and ground beef (P245), vegetarian (P225), and steak (P325).
Got kids? Make sure to look for their kids menu for everything that Moe's has to offer, kiddie-sized. Oh, and did we mention you can build your own burrito, quesadilla, taco, or nacho?
You can find Moe's Southwest Grill at the fourth floor of Uptown Place Mall, 36th St. cor. 9th Ave., Bonifacio Global City, Taguig City. They're open from 11:00 am to 11:00 pm every Monday – Thursday and Sunday. They close up shop at 12:00 am on Fridays and Saturdays. For reservations, you can call 02-836-7141.
To know more about Moe's, visit moesph.com. Follow them on social media for the latest updates: Moe's Philippines on Facebook and @moesphilippines on Instagram.
Moe's Southwest Grill 4/F, Uptown Place Mall, 36th St. cor. 9th Ave., Bonifacio Global City, Taguig City
02-836-7141
11:00 am – 11:00 pm, Sunday, Monday – Thursday | 11:00 am – 12:00 am Friday and Saturday