The Grand Kitchen in Grand Hyatt Manila: A Burst of International Flavors to Suit Your Fine Tastes
The Grand Kitchen in Grand Hyatt Manila: A Burst of International Flavors to Suit Your Fine Tastes
Seeking to be your haven of piping hot choice dishes to satisfy your palates, The Grand Kitchen is your all-day dining restaurant with a buffet a la minute served and prepared right in front you. It's located at the Level 2 of Grand Hyatt Manila.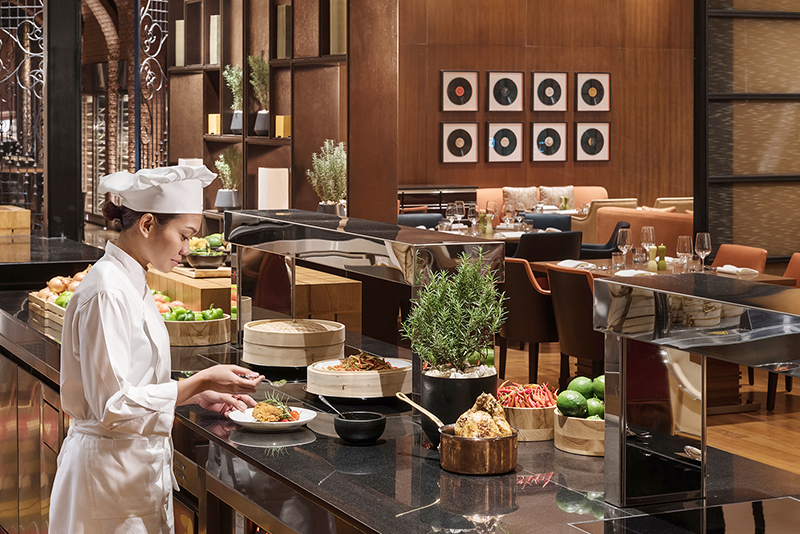 The Grand Kitchen treats your every sense to great food and fine dining.
This fine-dining restaurant serves a burst of international flavors with intricate cuisines from China, Japan, and Korea, to Italy's very own pizza, pasta, and risotto in an open kitchen, which treats its guests with a first-hand interaction with Grand Hyatt's seasoned chefs.
From your fruit juices freshly squeezed in the morning to your Hainanese Chicken prepared for lunch, from your steaks grilled to suit your liking to the Tempura fried to a crisp, The Grand Kitchen makes sure to put out the freshest and the best dishes to suit your appetite.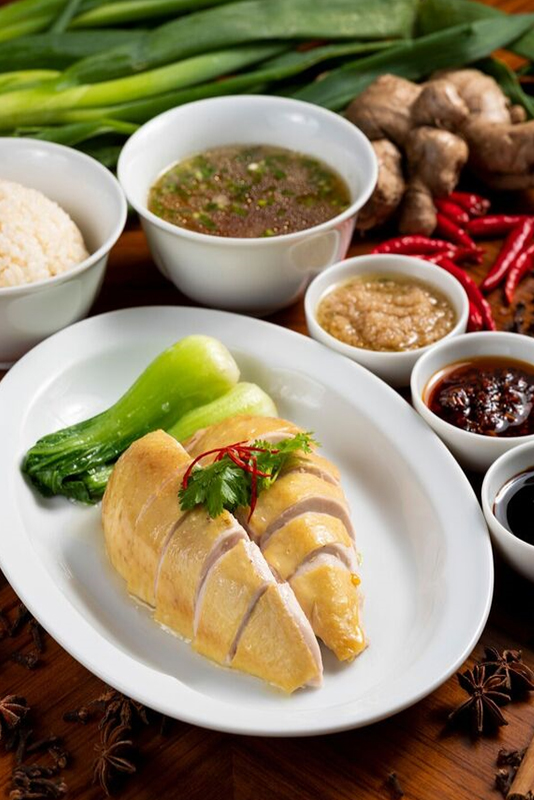 Hainanese Chicken Rice
Don't forget to save some room for dessert as The Grand Kitchen serves up Warm Chocolate Fondant for the sweet-toothed.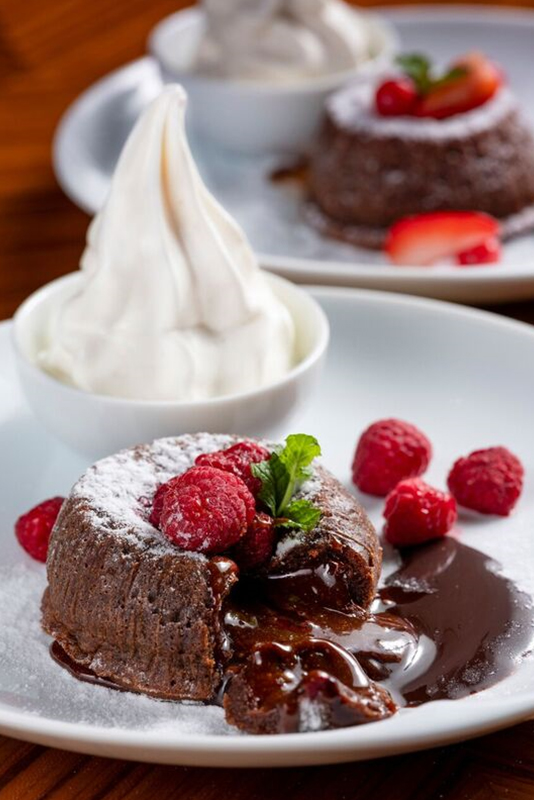 Warm Chocolate Fondant

Overall, The Grand Kitchen buffet for two for lunch and dinner, inclusive of drinks, appetizer, main course, and dessert is priced at around Php 1,905.54 NETT.
With Irish Chef Mark Hagan at the helm of Grand Hyatt's multicultural restaurants and his flair for European cuisine from his experiences in Ireland, Dublin, and London, to the vast knowledge he had acquired under the wing of a Japanese sushi chef in Grand Hyatt Dubai, surely The Grand Kitchen is equipped not only with an array of top quality equipment but also with the finest chefs there can be.
So, ask for more spice, treat yourself with a medium rare steak, and enjoy an overall treat with your family at The Grand Kitchen, welcoming you from 6:30 a.m. to 10:30 a.m. for breakfast, 12 p.m. to 2:30 p.m. for lunch, and 6 p.m. to 10 p.m. for dinner.
---
This first appeared in Philippine Primer Japanese Magazine's January 2019 issue.
Images courtesy of Grand Hyatt Manila

Grand Hyatt Manila, 8th Avenue, cor. 35th St, Taguig City

Breakfast - 6:30 a.m. to 10:30 a.m., Lunch - 12 p.m. to 2:30 p.m., Dinner - 6 p.m. to 10 p.m., Brunch at 8th Ave. - 12 p.m. to 2:30 p.m. (Sun.)