The Bowery in BGC: The Big Apple in Taguig
There are days when people are motivated to live a healthy lifestyle by exercising and eating clean, but there are days when only good old comfort food will do. For cheat days like that, The Bowery at Burgos Circle got you covered.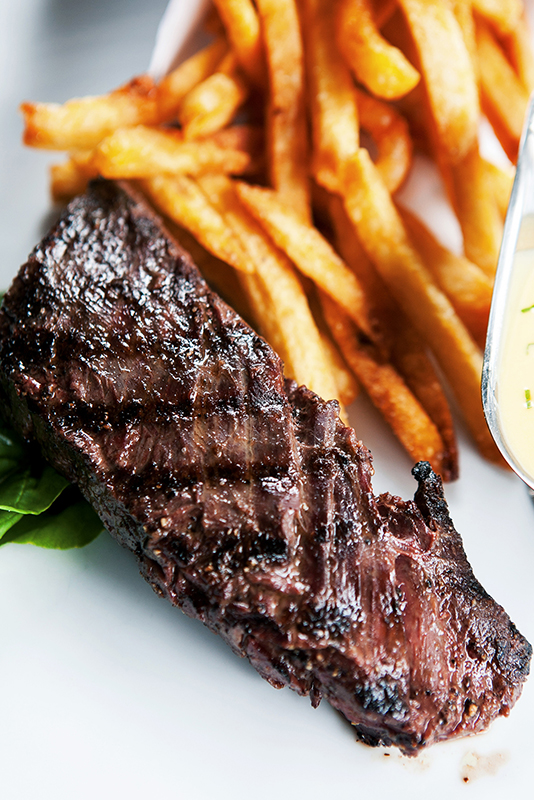 The Bowery Bar Steak (Php790)/IMAGE The Bowery
Located just across the street from The Mind Museum, this restaurant is all about serving some of New York City's most beloved comfort foods to the Philippines.
One of their must-tries is the Classic Mac and Cheese (Php 360). Probably the king of all comfort foods, this rich, sinful dish is packed with carbs, cream, and three kinds of cheese (yellow cheddar, gruyere, and gouda).
The mac and cheese is a bit heavy on the stomach, giving off a salty taste that will melt in your mouth. The cheddar and gouda give the meal some sharpness, while the gruyere gives it a slightly nutty flavor.
Classic Mac and Cheese (Php 360)/IMAGE The Bowery
Steak eaters know that the hanger cut is not always the best, but give The Bowery Bar Steak (Php 790) a chance. The meat is seasoned and cooked perfectly, ensuring a tender, beefy taste. The mashed potatoes are creamy with a hint of sweetness coming from the caramelized onions.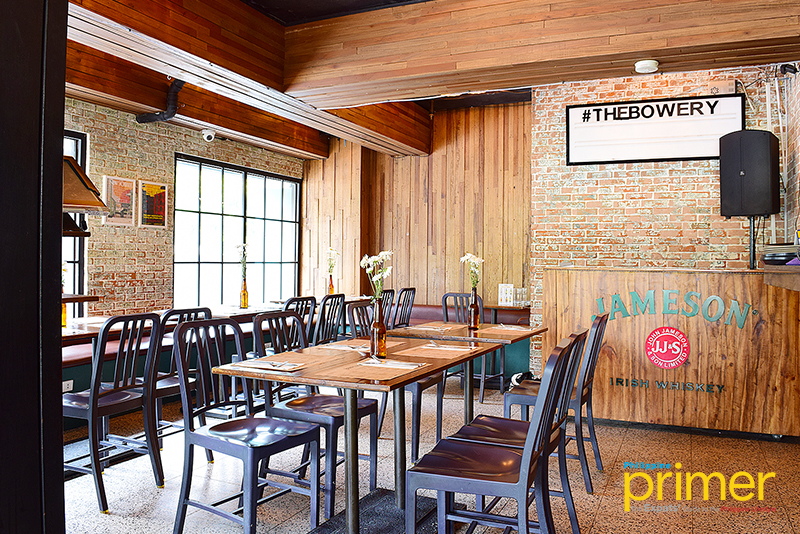 They've got live music in the evening
Just because they serve heavy, comfort food doesn't mean you can't have some salad. If you're tired of the regular Caesar Salad, then you might want to try the Chicken Paillard Steak (Php 310). The chicken breast has been pounded thinly so it's not tough. The arugula is a bit spicy, giving the salad a nice bite, while the balsamic reduction is sour and just slightly sweet.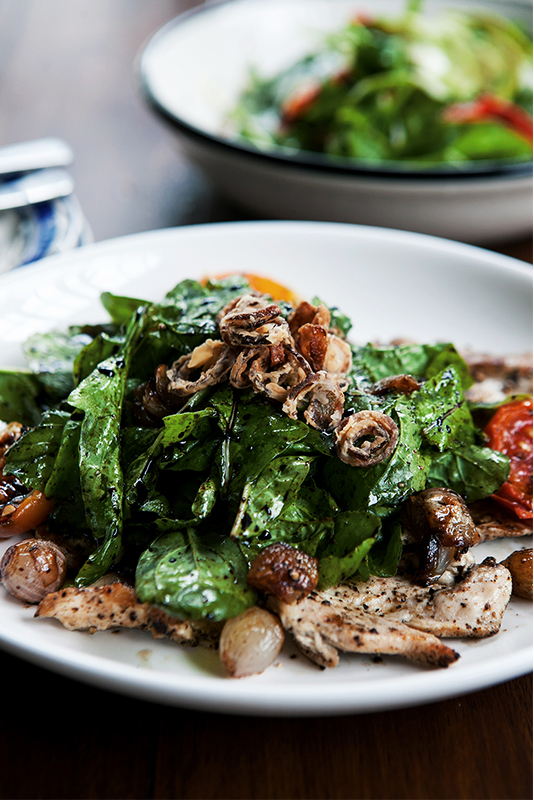 Chicken Paillard Steak (Php 310)
Further, The Bowery has a nice selection of drinks and signature cocktails, so it's a good place to unwind after work or have a night out with your friends.
Apart from comfort food, The Bowery is also on a mission to make brunch a staple in Manila. Drop by the restaurant on weekends and holidays where they have a special brunch menu from 10 a.m. to 4 p.m.
If you're looking for good comfort food, The Bowery should be your stop.
---
This also appears on Philippine Primer Japanese magazine November 2018 issue
Store Information
G/F Rizal Dr. corner 29th street, Rizal Drive, Taguig
0936-929-6073
5:00 p.m. to 2:00 a.m. (Mon); 5:00 p.m. to 5:30 a.m. (Tues to Thurs); 5:00 p.m. to 24 hrs (Fri); 24 hrs (Sat), 24hrs-5:30 a.m. (Sun)