Tartufo Ristorante in BGC is the Newest Go-to Spot for a Fantastic Italian Feast
Calling all food lovers and Italian cuisine enthusiasts! Tartufo Ristorante in BGC, Taguig is the newest go-to spot to bond with your friends or loved ones over a fantastic Italian feast. From hearty pastas and wood-fired pizzas to healthy insalate and succulent meat dishes, Tartufo Ristorante offers a tantalizing menu that will satisfy every craving. Share laughter, stories, and the joy of exploring new flavors as you savor each delectable bite. Mangia bene e vivi felice (Eat well and live happily)!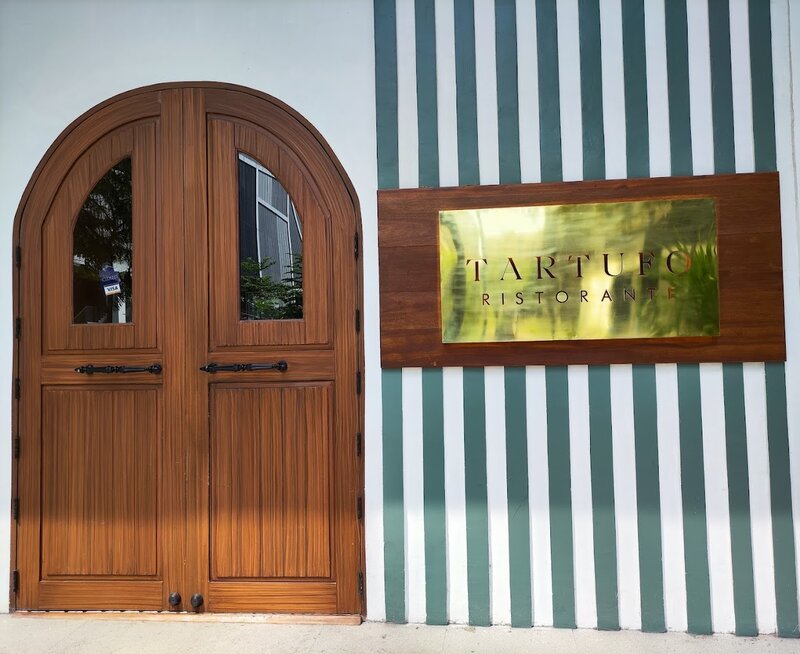 IMAGE from Kiel Gonzales
The ambiance of Tartufo Ristorante is equally captivating. With stylish decor, cozy seating, and a lively atmosphere, it's the perfect place to unwind after a long day or celebrate a special occasion with friends and loved ones.
Now on to the food…
Prepare your taste buds for an explosion of flavors as Tartufo showcases an exquisite menu inspired by the rich traditions of Italian cuisine. From classic pasta dishes like linguine to mouthwatering risottos bursting with fragrant herbs and perfectly cooked seafood, every bite is a journey to gastronomic paradise.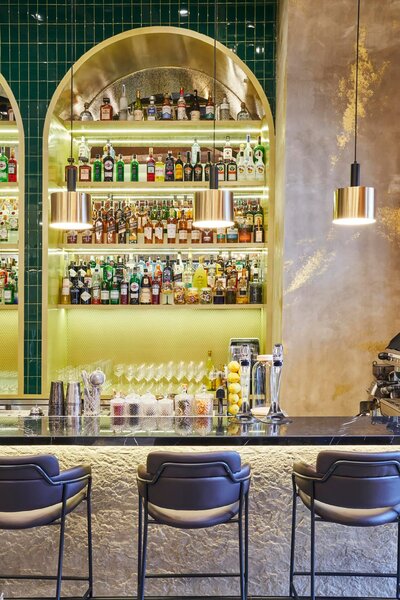 IMAGE from Tartufo Ristorante Facebook page
Start off your meal by having a flavor-filled trip to Naples with Tartufo's Napoletana (Php 590), the ultimate slice of happiness! Imagine sinking your teeth into a thin, chewy crust topped with vibrant tomato sauce, creamy mozzarella cheese, and a generous sprinkle of fresh basil. Each bite is a delightful explosion of flavors, with the perfect balance of tanginess, richness, and herbal freshness that will transport you to the sun-soaked streets of Italy.
Napoletana / IMAGE from Tartufo Ristorante Facebook page
Get ready to fall in love with the rich and succulent delight that is Ossobuco (Php 1350)! This Italian classic will tantalize your taste buds and leave you craving for more. Tartufo's sumptious take on this Italian classic is made from tender beef shank slowly braised to perfection in a flavorful broth, creating melt-in-your-mouth meat that effortlessly falls off the bone. The dish is elevated with a combination of herbs and spices that adds a burst of savoriness.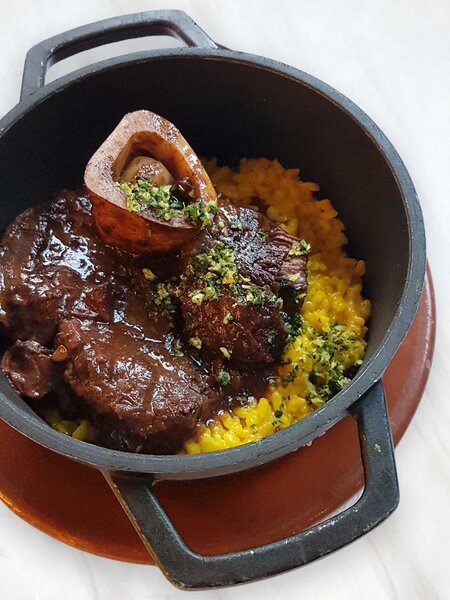 Ossobuco / IMAGE from Tartufo Ristorante Facebook page
End your meal by indulging in a little piece of sweet Italian heaven with Cannoli (Php 360)! These delightful treats are a symphony of flavors and textures that will have you dancing with delight. Imagine a crisp and flaky shell filled with creamy, velvety ricotta and mascarpone. Each bite is a blissful explosion of contrasting sensations, with the satisfying crunch of the shell giving way to the luscious and indulgent filling.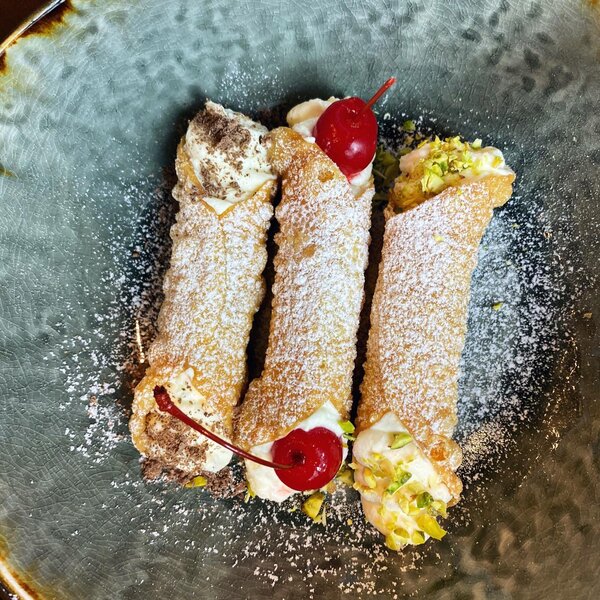 Cannoli / IMAGE from Tartufo Ristorante Facebook page
And let's not forget about their delectable selection of winesm spirits, and beer! Whether you're a wine connoisseur or simply appreciate a good glass of vino, Tartufo Ristorante's extensive wine list will impress even the most discerning palates. Sip, savor, and elevate your dining experience to new heights.
With their warm hospitality and delightful culinary creations, Tartufo Ristorante in BGC, Taguig creates an atmosphere that fosters connection and creates unforgettable memories. So, bring your appetite, embrace the Italian spirit, and get ready to bond over mouthwatering Italian cuisine that will leave you wanting to come back for more.
GENERAL INFORMATION
Address: G/F, One Maridien 9th Avenue, corner 27th Street, Taguig
Contact Number: 0917-658-8844
Business Hours: 11 a.m. – 12 mn (Sun-Thu) / 11 a.m. – 1 a.m. (Fri-Sat)
Facebook: tartuforistorante
Instagram: tartuforistorante
Store Information
Ground Floor, Greenbelt 5, Ayala Center, Makati
0917-118-8919
Restaurant Menu
You can scroll the image left and right.