Sugar Factory in BGC
Update: Sugar Factory has permanently closed last June 23, 2018
With the head office in Las Vegas and recently conquering Manila, Sugar Factory has been "celebritized" in different cities all over the world because of its celebrity-endorsed sweets like the sparkly Couture Pops which have become a so-called designer accessory.
Couture Pops (prices start at Php 900)
Their Couture Pops are world-class lollipops with stylish handles named after and endorsed by American celebrities like sisters Kylie and Kendall Jenner and pop princess Britney Spears. Just like an accessory, you can even mix and match the handles and lollipop flavors to suit and reflect your own style.
The first Manila branch of Sugar Factory is located in Shangri-La at the Fort.
While Sugar Factory is often thought of as a place for children, it is, in fact, a brasserie offering alcoholic drinks and more for adults to enjoy. They mainly serve American dishes in big, appetizing servings like pizzas and burgers.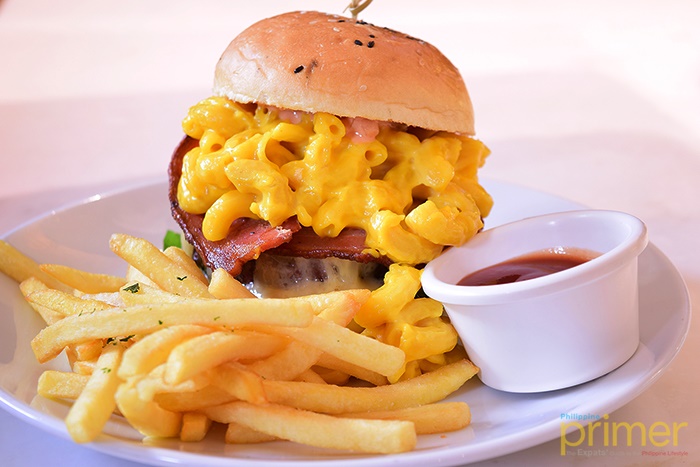 The Big Cheesy Burger (Php 615)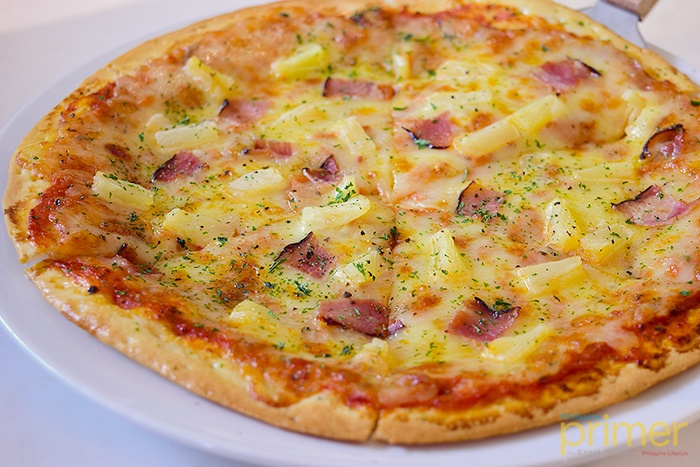 Hawaiian Pizza (Php 325)
Their colorful and flashy drinks like the Bacon Cheeseburger Milkshake present an unusual combination of bacon, burger, and dessert in one mug. The glass is coated with chocolate and decorated with M&M's, pretzels, marshmallows, bacon strips, and then topped with a cute little cheeseburger, which kids will surely enjoy.
Many of the drinks can be equally enjoyed by both adults and children with options of alcoholic or non-alcoholic. For instance, the Ocean Blue, which is served in an oozing big goblet with swimming gummy sharks, can be served with or without alcohol.
Bacon Cheeseburger Milkshake (Php 795) and Ocean Blue (Php 400 – non-alcoholic, Php 900 – alcoholic)
Sugar Factory conquered Manila in 2016, opening their first store at Shangri-La at the Fort in BGC. Since then, this plush bar and restaurant has been attracting both kids and kids at heart who want to have a fancy, colorful, and playful dining (or drinking) time in the city.
---
Written by Rizelle "Rei" Leaño
Store Information
1/F Shangri-La at the Fort, 3rd Ave. cor. 30th St., BGC, Taguig City
02-958-5175
11 a.m. - 12 m.n. (Mon. to Fri.), 10 a.m. - 12 m.n. (Sat.), 10 a.m. - 11 p.m. (Sun.)