St. Louis: House of Fine Ice Cream and Desserts in BGC
Born in Australia, inspired by the French, and designed with European style, this ice cream shop will surely make you fall in love all over again with ice cream, pastries, desserts, and coffee. St. Louis House of Fine Ice Cream and Desserts, is a dessert and cafe bar concept located in Bonifacio High Street, Bonifacio Global City.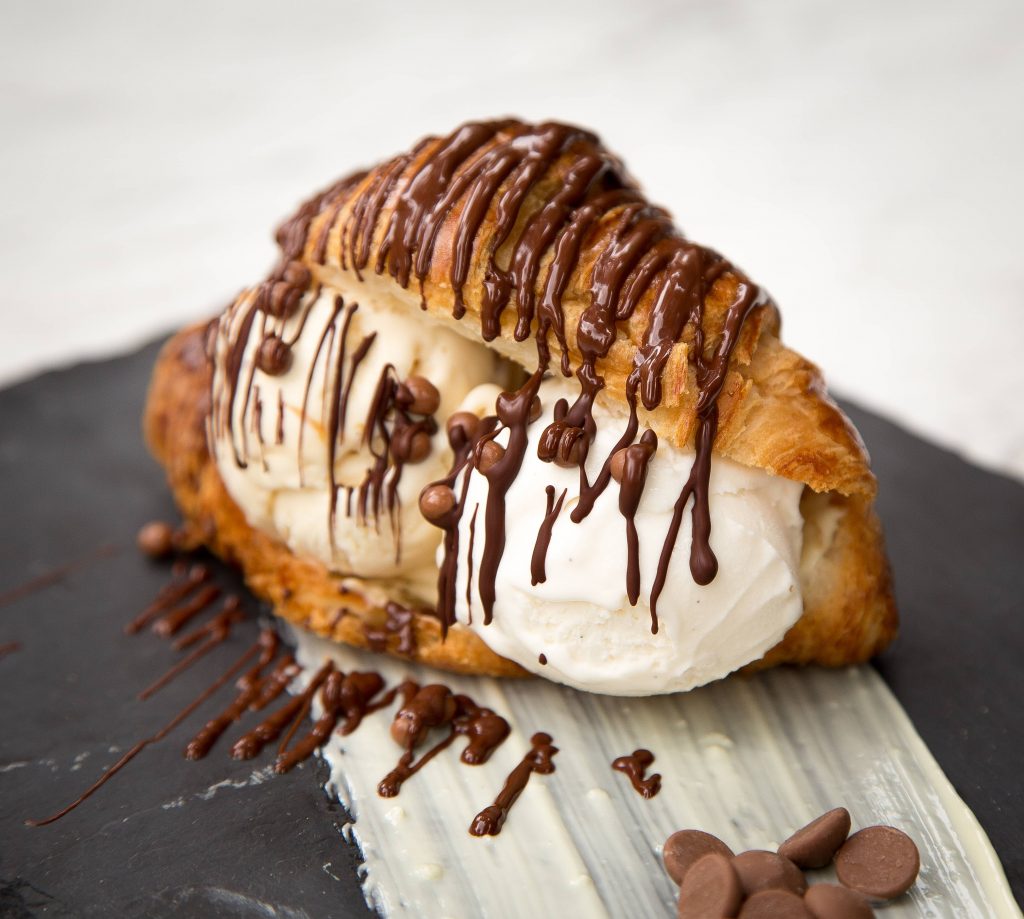 Louis' Ice Cream Croissant Php 380 / IMAGE St. Louis
Serving mouth-watering pastries, coffee, chocolates, desserts, and of course, ice cream, St. Louis took pride in sourcing exceptional ingredients from local produce made lovingly and locally by our farmers. Each selection is freshly made with the use of real pasteurized milk and cream, plus, their sorbets are dairy-free and 100% fat-free.
St. Louis, also a European inspired cafe launched 2012 in Adelaide, South Australia, is encompassing all ends of cafe culture, from breakfast and brunch, through to aperitif and dessert cocktails. St. Louis provides a hearty smattering of food and drink items surely built to entice any guest.
Chia Bowl Php 380 / IMAGE St. Louis
St. Louis is open at 8 a.m. daily so if you want to start your day with a whole lot of energy, you may try their Louis Ice Cream Croissant for Php 380. If you're more of a health buff, you can try their fruity and refreshing Chia Bowls for only Php 380. A combination of strawberries, bananas, blueberries, almonds and chia seeds, this dish is indeed a perfectly healthy breakfast to start your day.
They have also recently launched their savory dishes, a second generation menu of St. Louis in the Philippines, where they don't only serve sweets but also reasonably priced meals served with a signature friendly-casual style of service.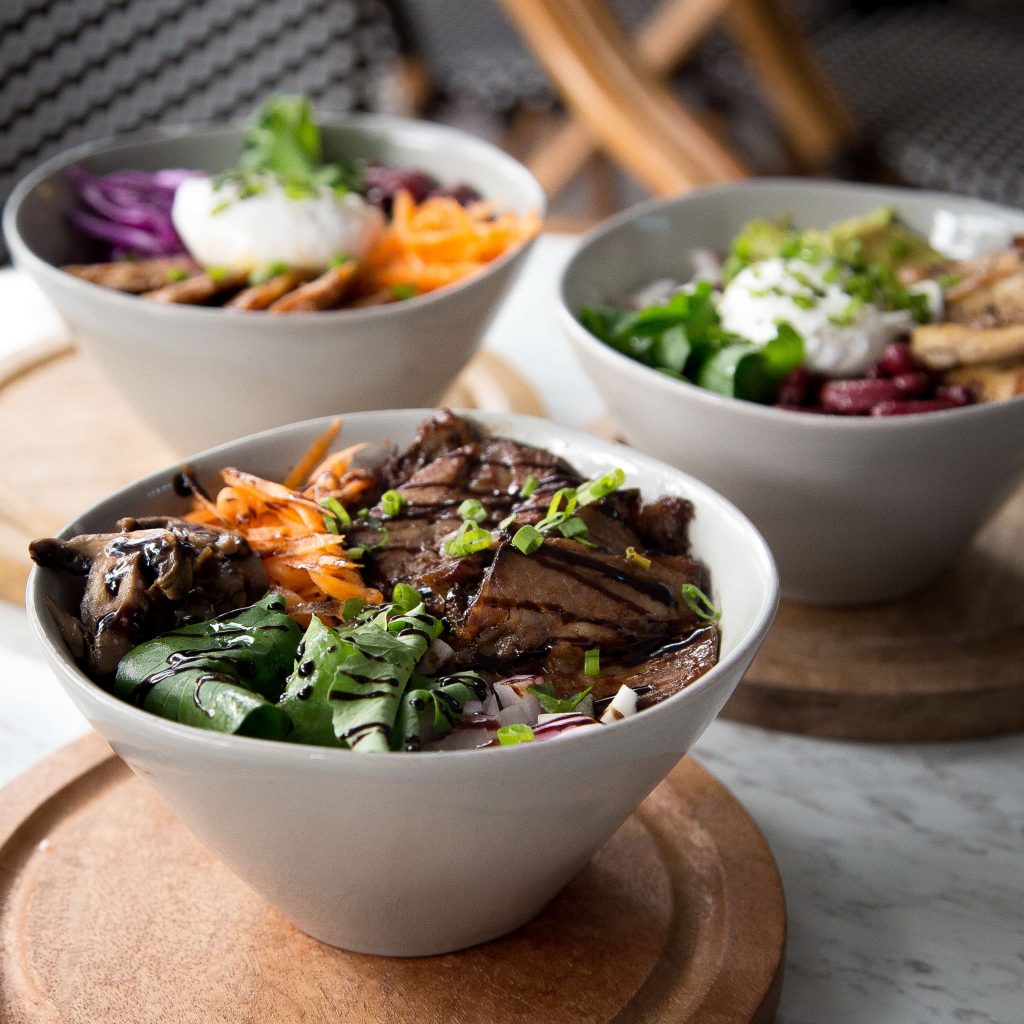 Beef Brisket Grain Bowl Php 400 / IMAGE St. Louis

You can try their Beef Brisket Grain Bowl for only Php 400, a healthy and hearty meal of freshly roasted beef brisket, pork loin, and chicken fillet, partnered with selections of vegetables, on a bed of red or brown rice. 
Get to enjoy your brunch or a late afternoon coffee and ice cream treat here at St. Louis House of Fine Ice Cream and Dessert with its slick designed place, reminiscent of Australia's laid-back lifestyle.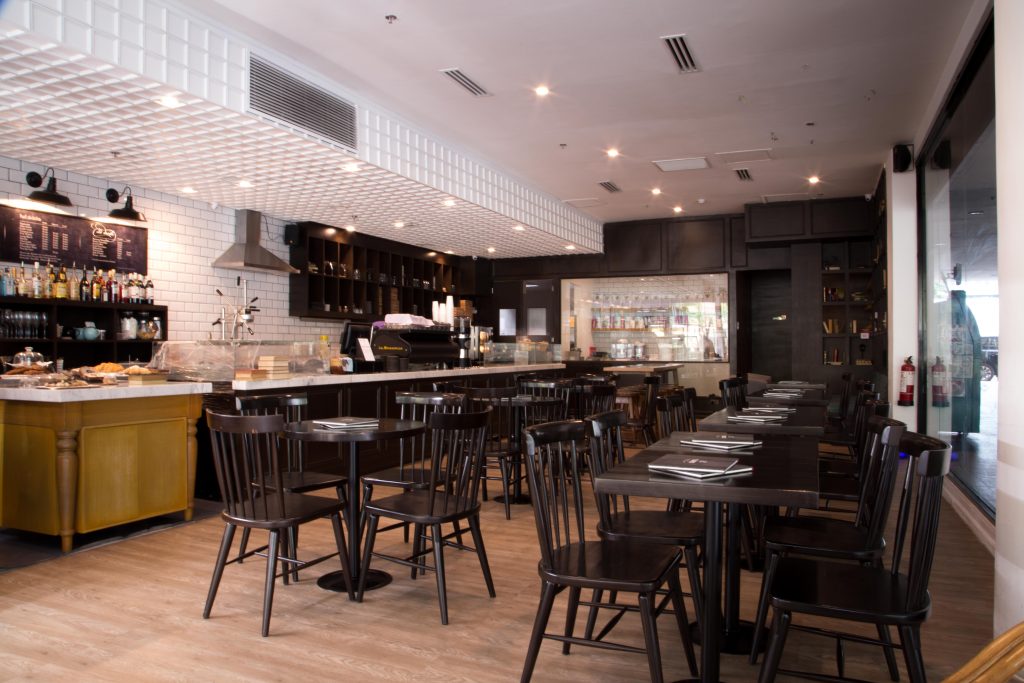 The laid-back interiors of St. Louis House of Fine Ice Cream and Desserts / IMAGE St. Louis
Visit St. Louis House of Fine Ice Cream and Desserts at 104A-C3 BGC High Street Central Lower Ground, Bonifacio Global City, Taguig. They are open at 8 a.m daily. For more information, you can call them at (02) 625-4121 or follow their Facebook page at stlouishighstreet and their website at stlouis.ph.
General Information
104A-C3 BGC High Street Central Lower Ground, Bonifacio Global City, Taguig
(02) 625 4121
8 a.m. to 12:00 a.m