Shiroi Daichi in BGC Brings Authentic Sapporo Ramen to Manila (CLOSED)
It's always nice to savor a bowl of hot ramen when the cold weather hits. Fortunately, Shiroi Daichi, the Home of Hokkaido Sapporo Nishiyama Ramen, officially launched to serve an authentic Sapporo dining experience like no other.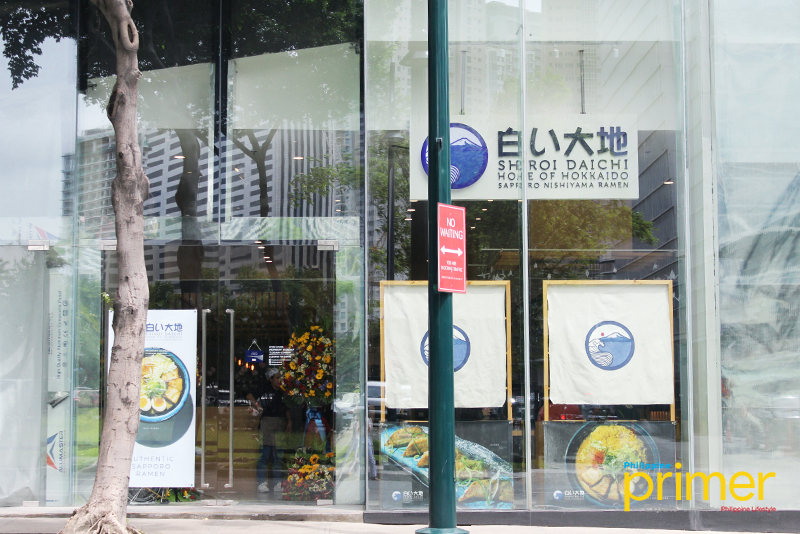 Opened to the public last July 17, Shiroi Daichi might just be your next favorite ramen house situated in the food district of BGC.
This new Japanese restaurant specializes in traditional Sapporo-styled ramen, an idea from Yazaki-Torres Corporation President Feliciano L. Torres. It is made possible by his grandson James Torres, the chief operating officer and executive chef of Shiroi Daichi.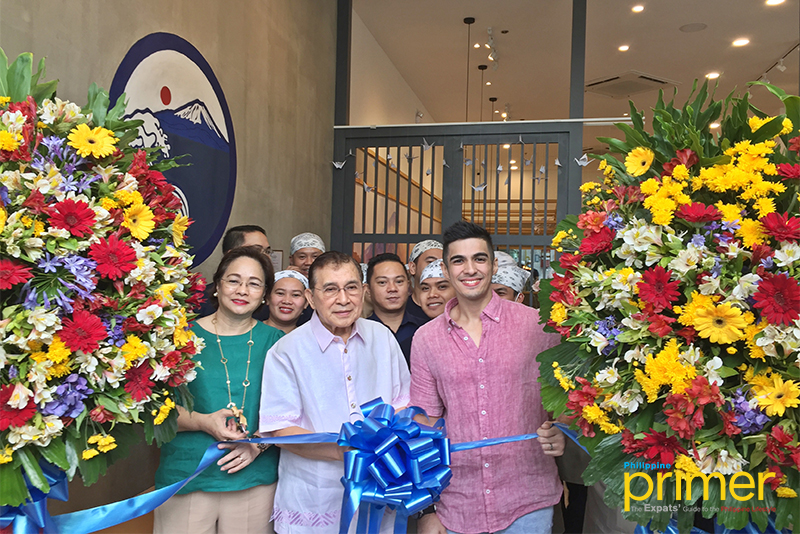 (L-R) Mrs. Nora Torres, Yazaki-Torres Corporation President Mr. Feliciano L. Torres, and Chief Operating Officer and Executive Chef of Shiroi Daichi Mr. James Torres spearheaded the ribbon-cutting ceremony for Shiroi Daichi launch last July 17
According to Chef James, it all started when his grandfather attended an ASEAN event in Sapporo and met Mr. Takashi Nishiyama, the president of Nishiyama Seimen Co., Ltd. who presented the Vegetable Miso Ramen during the said event. Fascinated with the excellent quality of ramen, Torres decided to bring the recipe here in the Philippines.
In 2016, Chef James, together with his pioneer kitchen staff, traveled to Japan to be trained in authentic cooking, preparing, and serving methods of ramen to maintain the authenticity of the well-known Nihongo quality ramen.
Home of Hokkaido Sapporo Nishiyama Ramen
Setting a border from the usual tonkotsu-based ramen in the country, Shiroi Daichi begs to differ with their lightly-flavored miso-based ramen.
If you love tonkotsu ramen, you'll equally love Shiroi Daichi's traditional Sapporo ramen choices.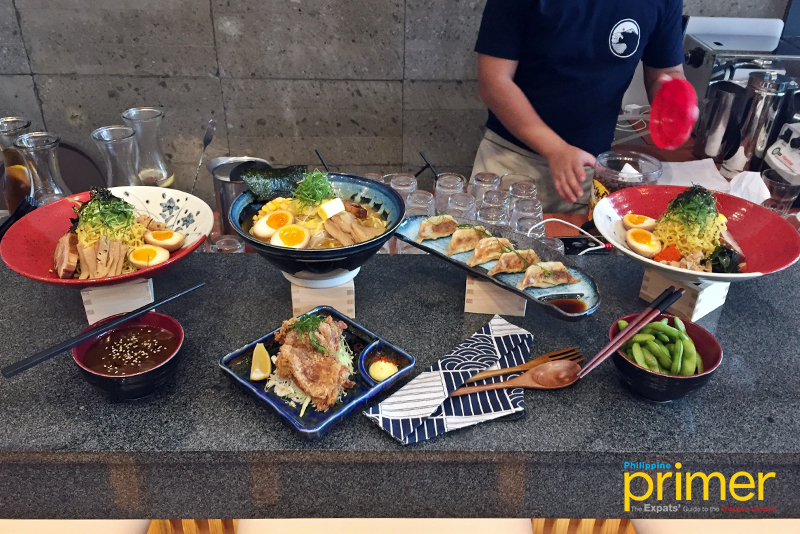 The restaurant offers specialty ramen such as miso, shoyu, and shio, made with authentic Nishiyama noodles, pastes, and oil. These ingredients are all directly sourced from Sapporo, Japan.
Their open kitchen allows you to take a peek on how Sapporo ramen and dry noodles are authentically made
Unique to them is the ability to select one's style of ramen broth. You can choose from traditional meat-based ramen crafted from pork and chicken bones or vegetable-based ramen made with vegetable broth, which is perfect for vegan diners. 
One of their best sellers is Sapporo's traditional ramen, Miso Ramen (Php 450). It is made with curly egg noodles topped with boiled eggs, seasoned pork, nori, and scallions that all in all inherit the rich flavor of umami from its House Miso.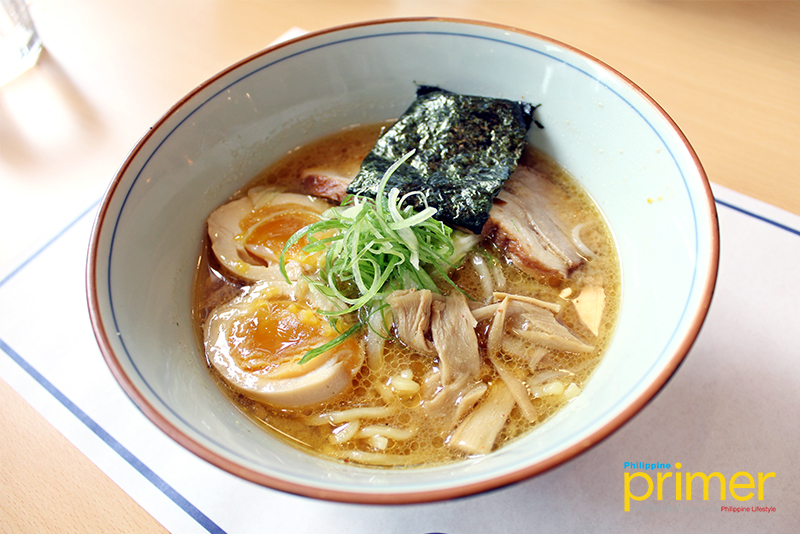 Shiroi Daichi's best-seller Miso Ramen (Php 450)
Their menu features another specialty ramen with a mix of traditional and modern recipes such as their Butter Miso (Php 500) and Sesame Miso Ramen (Php 500).
Aside from the traditional ramen, Shiroi Daichi also offers an assortment of yakisoba, and dry and dipping noodles. Perfect for the hot weather is their Mazemen Dry Noodles (Php 480), made with stir-fried egg noodles with cha sui, soft boiled tamago, wakame, menma, and tobiko or flying fish roe.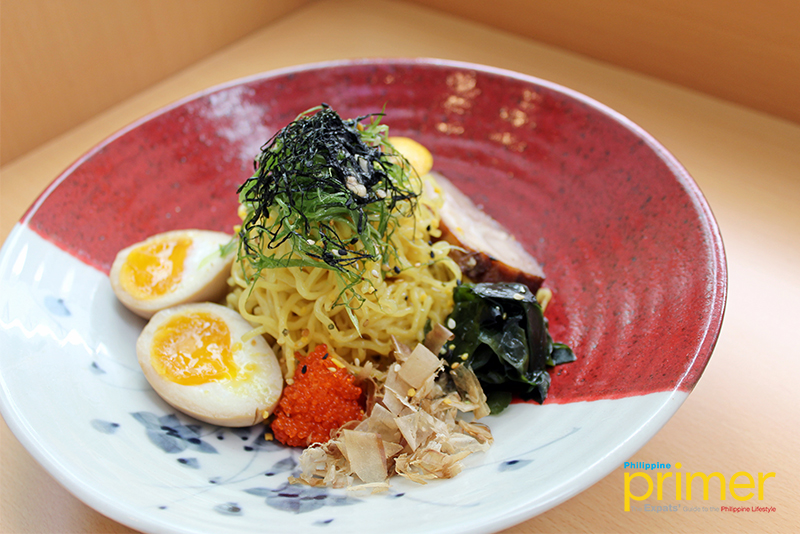 Mazemen Dry Noodles (Php 480)
Meanwhile, the Tsukemen Dipping Noodles (Php 500) are basically chilled noodles served with savory dipping broth in shio, shoyu, and miso choices.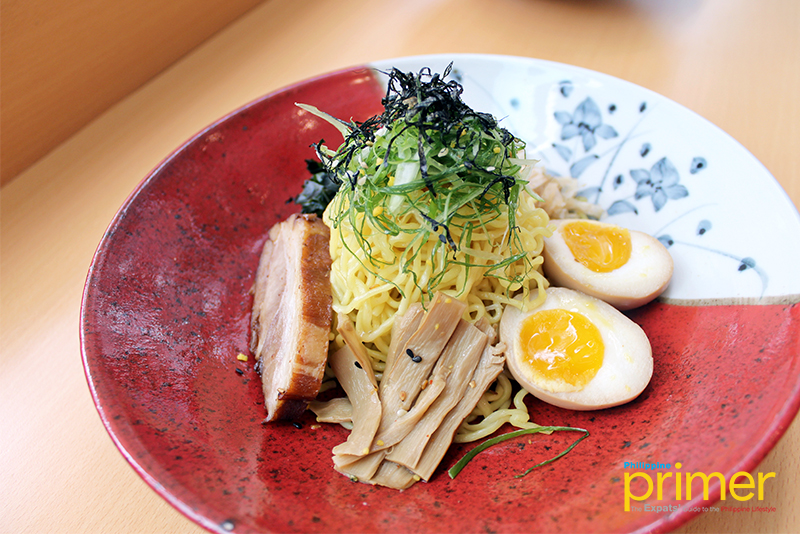 Tsukemen Dipping Noodles (Php 500)
An array of appetizers and side dishes will keep your hungry tummy at bay while waiting for the much-awaited ramen dish.
Start your meal with their Edamame (Php 180), a bowl of young soybeans seasoned with your choice of flavor: sea salt, spicy, and soy garlic.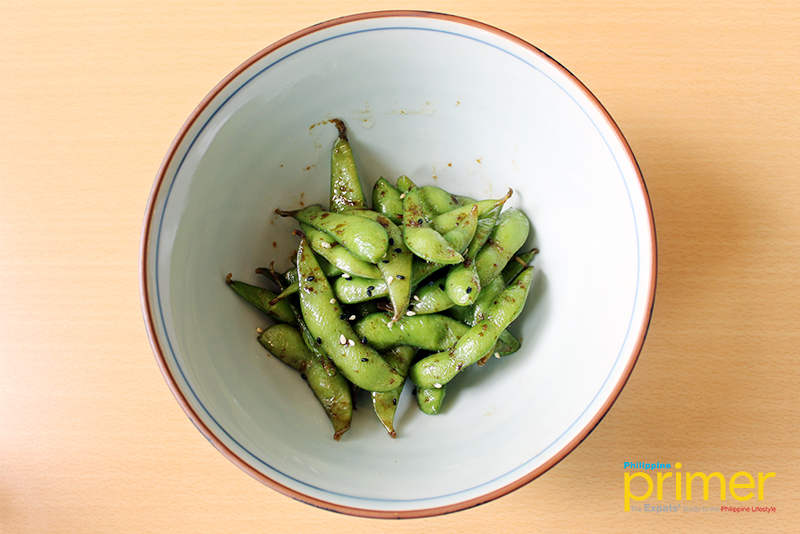 Edamame Soy Garlic (Php 180)
A Japanese meal wouldn't be complete without munching on a plate of pan-seared Japanese pork dumplings or Gyoza (Php 220). Their version of gyoza has a balanced amount of meat and vegetables stuffed inside the wrapper, making it light in the stomach.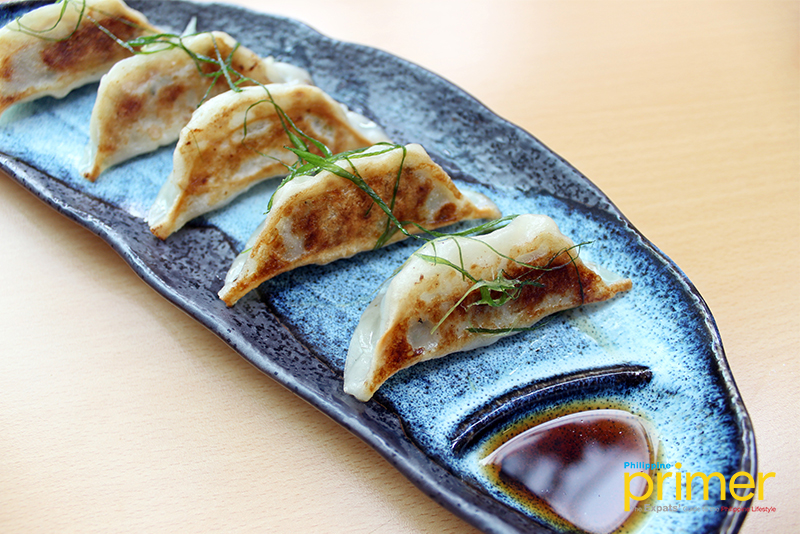 Gyoza (Php 220)
Their menu also has a variety of katsu dishes and kushiyaki or Japanese grilled skewers seasoned with sea salt—one of which is their tender Wagyu Beef Cubes (Php 140, 1 stick; Php 500, 4 sticks).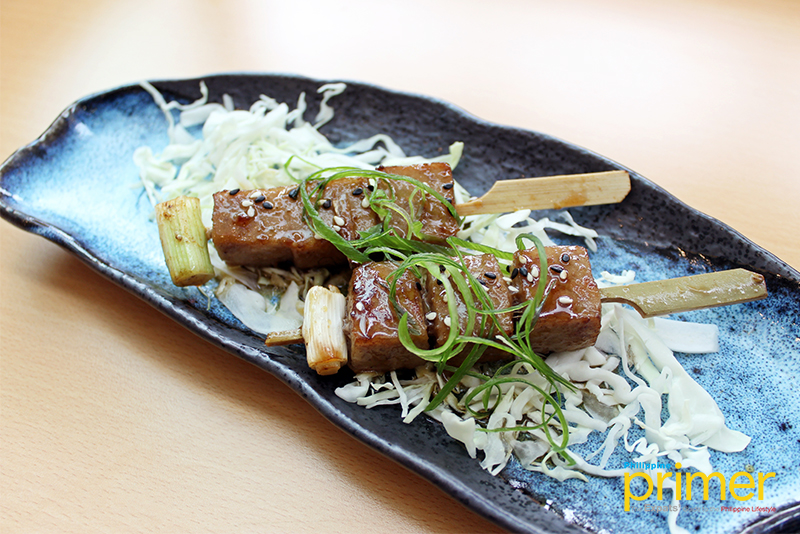 Wagyu Beef Cubes (Php 140, 1 stick; Php 500, 4 sticks)
For rice lovers, you can have a bowl of Japanese fragrant rice together with their Chicken Karaage (Php 220). These fried chicken thighs are coated with Japanese karaage powder, making it crispy on the outside and juicy on the inside.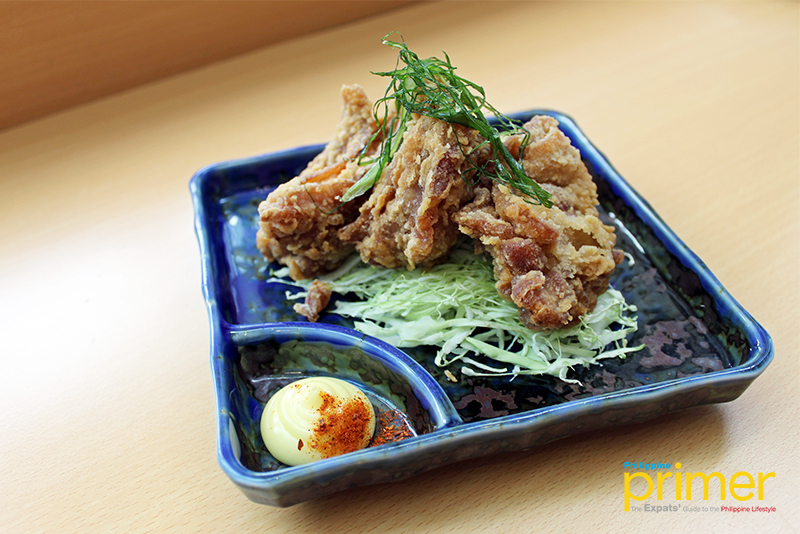 Chicken Karaage (Php 220)
Playful, oriental Japanese
Adding to the unique Japanese dining they offer is the simple yet classy interior, which will keep you comfortable with every slurp of ramen. The whole place exudes modern Japanese design with a bit of oriental vibe.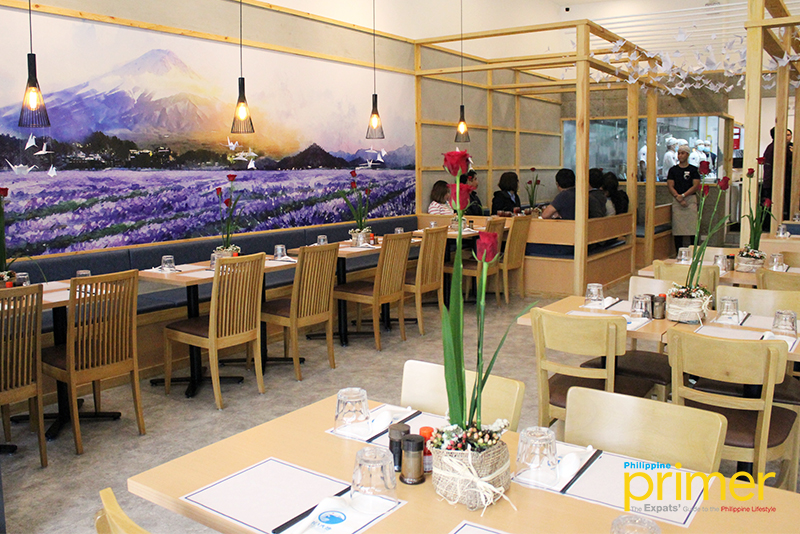 Unlike the traditional Japanese setting, Shiroi Daichi has a bright and playful element—perhaps brought by the floral ornaments, numerous origami, and the large mural painting of Mt. Fuji.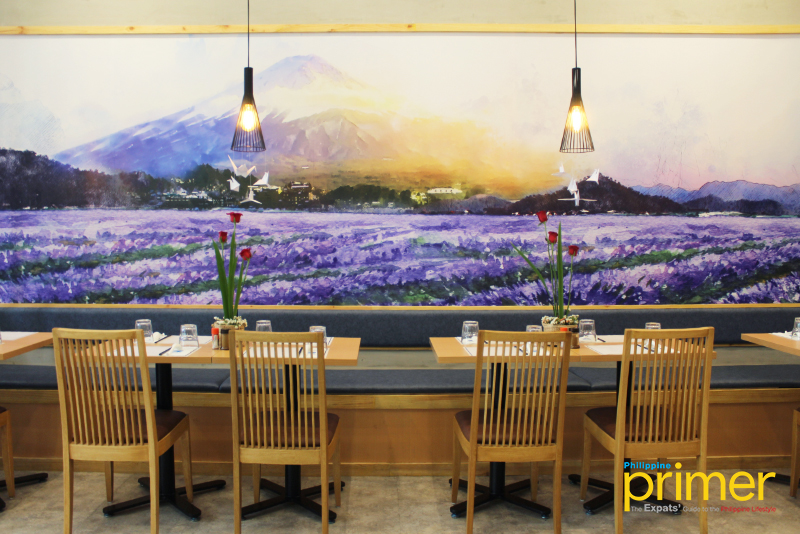 Adjacent to the painting is a beverage bar where you can get a selection of their sake or rice wines and Sapporo draft beers. There is also an open kitchen at the far corner of the restaurant to view all the ramen artistry their chefs orchestrate to bring you the best of Sapporo ramen.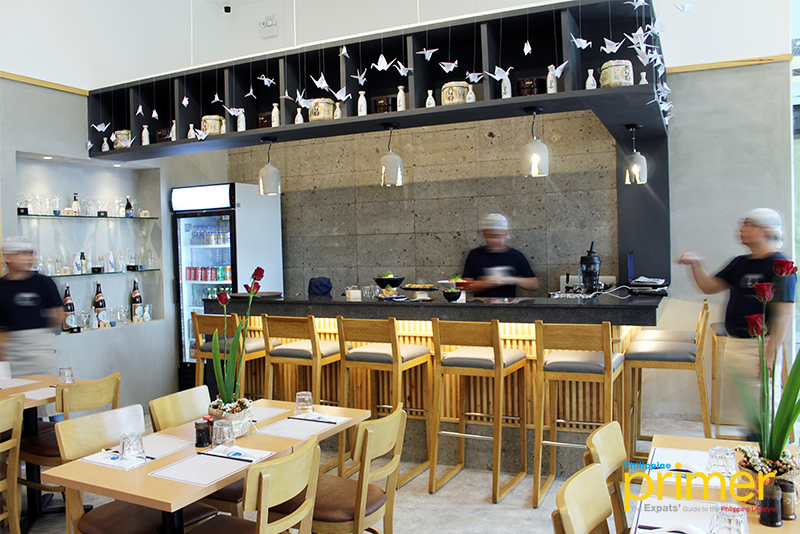 Complete your must-try ramen restaurants list with Shiroi Daichi! Visit them at Twenty-Five Seven Mckinley Bldg., 7th Avenue corner, 25th Street, Fort Bonifacio, BGC.
How to get here
Shiroi Daichi is located at Twenty-Five Seven Mckinley Building near the Maybank Performing Arts Center and BGC Arts Center. If you are coming from EDSA, enter the McKinley Road and drive straight towards McKinley Parkway. Make a left turn onto 9th Avenue and another left turn onto 26th street. Turn left onto 7th Avenue and drive straight until you reach Twenty-Five Seven Mckinley Building.
If you are commuting via BGC bus, take the North Express route. Go down at the second stop on 9th Avenue. Walk along Federacion Drive passing by Maybank Performing Arts Center and BGC Arts Center. Turn left after McDonald's and cross the 7th Avenue to Twenty-Five Seven Mckinley Building.
---
Words and photos by Deneca Ordinanza
General Information
Twenty-Five Seven Mckinley Bldg., 7th Avenue corner, 25th Street, Fort Bonifacio, BGC.
0906-555-4469
11 a.m. to 10 p.m.
Restaurant Menu
You can scroll the image left and right.