Savage in BGC Serves You Fired Up Dishes Straight from the Pit
Born literally out of fire and coal, Savage in Arya Plaza in Bonifacio Global City takes its guests back to how humans first cooked their prized hunts for the day-through an open pit fire.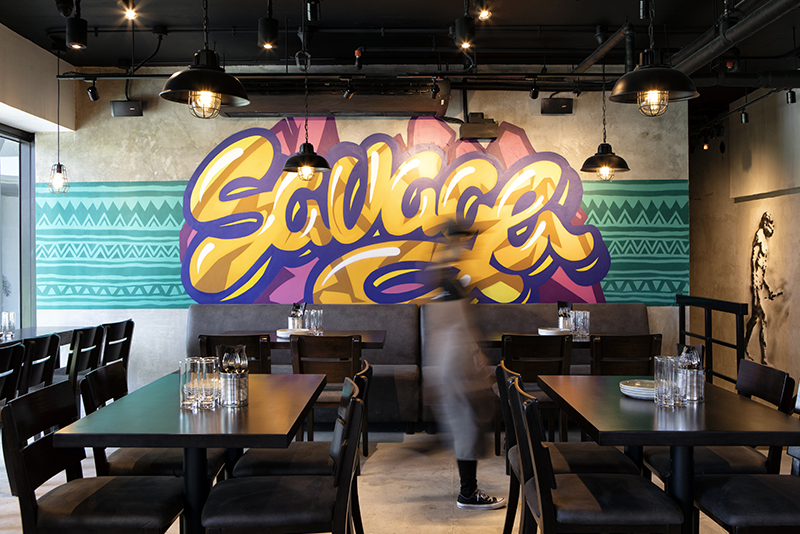 Operating since April 16, 2018, Savage is Chef Josh Boutwood's brainchild and his own way of challenging himself to do what no man of his expertise as the corporate chef of The Bistro Group has done before, and that is to go back and embody the primitive way of cooking through an open-fire.
Also read: Helm in BGC Offers an Evolution of Fine Dining with Its Degustation Menu
This is where his dishes are primarily grilled by using charcoal and oak sourced all the way from Ukraine.
Together with Chef Josh' group of passionate staff, the result is made even more phenomenal. The concept is well-reflected on the interiors of the restaurant, with primal apes and greeneries gracing the walls of Savage.
The restaurant also exudes a hip and industrial vibe with black, metal pipes gracing the ceilings, plus a graffiti screaming "Savage" on the restaurant's far wall.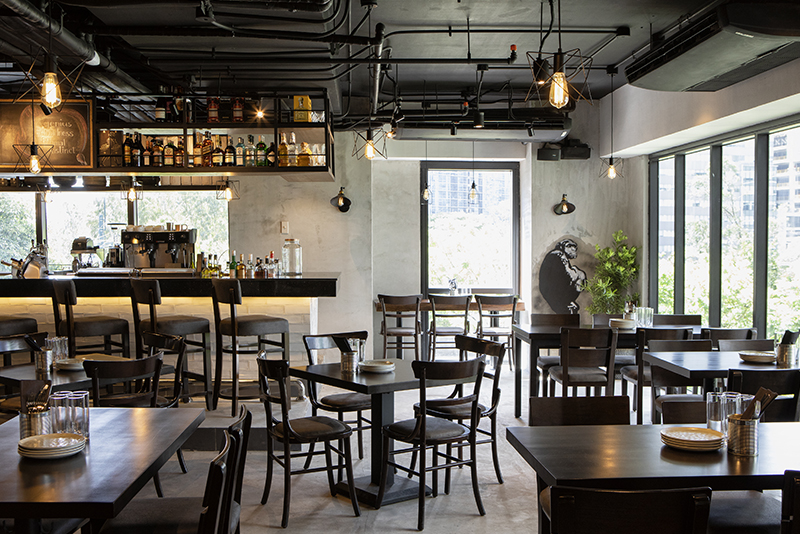 These elements surprisingly complement with each other and are also seen and tasted through their smoked dishes.
Seafood lovers will come to appreciate Savage with their Barramundi complemented by fresh arugula, preserved lemon, and olives (Php 1,300) to give a tangy flavor to the ensemble. Surely, the contrast between the smoked fish and the lemon zest will satisfy your palates well.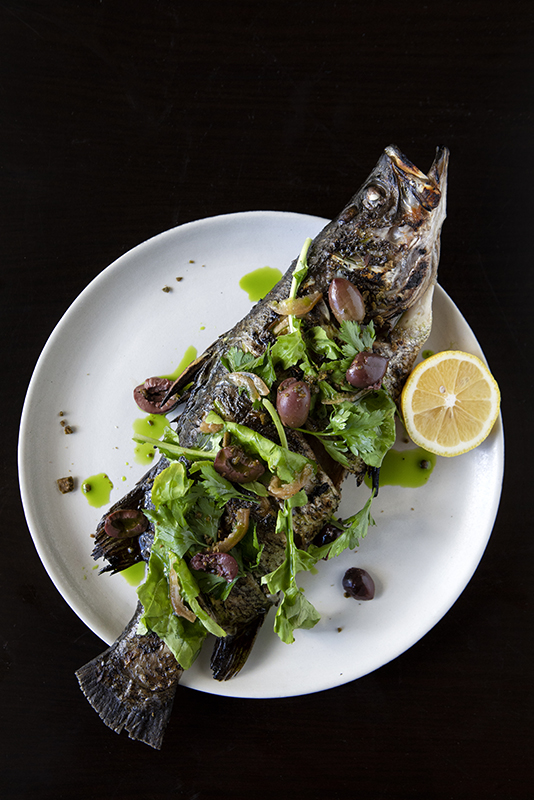 Barramundi, arugula, preserved lemon & olive (Php 1,300)
This plate is perfect to ready you for the next hearty course of Tuna Jaw with yeast and miso (Php 980) to fulfill your seafood cravings.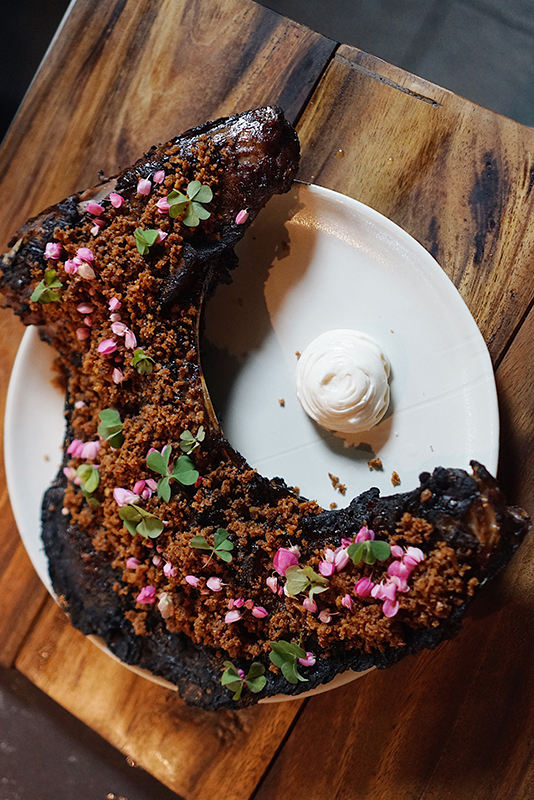 Tuna jaw, yeast, miso (Php 980)
With every natural flavor of each dish revealed through Chef Josh Boutwood's cooking technique, each plate produced by Savage enhances your dining experience, still evident even with their Sticky Toffee Pudding Vanilla Ice Cream (Php 320).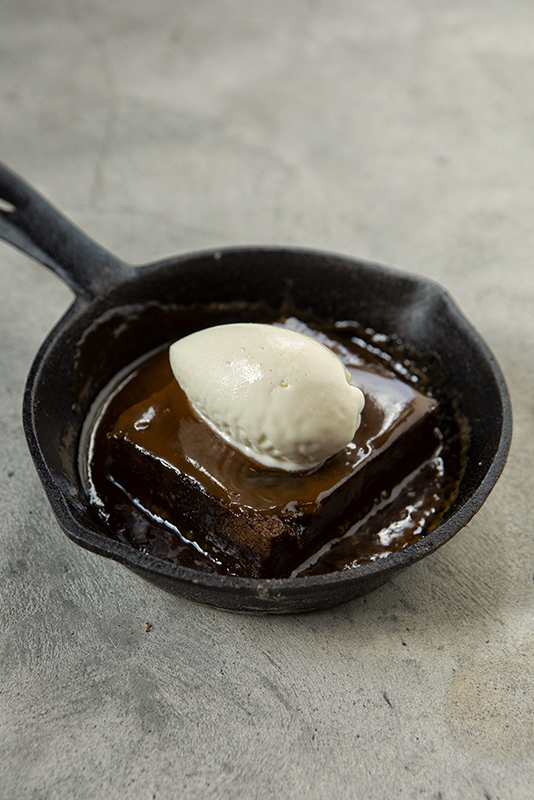 Sticky Toffee Pudding Vanilla Ice Cream (Php 320)
Other Savage must-tries include their King Edward Pork Chop with mustard leaf chimichurri (Php 690) and their Devilled Eggs, with smoked oil, and ash (Php 280), which fully embody the essence of what Savage has to offer to its guests.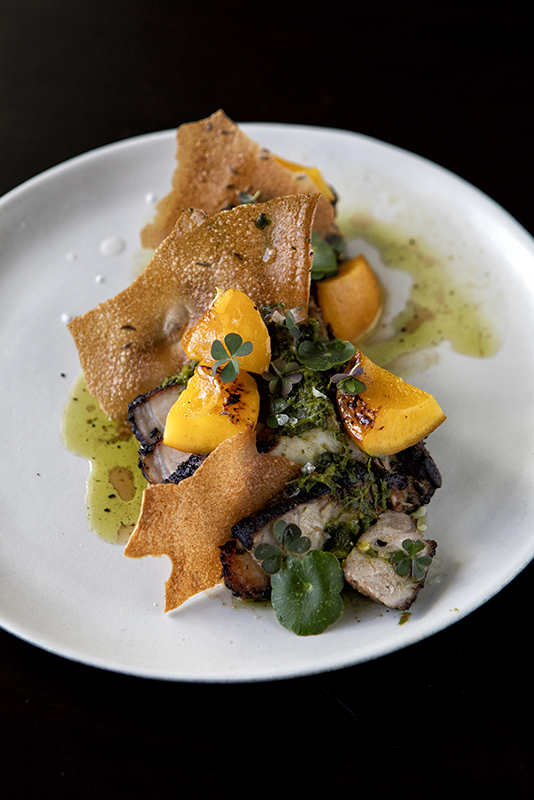 King Edward Porkchop with mustard leaf chimichurri (Php 690)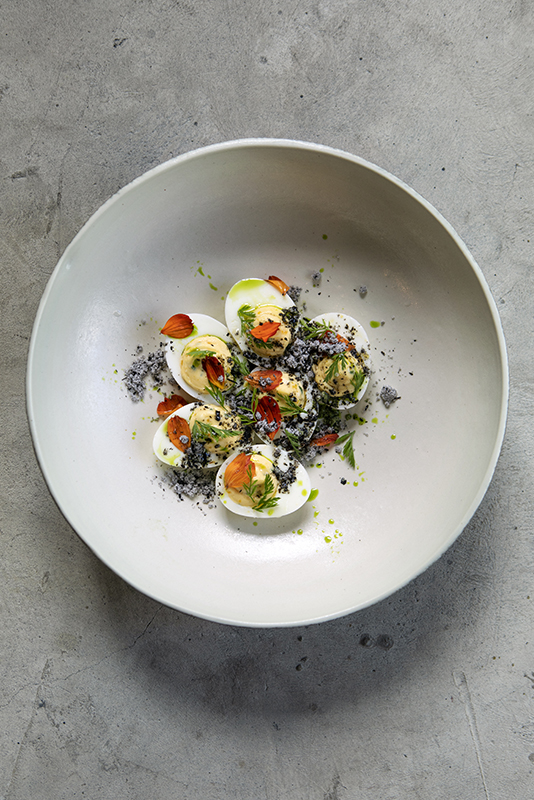 Devilled eggs with smoked oil and ash (Php 280)
For more information, you may visit their Facebook Page or contact them at 0915-333-9546. You may also follow them on Instagram at @savagemnl, or better yet savor their dishes personally at the Ground Floor of Arya Residences in Bonifacio Global City, Taguig.
---
This first appeared on Philippine Primer English Magazine's December 2018 issue.
Images courtesy of Savage 


G/F The Plaza, Arya Residences, McKinley Parkway, Bonifacio Global City, Taguig City

11 a.m. to 3 p.m. (Fri to Sun); 6 p.m. to 10 p.m.