Prego Trattoria and Cicchetteria in SM Aura Skypark: A Cozy Italian Dining Experience
If you happen to pass by SM Aura Skypark and find this restaurant along the way, you'd ask, what is this restaurant and what does Prego means?
Prego Trattoria is as simple as its name—a casual Italian restaurant. And yes, we finally found an Italian restaurant that's not an intimidating one—it's more of a homey and casual Italian dining experience.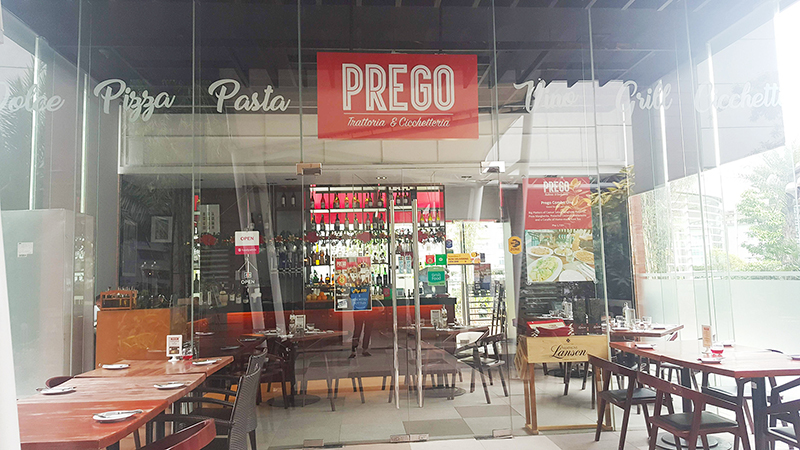 Alfresco dining at Prego Trattoria and Cicchitteria
Prego
This Italian word often causes confusion but there are three definitions of prego that this restaurant fully embodies.
Prego can be either 'You're welcome', 'Can I help you?', and 'Please come in', all of which describes what Prego Trattoria and Cicchitteria is all about—an accommodating and cozy dining place perfect for intimate family gatherings.
While most Italian restaurants are the fancy ones with over the top menus and dishes, here in Prego, it's more of Italian home-style meals that are served either for sharing or small plates (cicchitteria). 
If you're craving for meats that are good for sharing, have their Black Angus Tenderloin (Php 690) in Porcini mushroom sauce and creamy spinach on the sides.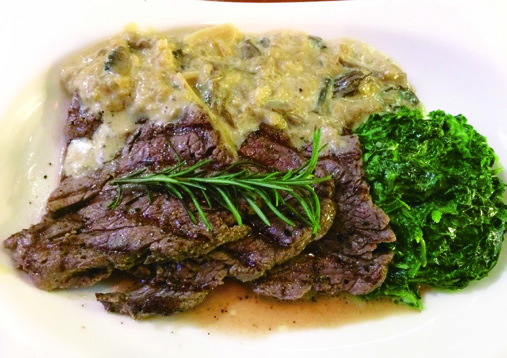 Black Angus Tenderloin (Php 690)
Of course, what's an Italian dining experience without a slice of pizza? Get yourself some different taste with their offering of Salmone Pizza (Php 400), topped with mozzarella and mascarpone cheese, smoked salmon, and rucola leaves.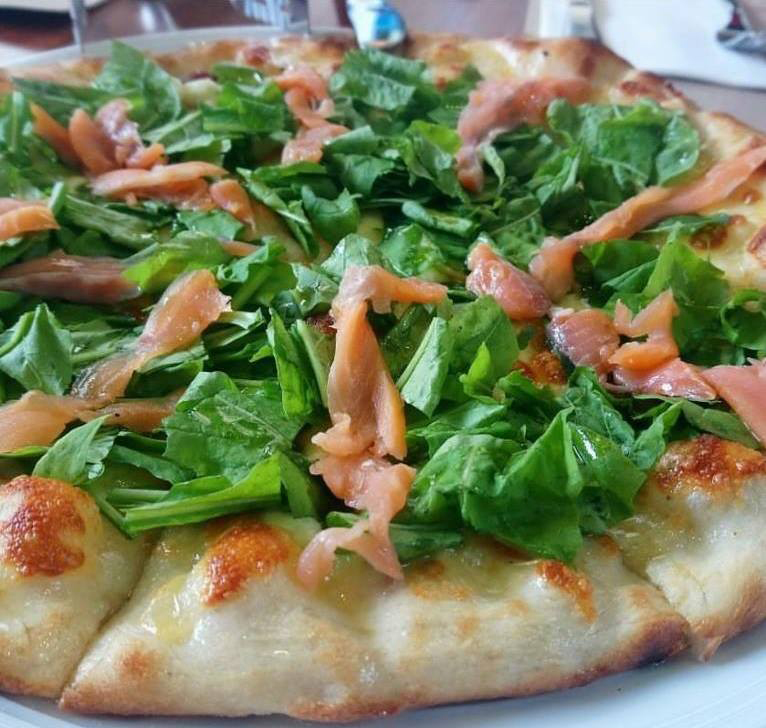 Salmone (Php 400)
Prego also has mouthwatering Italian platter of cold cuts and home-made ravioli pasta, plus a wide selection of wines and spirits that are perfect pairs for your meals.
You can also choose to either dine in at the al fresco side and just across it is the casual dining place of Prego. Visit them at the 5th Level of Skypark Dining, SM Aura Premier, Mckinley Parkway Bonifacio Global City.
---
This first appeared in Philippine Primer Japanese magazine's January 2019 issue.

5th Level of Skypark Dining, SM Aura Premier, Mckinley Parkway Bonifacio Global City

prego.trattoria@yahoo.com