Pizza Express in BGC: A Slice of Handmade Happiness
"When all is lost, in pizza we crust." What better way to enjoy a good slice of pizza than at the new pizza shop at Uptown Mall in BGC?
For years, Pizza Express has been taking over Europe with their world-class pizzas. Thanks to the Tasteless Food Group, we don't need to go to Europe to try and experience their mouth-watering pizzas.
This UK brand is taking the world by storm!
Pizza Express has extended their handmade goodness to the Philippines with their soon-to-open-to-the-public flagship store in BGC. Founded by Peter Boizot in 1965, he gained interest in creating his own pizza chain after his travels in Italy. Soon, Pizza Express spread like wildfire all over the world, even breaking through Asia via Singapore and Hong Kong.
Mozzarella Tomato Salad (Php 275)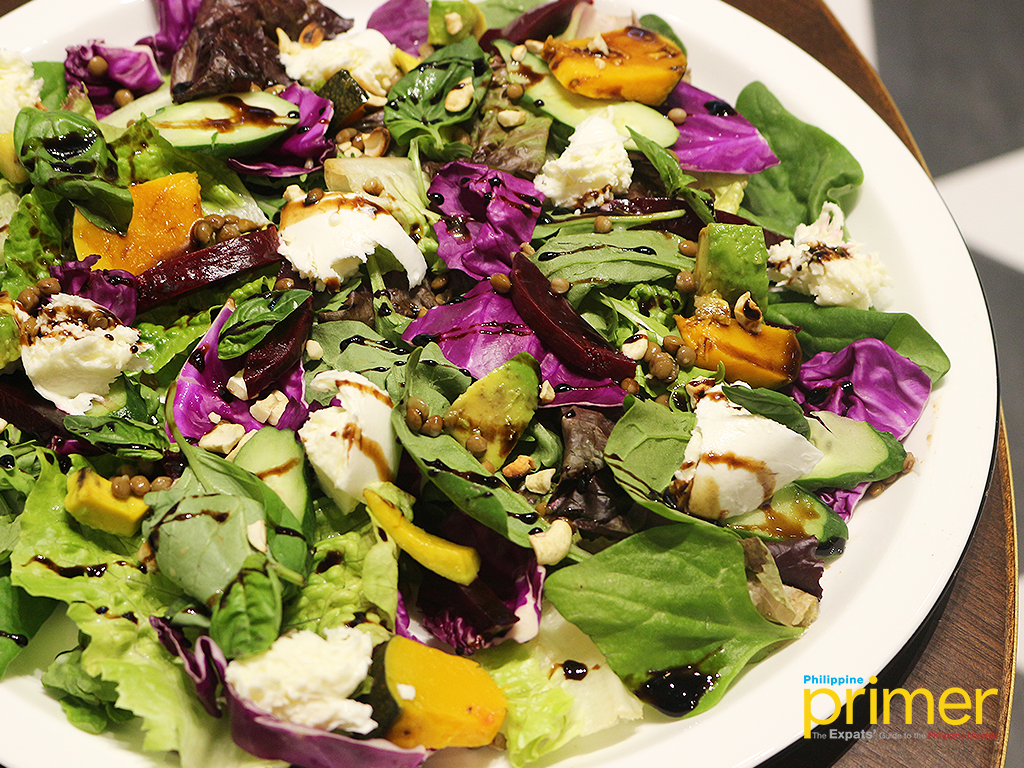 Leggara Superfood (Php 390)
What makes them stand out is their house blended sauce that is used all over the world, not to mention the perfection of their crust and toppings. Pizza Express stays true to their values by serving the freshest Italian dishes you can get, starting with their vibrant salad and sensational pasta. All ingredients are imported and each is measured to maintain the same quality they have in the UK.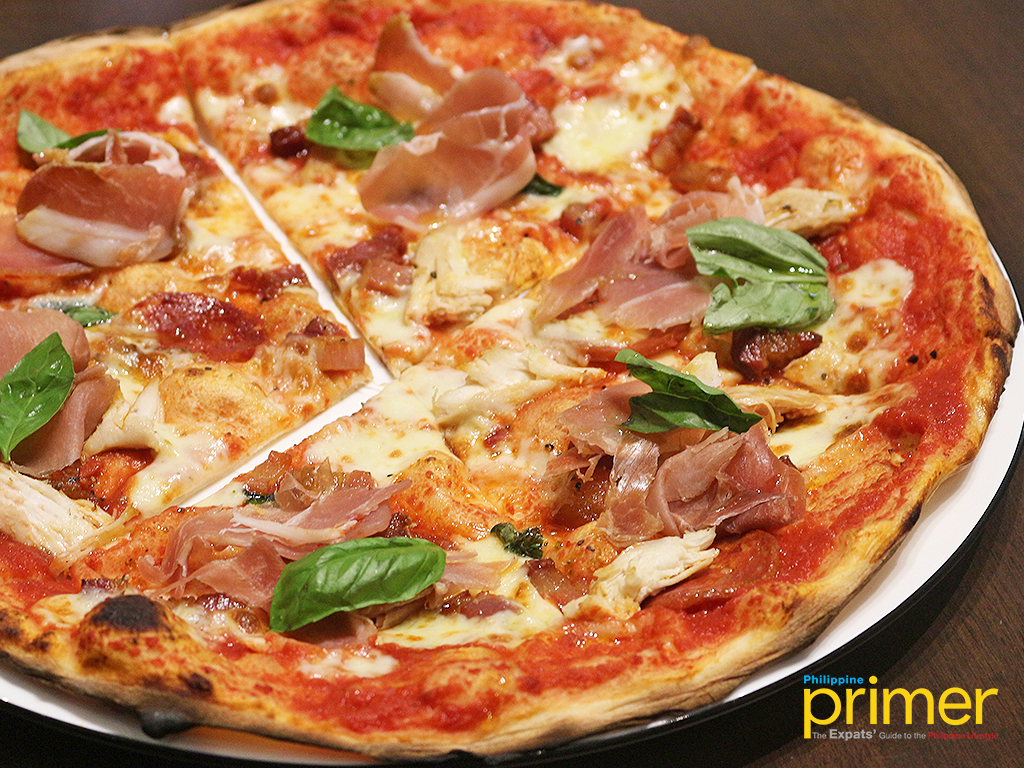 Le Rose (Php 470) Pancetta, chicken, and Calabrese sausage. Finished  with prosciutto and basil
Start off your meal with their Leggara Superfood (Php 390), probably the freshest salad you'll ever taste. Each ingredient compliments the entire dish with its balance of crunch, sweet, and savory. They serve it on a big plate so be ready to share it with your friends or family, but if you are into salads that much, then go on and devour it alone.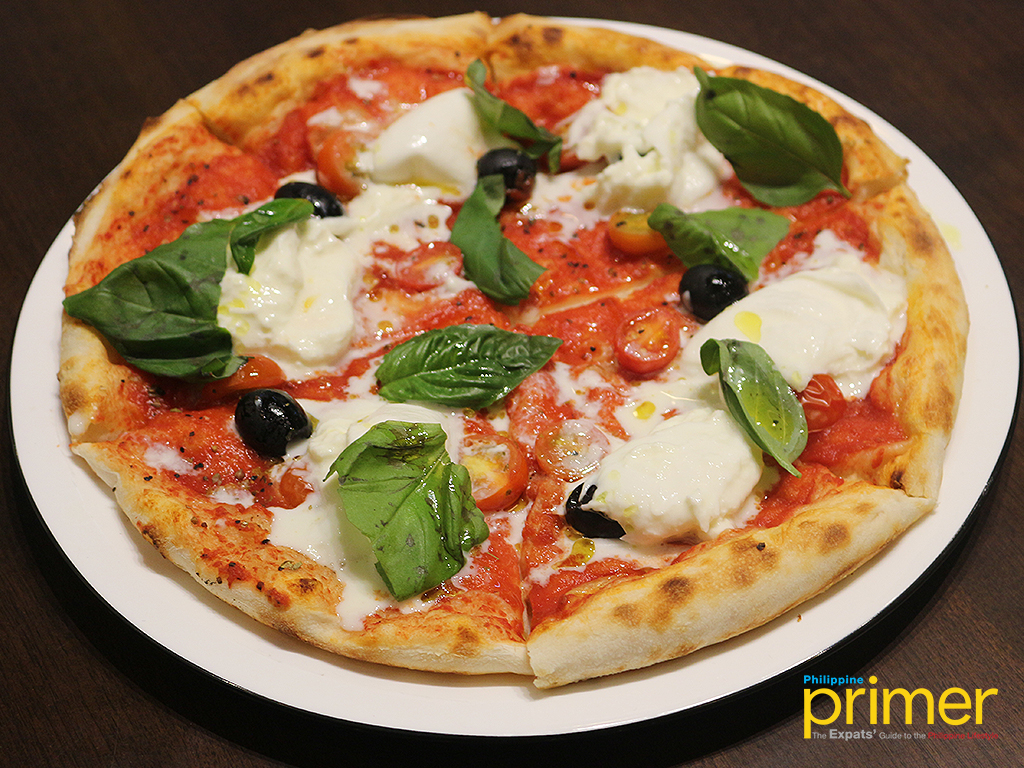 Lava (Php 695)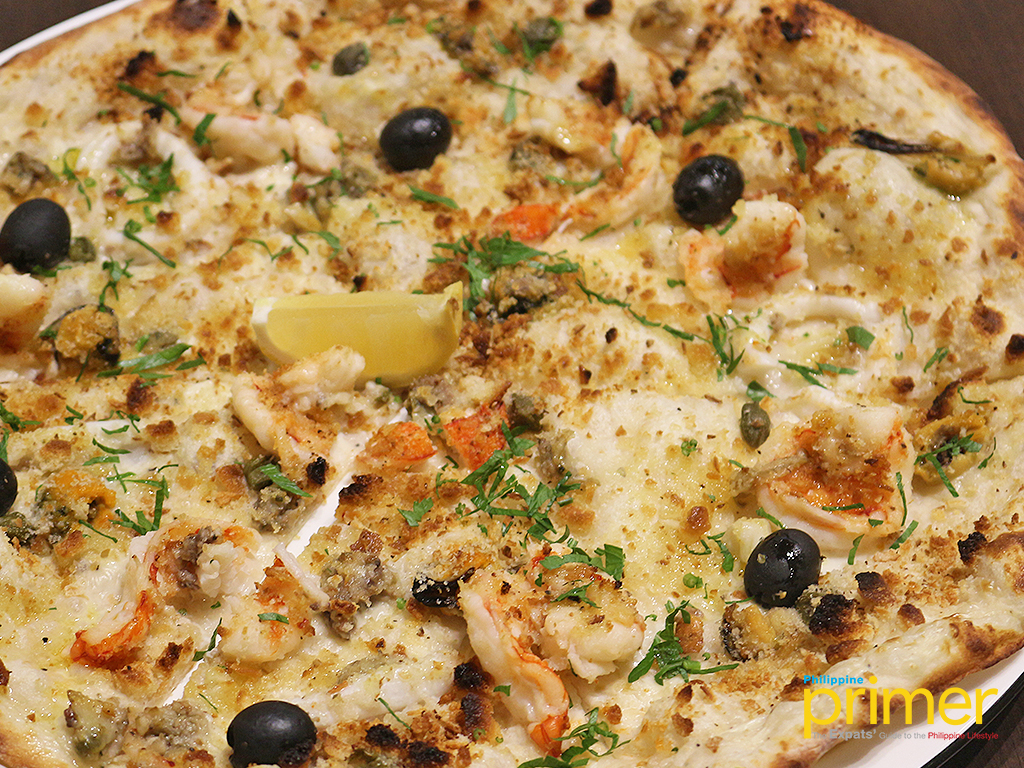 Liguria (Php 430)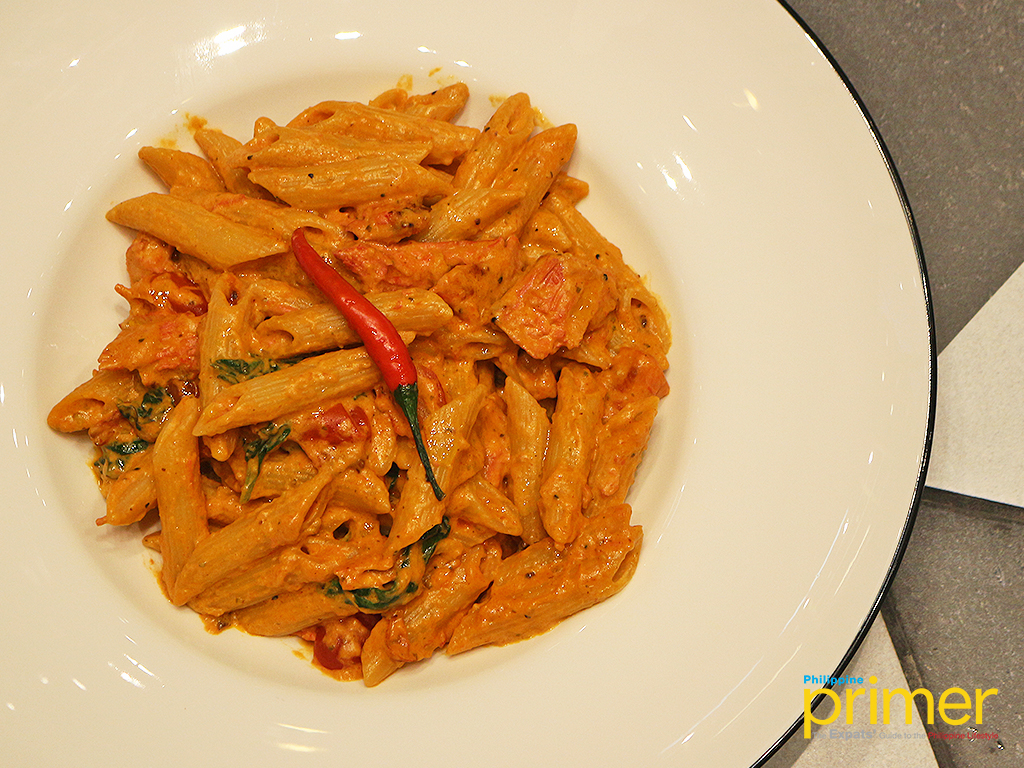 Penne Pollo Piccante (Php 340)
If you're all about the classic taste yet something cheesy good, try their Margherita (Php 350), a traditional pizza with mozzarella and fresh tomatoes. Once you've gotten over how good their classic is, make a switch to their famed pizzas. The Lava (Php 695) is a rare treat: a pizza without cheese that still has bright flavors to surprise even the pickiest pizza lover.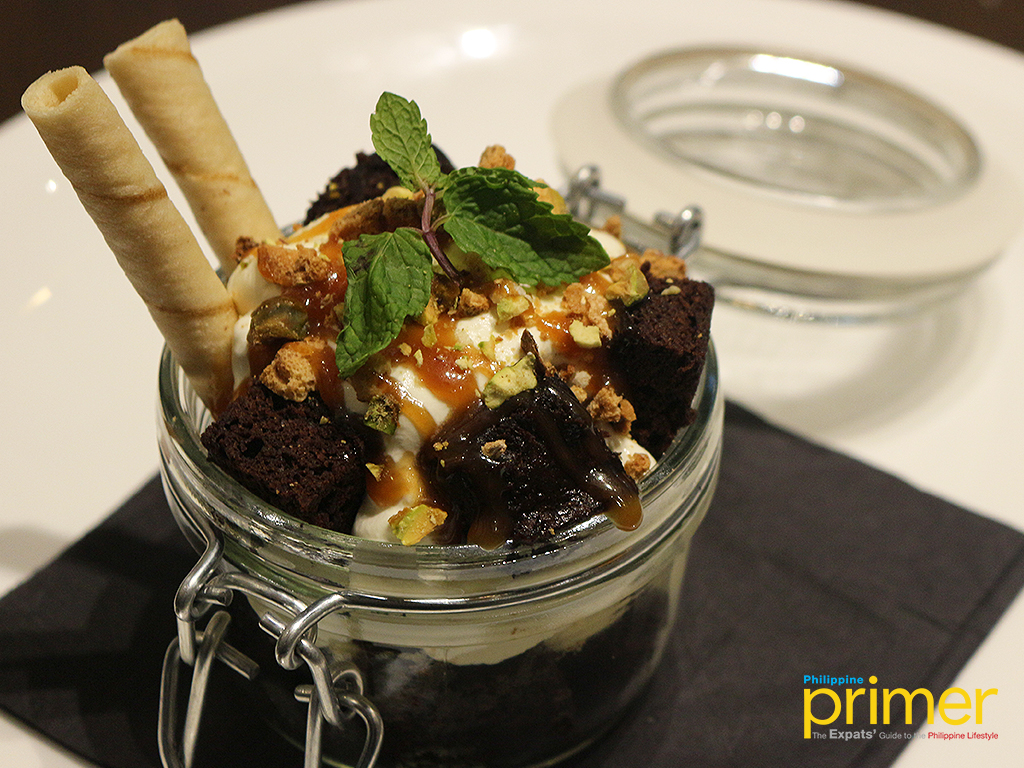 Big Bad Brownie ( Php 260)
The Italian experience won't be complete without pasta, and Pizza Express has them in droves. The one that caught our attention was the Penne Pollo Piccante (Php 340). It has smoked paprika chicken with arrabbiata, jalapenos, and roasted pepper; a definite must-try for people who like their food spicy and creamy.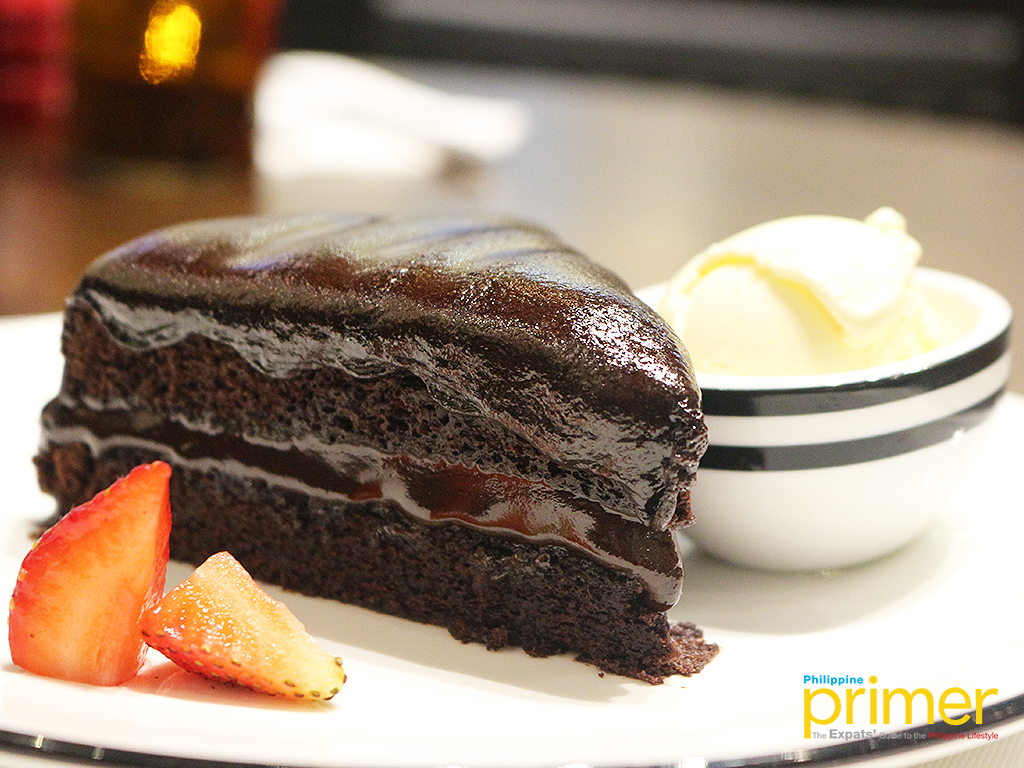 Chocolate Fudge Cake (Php 280)
Desserts are the perfect ending to every meal. For Pizza Express, it's all about chocolate! Indulge your chocolate fantasies with their Choco Fudge Cake (Php 280) or The Big Bad Brownie (Php 260), either of which will go well with their vanilla gelato. After munching on some savory pizza and pasta, their homemade desserts will surely make you think to go back and try all their pizzas.
Looking for Valentine's destination for your date? Visit Pizza Express and make it extra cheesy!
Store Information
G/F Uptown Mall, Bonifacio Global City, Taguig
11:00 am to 10:00 pm
pizzexpressph@gmail.com