Pink's Hotdogs in BGC: A Hollywood Experience in the City
Hotdogs are popular in Manila, but not in the same way as other countries do. For most Filipinos, hotdogs are best paired with rice for breakfast. For others, they see hotdogs as an ideal snack, whether it be on a bun or a stick. Whichever way you'd like your hotdogs to be eaten, you can never go wrong with tasty sausages on the go.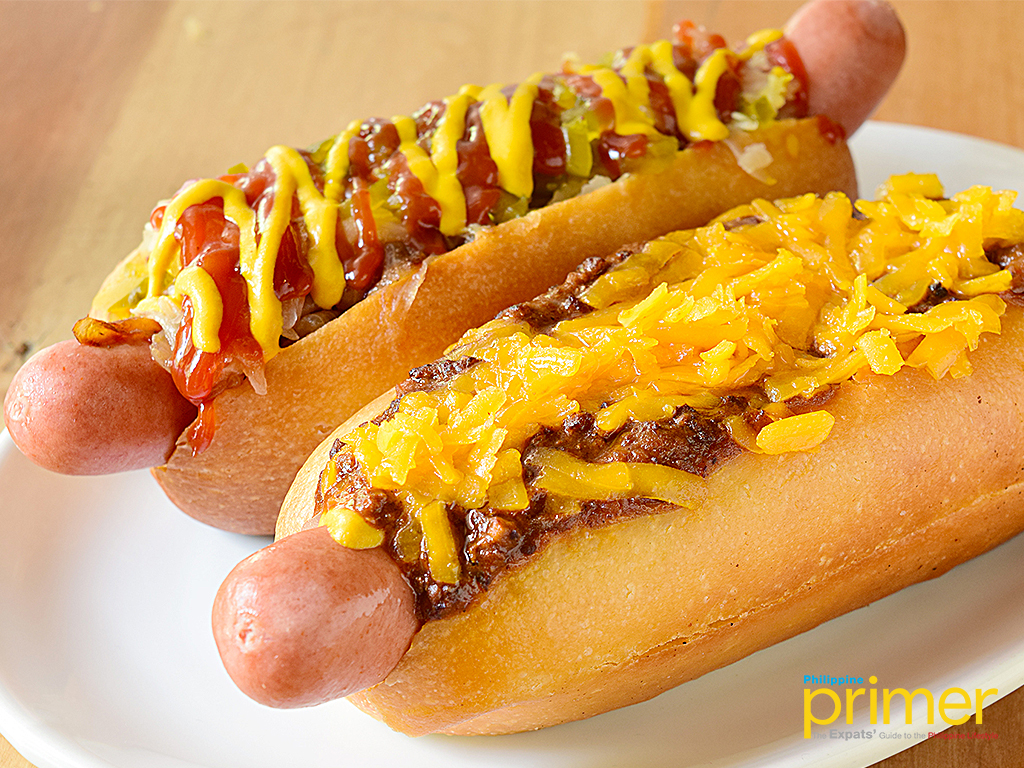 The Hollywood Legend – Php 280 (Pink's famous chili, cheddar cheese, mustard, chopped onion) and Coney Island Dog – Php 250 (Choice of ketchup, mustard, relish, grilled onion, sauerkraut)
In the Philippines, there's only a number of restaurants that specialize in serving hotdogs. So when news that Pink's Hotdogs will open a branch in Manila, a lot of people got curious as to why this hotdog joint became a hot topic in the F&B industry when it first opened its branch in 2016 in Shangri-La BGC.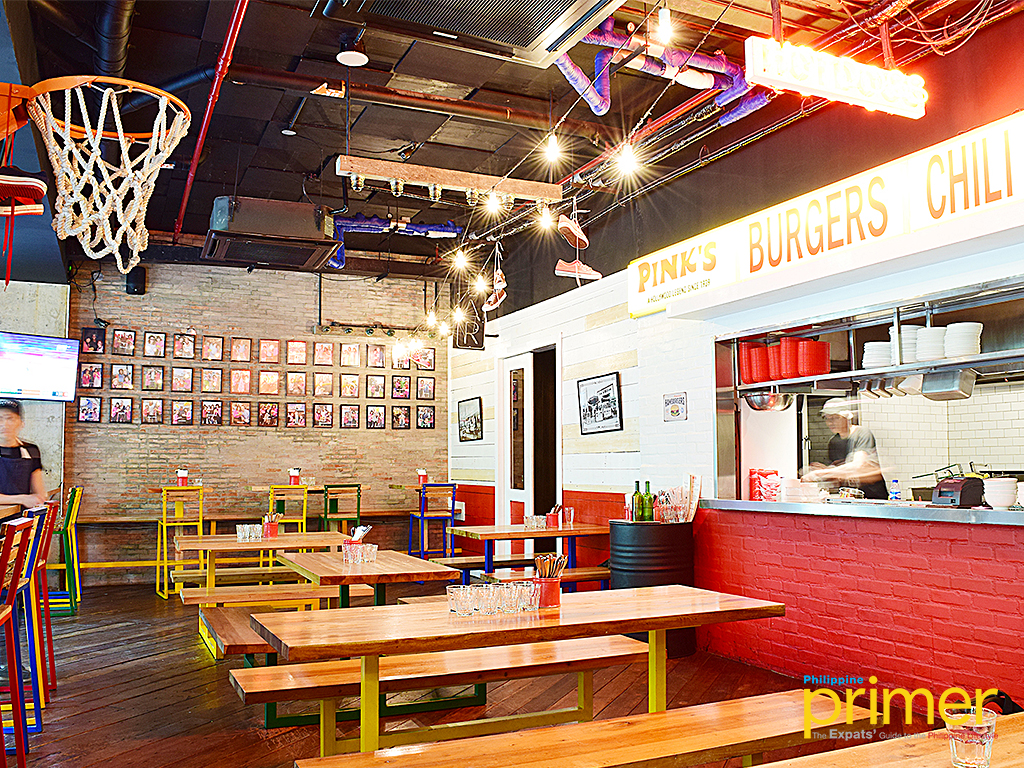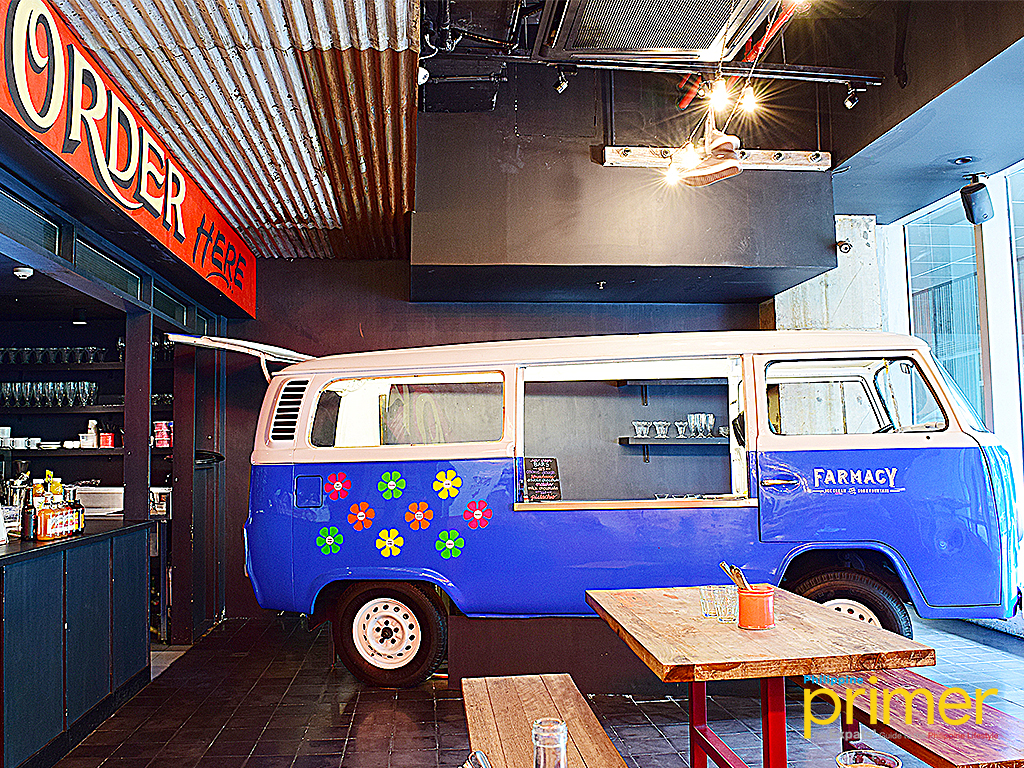 Farmacy is also here!
Owned by Richard Pink, Pink's Hotdogs is undoubtedly the most popular hotdog joint in the US, with more than 10 branches in the US and now with two branches in the Philippines. Their first branch in Manila does not veer too far from their signature style: they kept its hip restaurant + sports bar concept as their served original recipes from Pink's in the US plus some new creations. This is also Pink's Hotdogs' first international franchise outside the US and is managed and exclusively franchised by the same people behind Wildflour, Farmacy, and Little Flour in the Philippines.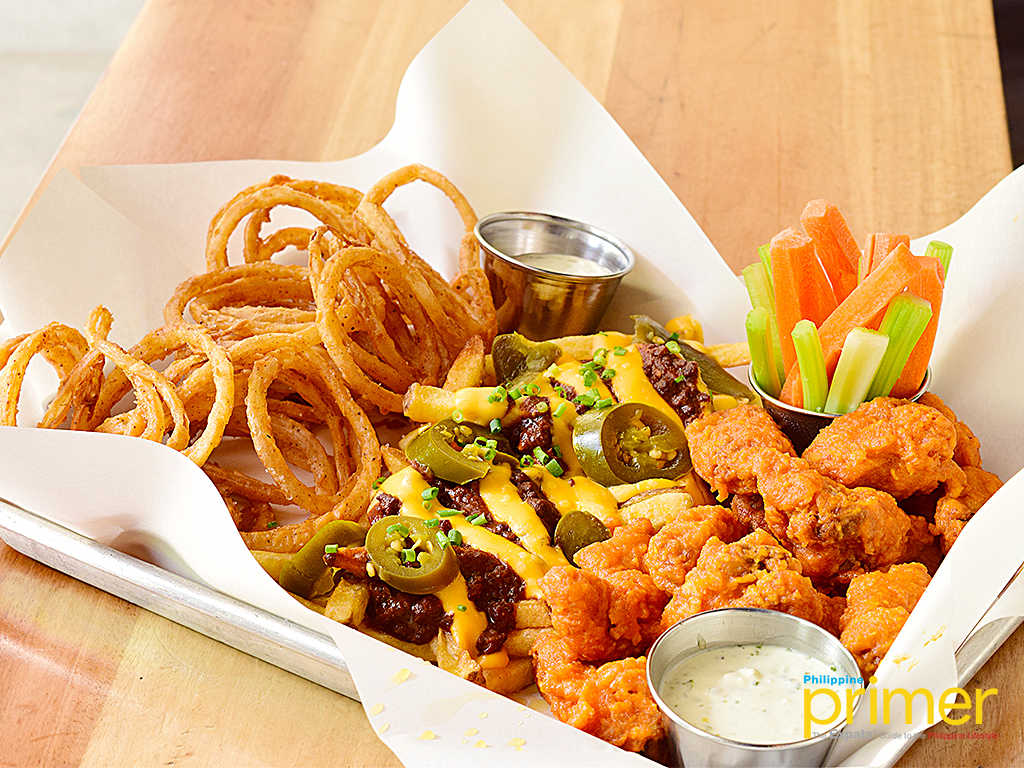 The Pink Platter – Php 795 (Chicken wings, chili cheese fries, onion rings)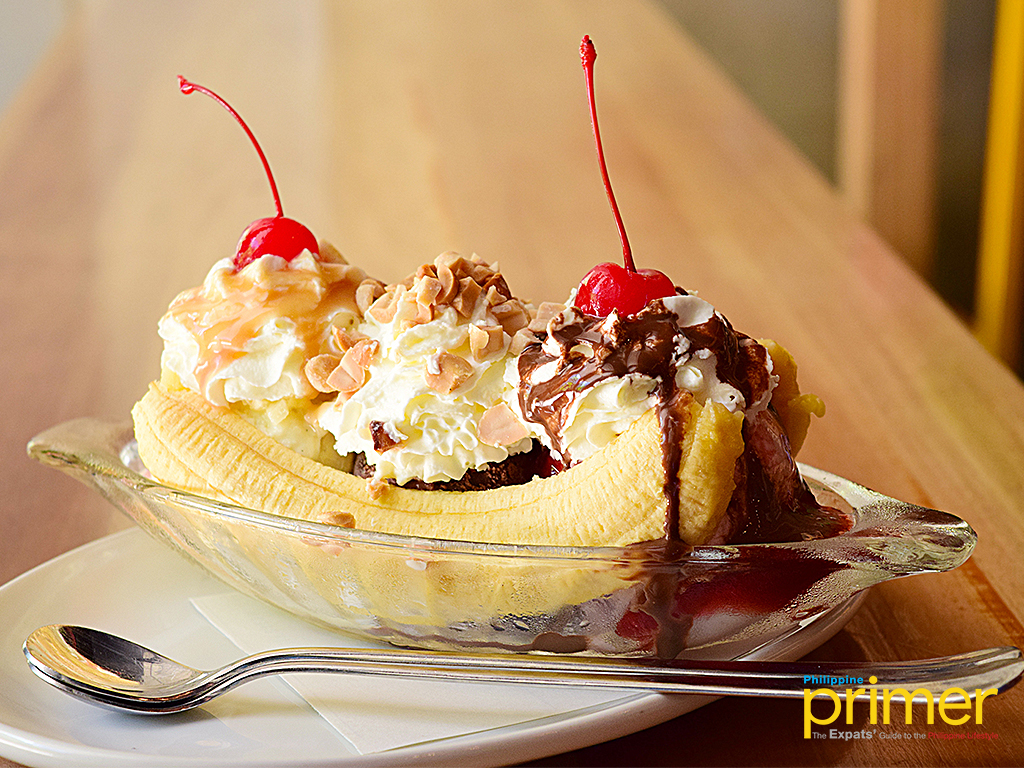 Banana Split – Php 290 (Chocolate, vanilla, and strawberry ice cream, chocolate, caramel, and strawberry sauce, pineapple tidbits, peanuts, whipped cream, Maraschino cherries)
It's also worth noting that Pink's uses locally-sourced meats with imported ingredients to make sure that their servings are guaranteed fresh. They make their own buns and hotdogs with 100% organic casing, along with the option to choose whether you'd like your hotdog to be made with beef or pork. Aside from their delicious wieners, they also have Farmacy's ice cream to complement their savory meals with a perfect sweet treat for dessert.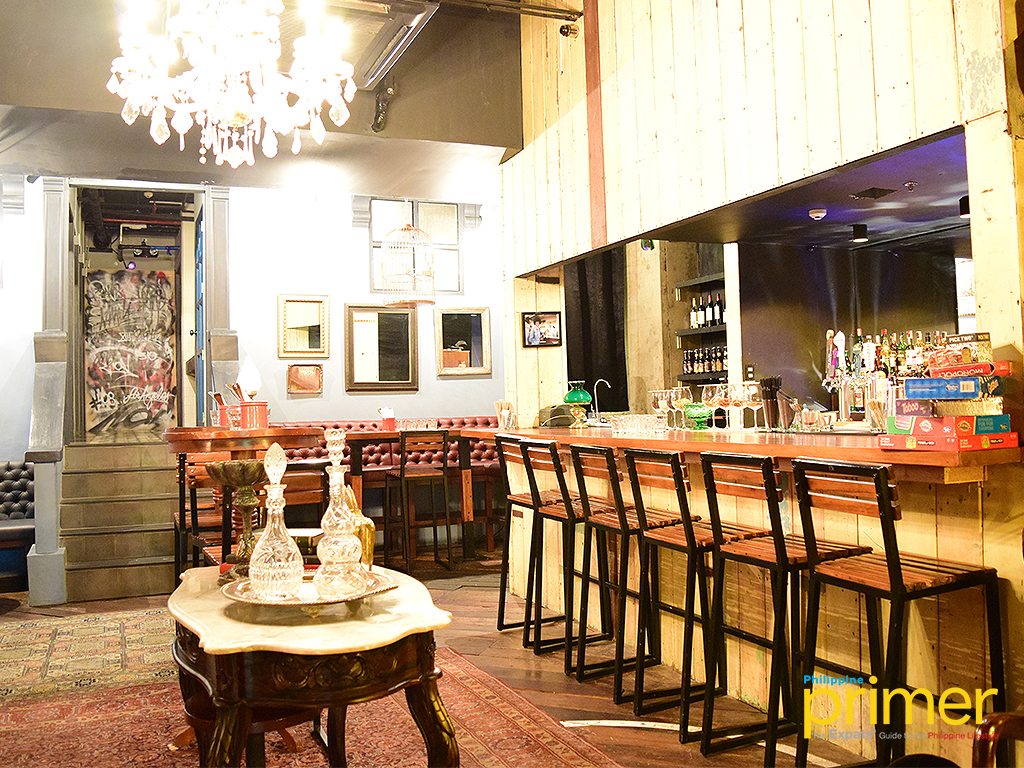 Inside Pink's speakeasy: Hotel Bar
What you should also know is there's this secret speakeasy bar inside Pink's: Hotel Bar. It's a 1920s-inspired bar where guests can come in for a more intimate dining experience. At present, it is undoubtedly one of the most popular speakeasy bars in BGC. It can also be used for main dining or private events when you book a reservation.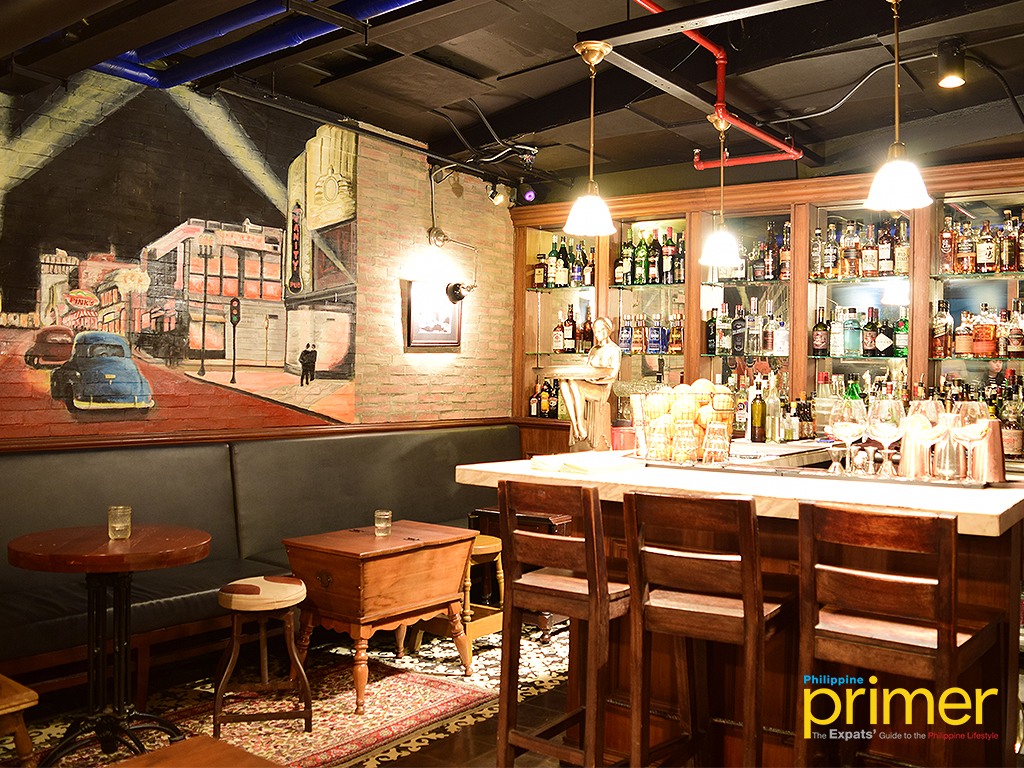 If you're looking for a place to chill and have some delectable comfort food, we recommend Pink's Hotdogs!
General Information
G/F Shangri-La at the Fort, Bonifacio Global City, Taguig City
02-772-1147
11 am to 12 am (Sun to Wed); 11 am to 2 am (Thurs); 11 am to 3 am (Fri to Sat)