Nomi Matcha in W City Center, BGC
In the middle of the busy business district of BGC lies a bright little café in the name of Nomi Matcha. Going by its name, it highlights matcha as their specialty… but there's much more to that.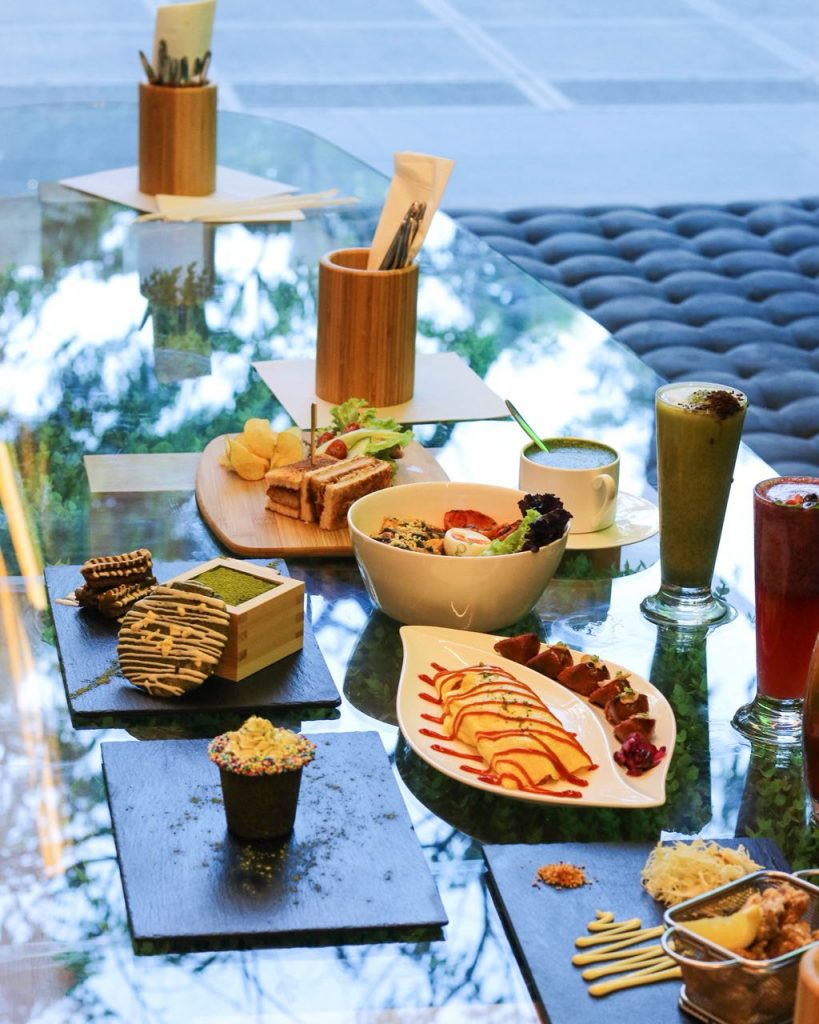 /IMAGE Nomi Matcha
We visited Nomi to see what they have to offer as the newest café to watch out for in the action-packed metro. As you go Nomi Matcha, you'll immediately feel the positivity that the café emanates.  It has this charm that somehow gets you in a good mood without even trying their food yet. It's like a breathing space—a place where you can retreat to relieve office stress for a short while.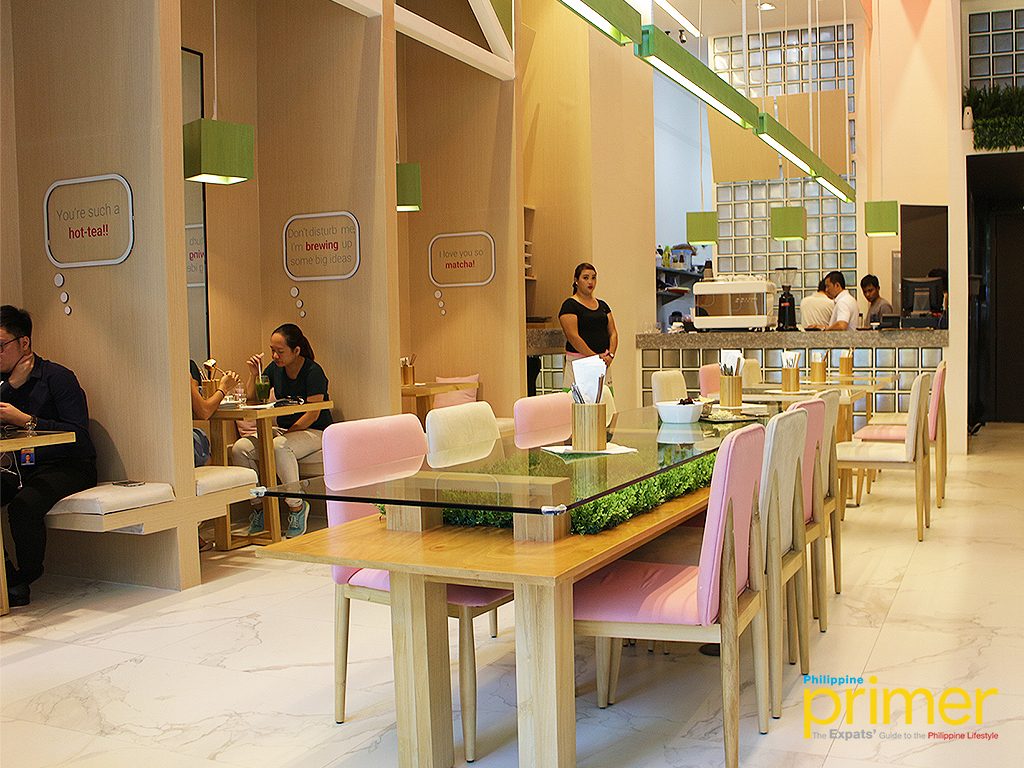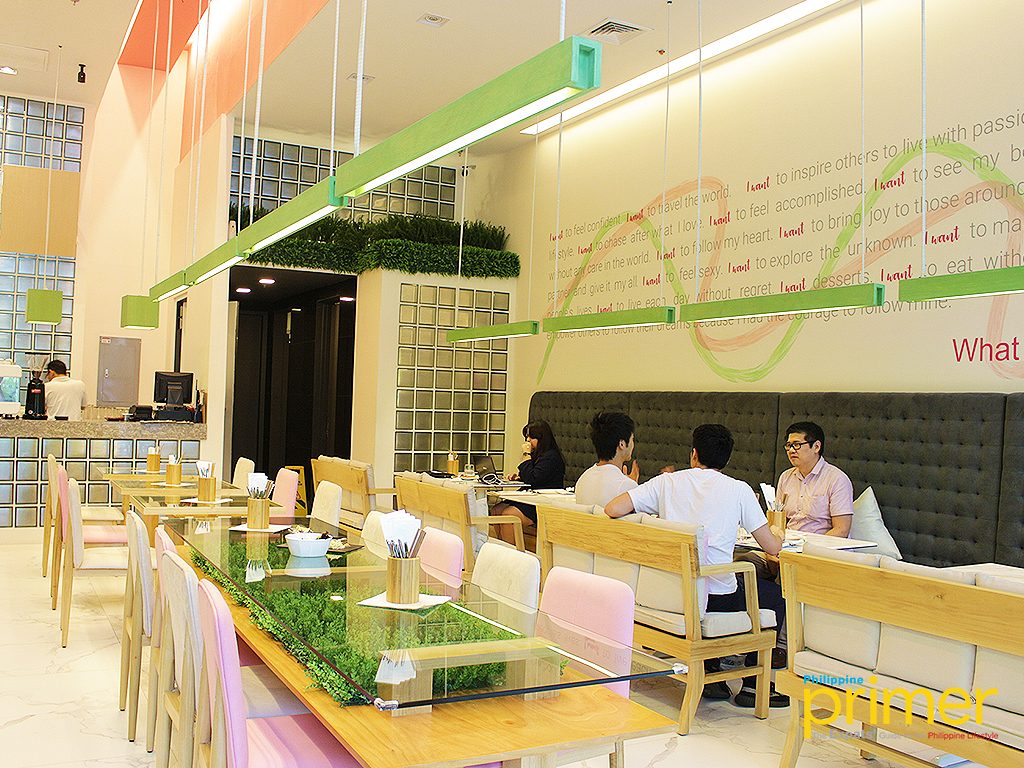 Nomi Matcha's interior goes for a bright and sweet vibe. Filled with hues of pink and green, this comfy and casual restaurant hits the sweet spot
Nomi makes sure that they serve only authentic and high-quality matcha flown from the land of matcha itself in Kyoto, Japan. The owners saw the growing love of Filipinos for this stone-ground green tea, so they decided to put up a place where everyone can appreciate it. Through their matcha-infused beverages and food, they want to introduce the fun element of matcha. Thus, the owners tried to create matcha recipes to cater to Filipino taste without losing its authentic flavor and nutritional punch.
As you can already say with its bright and clean interiors, you can also expect that they take their food seriously. Aside from matcha, Nomi offers superfood to its customers. If you're just like us who can sometimes be intimidated by healthy food, this is a place we recommend that you try. It's the perfect spot for you to start embracing a healthy lifestyle by trying out their healthy dishes (without breaking the bank).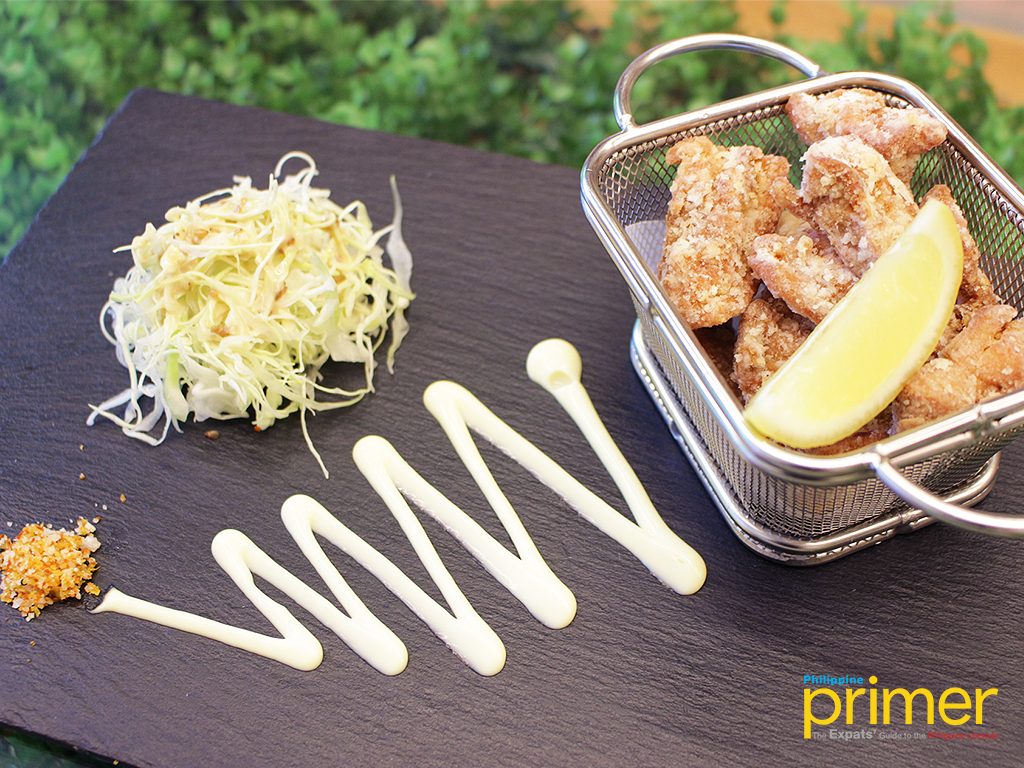 Chicken Yum Yum (Php 190)
We tried Nomi's Chicken Yum Yum, served in a little tray, along with Japanese cabbage salad and kewpie mayo. This Nomi version of crispy chicken tenders goes well with the slice of lemon for a slightly tangy kick.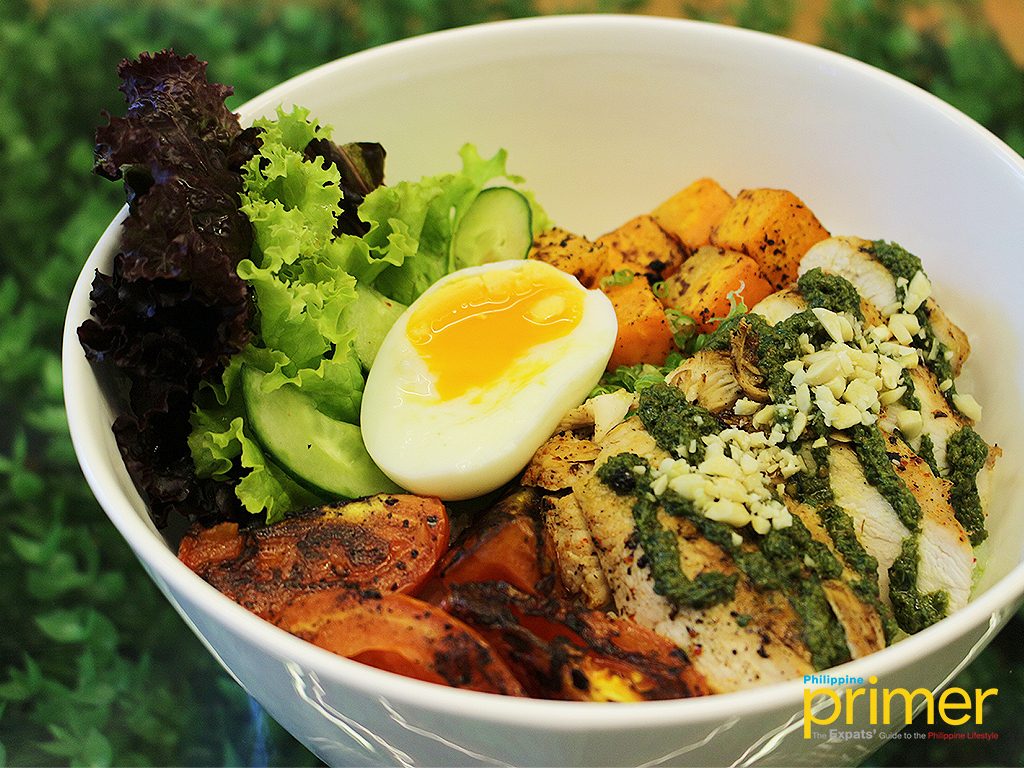 Chicken Power Bowl (Php 290)
Their Chicken Power Bowl, part of their power-packed bowl menu, is easily our favorite. Made up of roasted chicken, egg, grilled tomato, carrot chunks and toasted cashew, this dish makes for a good start to eating healthy.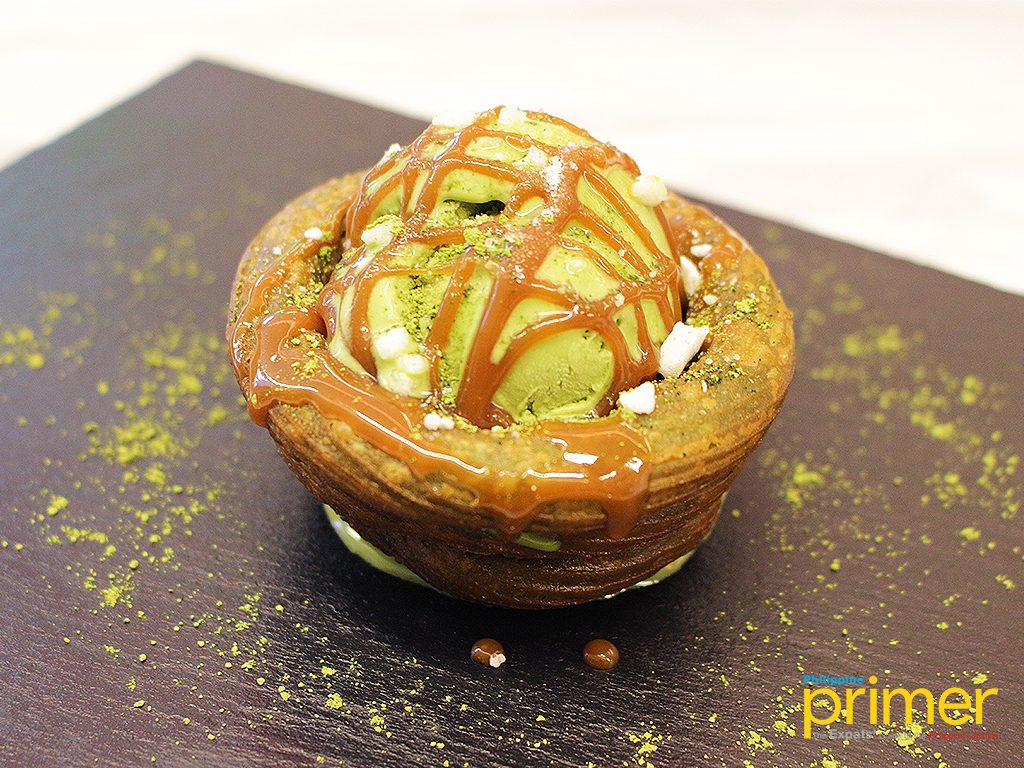 One of the matchawaited desserts to soon be seen on their menu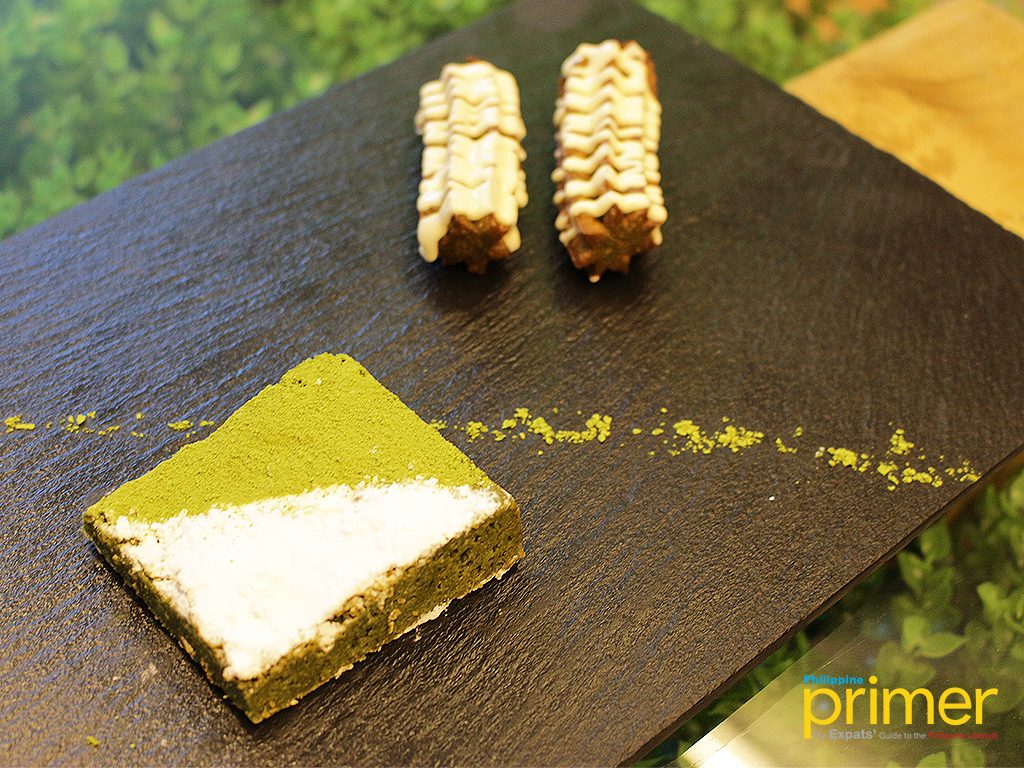 Legendary Greenies (Php 90) and Matcha Churros (Php 130) (not in actual serving size)
For desserts, we'd truly come back for their Legendary Greenies and Matcha Churros. These bite-sized desserts are perfect fancy treats to end a savory meal. Flavor-wise, it's not your typical sugary dessert so if you're not a fan of sweets, these are great for you.
Visit Nomi Matcha at W City Center in Bonifacio Global City to get your dose of matcha and more upcoming healthy dishes!
Tip: Don't forget to order their "I'm on a Diet" dessert. You'll surely love the surprise. 😉

W City Center, 30th St. cor. 7th Ave. BGC, The Fort, Taguig