No Double Dipping! — Kushikatsu Daruma in Uptown Mall, BGC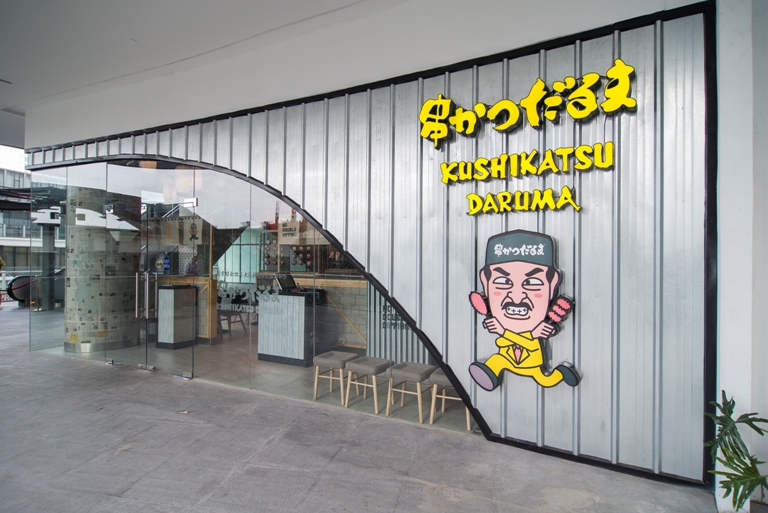 Kushikatsu Daruma opens its first Philippine branch at Uptown Mall, BGC

Kushikatsu is a Japanese delicacy that comprises deep-fried skewered meat and vegetables. From pork, meat, and beef to vegetables and even cheese, Kushikatsu Daruma offers a variety of choices for you, your friends, and your family to try.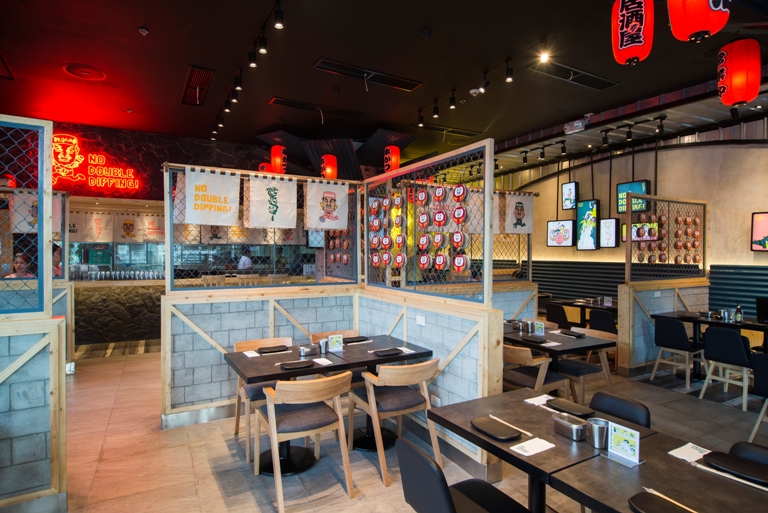 The restaurant interior is modern and hip – quite different from other branches in Japan, Bangkok and Taipei.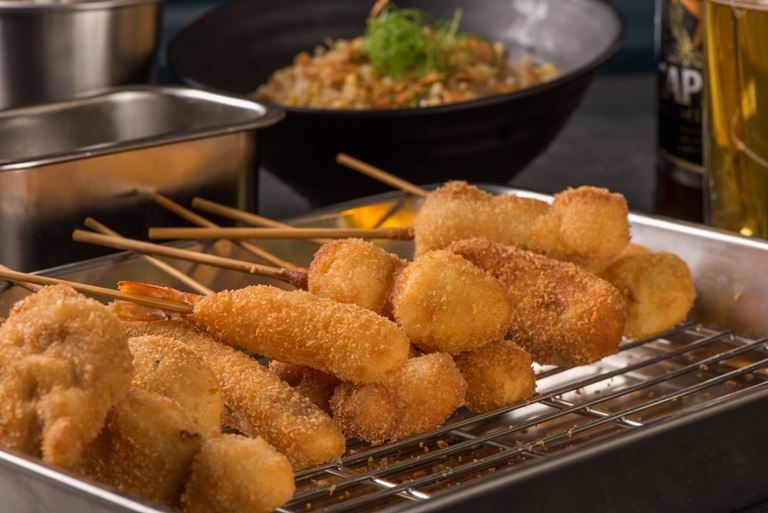 The Beginner's Set (P480)
Kushikatsu Daruma serves ala carte or set meals where you can try different kinds of kushikatsu in one serving. Their beginner set includes a Classic Kushikatsu, Prawns, Chicken with Garlic, Chikuwa, Tsukune (Chicken Meat Balls), Tonkatsu, Leeks, Potatoes, and Camembert cheese.  They also have an advanced set which includes a lot more – like Gyoza and Chicken Intestine – for those who are ready to taste the restaurant's different and wide variety of kushikatsu.
For Filipinos who loves sides and rice, there is no need to worry as Kushikatsu Daruma also serves different kinds of rice for those who want to fill their tummies.
Kushikatsu Daruma is known for its "No double dipping" policy
Already thinking about when you intend to visit this restaurant? A word of warning, "No double dipping!". In Japan where meals are shared among strangers, hygiene is of prime importance. So bear in mind that each time you dip your skewer into the sauce, you only get one shot at coating the entire piece.
Kushikatsu Daruma is now officially open in Uptown Mall, Bonifacio Global City. The Manila branch is their third restaurant outside Japan.
2nd Floor, Uptown Mall Bonifacio Global City, Taguig City
02-946-7374
11:00 AM to 11:00 PM