Nikkei Nama Bar in BGC Celebrates Japanese-Peruvian Culinary Sensation
Peru is home to a rousing range of dishes made with different cultural influences from various parts of the world. One such influence is from Japan—with a result that's brought to the Philippines through NIKKEI, a restaurant that fondly introduces the interesting fusion of Japanese and Peruvian culinary cultures.
With branches in Rada Street and Rockwell in Makati and at The Podium in Ortigas, NIKKEI continues to introduce Japanese-Peruvian gastronomy for every exploring appetite by opening its sister restaurant, Nikkei Nama, in Bonifacio Global City, Taguig.
Also read:  Nikkei in Rockwell: Marriage of Japanese & Peruvian Cuisines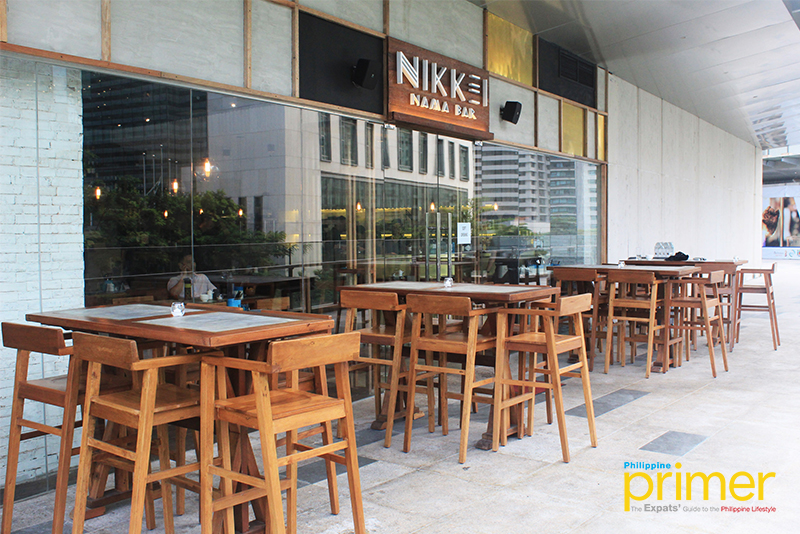 Nikkei Nama Bar is a perfect place for your next night out
The word Nikkei has diverse meanings, like how Peruvians call a Japanese who migrated in their country. With the increase of Japanese people living in Peru, they were able to adapt to the cooking style, practices, and techniques of Peruvian cuisine. With this, Japanese-Peruvian cuisine has evolved, which is what Nikkei highlights.
Meanwhile, the word Nama means "fresh," conveying lightness reflected in the restaurant's use of "just-procured local market ingredients treated to a global playground of taste."
Opened this November 2018, Nikkei Nama seeks to celebrate the food of both cultures, with ingredients that complement each other as if they were meant to be combined. And to give a new savor to Nikkei's frequent diners, Nikkei Nama is serving dishes one can only find in this branch–thanks to the collaborative effort of South American Chef Juan Barcos and Filipino Chef Richie Buenaventura.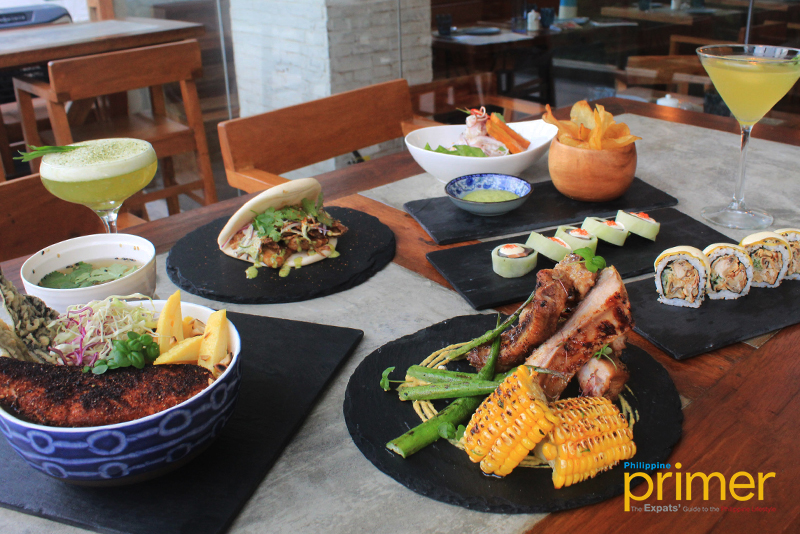 Have a feast of these hearty eats at Nikkei Nama 
This new Nikkei restaurant introduces hearty rice bowls, which are likely to become a diner's favorite with its generous servings of fusion food. Try their Blackened Salmon Bowl (Php 550) which has salmon, Tokyo slaw, peanuts, Tamago, and nori tempura. The salmon, coated with togarashi, has a well-balanced, peppery savor perfect for the main course.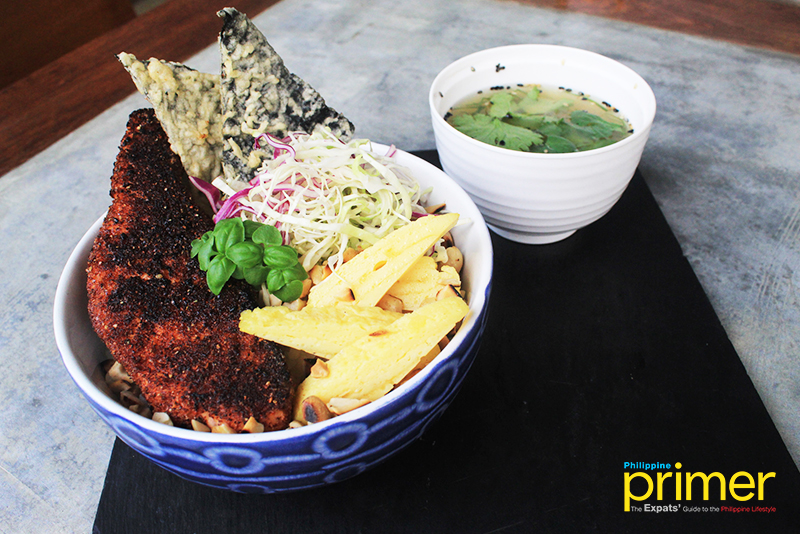 Blackened Salmon Bowl (Php 550)
Fancy meat? Their Iberico Pork Ribs (Php 420) is certainly a must-order. Roasted in a charcoal oven, the pork ribs are marinated in miso paste, hoisin and oyster sauce, with chili corn and okra. The meat is easily chewy and gives a blissfully sweet taste.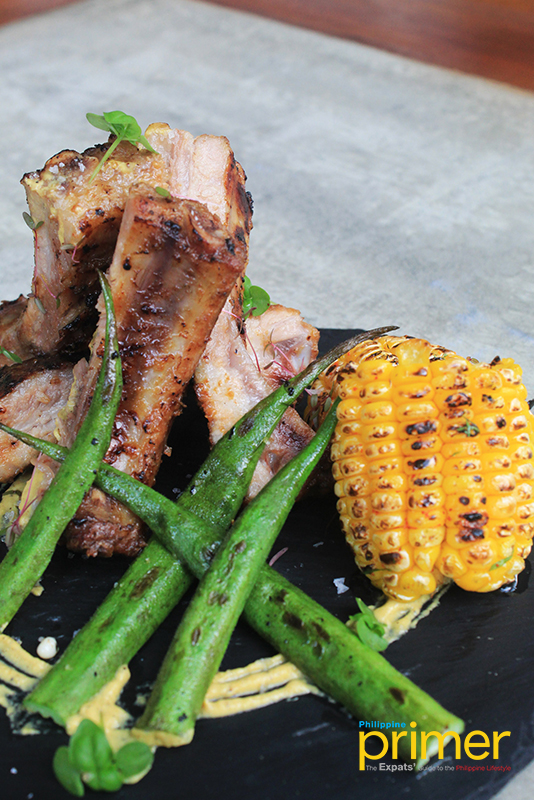 Iberico Pork Ribs (Php 420)
This popular Peruvian dish, Ceviche Mixto (Php 395), made with crab meat, dalandan leche de tigre, onion, cilantro, chili, cherry tomato, lettuce, peanuts, cancha, potato chips, will surely entice the healthy eaters with its nutritious content.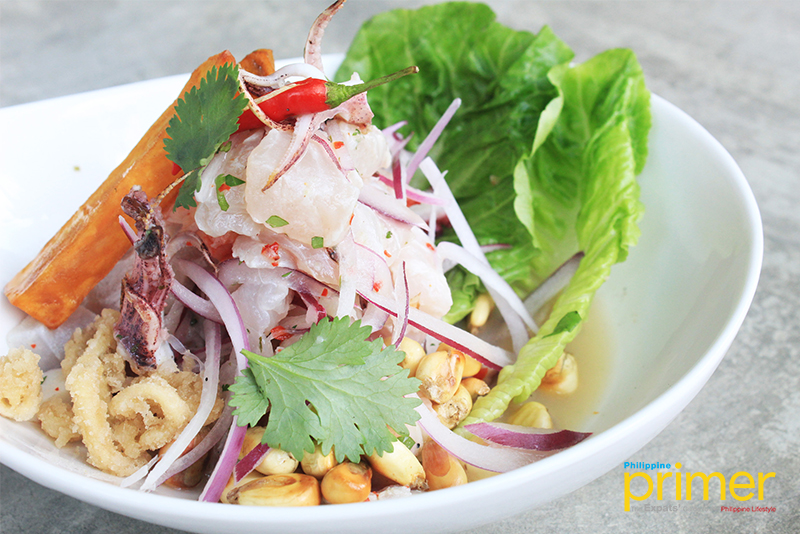 Ceviche Mixto (Php 395)
For those who want the staple Japanese dishes, try the Soft Shell Crab Roll (Php 250), a sushi dish made of soft shell crab tempura, cucumber, sesame seeds, and yuzu with a lightly torched mango on top. One more sushi dish to try is the Lima Roll (Php 295) which contains white fish, salmon, tuna, avocado, cucumber, tobiko, and yuzu mayo aioli.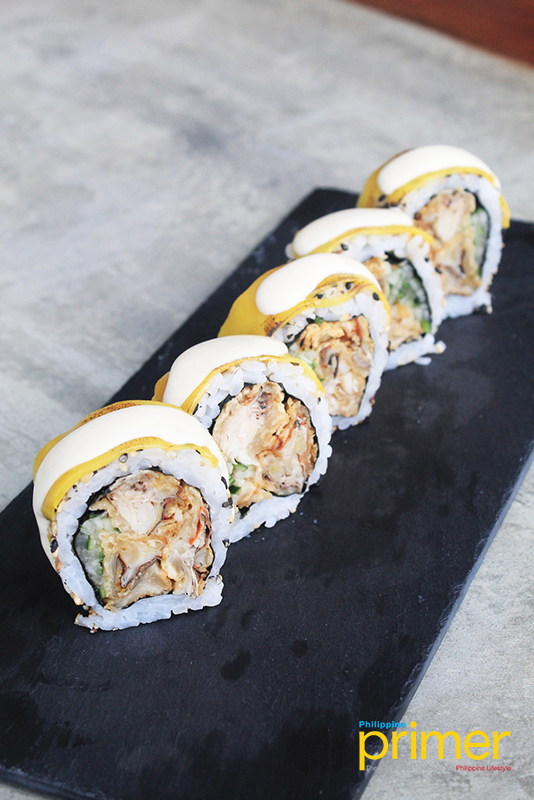 Soft Shell Crab Roll (Php 250)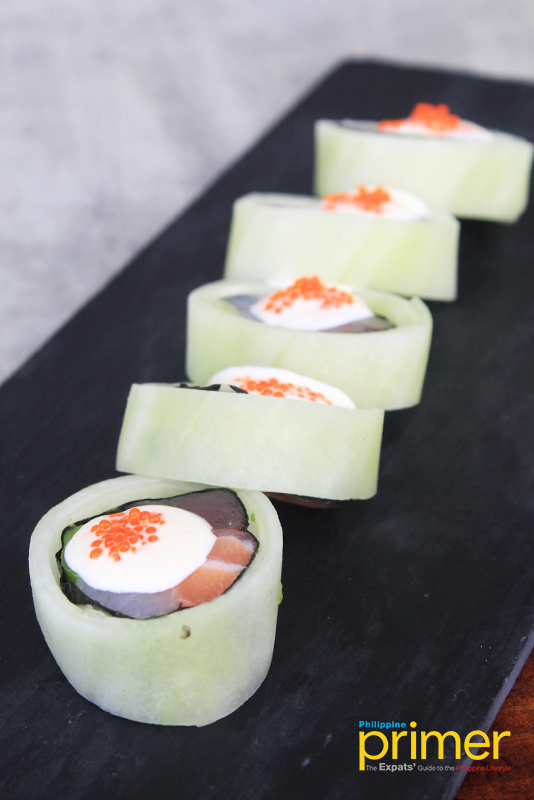 Lima Roll (Php 295)
Nikkei Nama's take on bao is the tastiest one you could ever encounter. The Chifa Bao (Php 280) has pork cha siu, red onion, and cilantro with a juicy meat and miso aioli that makes it look more appetizing.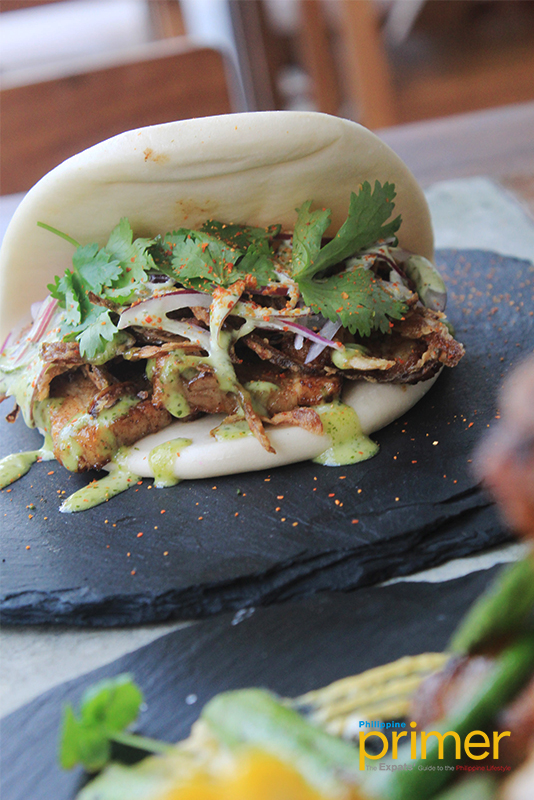 Chifa Bao (Php 280)
Aside from these Japanese-Peruvian eats, imported liquors are also offered. Indulge in Peru's favorite drink with a Japanese makeover. Take the Fujimori (Php 295) for example, which is made of Pisco, matcha, pineapple, orange nectar, fresh lemon, and egg white. It has a bold and aromatic savor, perfect for a party.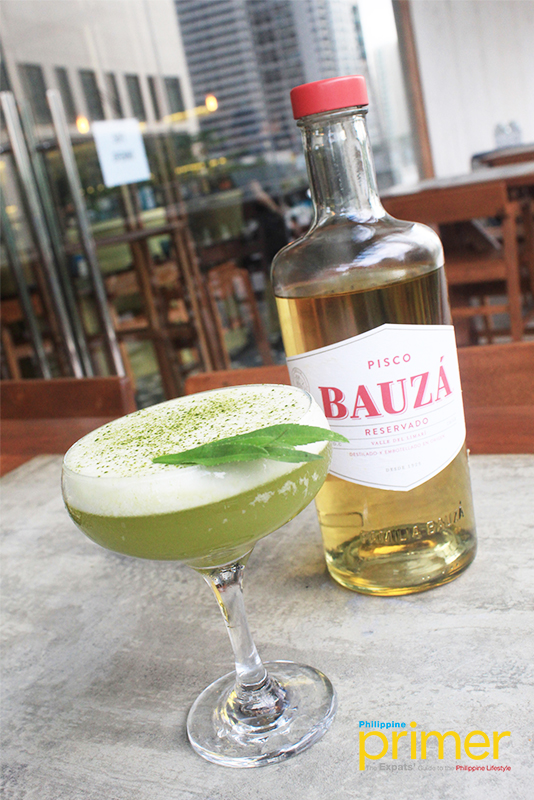 Fujimori (Php 295) 
Meanwhile, Machu Picchu (Php 250), inspired by the iconic Machu Picchu tastes a bit lighter. This one has gin, orange juice, thyme syrup, and soda water.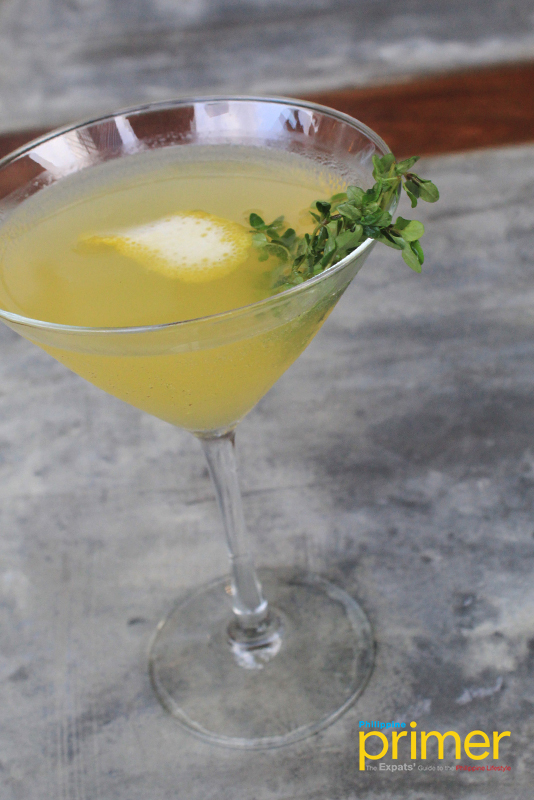 Machu Picchu (Php 250)
Nikkei Nama sticks to Nikkei's restful and casual ambiance. The new restaurant still flaunts its industrial and modish interiors, accentuated by fancy decors and light fixtures.
Catering up to 60 persons, the new Nikkei is relatively bright as it is situated outside the second floor of the tower, overlooking the park. At night, the mood becomes more intimate and dynamic with the soothing, lively music.
Also read:  Nikkei opens new branch in The Podium, Ortigas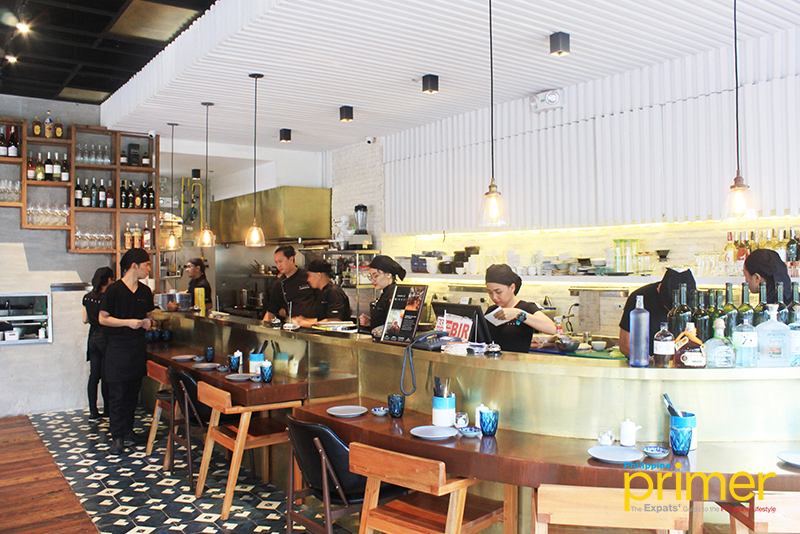 There are counter seats for solo customers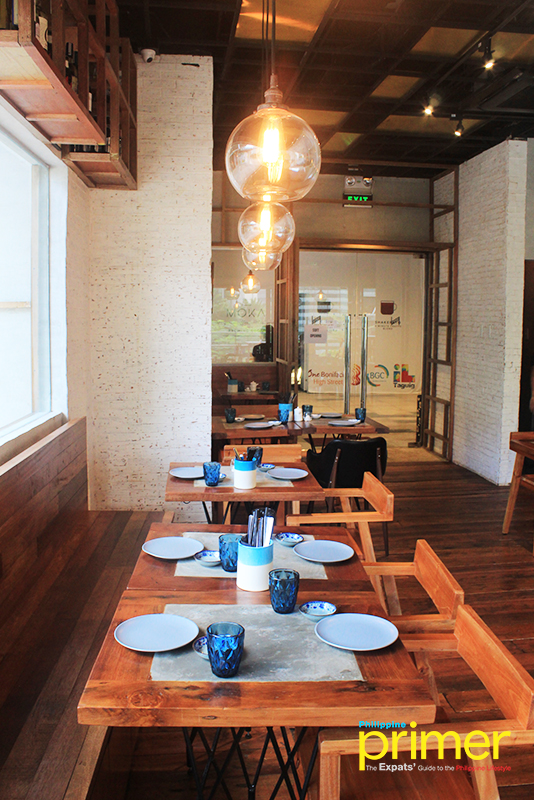 The place is perfect for family or groups of friends
How to get here:
Nikkei Nama Bar is located on the second floor of One Bonifacio High in BGC. It is near Yayoi, Cafe Moka, and Twenty-Four Bakeshop.
From EDSA, drive at Kalayaan Avenue going to 32nd Street. Turn right onto 2nd Avenue bound to 30th Street on the right. Continue along Rizal Drive to 28th Street.
There is a parking space in One Bonifacio High
General Information
2/F One Bonifacio High, 28th Street, Bonifacio Global City, Taguig
02-7-753-9212
0966-533-7573
11 a.m. to 10 p.m.
G/F One Rockwell, West Tower, 71 Rockwell Dr., Makati City
02-8-541-6689 / 0916-636-9817
G/F Frabelle Business Center, 111 Rada, Legaspi Village, Makati City
02-8-880-0231 / 0927-273-0114
11:30 a.m. to 11 p.m.
Ground Level The Podium Mall, Ortigas Center, Mandaluyong City
02-8-637-2206
11 a.m. to 11 p.m.