iDarts DASH in BGC: The First E-Darts Bar in the Philippines
Looking for a place to unwind after a long week at work?
Situated in Bonifacio High Street, iDarts DASH is an electronic darts bar that offers a new and unique way to spend your nights out with your friends!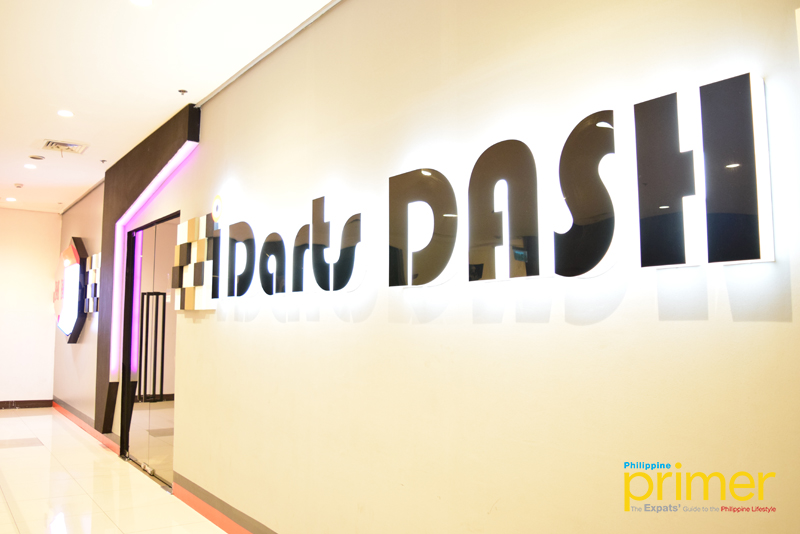 The First in the Country
iDarts DASH opened in June 2018, and prides themselves as the very first electronic darts bar, as well as the first to bring in electronic darts machines in the Philippines.
Soft-tip darts are thrown at the electronic dart board, which automatically tallies the scores of the players.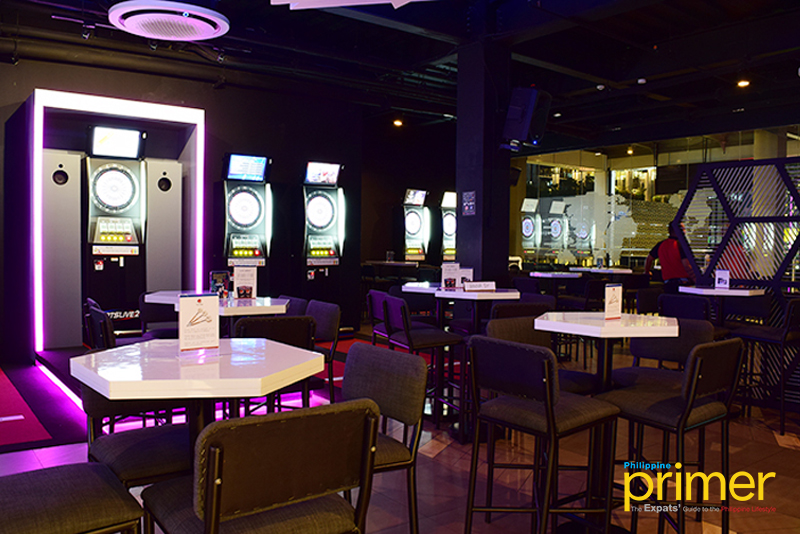 To start, players need to purchase the iDarts Live Credit Card, which is used to get the credits used per game. Players can get a Live Credit Card with 10 credits for Php 300 and a card with 25 credits for Php 600.
Upon the return of empty cards, Php 50 will be reimbursed to the players. Players can also get personalized cards to keep track of their rankings and stats.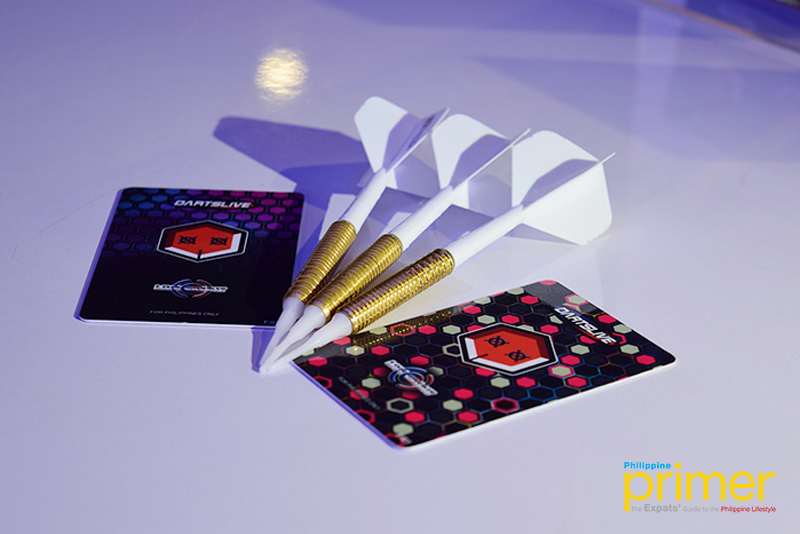 iDarts Live Credit Cards and the darts that are used with their DARTSLIVE machines
There are multiple game modes available on the DARTSLIVE machines. The games are divided into categories such as practice games, general games, party games, cricket games, and match games.
Players can then choose from the variety of games that the machines have. For casual gaming, games like Count-up and Swallow Hat are among the most popular games. For practice games, there are games like Eagle's Eye and Half It. For competitive games, you may try 701 and Cricket.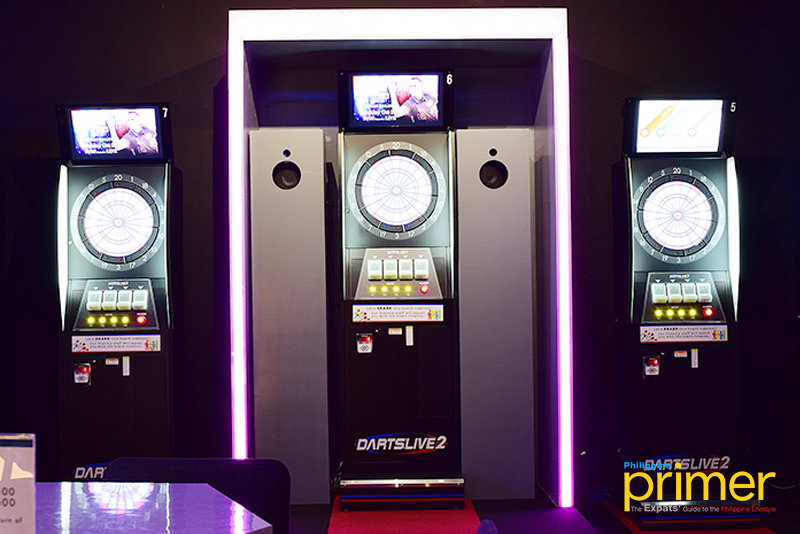 iDarts DARTSLIVE machines
No darts? Don't worry! Patrons can rent out their house darts for Php 200 for one set (three darts). The deposit will be returned once the darts have been surrendered.
Bar Fare
The vibrant menu of iDarts was explicitly made to cater to the Filipino audience. They collaborated with iDarts Group International and local industry specialists to create their menu and signature drinks. The bar boasts a wide array of food to choose from, such as finger food, burgers, and pizza that are perfect with that bottle of beer. 
Sample their Buffalo Chicken Pizza (Php 340), which boasts that same spicy kick that you experience when you have a bit of a buffalo wing.
But if spicy is not your thing, you may try their 4 Cheese Pizza (Php 340), which has parmesan, mozzarella, blue cheese, and cheddar.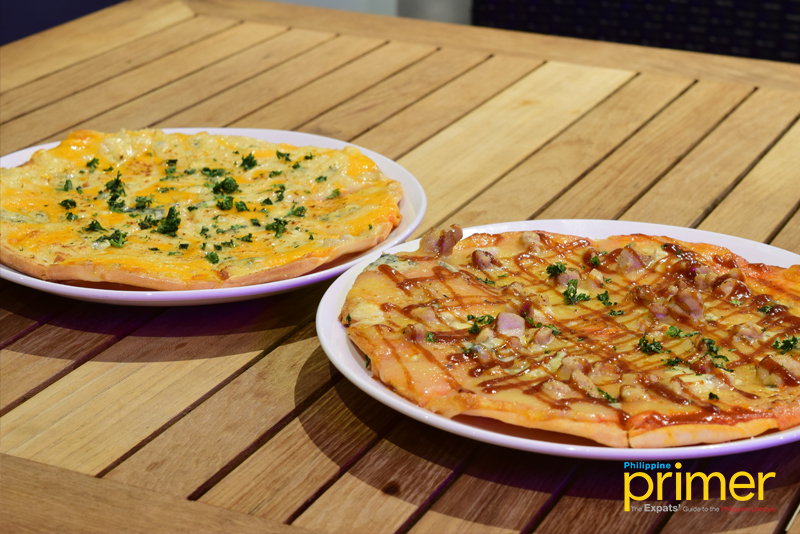 4 Cheese Pizza (Php 340) and Buffalo Chicken Pizza (Php 340) 
Give their Wagyu Beef Sliders (Php 380) a try as they'll leave you wanting more! Their Corn Tempura (Php 180) twists classic vegetable tempura with this variation. Naked Nachos (Php 165 + Php 90 for chili beef), on the other hand, is something that you would want to snack on with your friends.
And of course, who doesn't like buffalo wings? iDarts's Buffalo Wings (Php 340) is something that you wouldn't want to miss out on as they take this classic to a different level.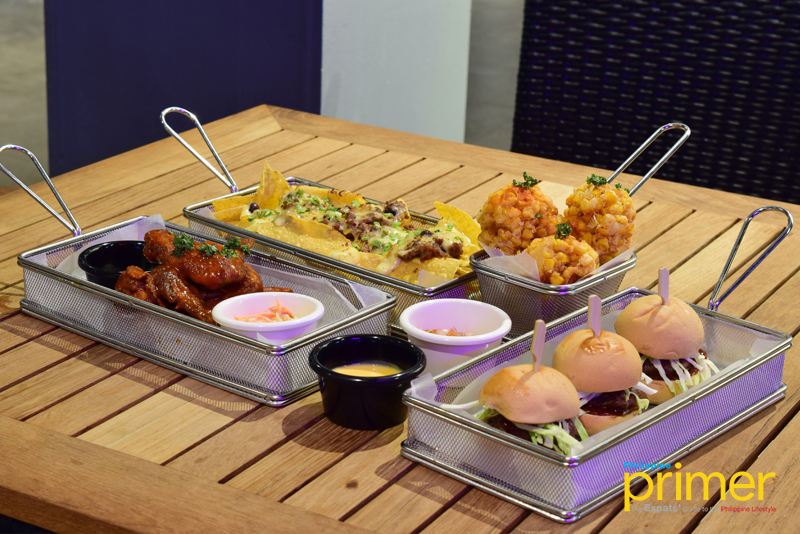 Corn Tempura (Php 180), Naked Nachos (Php 165 + Php 90 for chili beef) and, Buffalo Wings (Php 340)
The Enoki Nest (Php 240) is among their best sellers–it's comprised of enoki mushrooms dusted togarashi and lemon zest. Their Truffle Fries (Php 310) is also a part of their menu that you would want to try because of its very distinct taste.
Also, sample their Fish Poppers (Php 220) as it's certainly hard to forget iDarts's secret spices and ranch dressing.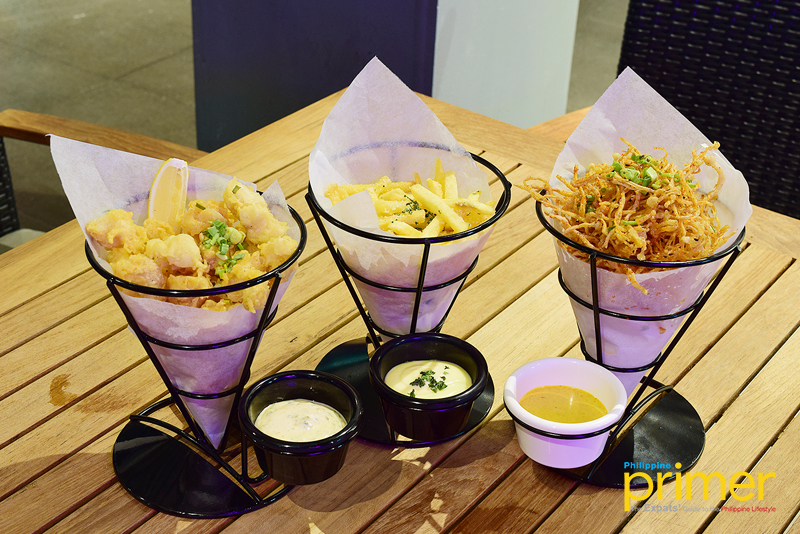 Enoki Nest (Php 240), Truffle Fries (Php 310) and Fish Poppers (Php 220)
Accompanying their food selection is a vast selection of liquor. The bar has a wide selection of cocktails, beers, and shooters to name a few. They also have a collection of local craft beers from Nipa Brew and Engkanto.
Their best selling cocktails include White Horse (Php 300), a concoction of London dry gin, peach schnapps, grapefruit juice, simple syrup, lemon, and egg white; and New York Sour (Php 280), composed of bourbon whiskey, lemon juice, red wine, and simple syrup.
For the ladies, Lipstick (Php 280) is the cocktail for you, comprised of London dry gin, strawberry puree, lemon, basil, and simple syrup–it's indeed a treat that you would want to try.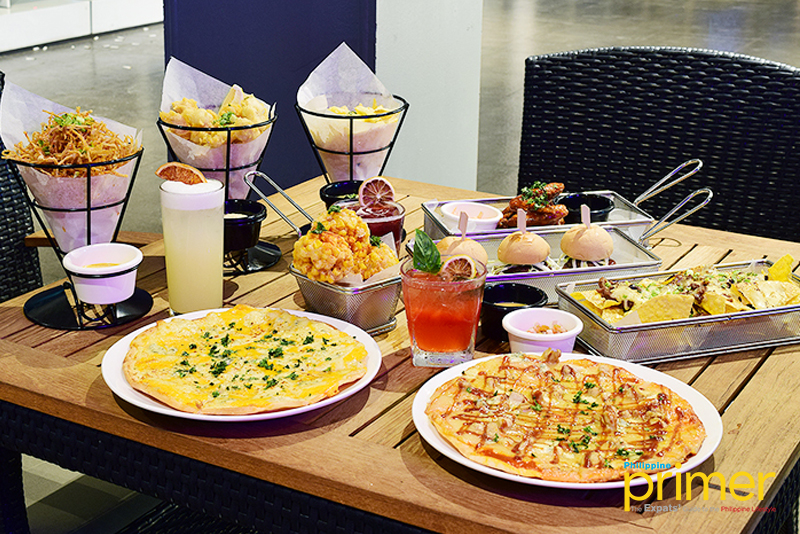 Apart from their darts bar, iDarts also serves as a retail store for soft-tip darts merchandise, accessories, and dart boards.
If you're thinking of going out or just looking for a brand new way to spend your nights out–look no further and head on to iDarts DASH with your friends, colleagues, and family!
For more information, you may visit their official website or their Facebook page. You may also contact them at 02-819-0787 or 0917-317-3926. 
---
This first appeared in Philippine Primer Japanese Magazine's December 2018 issue.
Written by Feliz Grace Bueno

4/F, C3 Annex Building, 7th Ave. corner 30th St., Bonifacio High Street, Bonifacio Global City, Taguig

5 p.m. to 2 a.m. (Weekdays); 5 p.m. to 3 a.m. (Weekends)
Restaurant Menu
You can scroll the image left and right.