High Street Café
Fancy eating food from all over the world, yet don't have the time to go out and search for different restaurants? There's one restaurant in BGC that will satisfy your international craving: the High Street Café, located at the newly-opened Shangri-La at the Fort, Manila.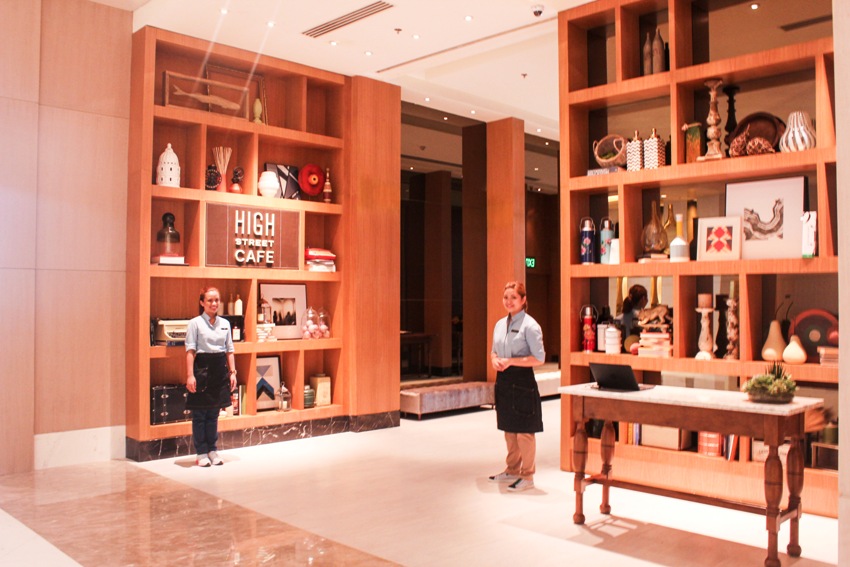 INTERNATIONAL CUISINE AWAITS. A selection of the world's best cuisines gathered in one convenient place: the High Street Café.
High Street café is a modern food hall where you can get a taste of some of the world's favourite cuisine. Nine uniquely designed live kitchens offer a diversity of cuisines that can be hard to find in any other restaurant.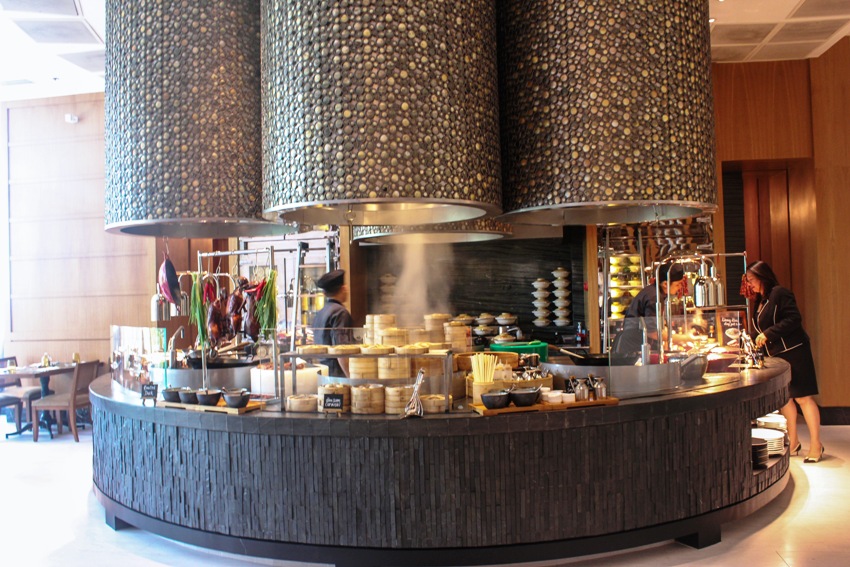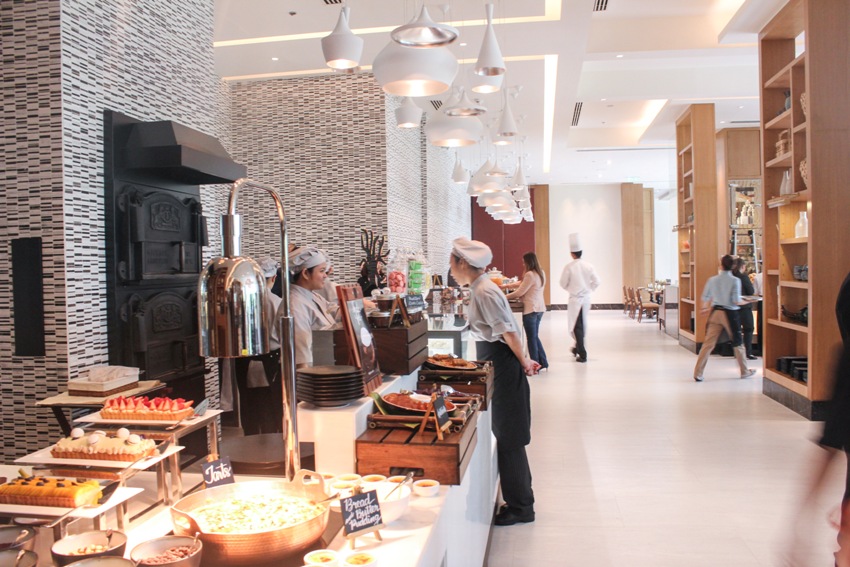 INTERNATIONAL FLAVOR. Two of the nine kitchens at High Street Café: Sweet Spot and Chinese.
The nine kitchens represent the cuisine each one specializes in: Continental, Rotisserie, Seafood and raw bar, Mediterranean, Salad and greens, Japanese, Chinese, South East Asia, and Sweet spot (desserts). All are available via buffet, so you don't need to think about which dish to pair with which. If you're not fond of buffets, you can always go ala carte.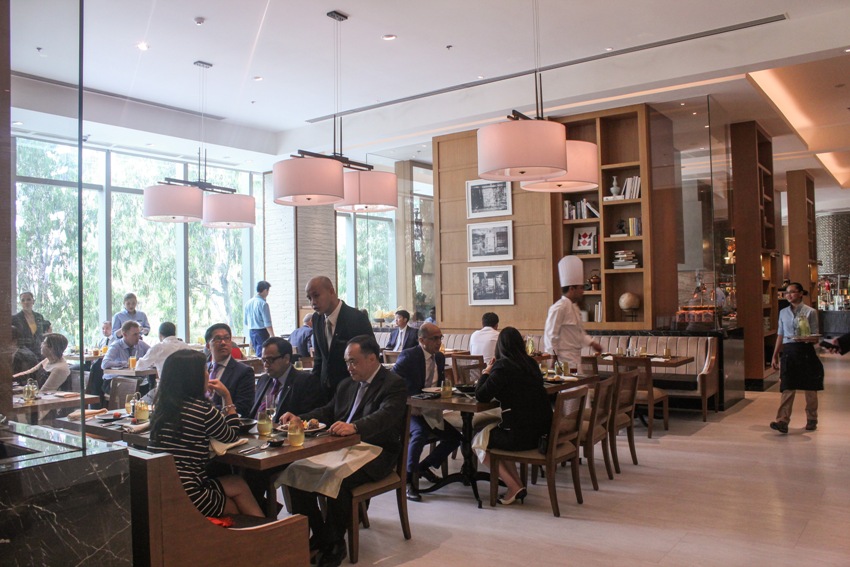 SPACE A-PLENTY. Just a small portion of High Street Café.
The restaurant's interior lends itself to being a true food hall: plenty of space with a lot of options. The nine kitchens are scattered throughout the restaurant, with seating provided in front of each.
The restaurant accepts walk-ins even though it's one of the hotel's main restaurants. They are open daily from 6 a.m. to 11 p.m., with breakfast from 6 a.m. to 11 a.m. Their buffet schedule is as follows:
Breakfast: 6:30 a.m. – 10:30 a.m. (Monday to Friday)
Lunch: 12 p.m. – 2:30 p.m.
Dinner: 6 p.m. – 10:30 p.m.
You can find the High Street Café at the second level of the East Podium, Shangri-La at the Fort, Manila, 30th St. cor. 5th Ave., Bonicfacio Global City, Taguig. For more information, you can call the Shangri-La at the Fort, Manila at 02-820-0888.

2nd Level, East Podium, Shangri-La at the Fort, Manila, 30th St. cor. 5th Ave., Bonicfacio Global City, Taguig

Daily, from 6:00 am to 11:00 pm. Buffet schedule is as follows. Breakfast: 6:30 am – 10:30 am. Lunch: 12:00 pm – 2:30 pm. Dinner: 6:00 pm – 10:30 pm