Gran Caffe' Lavena
See Venice, Italy in the Philippines.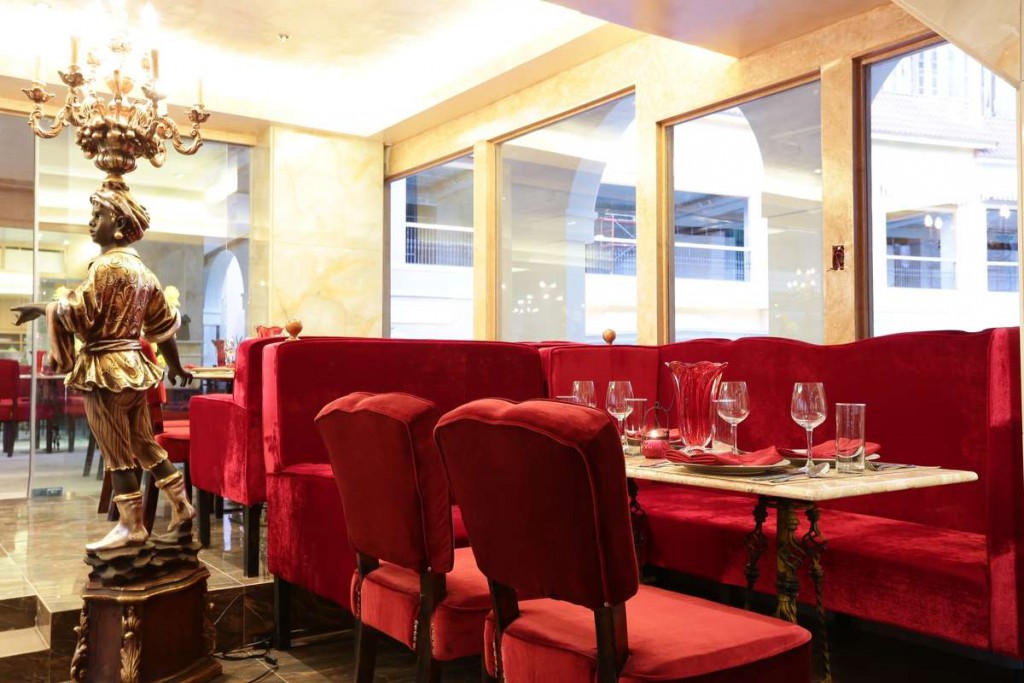 Dine a la Italian. (Photo by user CateyPerryAlwaysHungry via Zomato)
Famous for being a 17th century café in Italy, Caffe Lavena has drawn tourists, A-list celebrities, and well-known personalities for being one of Italy's most admired tourist destination. With its alluring charm, many places in the world have been patterned to the café, such as the new Gran Caffe' Lavena at the McKinley Hill in Taguig.
Gran Caffe' Lavena is a restaurant café located at the Rialto Bridge in the newest attraction at the Venice Grand Canal Mall. Even before the attraction was formally opened, many visitors have come to see this attractive place. Aside from the picturesque view that the restaurant offers, a lot of people loved their delectable offerings ranging from appetizer to dessert.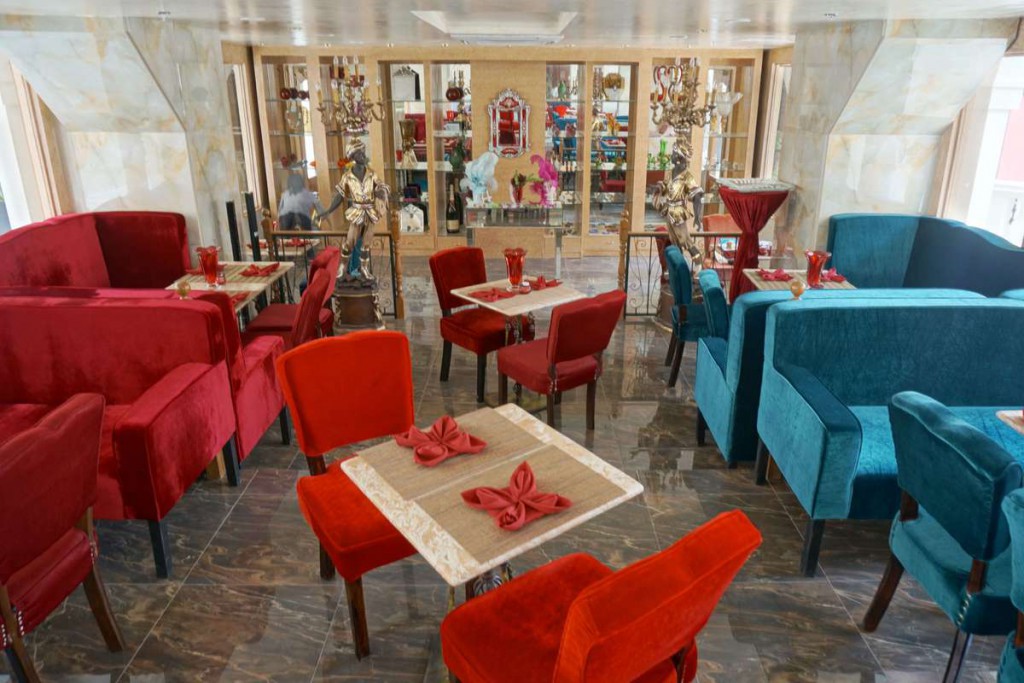 Be seated in these sophisticated chairs. (Photo by Reyjohn and Giovan Tia via Zomato)
Its delicate and sophisticated dining area will make you feel like you're in a European setting, with their plush blue and red seats making your dine comfortable. To add on that fancy vibe, they have a live music playing as you eat.
Of course, their Italian food offerings are a must-try. They have appetizer, soup, salad, main course, sandwiches, and desserts to offer, which are all perfect whenever you want to have a fancy dining experience. They serve authentic Italian pastries crafted by their chefs Davide and Belle.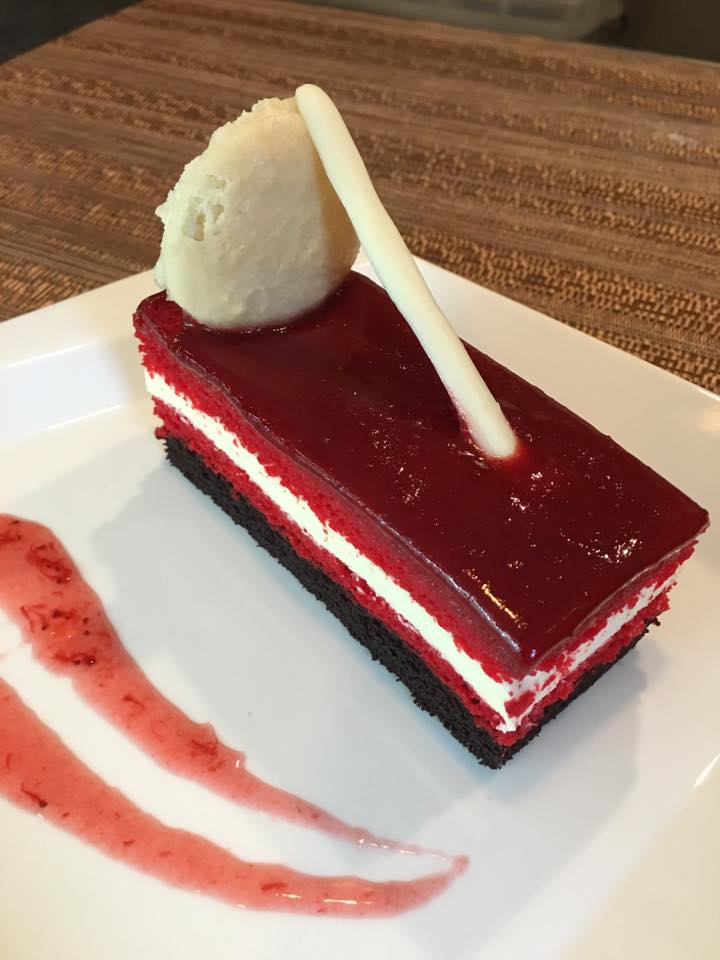 Red velvet cake photo (P320). (Photo via Gran Caffe Lavena's Facebook page)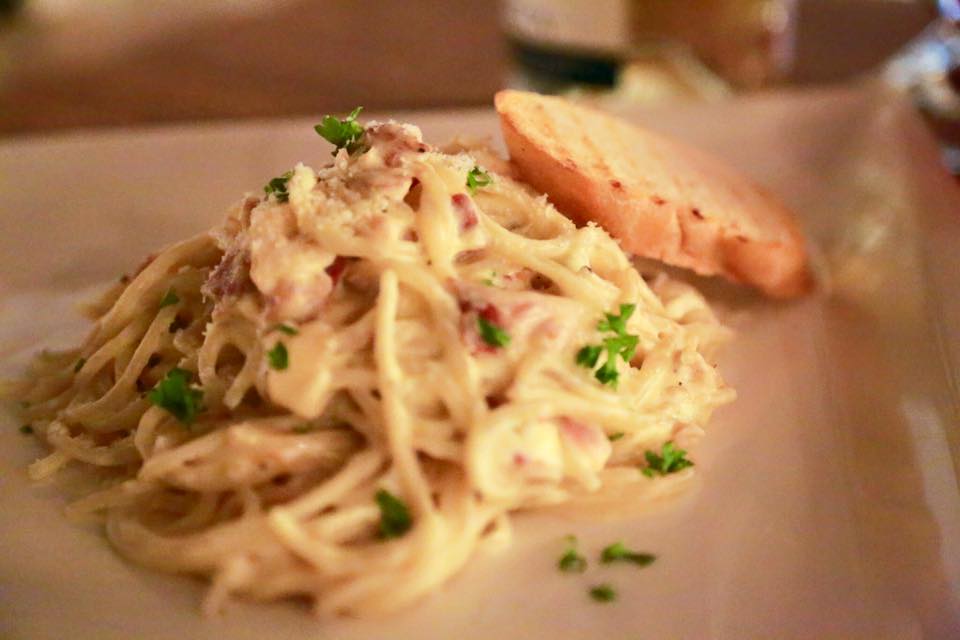 Have a taste of their creamy carbonara. (Photo via Gran Caffe Lavena's Facebook page)
Tag your friends along with you as you visit this exquisite café at Venice Grand Canal Mall!
Venice Mall, McKinley Hill, Taguig City, Metro Manila
0995-4555-7389