Ginza in BGC: Offering a Symphony of Japanese Delights
When it comes to Japanese cuisine, Filipinos have wholeheartedly embraced the art of flavors, creating a delightful culinary fusion that captivates the senses. Our penchant for Japanese food is an enchanting affair, where the delicate balance of freshness and umami harmonizes with their own vibrant palate. Whether it's the sizzle of teppanyaki or the symphony of flavors in a bento box, our love for Japanese cuisine knows no bounds, exemplifying a delicious cross-cultural connection that continues to evolve and excite taste buds across the archipelago.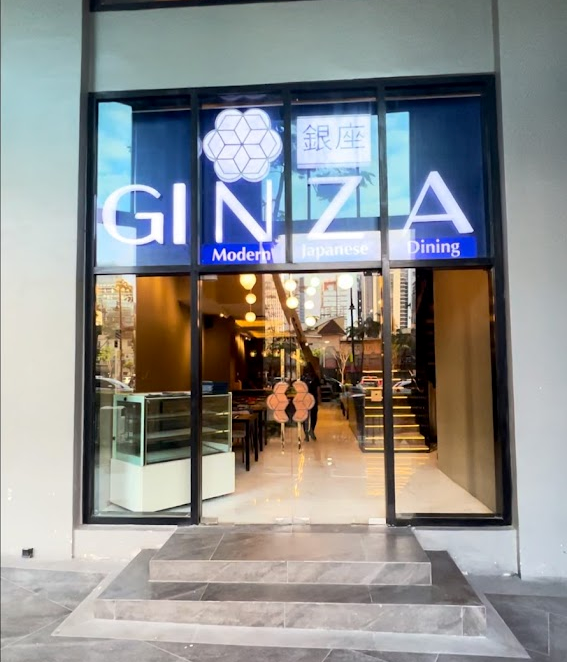 IMAGE from Ginza Japanese Restaurant
Ginza Japanese Restaurant in BGC offers them all and so much more. Prepare to surrender to a symphony of tastes, for their menu offers a cornucopia of delectable delights, meticulously curated to tantalize the most discerning palates. With its extensive menu and impeccable attention to detail, Ginza offers an exquisite dining experience that is both satisfying and adventurous.
Start off your meal with their signature sushi and sashimi. Each handcrafted morsel is meticulously shaped that reflects the chef's expertise and creativity, and showcases the purest essence of the sea. It's a harmonious balance of pristine ingredients and expert knife skills, delivering a clean and refined culinary experience that allows the natural flavors to shine.
Salmon Sashimi / IMAGE from Ginza Japanese Restaurant Facebook page
Savor its rotabayaki offerings–carefully selected and expertly seasoned meats and vegetables  masterfully cooked over an open flame–that are with smoky flavors that dance on the palate, creating a symphony of taste.
Pork Skewers / IMAGE from Ginza Japanese Restaurant Facebook page
Indulge in the rich flavors of delish donburi or Japanese rice bowl with fluffy rice, a captivating array of toppings, forming a tapestry of flavors and textures. From succulent meats to simmered vegetables, each component is thoughtfully prepared and infused with a medley of seasonings and sauces.
To those looking to try great noodle dishes, Ginza's zaru soba is a must-try. As you delicately lift the chilled soba noodles with your chopsticks and dip them into the savory dipping sauce, a cool and satisfying sensation washes over you. The first bite is a burst of simplicity and subtle flavors, as the nutty notes of the soba noodles combine harmoniously with the umami-rich dipping sauce. It's a dish that leaves you feeling rejuvenated and content, making it a perfect choice any time you crave a light and flavorful meal.
Zaru Soba / IMAGE from Ginza Japanese Restaurant Facebook page
Whether you're seeking an intimate dinner for two, a business lunch, or a celebratory gathering with friends, Ginza in BGC is a place where Japanese culinary artistry meets warm hospitality, leaving a lasting impression on all who enter its doors.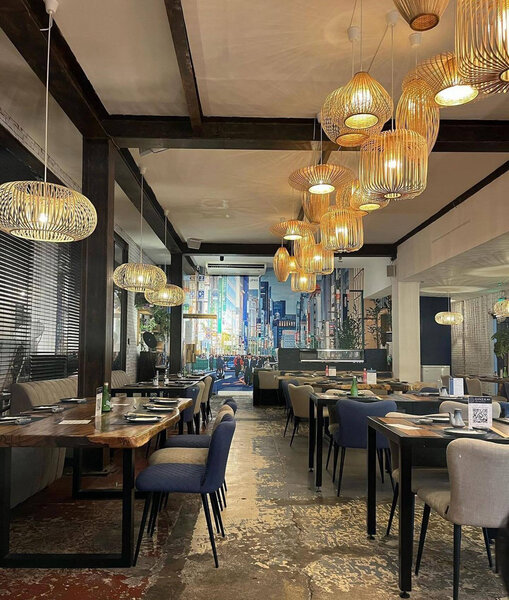 IMAGE from Ginza Japanese Restaurant Facebook page
General Information
G/F Icon Plaza 26th St., BGC 1634 Taguig
0917-887-8366
11:00 a.m. to 10:30 p.m. (Mon-Thu; Sun) / 11:00 p.m. to 10:30 a.m. (Fri-Sat)
2307 Chino Roces Ave, Makati, 1232 Metro Manila
G/F, Augustin 1, Emerald Ave, San Antonio, Pasig, 1605 Metro Manila