Frank & Dean in BGC
Buildings may have slowly taken over parts of the area, but scattered murals and illustrations indicate that Bonifacio Global City is a melting pot where both art and business peacefully coexist.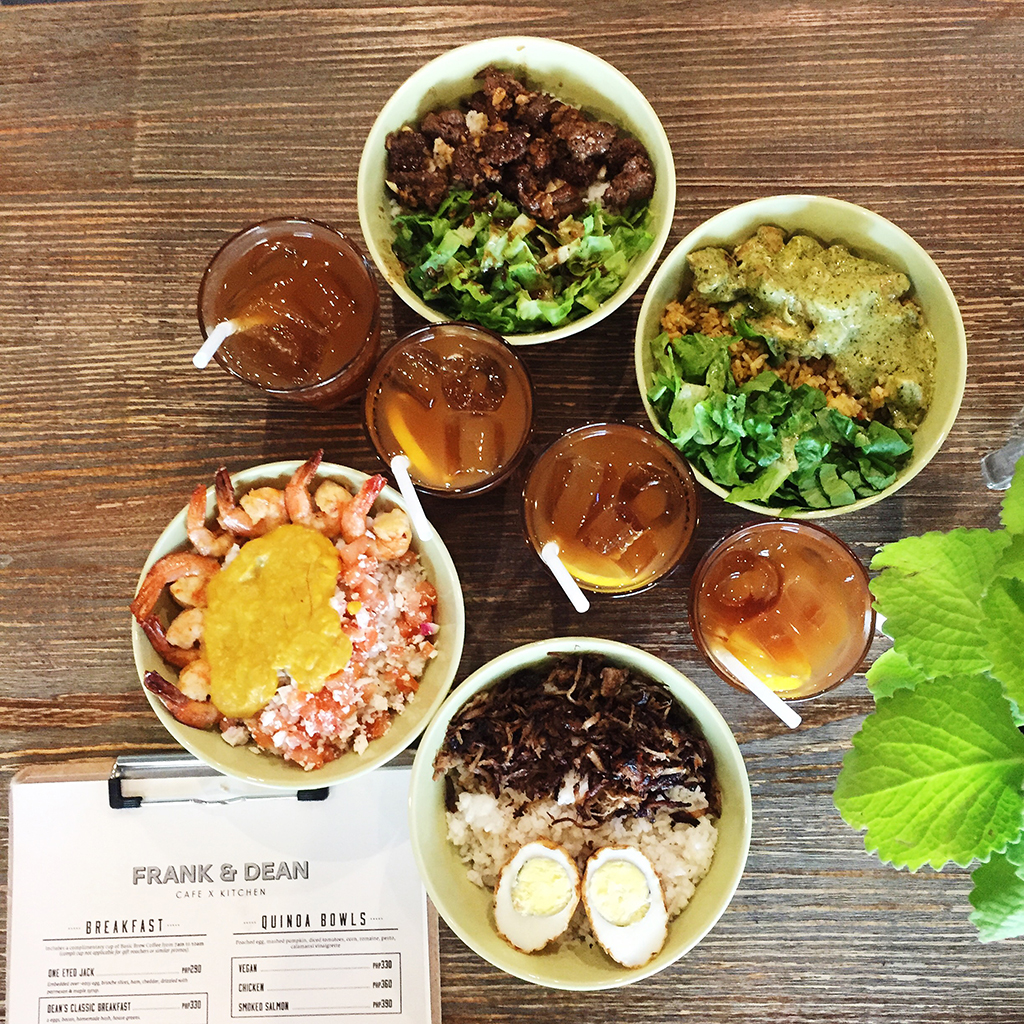 NEIGHBORHOOD BOWLS. Frank & Dean embodies a neighborhood spirit, much like its home turf: BGC.
Frank & Dean is a cafe that is an extension of this philosophy. Named after the eternal ambassadors of cool (Sinatra and Martin, respectively), its location makes it both accessible and secluded.
If you value productive meetings, brainstorming sessions or just some much-needed me time, then this cafe might just be the place for you.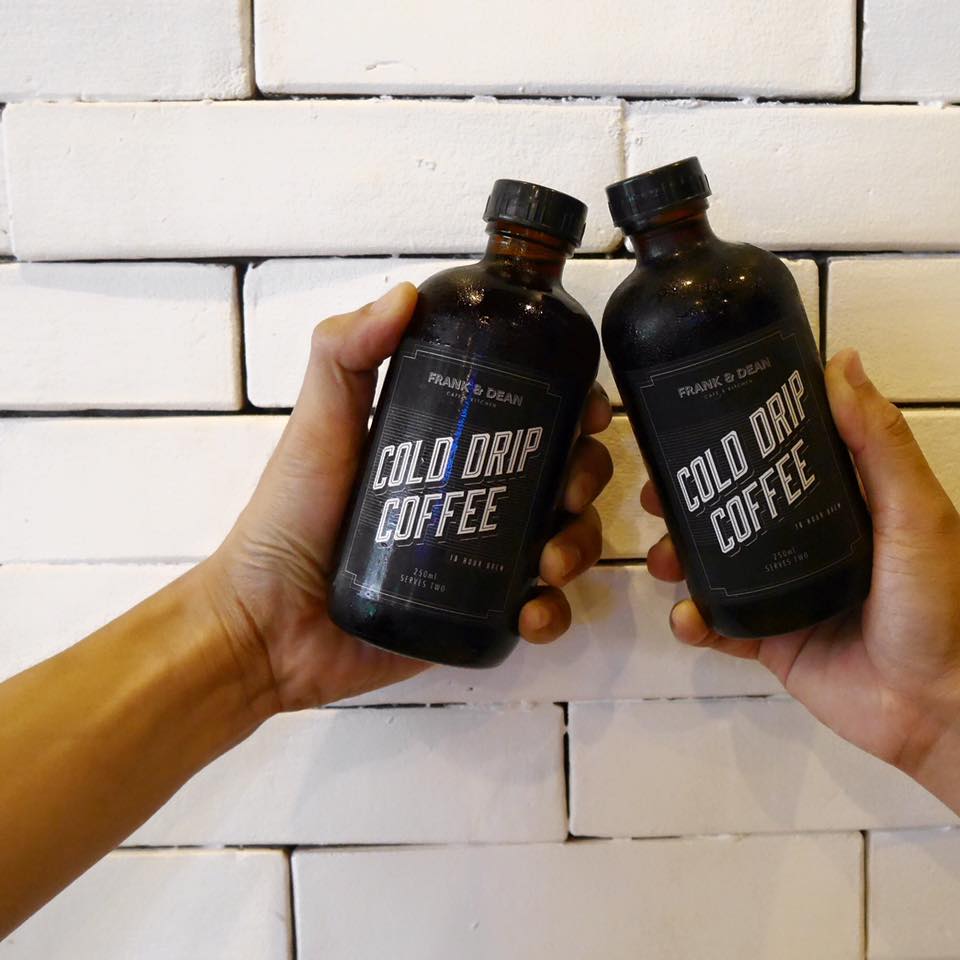 COLD DRIP COFFEE. A great way to start your day… or simply finish your morning jog.
Frank & Dean is the go-to place for legit specialty coffee in the neighborhood. Your morning jog is best paired with their signature cold drip coffee (Php 180).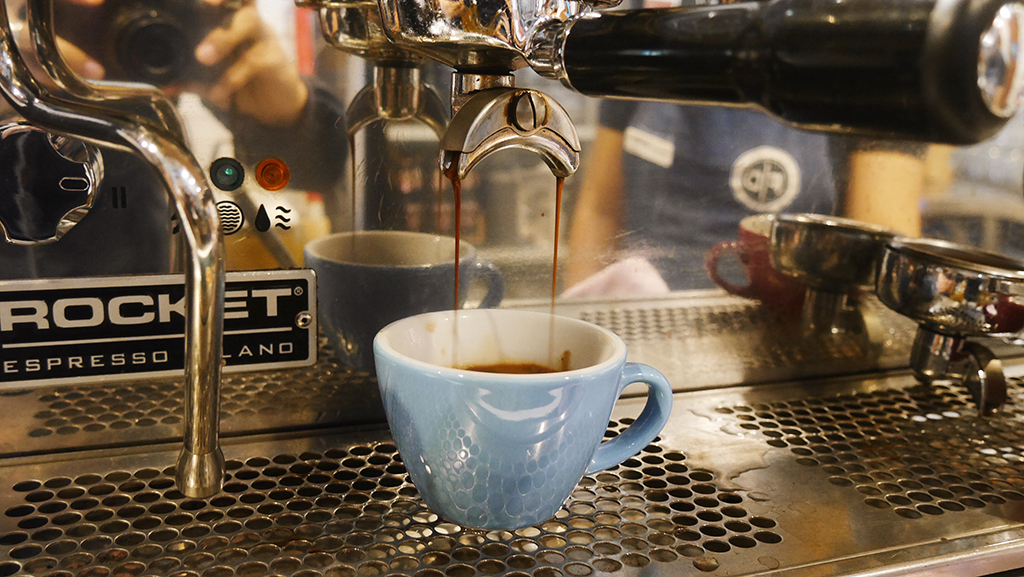 LONG BLACK. Something a bit more laid back for those who are looking to lay back.
If you want a quiet place that gives you the privacy to catch up on your reading, a cup of their perfectly pulled long black coffee (Php 120) is perfect to set your reading mood. Drop by on a weekend and chances are you might just walk into an urban gardening workshop, a vinyl listening session or an open mic night. Frank & Dean's warm, welcoming atmosphere has a little bit of something for everyone.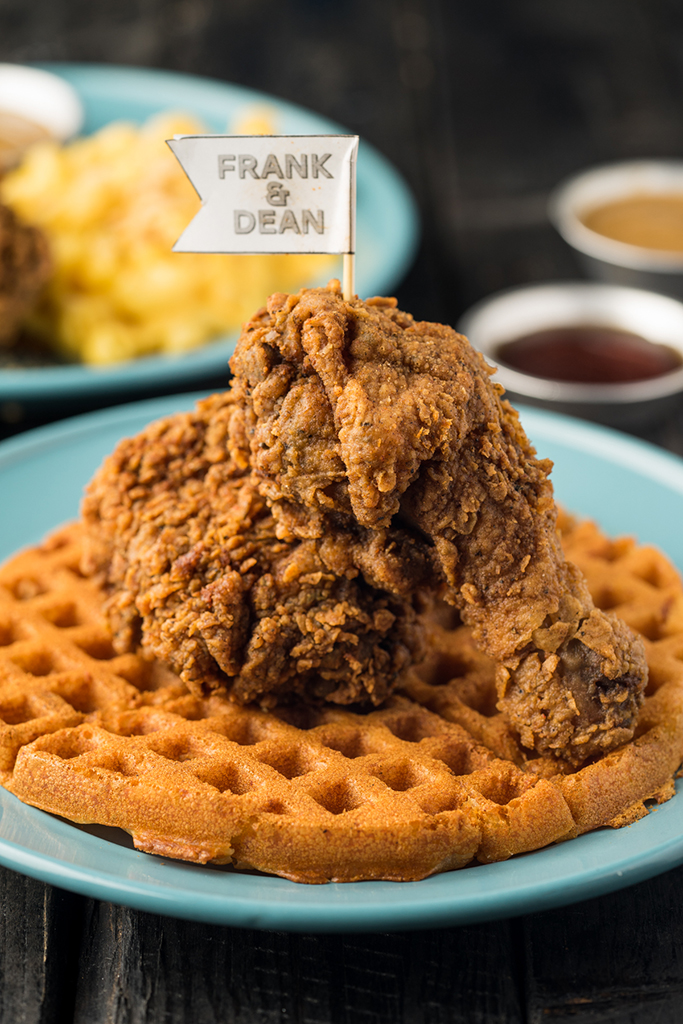 ALWAYS WORTH EVERY VISIT. Their Southern Fried Chicken and Waffles will keep you coming back for more.
So, what else is on their menu that's worth your time? Well, there's Frank & Dean's best-selling fried chicken and waffles (Php 270 for one waffle, Php 395 for 2) paired with their freshly brewed coffee.
If you want to try something new, you may choose the Frank Champion. Fluffy scrambled eggs, cheddar cheese, and caramelized onions come together in a warm brioche bun dressed with sriracha mayo will surely satisfy whatever cravings you have.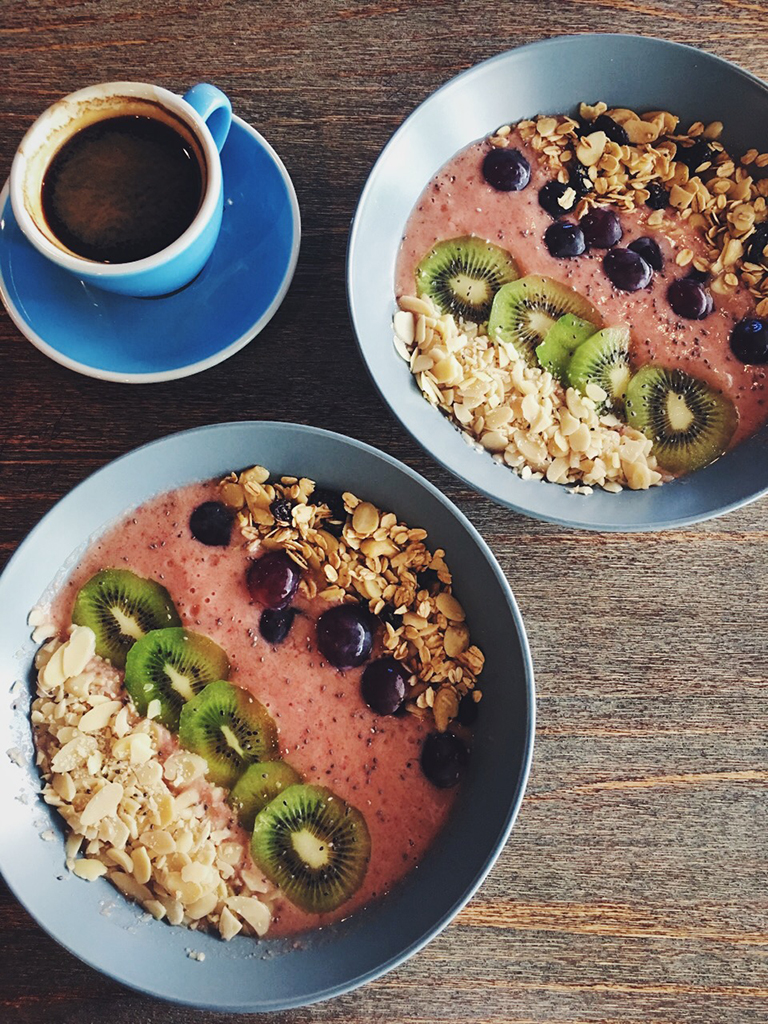 SMOOTHIE BOWLS. Popular among millennials, Frank & Dean has hopped on the smoothie bowl train.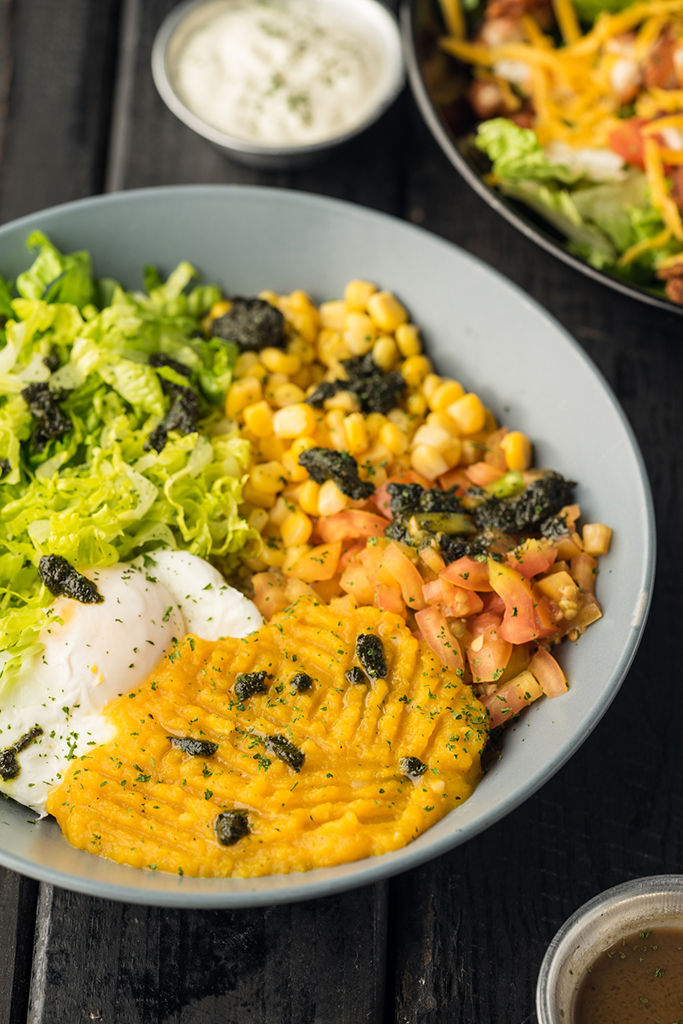 QUINOA BOWL. Want something even healthier? Try their Quinoa Bowls.
For mood boosters, you may opt to choose a healthier alternative such as their smoothie bowls which are topped with almond flakes, homemade granola, kiwi, grapes and chia seeds. For other healthy options, they also have quinoa bowls and an all natural protein shake. All of these come in different variants depending on your mood to energize your slow afternoon.
For a neighborhood to be progressive and hip, you need neighbors who are progressive and hip. In the BGC area, Frank & Dean is that neighbor who sees value in a thriving community and serves as the meeting point for all the movers and shakers this side of Manila.
Frank & Dean is located on the first floor of Forbes Town Center in Burgos Circle, Bonifacio Global City.
---
This is a press release from Frank & Dean.
General Information
1/F, Forbes Town Center, Burgos Circle, Bonifacio Global City, Taguig City
0917-445-7056
7 a.m. - 10 p.m. (Mon. to Tue.), 7 a.m. to 12 m.n. (Wed. to Thur.), 7 a.m. - 2 a.m. (Fri. to Sat.), 7 a.m. to 5 p.m. (Sun.)