Flatiron 1771 Modern Diner in BGC: Good Food, Good Mood
Wake up. Work. Unwind. Repeat. Sounds familiar? For many hardworking neighborhood folks, this routine is a norm. Somewhere in between winding down and starting up, you'll find that the urbanite often retreats to a familiar nook, a haven of sorts where everything is comfortable, casual, and consistent. That is what Flatiron 1771: Modern Diner has become.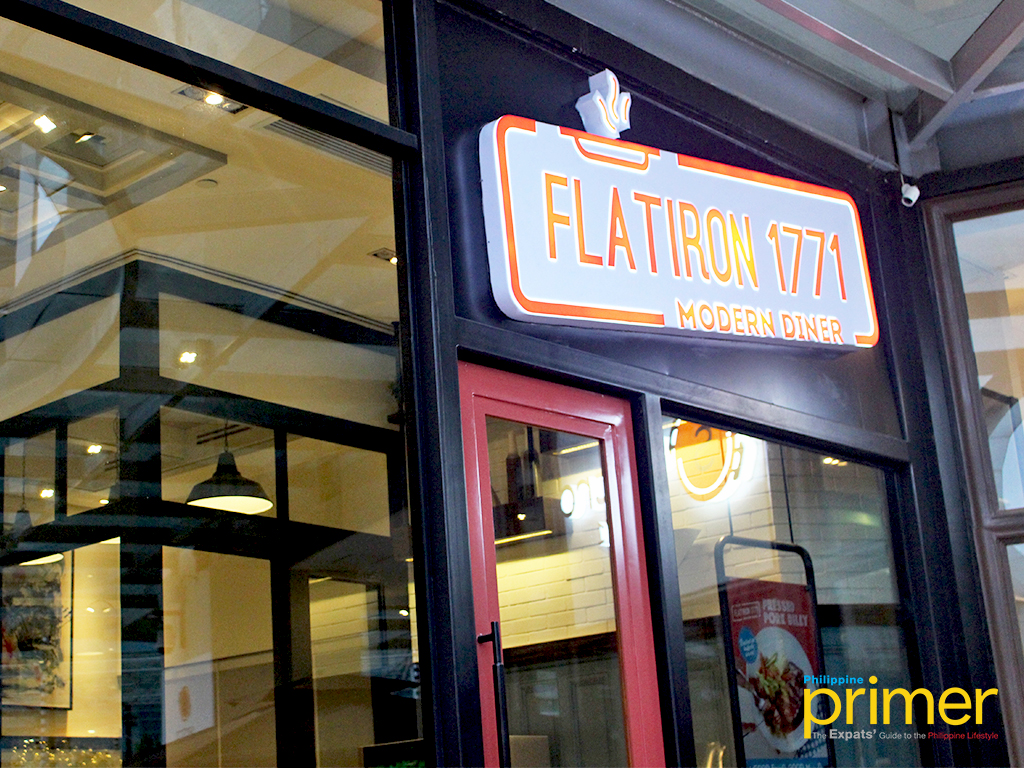 They have a new sign and a mural that says "Good Food, Good Mood" outside 
Flatiron 1771 is the go-to place for every day and milestone moments. It's a meeting staple, the after-work or after-school hangout, and a definite place to go to perk up your day. As the trusted spot for good food and mood, the restaurant has elevated and improved; adding new dishes to the menu and spicing up their exteriors and as well as their interiors.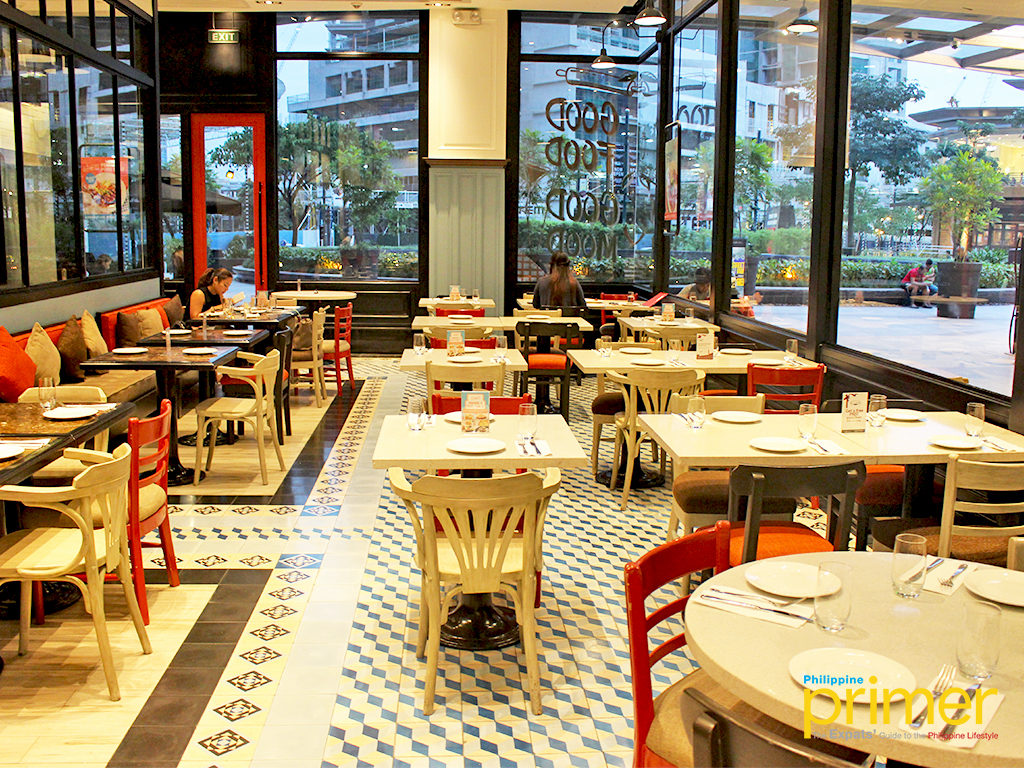 Bright and bold! Flatiron 1771 interiors is a somewhat like a modern home
Shaking things up, they've added new dishes to make waves on Instagram and as well to our stomachs. One of these possible new-found favorites is the Pressed Pork Belly. It gives you a taste of home, with the succulent pork baked in a tent then grilled and basted with buffalo sauce and its drippings. Superb and flavorful!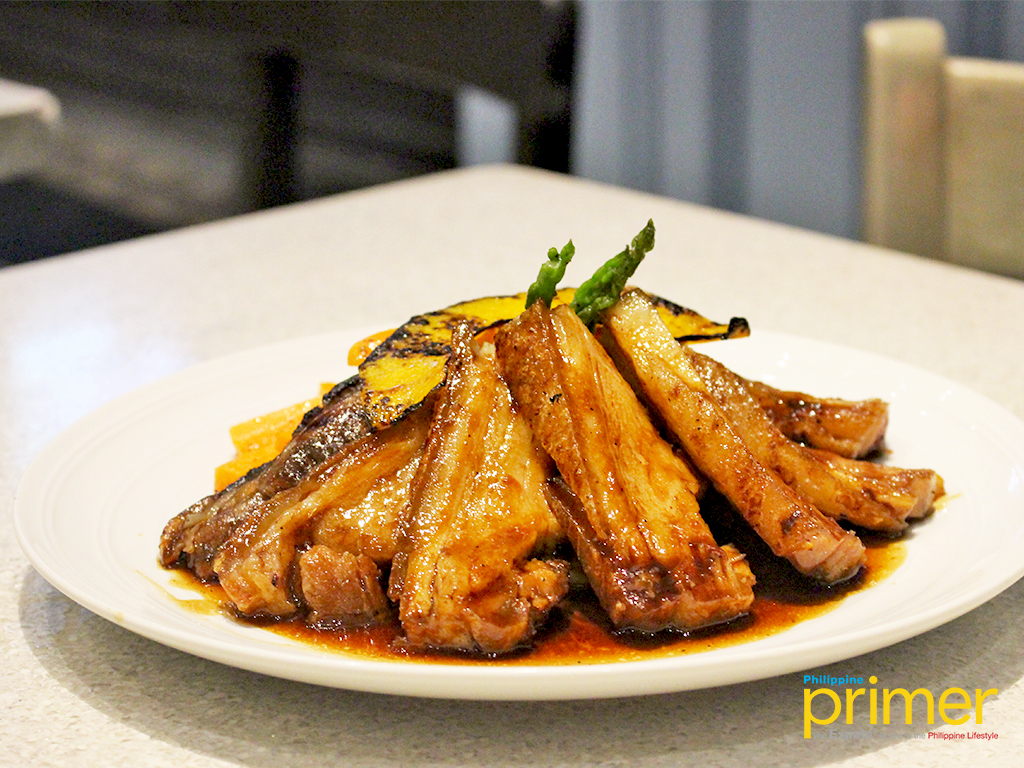 Pressed Pork Belly (Php 595)
If you're into pizza, one thing not to miss is their Four Cheese Pizza. We recommend the white for a creamy and tasty blend, but you can also have it with red sauce. Pizza and pasta are best eaten in pairs, which is why you should totally try their Seafood Angel Hair Pasta, a medley of flavors of seafood, wine, and tomatoes. The sauce is topped on angel hair pasta which makes it light yet tasty.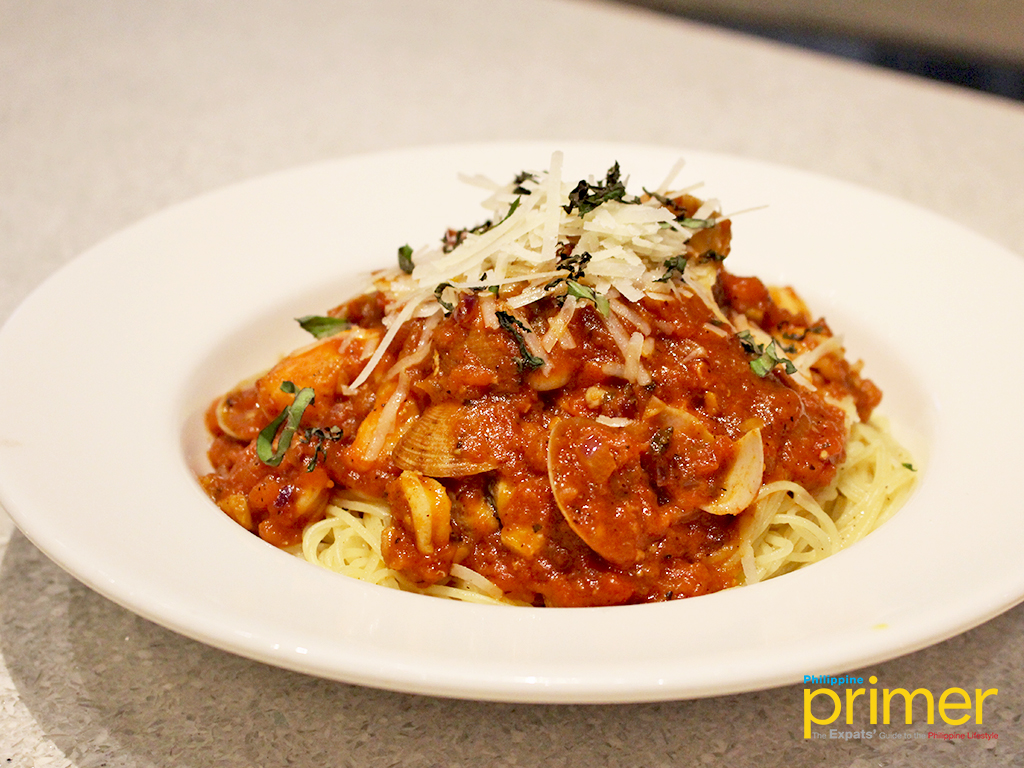 Seafood Angel Hair (Php 370)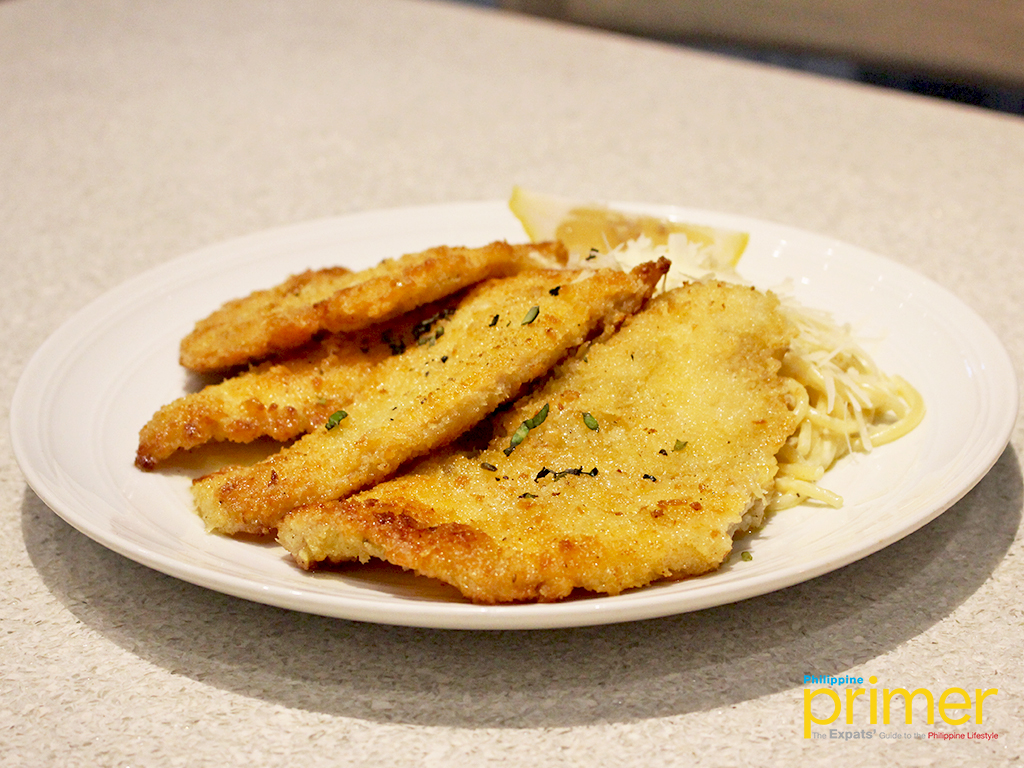 A favorite all-time classic of Flatiron 1771, Chichen Piccata (Php 480)
A perfect ending to every meal is dessert. There are no new entries to their dessert menu, but the classics are still something to rave about. Don't miss out on their Intense Brownie Burger (Php 560): coffee ice cream sandwiched between two swill chocolate fudge brownies, placed on a bed of cream cheese sauce and slathered with chocolate espresso and toffee sauce.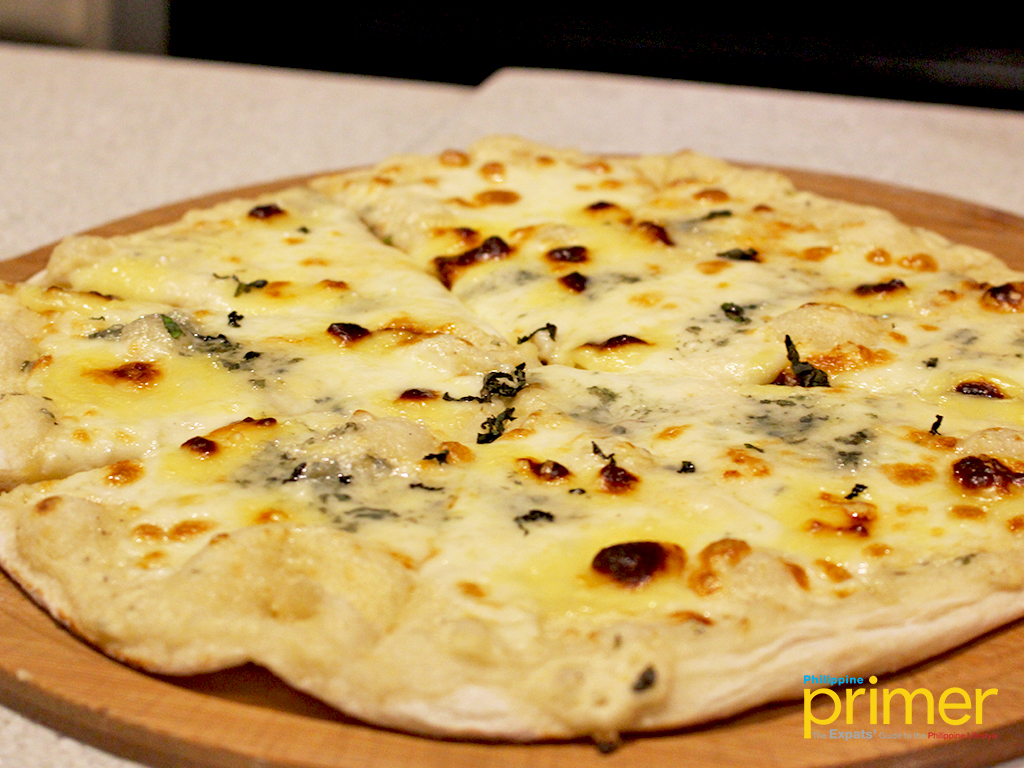 Four Cheese Pizza in white sauce (Php 395)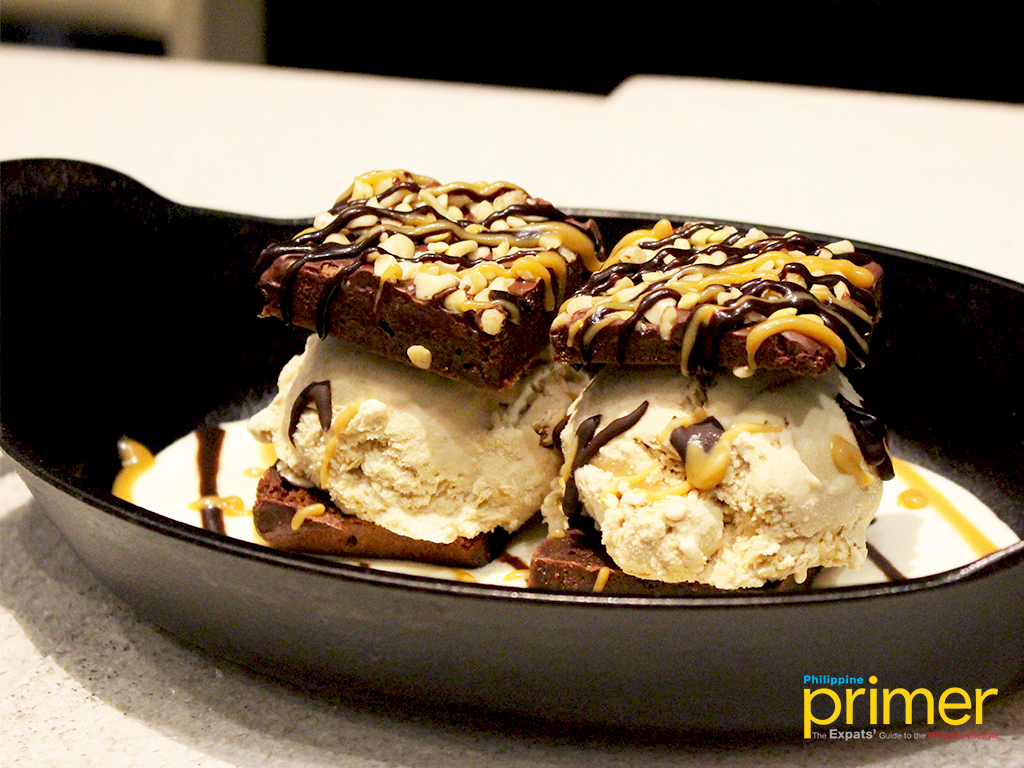 Intense Brownie Burger (Php 560)
Flatiron 1771 is located at the Upper Ground Floor (fountain level) of Uptown Mall in Bonifacio Global City. For inquiries and more information, you reach them through their numbers 02-802-5458 or 0917-854-4540 or log in to www.flatiron.ph. Be comforted by the feel-good food and remember that your good mood is on them!
Store Information
G/F, Uptown Mall, 9th Ave. cor. 36th St., Bonifacio Global City, Taguig
02-802-5458
0917-854-4540
11:00 am – 10:00 pm, Sunday – Thursday; 11:00 am – 11:00 pm, Friday and Saturday
flatiron@1771group.com