El Corazon in BGC: Serving Timeless Filipino-Hispanic Dishes in Manila
Updated as of August 8, 2023
The three-century-long history of Spain's involvement with the Philippines significantly shaped various facets of Filipino culture. This includes not only influences on education and religion but also significant transformations in Filipino gastronomy.
Spanish dishes like morcon, embutido, and, paella have made their way to the Filipino menu with modifications to fit the Filipino palate. This unique blend of flavors spurred the growth and success of restaurants specializing in Filipino-Spanish cuisine, like El Corazon located in Uptown Mall, Bonifacio Global City.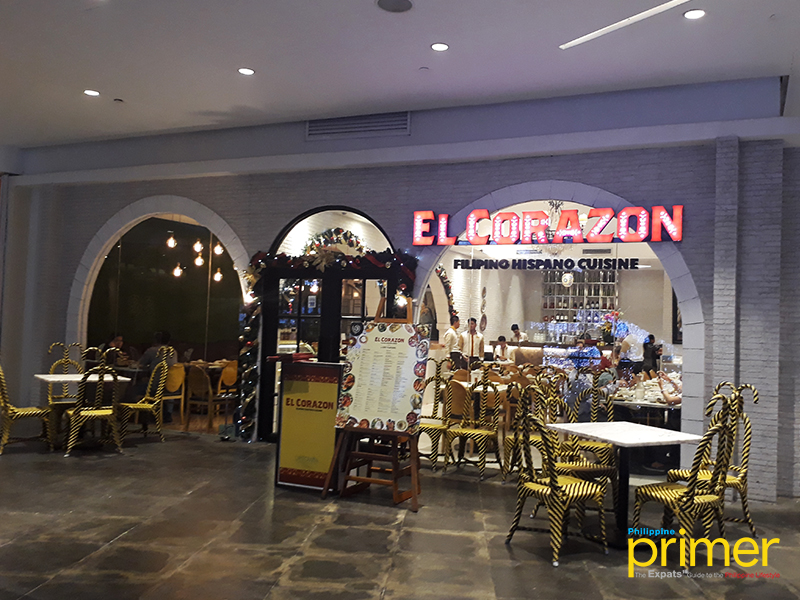 IMAGE from Philippine Primer
El Corazon gives a heartfelt nod to the Filipinos' love for family gatherings and fiestas. By designing an ambiance that emulates the vibrant and communal spirit of these celebrations, El Corazon creates a space where guests can relish in the joy of shared meals and collective merriment. Tables and chairs, for example, are set up in a way that lets sharing possible.
IMAGE from Philippine Primer
The place is also decorated in a rather minimalist manner with its white brick walls and a whole wall of glass-to-ceiling windows, allowing natural light to come in.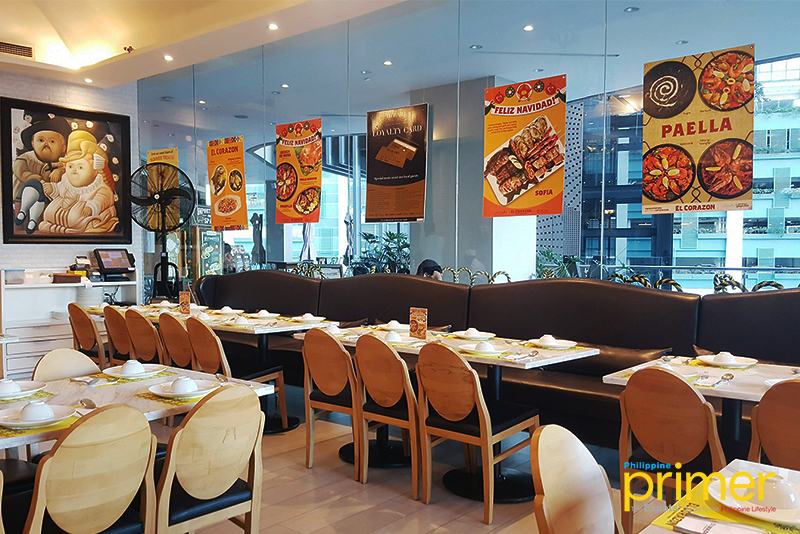 IMAGE from Philippine Primer
The Filipino-Hispanic restaurant offers dishes that are both familiar and well-loved. They serve Filipino street foods like fish balls and squid balls, as well as the spicy and flavorful cheese stick dynamite, a mouth-watering delicacy consisting of cheese that is meticulously wrapped in chili peppers and then fried until it reaches a perfect crispy texture.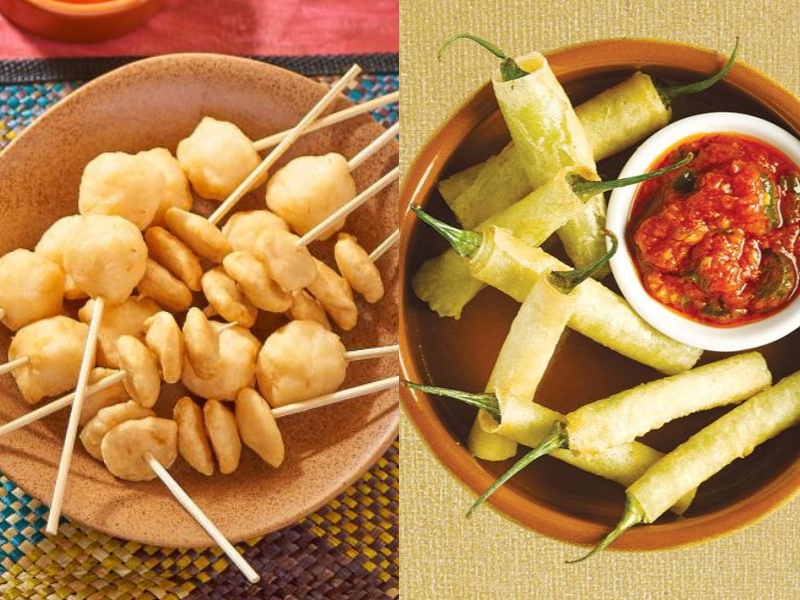 IMAGE from El Corazon
El Corazon also offers refined versions of beloved Filipino classics such as La Paz Bulalo (beef marrow stew), Pinakbet with Lechon Kawali (mixed vegetable stew with fried pork belly slices), and Sinigang na Baboy sa Sampalok (sour soup made of tamarind broth with pork and vegetables) that artfully balance tradition with innovation.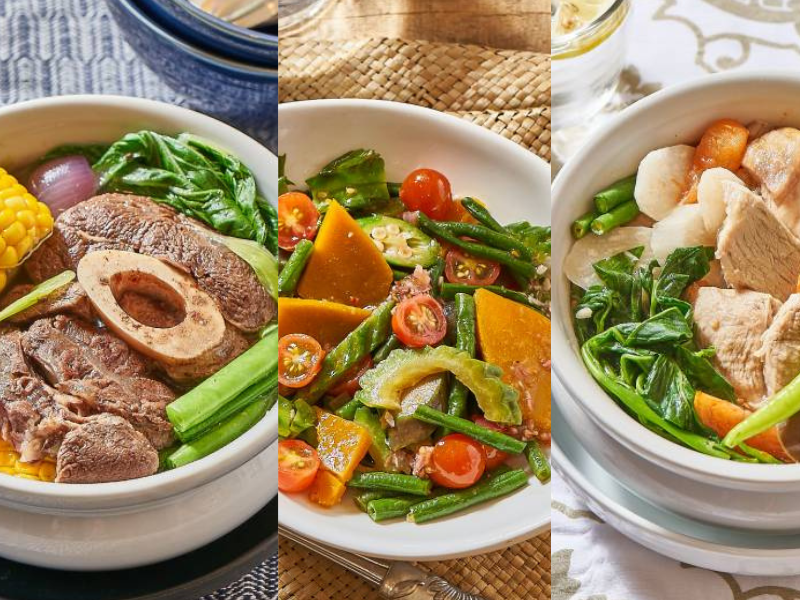 From left to right: Bulalo (Php 695), Pinakbet (Php 395), Sinigang (Php 495) / IMAGE from El Corazon
The restaurant's menu is expansive, which means it offers something for everyone, but one of their most popular is paella.
El Corazon has different variations on the classic Spanish rice dish, which includes Paella Negra (squid ink paella), Paella Valenciana (traditional paella with a combination of pork and seafood), Paella with Taba ng Talangka (crab fat paella), and Paella Mariscos. Paella Mariscos is a seafood paella that has squid, prawns, mussels, fish fillet, vegetables, and eggs.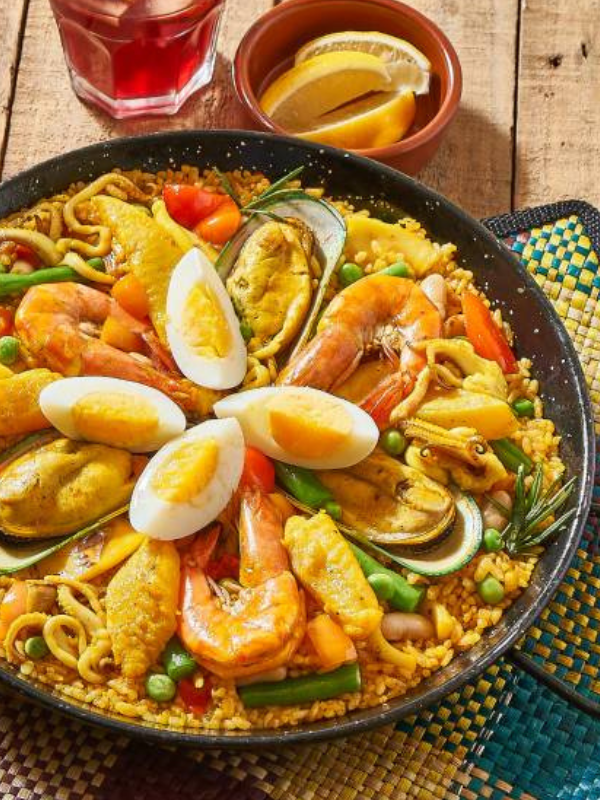 Paella Mariscos (Php 625) / IMAGE from El Corazon
Ready to dive into these delicious meals? Gather your family and friends and get into the festive spirit at El Corazon!
GENERAL INFORMATION
Address: 2/F 9th Avenue corner 36th Street, Uptown Mall, Fort Bonifacio, Taguig City
Operating Hours: 10:00 a.m. to 10:00 p.m. (Monday to Thursday); 10:00 a.m. to 11:00 p.m. (Friday to Saturday); 10:00 a.m. to 10:00 p.m. (Sunday)
Contact Number: 02-802-5596 / 0977-834-0094
Website: www.corazon.ph
---
Featured image from El Corazon
Store Information
2/F Uptown Place Mall, 36th St. Cor. 9th Ave., Bonifacio Global City, Taguig
02-802-5596
0977-834-0094
10:00 a.m. to 10:00 p.m. (Monday to Thursday); 10:00 a.m. to 11:00 p.m. (Friday to Saturday); 10:00 a.m. to 10:00 p.m. (Sunday)
Level 4 Shangri-la Plaza corner Shaw Boulevar, Wack-Wack, Mandaluyong City
0917-817-8298