El Corazon in BGC Serves Timeless Filipino-Hispanic Dishes
Updated as of April 1, 2020
More than 300 years of Spanish colonization (from 1521 to 1898) meant changes and influences on different cultural aspects of the Philippines. These include influences on education, religion, and even on Filipino food and cuisine. 
Spanish dishes like morcon, embutido, and, paella have been incorporated into the Filipino menu with modifications to fit the Filipino palate. This also prompted different restaurants specializing in Filipino-Hispanic cuisine including El Corazon in Uptown Place Mall in Bonifacio Global City. 
Also read: Uptown Mall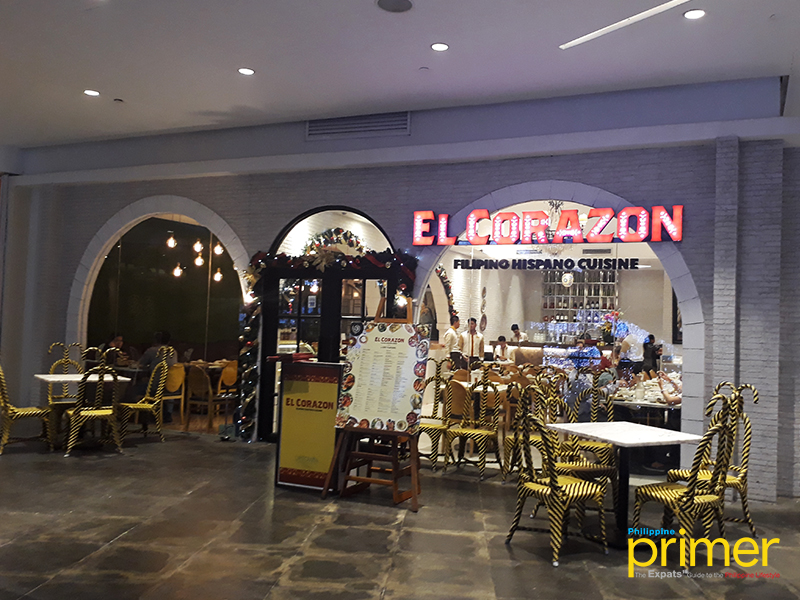 The simple and straightforward facade of El Corazon
Filipinos surely love dining together, and El Corazon's interiors seem to imbibe this thinking as the tables and chairs set-up are meant for huge group gatherings.
The place is decorated in a rather minimalist manner with its white brick walls and a whole wall of glass-to-ceiling windows, allowing natural light to come in.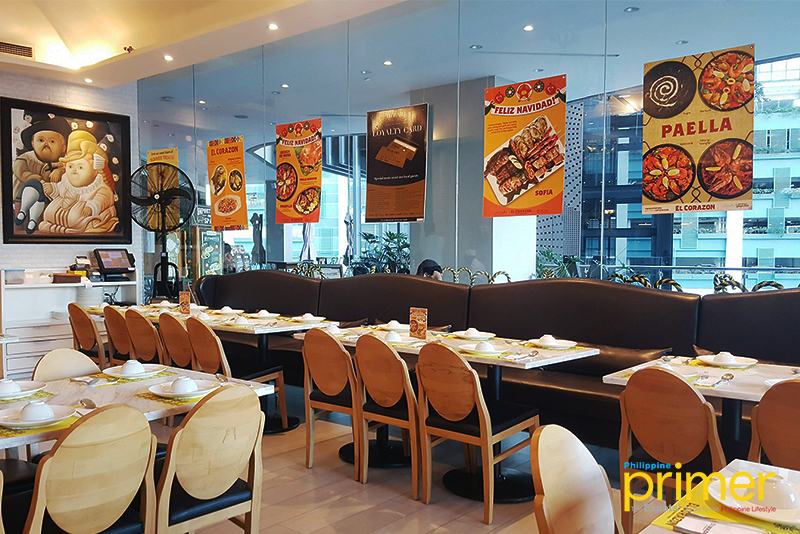 Dine in with family and friends because what better way to enjoy a good meal, right?  
The Filipino-Hispanic restaurant offers dishes that are both familiar and well-loved. Pescado Calamar Bola Bola (Php 295) serves two of the Filipino's favorite street food, fish balls, and squid balls, with a side of another favorite, the sweet chili sauce. 
Pescado Calamar Bola Bola (Php 295)
El Corazon's menu is expansive, which means it offers something for everyone, but one of their most popular is the paella.
The restaurant has different variations on the classic Spanish rice dish, which includes Paella Negra (Php 625), Paella Valenciana (Php 695), Paella with Taba ng Talangka (Php 795), and the Paella Mariscos (Php 625). 
Paella Mariscos is a seafood paella that has squid, prawns, mussels, fish fillet, vegetables, and eggs.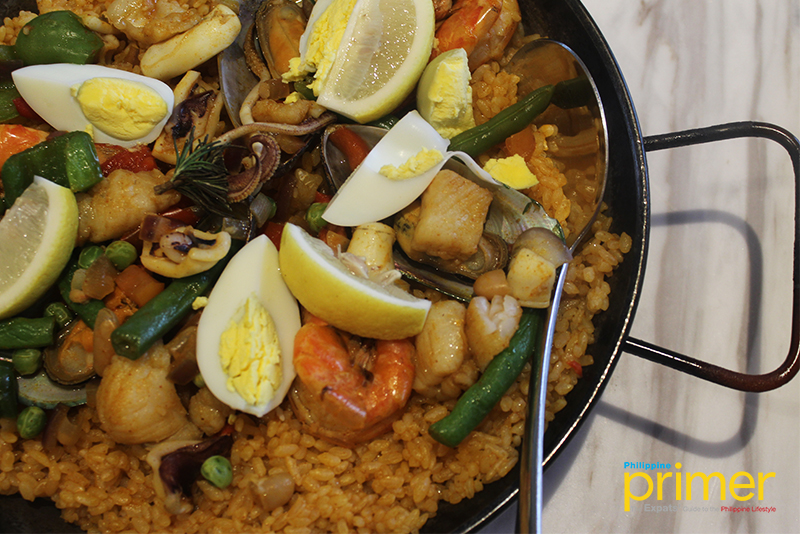 Paella Mariscos (Php 625)
Visit El Corazon at 2/F Uptown Place Mall, 36th St. Cor. 9th Ave., Bonifacio Global City, Taguig for a taste of classic Filipino-Hispanic cuisine today!
Also read: Bonifacio Global City in Taguig: What it's known for 
---
This also appeared in Philippine Primer's Japanese Magazine January 2019 and March 2020, and English Magazine April 2020 issues. 

2/F Uptown Place Mall, 36th St. Cor. 9th Ave., Bonifacio Global City, Taguig