Creperie by Prologue in Mitsukoshi, BGC: Offering Indulgent Crepes, Galletes, and More
Sunny days in BGC call for one irresistible remedy: indulging in delectable crepes that tickle your taste buds and lift your spirits! Whether you're craving a savory sensation or a sweet symphony, Creperie by Prologue have got you covered with their mouthwatering offerings. Get ready to satisfy your cravings and add a dash of delight to your day with these delightful treats.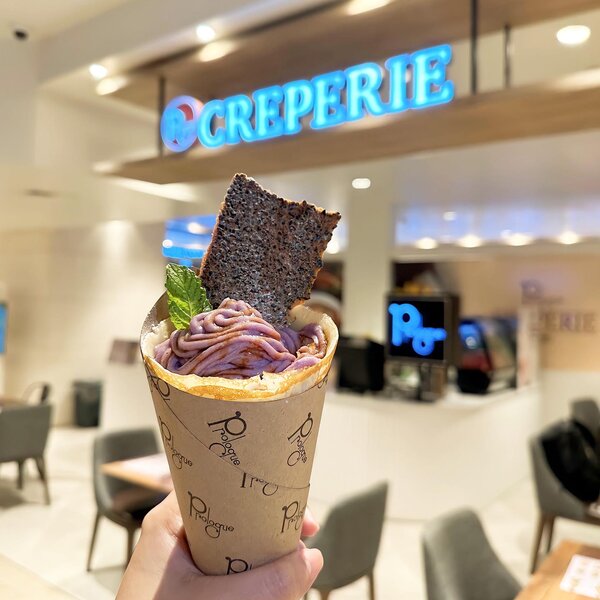 IMAGE from Prologue Facebook page
Situated within the upscale shopping and dining hub of Mitsukoshi Mall in Bonifacio Global City (BGC), Creperie by Prologue combines the authentic flavors of France with the contemporary ambience of BGC. The creperie's dining space exudes a cozy and inviting ambiance, making it an ideal spot for a quick snack, or even a rest stop near you.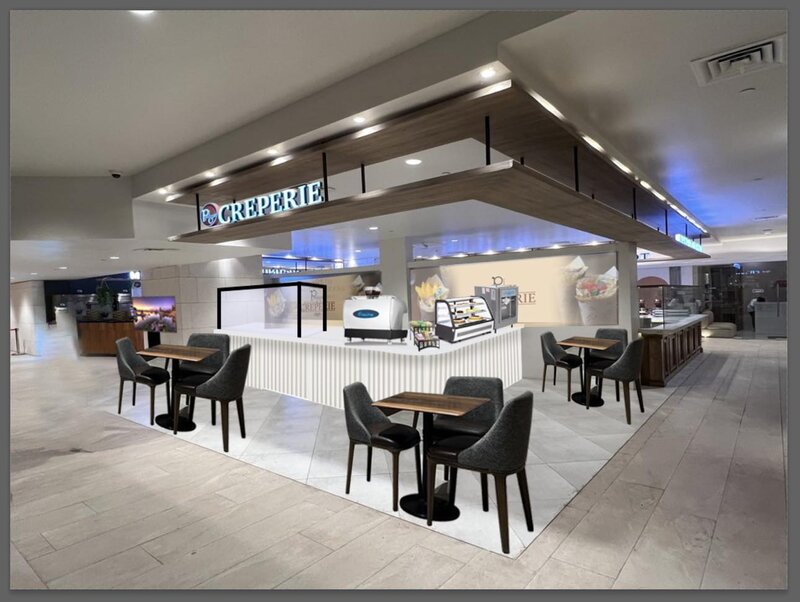 IMAGE from Prologue Facebook page
The menu at Creperie by Prologue is a testament to the culinary excellence that Prologue is known for. Their offerings span a range of both savory and sweet crepes. From classics to creative creations, each crepe is meticulously prepared using high-quality ingredients that result in a delightful burst of flavors with every bite.
On the sweet side, Creperie by Prologue shines with its assortment of dessert crepes. Indulge in mouthwatering combinations of fresh fruits and berries, butter, whipped cream, matcha, and other sweet delights. Whether it's a butter-filled crepe or a cheesecake-overloaded sensation, these cater to those seeking a memorable dessert experience.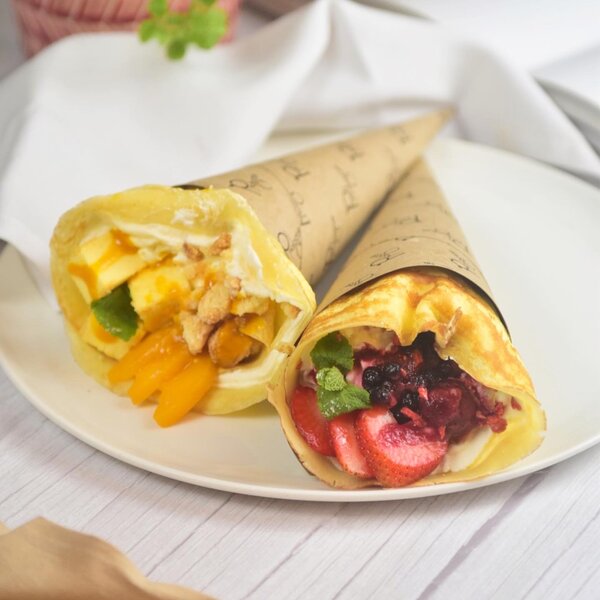 IMAGE from Prologue Facebook page
Meanwhile, for those seeking savory options, the menu features crepes filled with an array of ingredients such as ham and cheese, tuna, and even smoked salmon more. These creations provide a savory and satisfying experience that appeals to various palates.
Aside from these mouthwatering crepes, they also offer galettes, gourmet sandwiches, coffee, and soft serve ice cream. Don't miss the chance to delight your taste buds with these scrumptious offerings!
Creperie by Prologue in Mitsukoshi, BGC offers a taste of France through their delectable crepe creations. With a wide selection of dessert options, attention to quality, and a prime location, it adds a touch of elegance and flavor to the dining landscape of BGC.
General Information
https://goo.gl/maps/BG2C5CkXTgQbGjyXA
B1, Mitsukoshi Mall, 8th Ave. cor 36th St., Taguig
10 a.m. - 10 p.m.
Restaurant Menu
You can scroll the image left and right.