Chao Chao Gyoza Bar in BGC Serves A Different Japanese Dumpling Experience
The country's first gyoza bar has finally opened in Bonifacio Global City and these irresistible dumplings are best-paired with your favorite beers! Drop by Chao Chao Gyoza Bar and let them give you a Japanese dining experience like no other!
Also read: Chao Chao Gyoza Bar to Open in BGC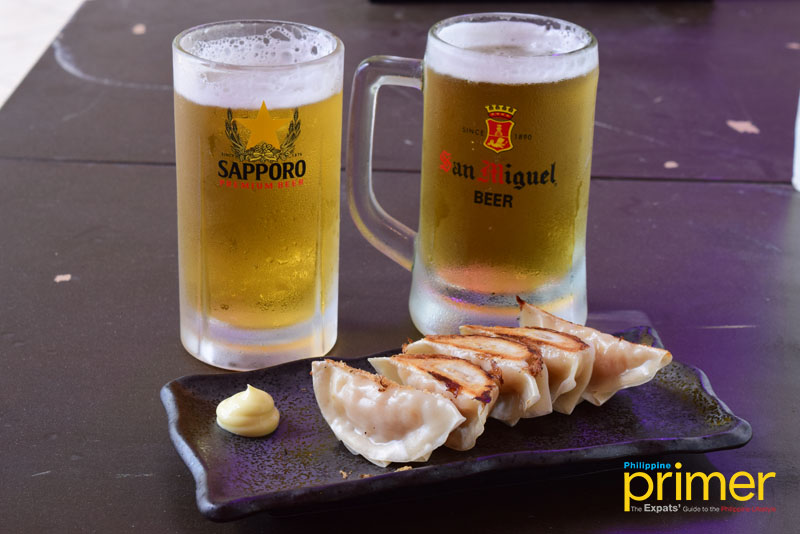 Regular Gyozas best paired with your favorite beers
Inside Chao Chao Gyoza Bar, you'll find a mural of Japanese calligraphy artist Ms. Senshu Yasuko who traveled to the Philippines to personally add an accent to the gyoza bar's wall. But aside from the dim-light and mural painting that gives life inside, it goes without saying that the highlight of the restaurant is the gyoza.
In this gyoza bar, you'll surely discover a new favorite as they offer unique fillings you might have never tasted before. Just like this Mango-filled Gyoza which you can also pair with a scoop of vanilla ice cream.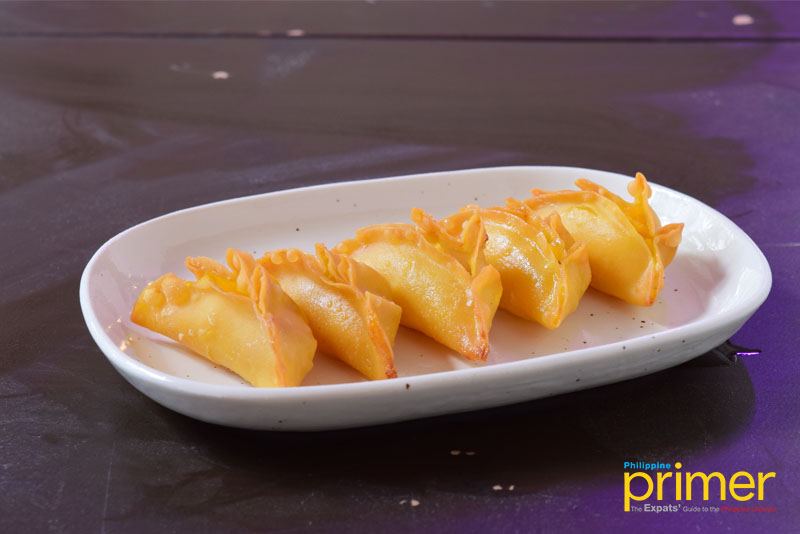 Mango-filled Gyoza (Php 88)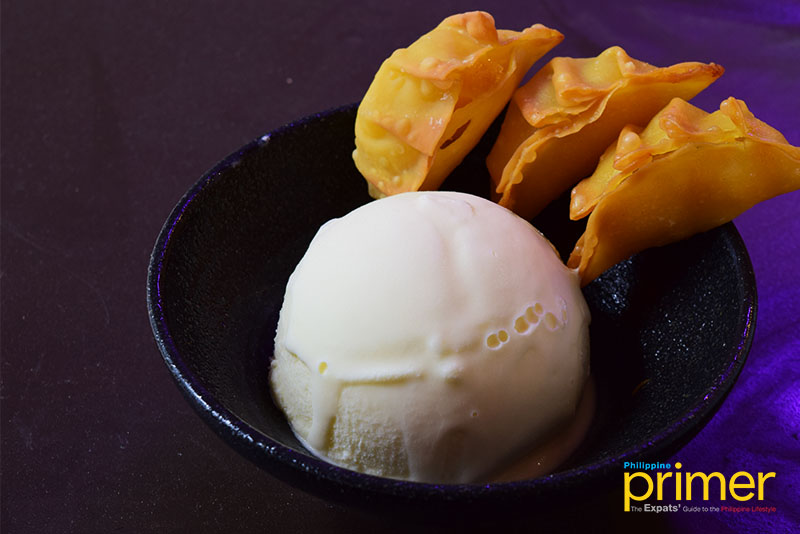 Mango-filled Gyoza with Vanilla Ice-cream (Php 128)
Adapting the culture in Japan where gyoza is paired with beer, Chao-Chao Gyoza Bar came up with the concept of serving people their variety of Japanese dumplings with a selection of drinks, from whiskeys to Japanese wine, soju, and cocktails.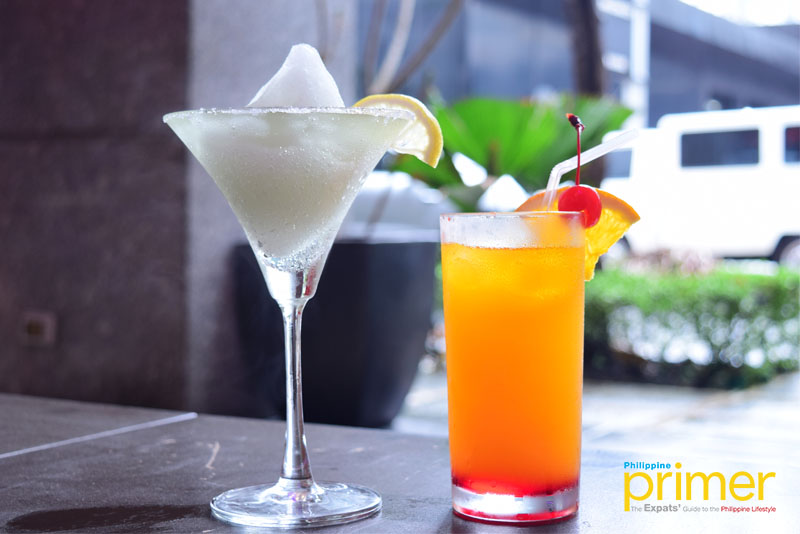 Frozen Margarita (Php 90) and Tequila Sunrise (Php 90)
These bite-size gyozas are best with their selection of sauces such as shoyu, or the miso sweet sauce which you can add a little bit of Karashi Mitsu, a sweet and spicy paste for added flavors.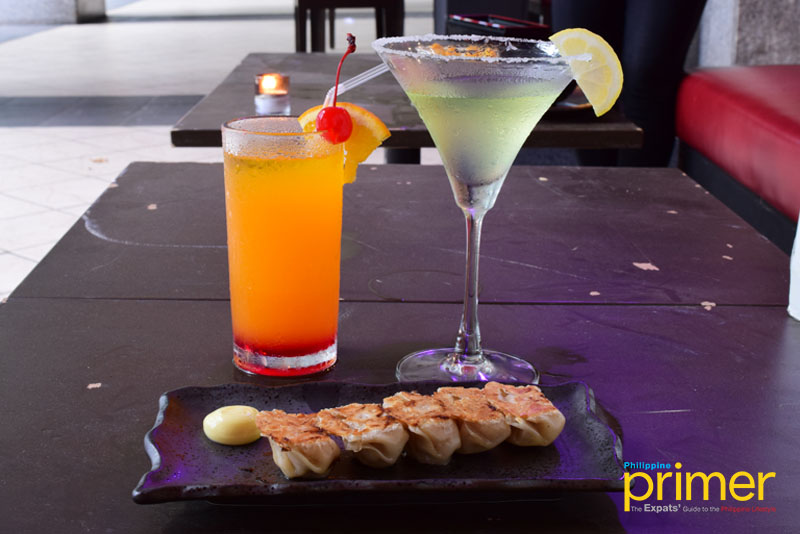 Regular Gyozas (Php 88)
Aside from the gyoza servings, Chao Chao also serves a variety of Japanese food such as rice meals, soups, and noodles. The Chao Chao Noodles and Umami Soup are must try here!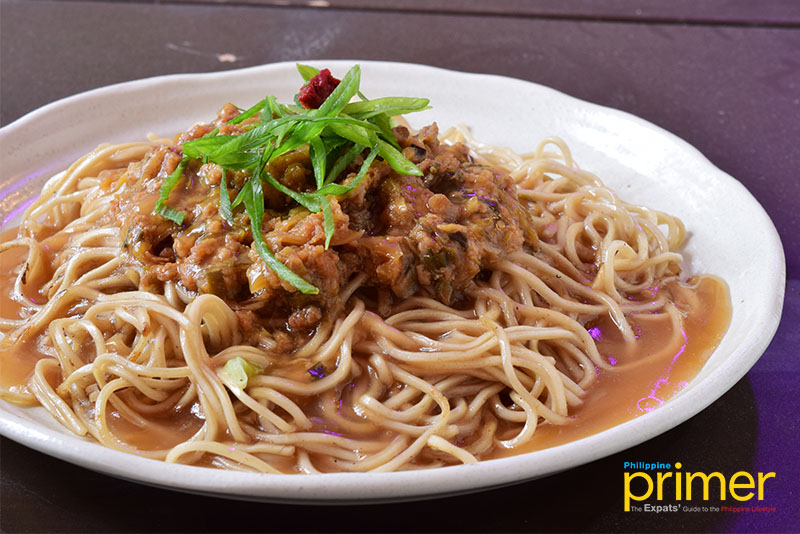 Chao Chao Noodles (Php 188)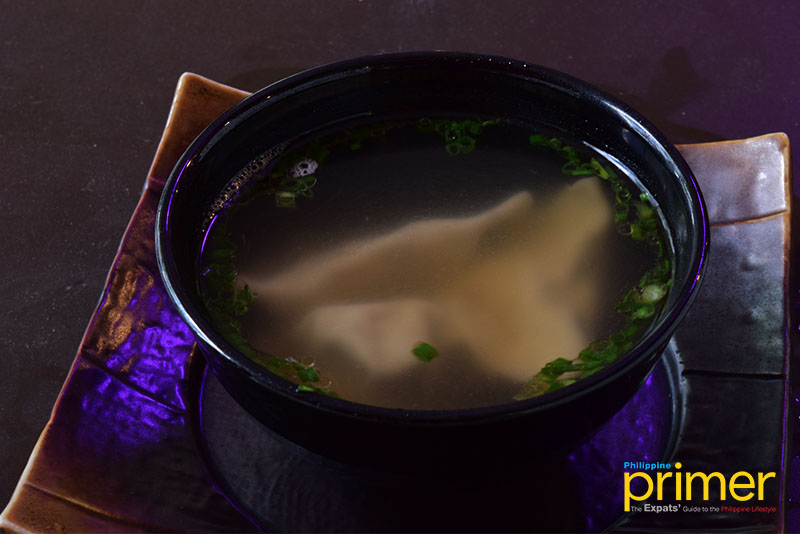 Umami Soup (Php 188)
For rice meals, Chao Chao serves Porkchop rice and Karaage Rice meals with iced tea. For guests who came with kids, especially those who are picky-eaters but loves to eat eggs, Chao Chao also has Rice with Fried Egg and Iced tea. But if you're looking for some veggies, you can try their Chicken Meatballs Rice also with a serving of iced tea.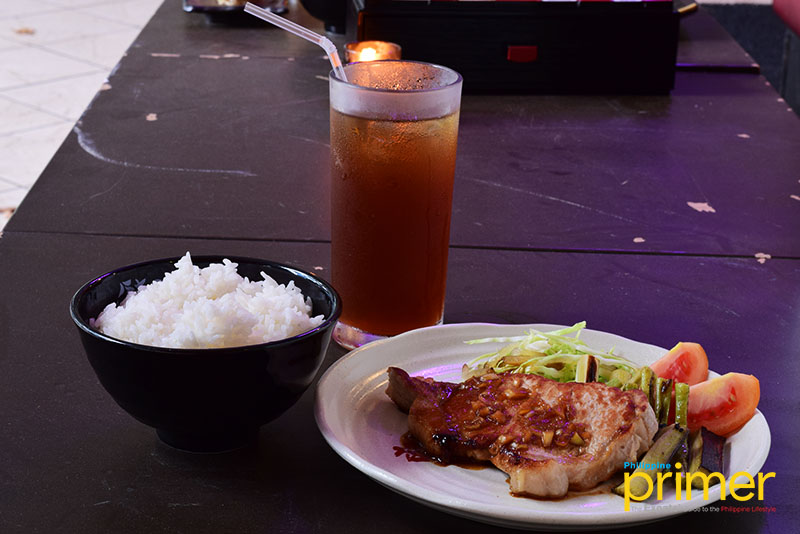 Porkchop rice with Iced tea (Php 358)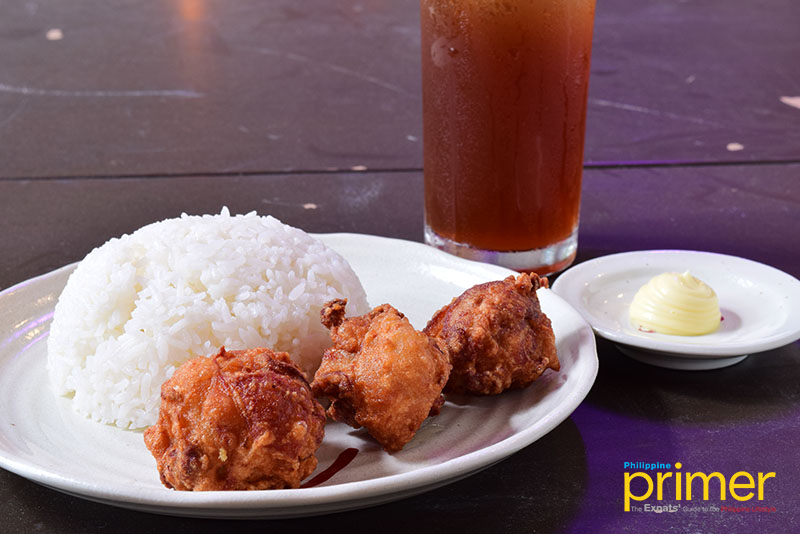 Karaage Rice (Php 288)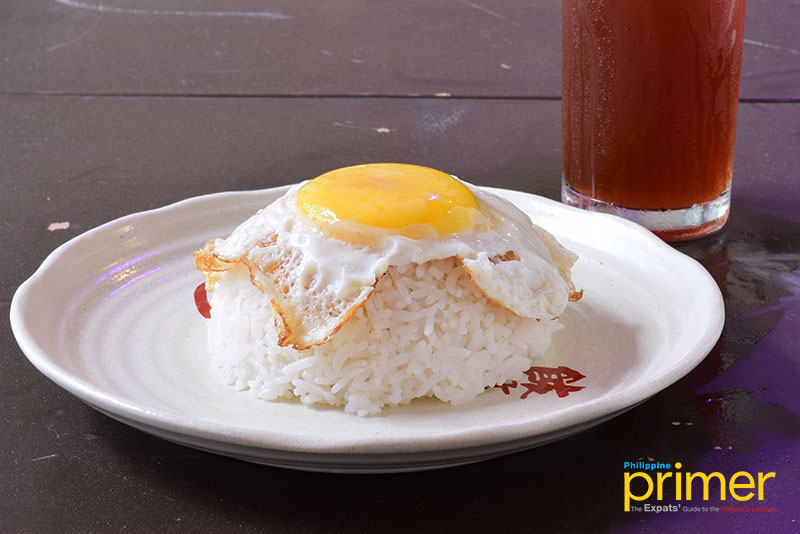 Rice with Fried Egg (Php 138)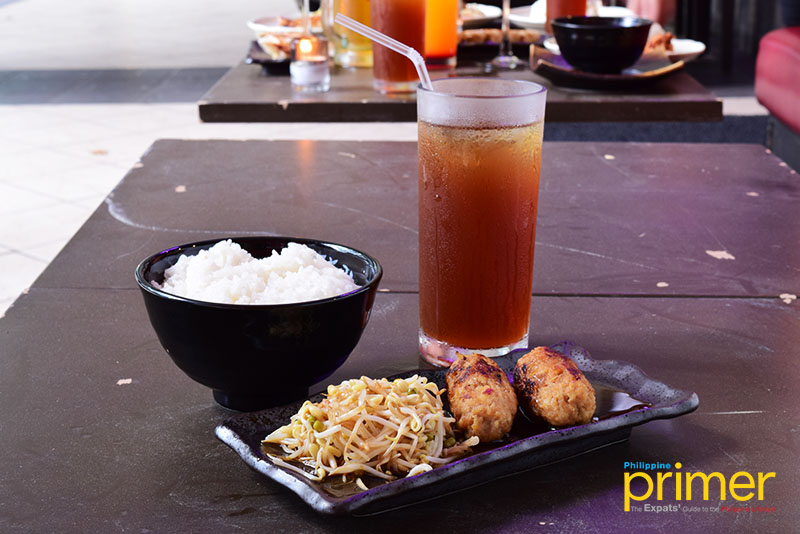 Chicken Meatballs Rice (Php 188)
Experience gyoza like you haven't had before! They are at the Ground Floor of One McKinley Place along 4th Avenue Cor 26th street in Bonifacio Global City.
Also read: PROMO: Enjoy Chao Chao Gyoza Bar's Food and Drinks for Only Php 250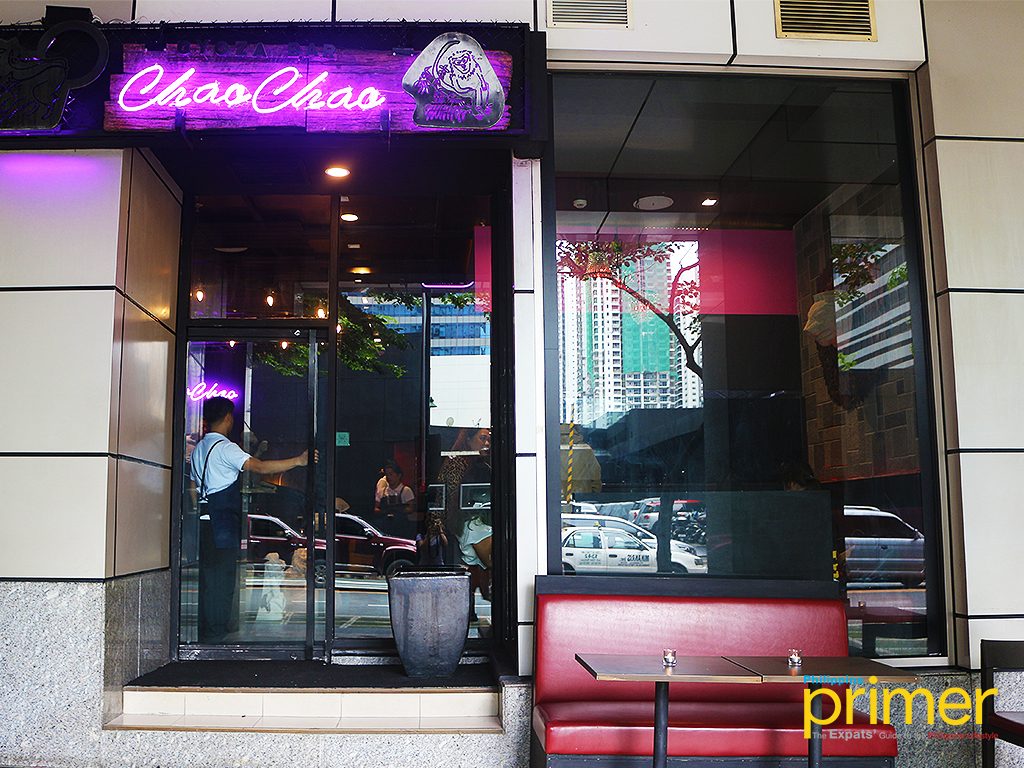 Chao Chao Gyoza Bar along 4th Avenue in Bonifacio Global City
For more information, visit their Facebook page or contact them at 02-232-7804 and 0908-390-3358. Chao Chao Gyoza Bar is located at G/F One McKinley Place, 4th Avenue Cor 26th street, Bonifacio Global City, Taguig City.
General Information
G/F One McKinley Place, 4th Ave. Cor 26th street, Bonifacio Global City, Taguig City
0908-390-3358
11 am to 1 am (Tues to Fri) ; 11 am to 11 pm (Sat to Mon)