Caravan Black in BGC: Commune with a Blend of Maverick
You will never hear them say that they have the best coffee in town, but their Maverick blend in every cup just couldn't resist arguing to the contrary.
Caravan Black, which rests at the bosom of Bonifacio Global City, serves blends of Brazilian and Colombian coffee beans to make up a beautiful cup of Maverick. With a pinch of bitter-sweet caramel kissing the back of your mouth, the Maverick leaves an impression to everyone who visits.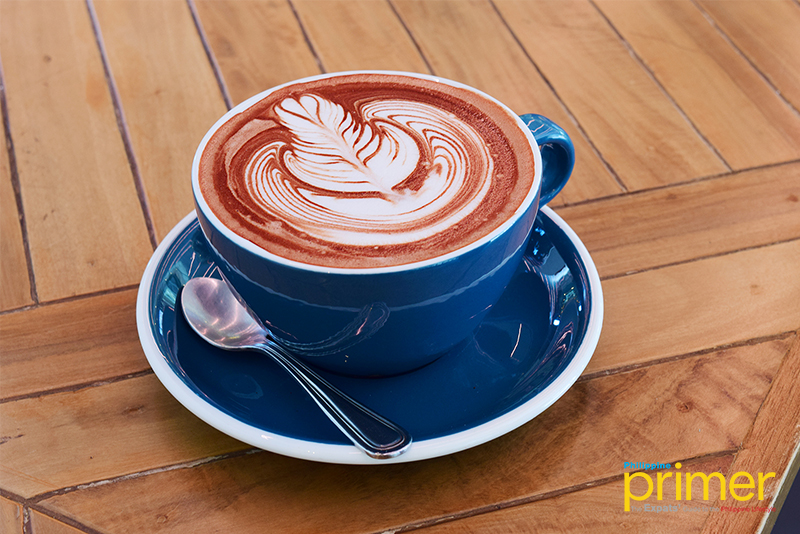 Hot Mocha (Php 160)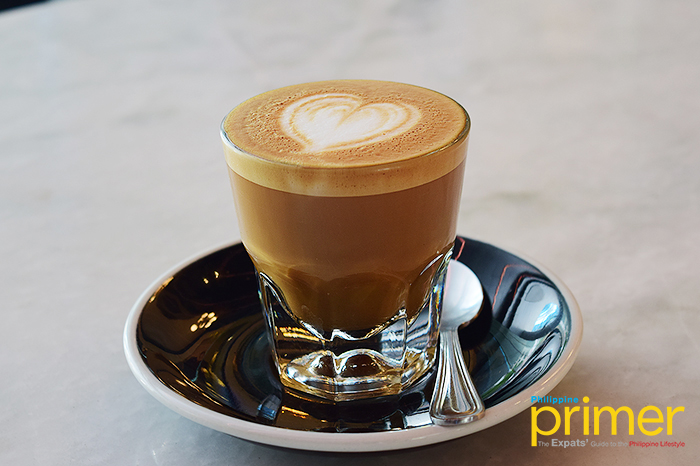 Gibraltar (Php 135)
The Maverick isn't the only one to put its best foot forward, however, for Caravan Black also serves a sumptuous stack of soft and fluffy Buttermilk Pancakes (Php 250) (ideal for breakfast) and a healthy serving of Grain Bowl ideal for any time of the day.
Perhaps the best recommendation Caravan Black has in their sleeves for expats is a healthy bowl of Braised Asian Eggplant (Php 340), with gluten-free and dietary fiber-rich, Adlai, as a substitute grain to white rice and quinoa.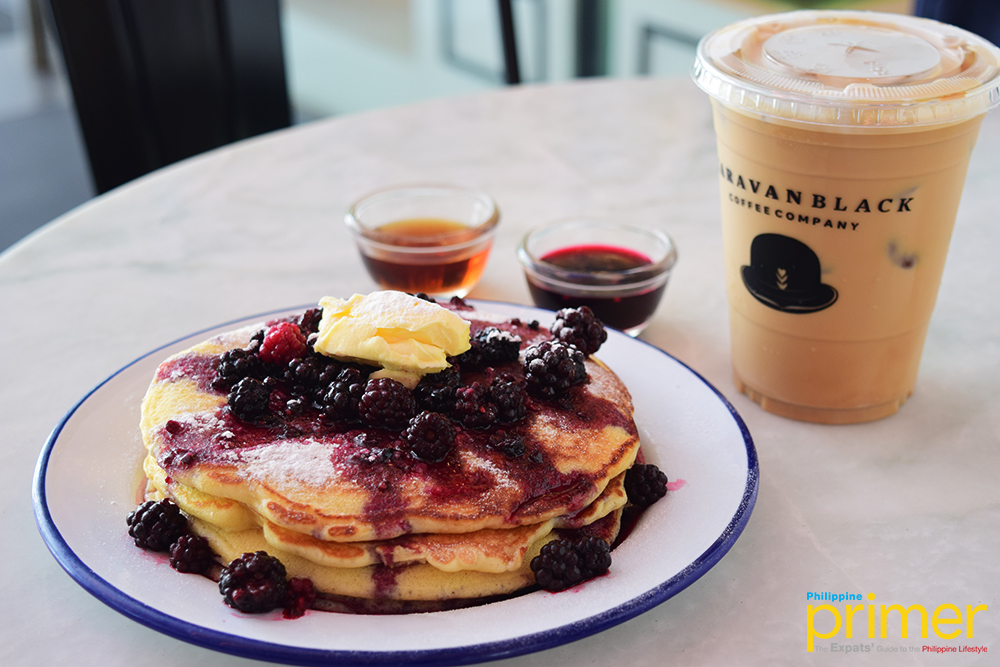 Buttermilk Pancakes (Php 250) with a choice of banana caramel or berry compote complement and Iced Latte (Php 170)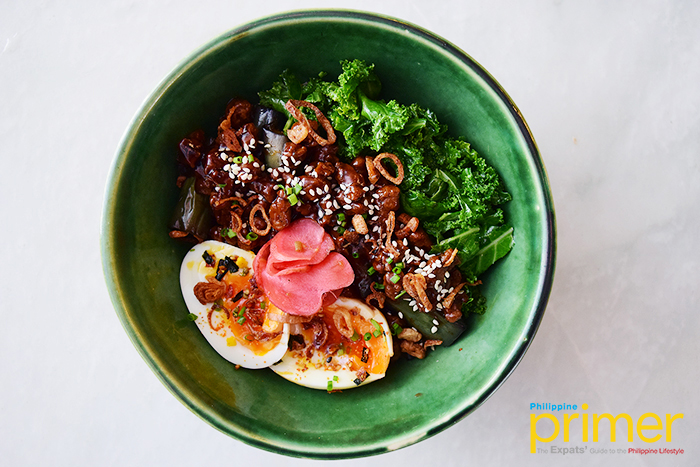 Braised Asian Eggplant (Php 340)
Meanwhile, the Naked Chorizo (Php 360) is the best choice you can make for a hearty lunch. It is house-made naked chorizo with egg, citrusy kale, house-made pickled radish and shallots. The kimchi seasonal grain mix incredibly complements the piquancy of chorizo, making it more flavorful.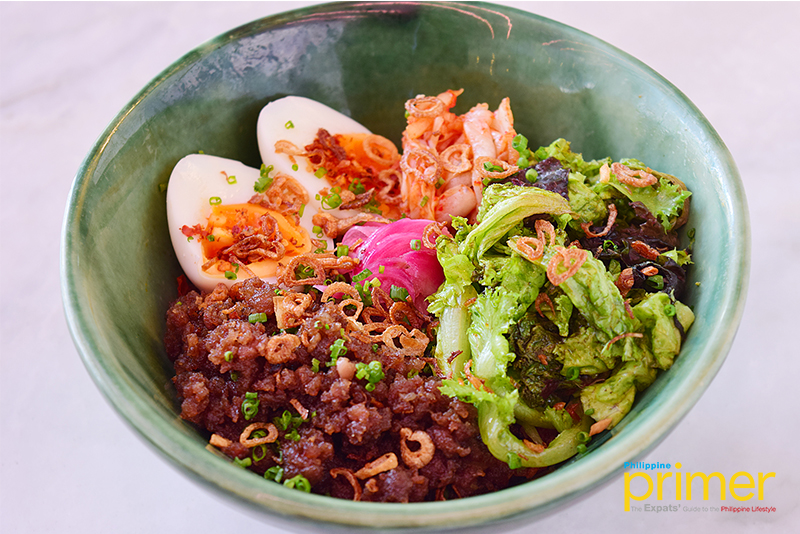 Naked Chorizo (Php 360)
For snacks, trying a plate of Hot Turkey & Chicken Sandwich (Php 390) with a workmate or a friend might just serve your appetite. We assure you that the sourdough bread, filled with turkey and chicken ham, tomatoes, Havarti cheese, and pickles, has that soft, easy-to-bite quality that will make sharing easy.
Another sandwich you must try is the Caravan Tuna Melt (Php 350) made Gochujang tuna, generously filled with kimchi and melted cheese.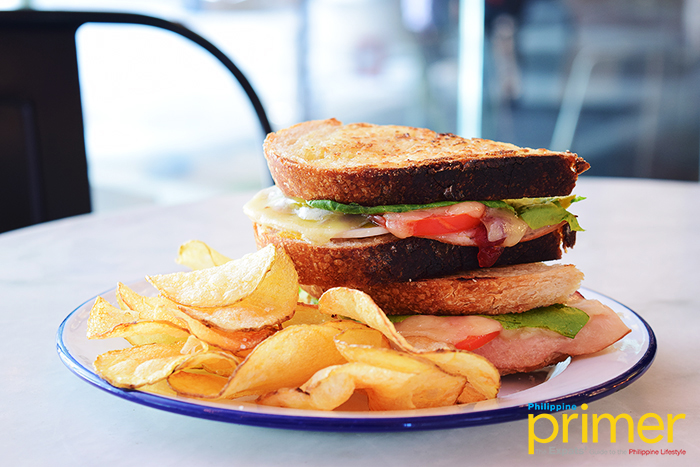 Hot Turkey & Chicken Sandwich (Php 390)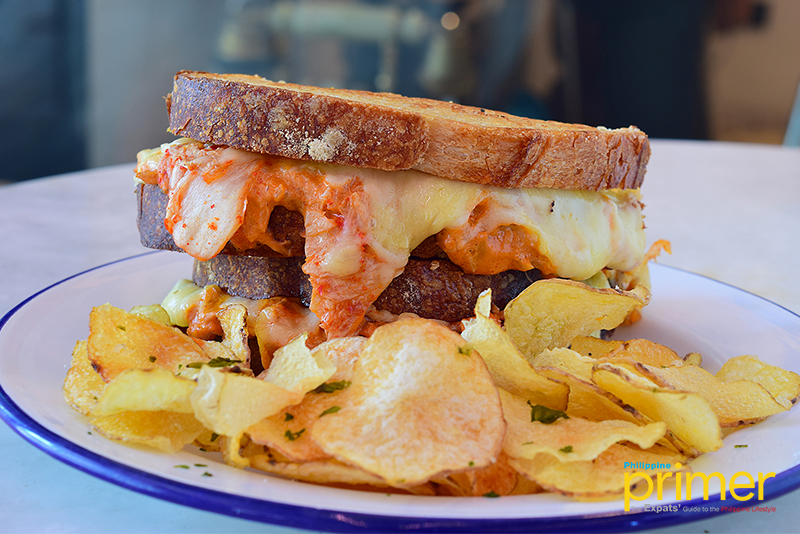 Caravan Tuna Melt (Php 350)
Satiate your desire for pasta by sampling the Spinach Ricotta Penne (Php 300). The ricotta cheese and the spinach enhance the distinct flavor of the penne which is thick and chewy. If your tongue demands a creamy savor, this is the perfect one you should order.
Spinach Ricotta Penne (Php 300)
Stand Out Quality

With their roasting method set as to have a balance of both bitterness and acidity using the Aeropress, and with the cafe being known to be the home of 2017 Philippine Aeropress 2nd placer, Barista Jasper Flores, Caravan Black has the reputation for having that stand out quality.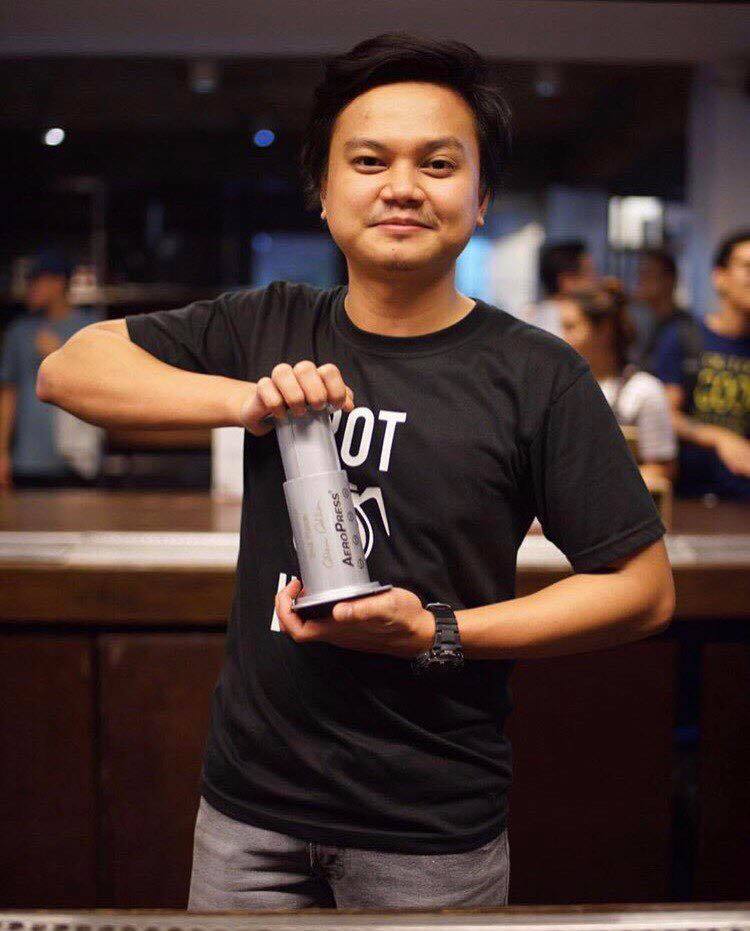 2017 Philippine AeroPress Competition Finalist, Jasper Flores, holds the AeroPress and conducted brewing classes at Caravan Black last July./ IMAGE Caravan Black
To add to this, Caravan Black also has their Nitro Cold Brew fused with nitrogen, which makes the brew have that heavy, beer-like tang, suiting the taste of many. When it comes to food, Caravan Black's Joey Blanco, on the other hand, acts as their food consultant together with their four equally accomplished managing partners.
With 6 baristas on the go, 7 cooks, and 4 managers, you are in good company with Caravan Black.
A Great Love for Community-Building
Perhaps what would endear patrons to Caravan Black the most –besides coffee and great food– would be their love for people, and as "coffee brings people together", it is only fitting to create a space where these two elements combine.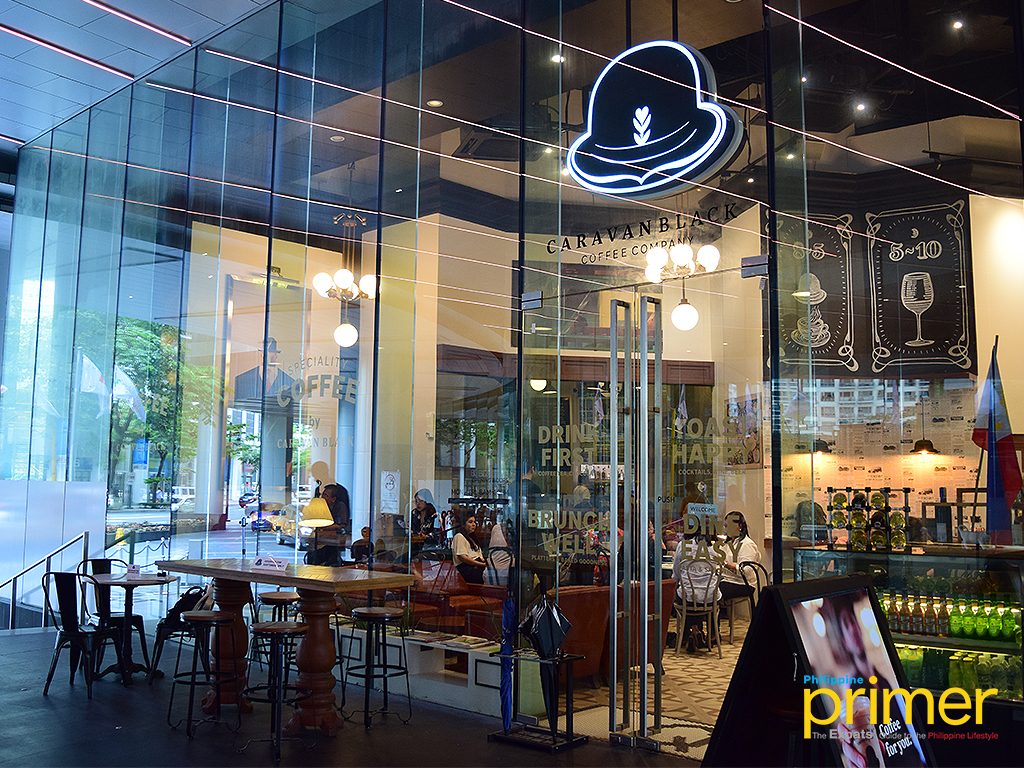 In fact, Caravan Black seems to invite the community to enjoy each other's company so much so that lively voices will ultimately welcome you upon entering their vicinity, proving the coffee place's welcoming atmosphere. What adds to the fun is that patrons could also meet together with cocktails in their midst after 6 in the evening!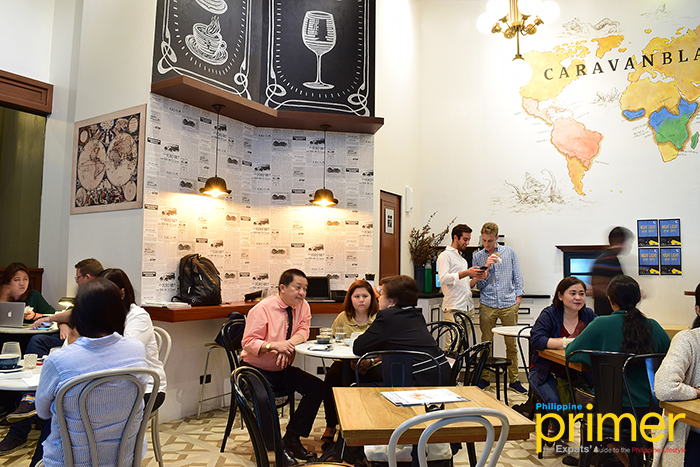 Caravan Black is a quaint coffee space conducive for community-building.
As if to prove their fondness for community-building, Caravan Black also conducts Trivia Nights every two months, one of which is their Star Wars Trivia Night every 4th of May, at their coffee abode at Net Park Building in BGC.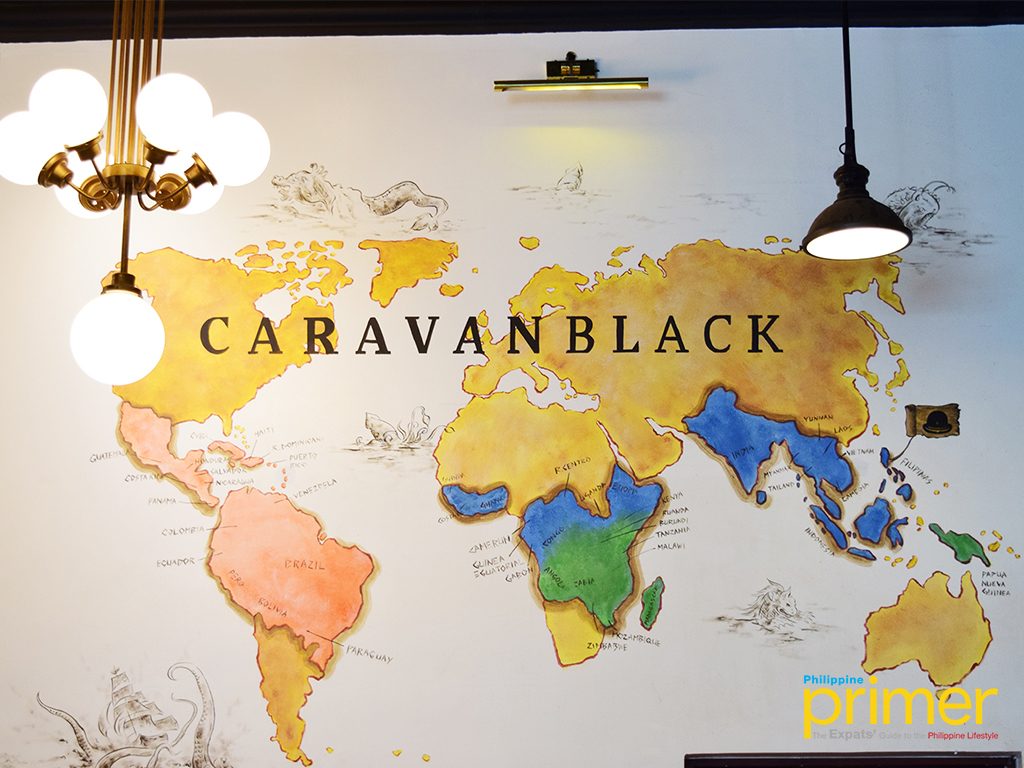 Visit Caravan Black located on the ground floor of Net Park Building in Bonifacio Global City. For more information, follow them on Facebook, Instagram, and Twitter. 
---
Written by Chin Sanigan
This first appeared on Philippine Primer Japanese Magazine's September 2018 issue.
General Information
Net Park, 1634, 4th Ave., Bonifacio Global City, Taguig
02-946-3610
7 a.m. to 10 p.m. (Mon. to Fri.); 10 a.m. to 9 p.m. (Sat.); 9 a.m. to 6 p.m. (Sun.)
hq@caravanblack.com