Café Naya at the Palace (CLOSED)
UPDATED as of January 15, 2019: This restaurant is CLOSED.
Café Naya transports the guests to a serene sea setting, which gives a relaxing feel through their coastal cuisine. As the third establishment that opened at the Palace Manila in June 2015, it is built to complement the laidback persona of Manila's hottest club destination now, the Palace Pool Club.
Café Naya's food concept comes with Mediterranean, Northern African, Japanese, Filipino and European island cooking which all uses fresh ingredients such as herbs, spices and citrus fruits that would suit the slight breezy, summer-y feel because of the Pool club beside.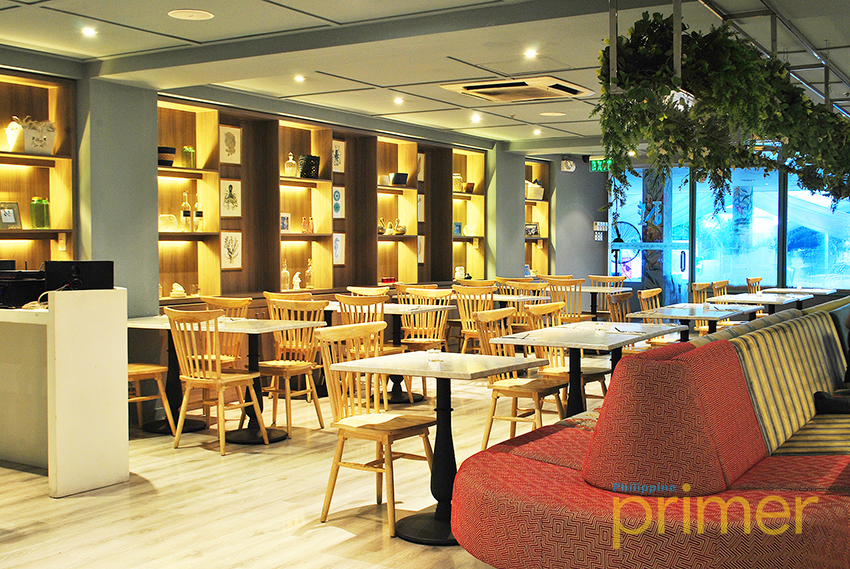 CAFÉ NAYA ensures a laid back ambience where you enjoy the tides.
Chef Mikko Reyes is the man behind the gastronomic cuisines of Café Naya.  He has mastered and proven his craft in The Hungry Hound, Niner Ichi Nana and Valkyrie Nightclub. He currently reigns over the kitchen of Café Naya and Valkyrie since 2015.
Naya serves mainly Mediterranean inspired cuisine yet each food is done with Chef Mikko's personal style. Guests are to expect a lot of fresh and citrusy flavours, as well as herbs and spices that are used in the dishes. Their menu mostly consists of seafood which goes well with the coastal cuisine concept. They source most of their ingredients locally; some are even imported if they are not available in the country. Some of the highly recommended dishes are Carabao's Milk Burrata. It is served with Thai basil, ripe mango, cherry tomato and pickled shallot.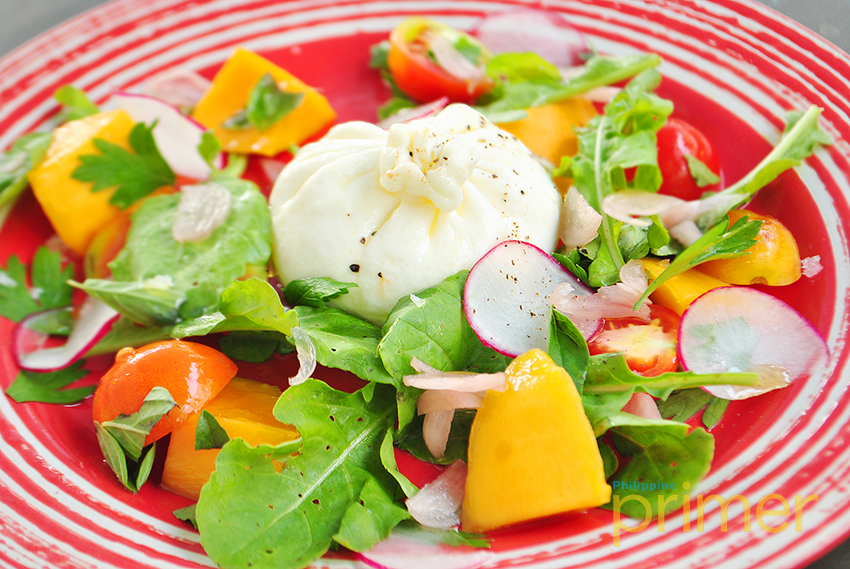 CARABAO'S MILK BURRATA. P455
For their small plates menu, try Uni and Ricotta with brioche, honey soy and fried kale.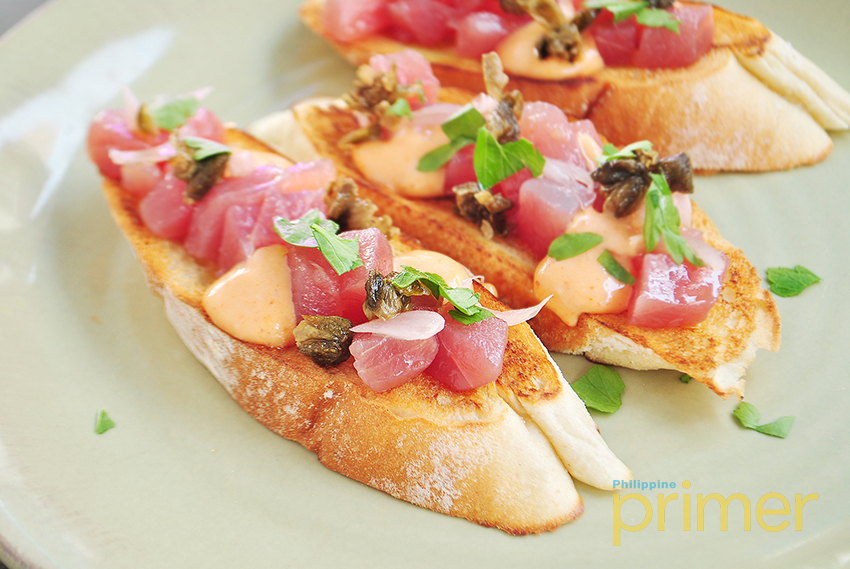 UNI AND RICOTTA. P295
Also try their 24-hour Short Rib – chevre mash, bokchoy, tomato, pistou butter and jus. One serving is good for 2-3 persons.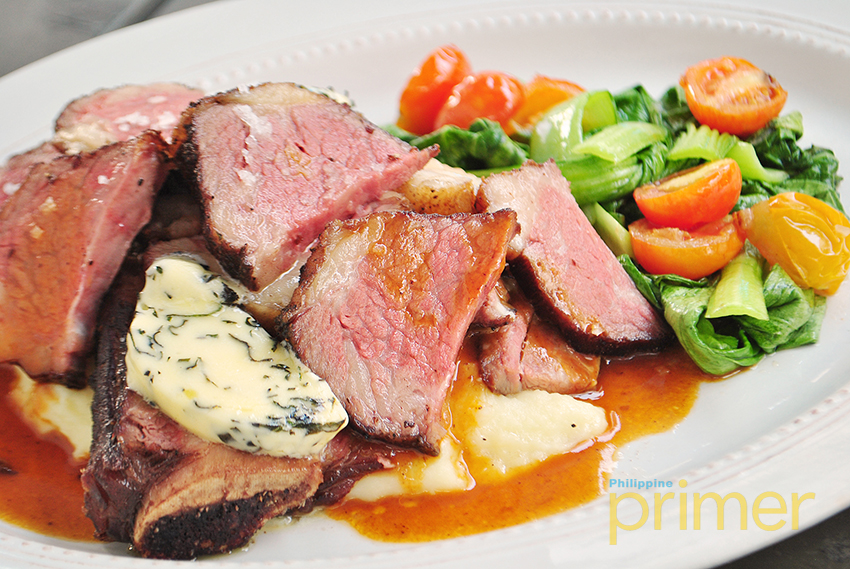 24 HOUR SHORT RIBS. P1198
One thing that separates Naya Café from other restaurants is the enduring dedication and effort they exert in their passion on how they want to give great dining experience to their customers.
The place can hold up to 150-200 persons (including al fresco area) and is open for private events.  Café Naya accepts walk-ins and reservations.
All photos from Café Naya's Official Website.