Café Enye in Bonifacio Global City: Your Next Filipino-Spanish Food Destination!
UPDATED as of March 7, 2019. Cafe Enye has closed the doors of their Eastwood City branch but will continue to serve your favorites at their Bonifacio Global City branch. 
Your next Filipino-Spanish food destination has just arrived with the opening of Café Enye in Bonifacio Global City!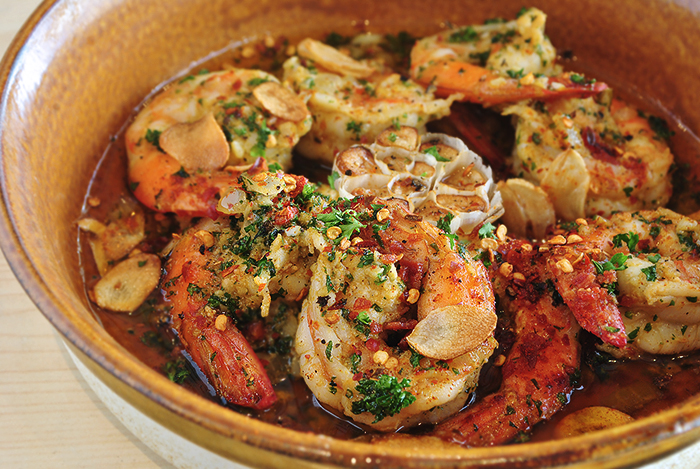 GAMBAS ENYE STYLE (P385). Succulent shrimp cooked in garlic infused olive oil, roasted garlic, topped with garlic chips and garlic chives
Their gambas are no push-over. While it's still done the traditional way (i.e. with shrimp), it's not the kind of spicy you would expect. A blend of harissa (a Maghrebian hot chili pepper paste) is used instead of red pepper flakes or a piece of chili, giving it a different kick.
Café Enye (Ñ) is, for all intents and purposes, classified as a Spanish restaurant. It serves Spanish classics such as gambas, paella, and croquettas—but with its own unique twist.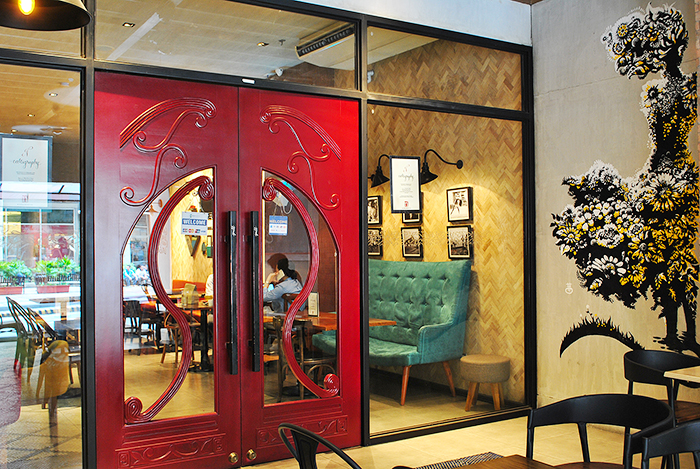 Exterior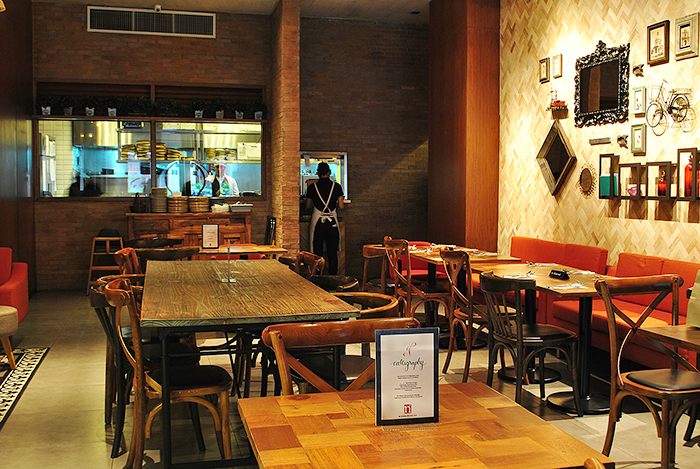 THE INTERIOR. It has that Filipino restaurant vibe… yet it also feels Spanish at the same time.
Seating capacity 150 including the outside. 25 for function room. The function room is 15,000 pesos for 3 hrs. consumable.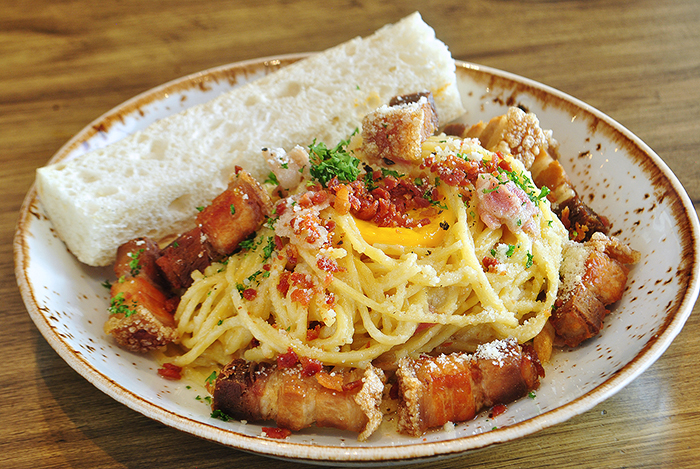 LECHON CARBONARA (P275). Classic pasta carbonara topped with our homemade mojo chicharones.
Another one of their potential best-sellers is their Lechon carbonara. It's Café Enye's take on the classic Italian pasta dish, where they dd pieces of lechon and mojo chicharones instead of pancetta or bacon bits.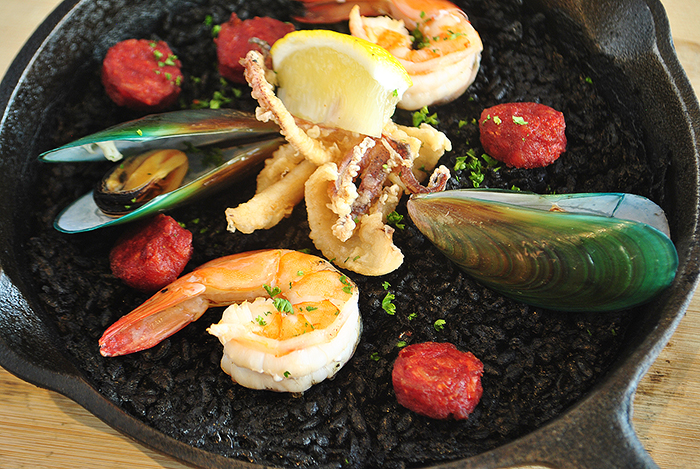 PAELLA NEGRA (P450). Classic paella cooked with squid ink and sofrito topped with chorizo, prawns, mussels and squid
Combine these sumptuous dishes with the restaurant's blend of Filipino and Spanish interiors and you have yourself a food journey you might not soon forget.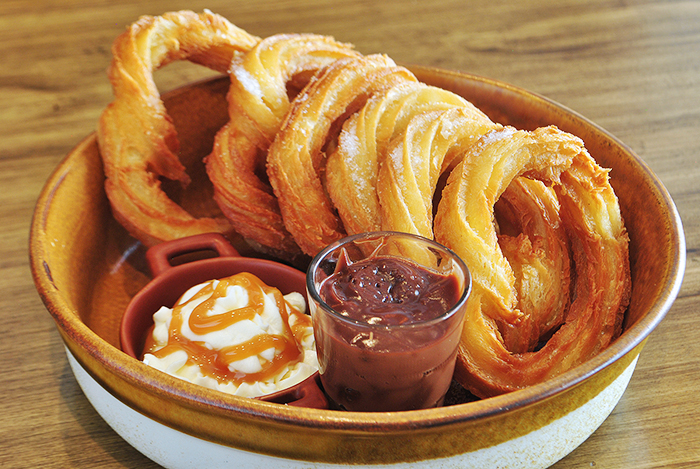 Chouxros with Dulce de Leche Cream (P170)
Café Enye is open daily from 7 a.m. to 1 a.m. It's located at 34th street, Mezzanine Level, Citi Plaza, Bonifacio Global City. 

34th street, Mezzanine Level, Citi Plaza, Bonifacio Global City.