YAYOI Japanese Teishoku Restaurant in BGC Lets You Indulge in Authentic, Balanced Set Meals
YAYOI Japanese Teishoku Restaurant in BGC Lets You Indulge in Authentic, Balanced Set Meals
Updated as of October 5, 2019

Opened only in August 2018, the One Bonifacio High Street in Bonifacio Global City already burgeoned into a galleria with recent restaurant openings– one of which is the third branch of the ever-famous YAYOI.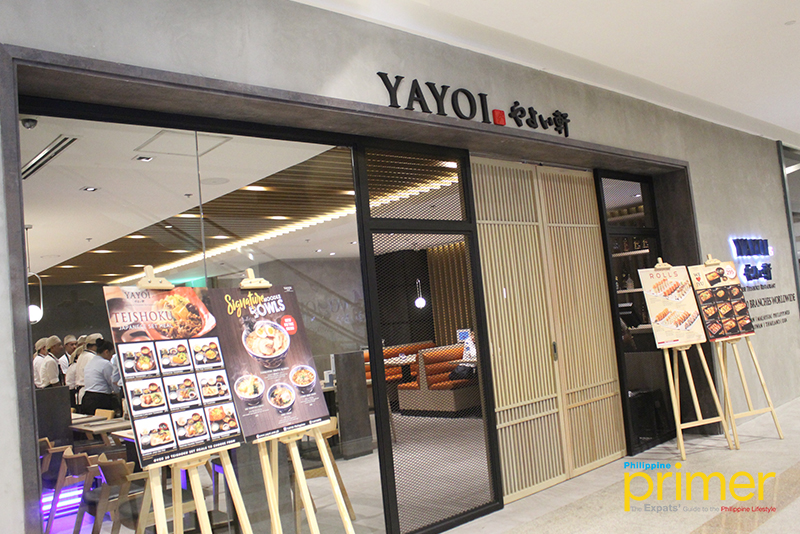 YAYOI Philippines opened its third branch in BGC
YAYOI came to the Philippines in 2016 and is the first to bring the Japanese set-menu dining called teishoku in the country.
Known as an everyday cuisine in Japan, teishoku is quite a satisfying and naturally healthy set meal, which is typically prepared on a tray with servings of the main dish, Japanese bowl of steamed rice, miso soup, vegetable, and pickles.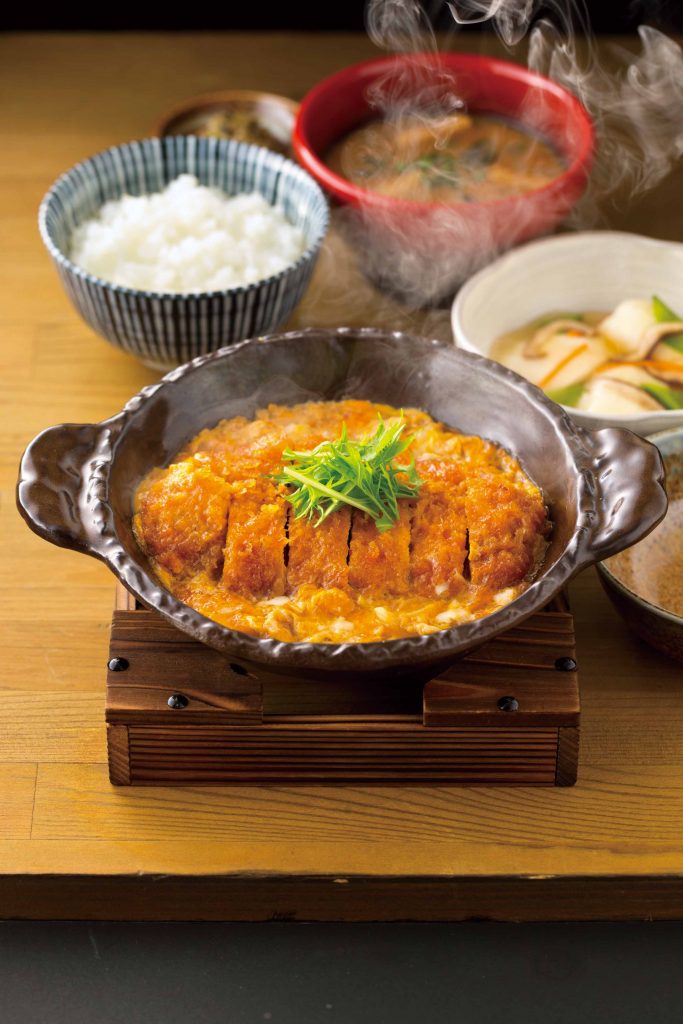 Katsu Toji Teishoku
In Japan, it is designed to meet the traditional Japanese ideal of a balanced meal.
With the first branch at SM Megamall in Ortigas and the second one at SM Mall of Asia in Pasay, this original Japanese restaurant has attracted many local diners with their different yet wholesome food concept.
And due to the high demand, YAYOI has branched out.
Unlike the first two branches that completely flaunt elegant interiors, the BGC branch is more inviting, sporting playful and stylish elements adorned the walls, catering to the group of millennials.
Though it appears as a modern and casual dining, the traditional Japanese touch and aura are retained.
Also read: Japanese Teishoku Restaurant YAYOI opens its first branch in SM Megamall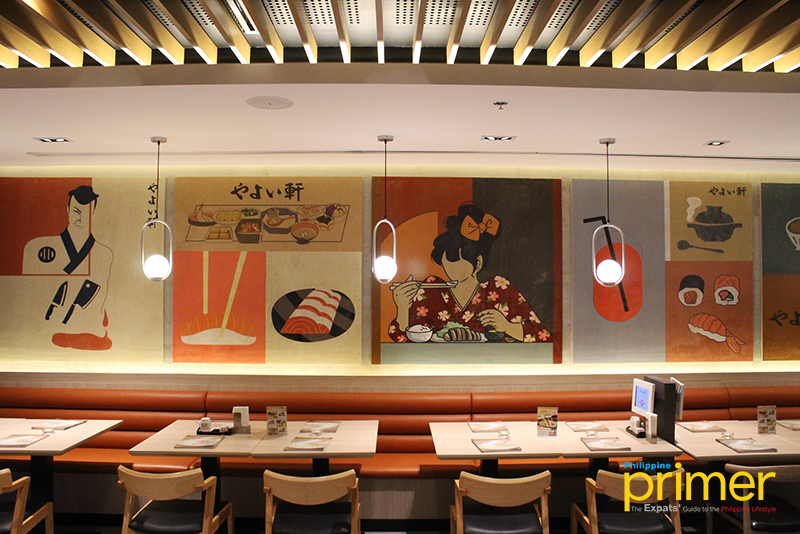 Wooden elements retain the traditional Japanese ambiance of the restaurant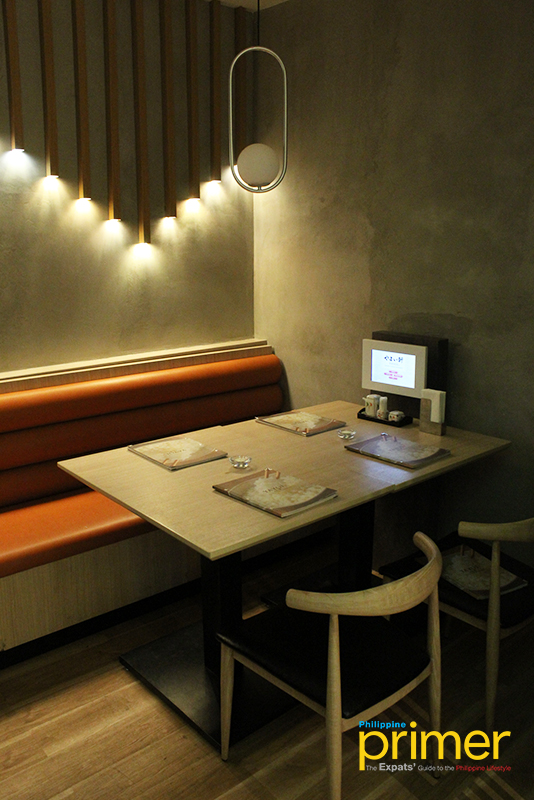 VIP room
Moreover, the BGC branch still implements the YAYOI's signature ordering system, wherein tablets are installed on tables so diners can pick their orders and send them directly to the kitchen.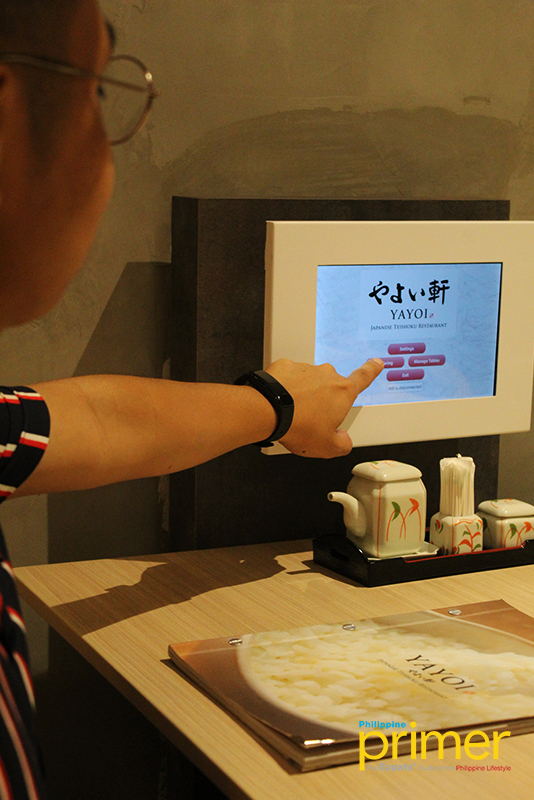 Diners can take orders and send it direct to the kitchen through a tablet
What makes YAYOI a clear favorite among its frequent diners is the consistency of the comfort food it offers. And if you haven't visited this teishoku restaurant yet, now is the time to try their well-loved set meals.
YAYOI prides itself on only using authentic ingredients curated by their own Japanese chef
On your first visit, try these two bestsellers: the Sukiyaki Teishoku (Php 595), which includes beef hotpot with assorted vegetables stewed in sukiyaki sauce, and the Namban Teishoku (Php 395), which includes fried chicken steak topped with YAYOI dressing.
The beef in Sukiyaki is best dipped into the half-cooked egg it comes with—finish it up with its tasty, thick noodles.
Namban Teishoku, on the other hand, is a must-try if you fancy chicken with a sweet savor.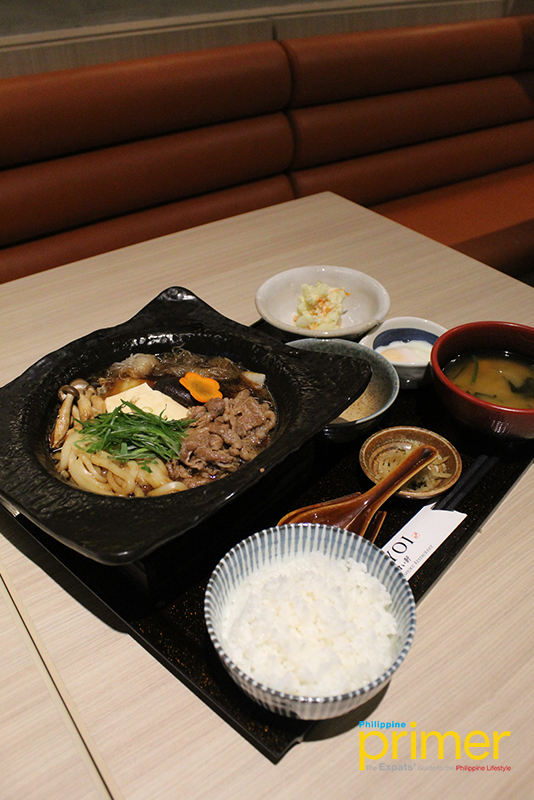 Sukiyaki Teishoku (Php 595)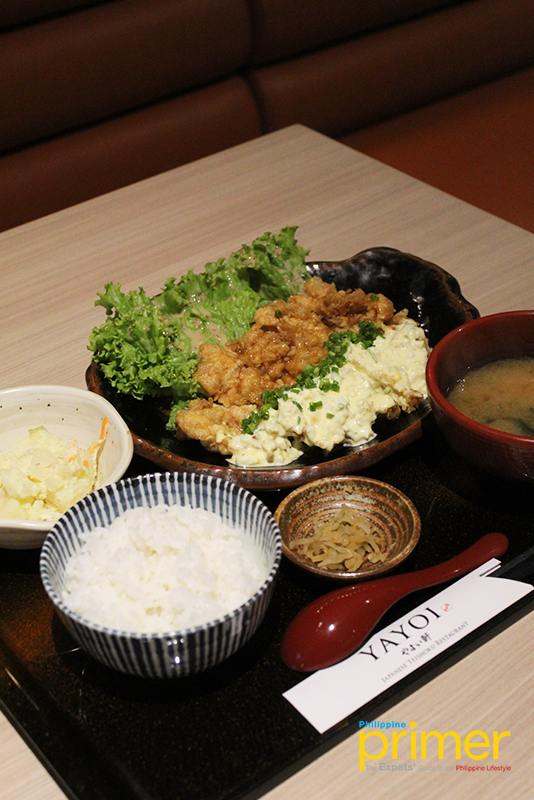 Namban Teishoku (Php 395)
Meanwhile, if you are a regular YAYOI customer and want to explore other set meals, take the new Mix Tempura Teishoku (Php 395). It has a lightly battered assortment of succulent seafood and vegetables served with their signature dipping sauce.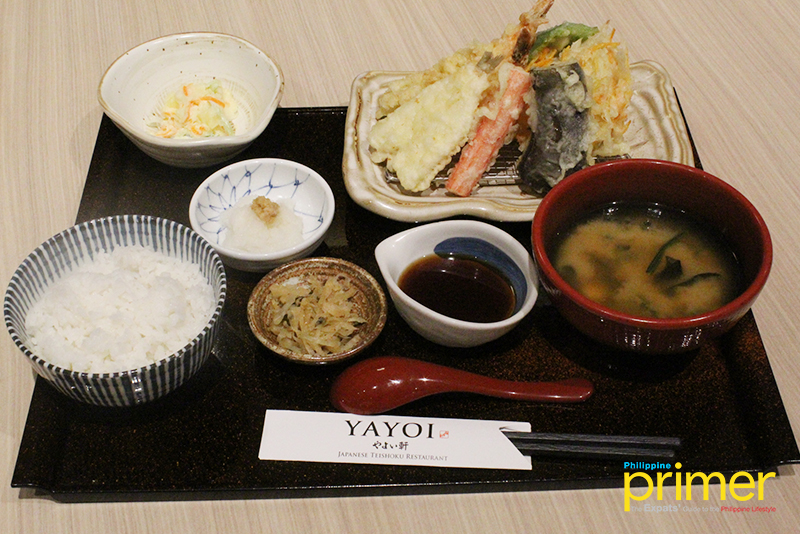 Mix Tempura Teishoku (Php 395)
Maximize your teishoku experience by also trying the Hitsumabushi (Php 795), which has Nagoya-style grilled eel over rice served with a side of dashi broth, and the Mix Toji Teishoku (Php 475), which has tonkatsu, fried shrimp and sukiyaki beef simmered in special sauce and egg.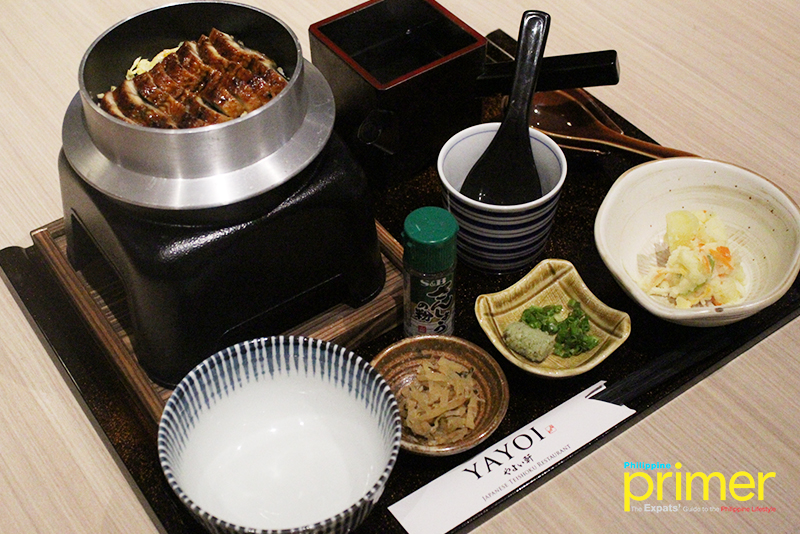 Hitsumabushi (Php 795)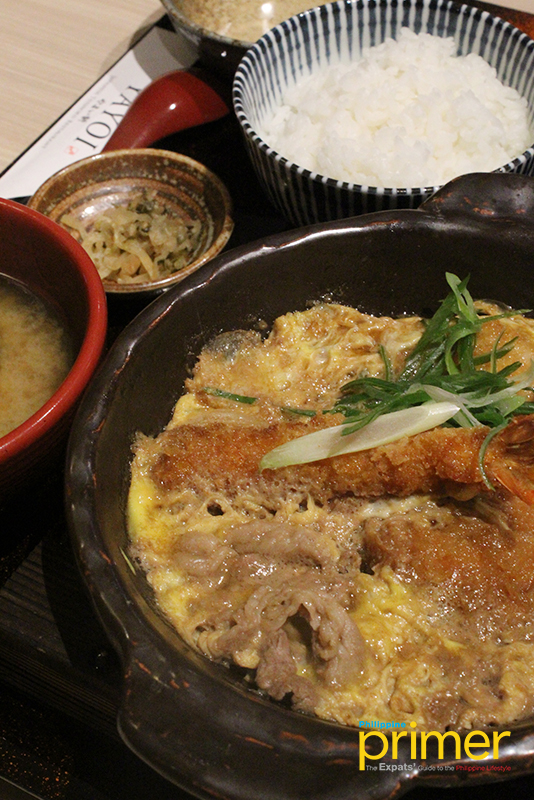 Mix Toji Teishoku (Php 475)
YAYOI in BGC, which sits up to 60 guests, is a place to be if you want to embrace the richness of Japanese cuisine as it also serves other Japanese staples, like ramen, sushi, and gyoza that have been adored by the Filipino community.
How to get here:
YAYOI BGC is just across The Mind Museum.
For public transportation, you may ride the BGC Bus with a Central Route or Lower West signboard and then go down at the Net One stop. 28th street is just a brief walk from there.
For private vehicles, BGC has four entry points: Lawton Avenue, McKinley Road, Kalayaan Avenue, and C5.
---
Featured image courtesy of YAYOI. 
General Information
Unit L221, 2/F One Bonifacio High Street, 28th St. cor. 5th Ave., Bonifacio Global City, Taguig City
02-8242-2792
0917-636-6958
11 a.m. to 9:45 p.m. (Mon to Thu and Sun); 11 a.m. to 10:15 p.m. (Fri to Sat)
info@yayoi.com.ph
M1 Tower, H.V. Dela Costa St., Salcedo Village, Makati City
02-8251-4401
Level 2, South Wing, SM Mall of Asia, Pasay City
02-8821-6082
10 a.m. to 9:50 p.m.
3rd Level, Building B, of SM Megamall
02-8634 4865