Nomu in BGC: Nomi Matcha's Secret Japanese Bar
Nomi Matcha in BGC has a secret– and we can't help but spill the beans.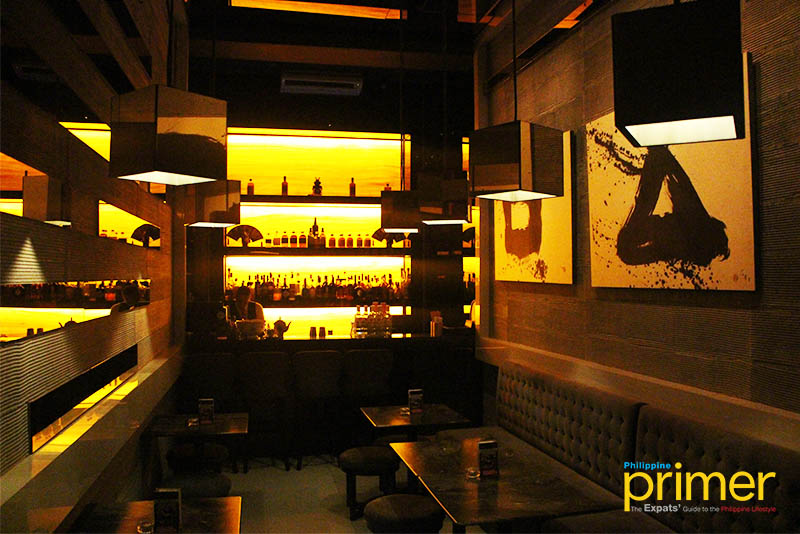 Nomu 
Nomi Matcha now has Nomu, a modern Japanese bar covertly situated inside this modern Japanese cafe. Since it's hidden, you won't easily spot it inside Nomi–but if you're the curious type of diner who loves roaming around, you might just find yourself accidentally opening another door that's not a restroom, but actually, a hidden bar.
Also read: Nomi Matcha in W City Center, BGC
As you go inside, you'll find a bartender concocting beverages, with a backdrop of a gleaming yellow wall with authentic Japanese whiskey on display. And as if you're entering an enchanting realm, the place plays soothing music to add to the vibe.
One will be enthralled by Nomu's gleaming wall beyond the counter
What makes Nomu very interesting is that it's in stark contrast to Nomi's bright and charming interior. Still embodying Japanese elements, the interiors of Nomi are accentuated with a Japanese flair through the wall paintings of well-known Japanese ceramic artist Shiro Tsujimura that resemble the Zen symbol and represent the deities of the sun, moon, and stars.
Visitors will surely be chained to the night as award-winning head bartender Cedric Cello concoct drinks as well as suggest one as you prefer.
Owners Take Hosomi and Asuka Hosokawa explain that the idea to open Nomu was influenced by the very existence of Nomi. "During the day, Nomi is just a comfortable cafe with a bright ambiance and energy, where people can settle down from the hustle and bustle of the city. Nomu is like the dark side," Hosomi said, comparing the concept of Nomu and Nomi to a Chinese philosophy –Yin and Yang. Meanwhile,  Hosokawa added, "Since we do like to party and there was an extra space at the back [of Nomi], we decided to as well put a secret bar."
Also read: 10 Hidden Bars in Makati and BGC You Need to Know Of 
Nomi can accommodate up to 25 visitors, a perfect intimate space to just enjoy the night and indulge in secret revelry.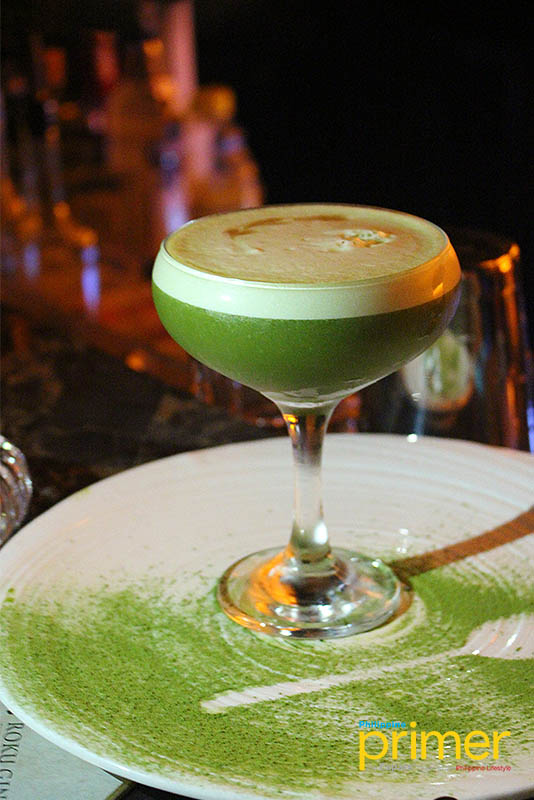 Matcha Amaretto Sour (Php 450)
One of the bar's signature drinks is Matcha Amaretto Sour (Php 450), Nomu's take on amaretto sour, which contains salubrious matcha and lemon juice, where the egg white and the choco bitters go well with the taste of bourbon whiskey. Meanwhile, the Ducky Punch (Php 980) is one that will grab your attention. It looks like a Ducky Baby Shower Punch in a huge tub, but instead of bath water and bubbles, it's made up of vodka and tequila, with fresh watermelon and lemon.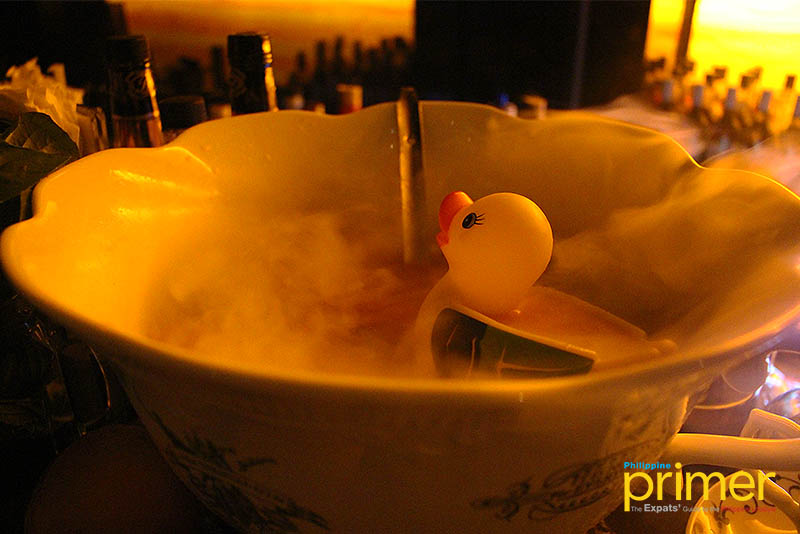 Ducky Punch (Php 980)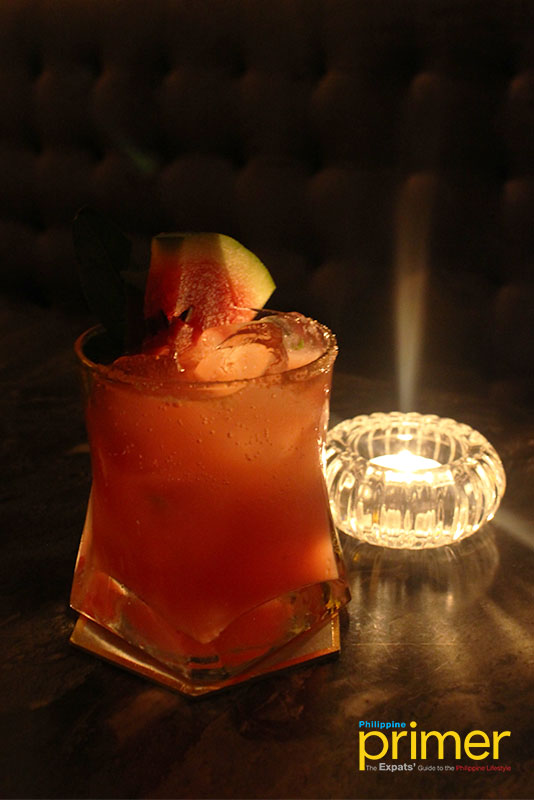 A glass of Ducky Punch
Eats in Nomi
When it comes to food, Hosomi and Hosokawa made sure that locals and foreigners will savor what Nomu has to offer with a set of dishes that will satisfy every palate.
Seared Salmon on Miso (Php 290) is quite different from the normal fishy taste as it's flavored with a sweet and tangy miso paste. Munch the Yakitori Chicken Stix (Php 260) for a perfect match with the drinks. The chicken skewers have a right amount of taste made sweeter and tastier with the green and red bell peppers and teriyaki sauce.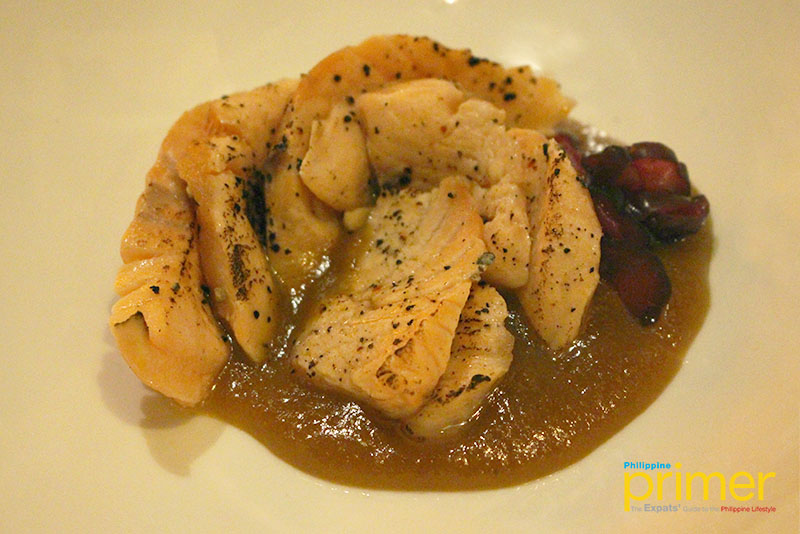 Seared Salmon on Miso (Php 290)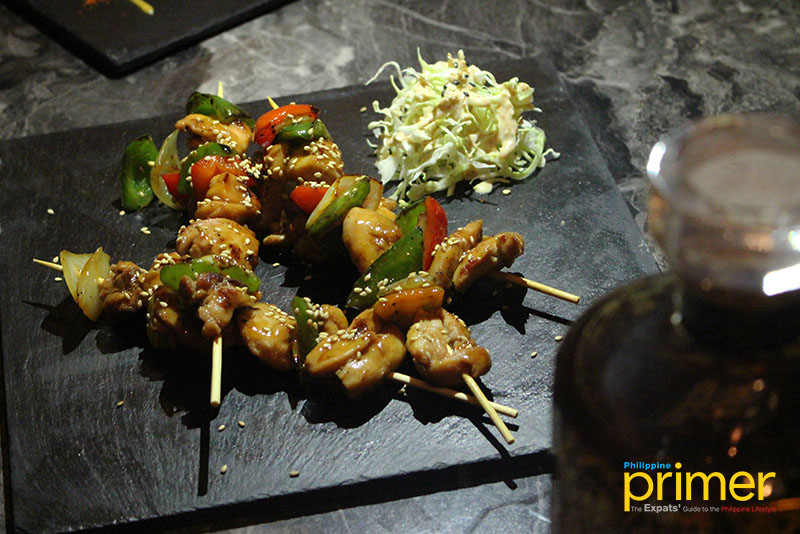 Yakitori Chicken Stix (Php 260) 
Try more of their dishes by having the Nomu Club Sandwich (Php 330), a grilled chicken fillet with salad, and Sisig Fries Overload (Php 260) a crunchy type of sisig. Both are filled with fries that do not get stale perfect for savoring until the night ends.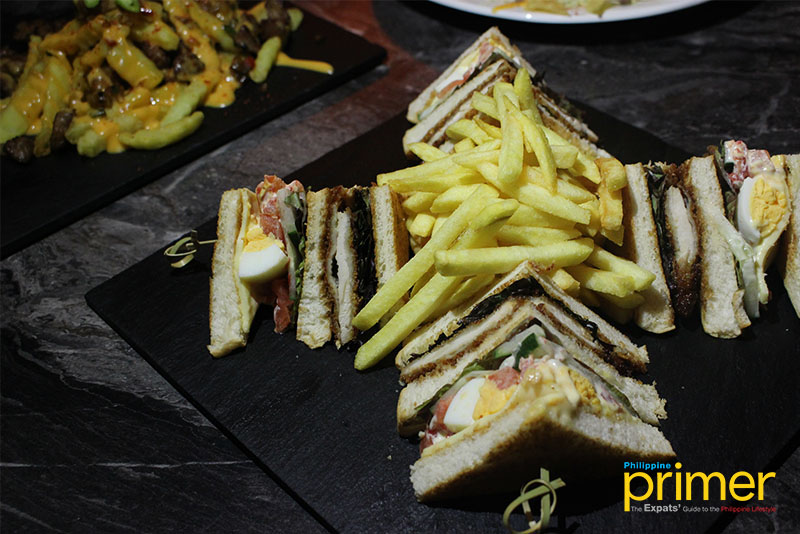 Nomu Club Sandwich (Php 330)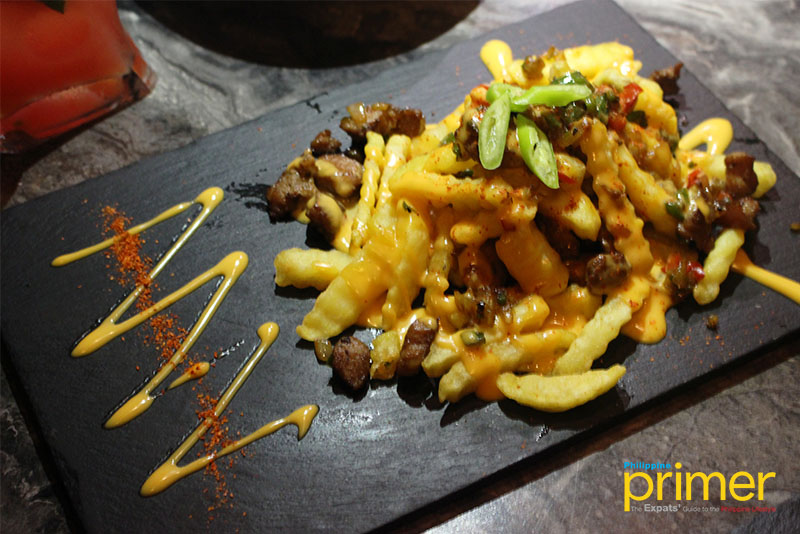 Sisig Fries Overload (Php 260)
Still hungry? Try Jumbo Chili Pepper Rolls (Php 250), a dish made of green chili fingers fried to a crisp and stuffed with spiced pork and cheese. The tartar sauce effectively tones down the spiciness of the rolls if you're not into spicy dishes.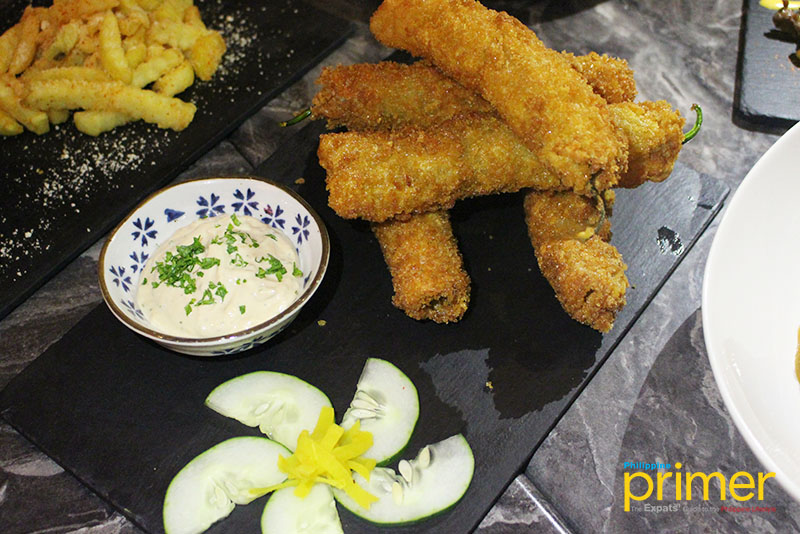 Jumbo Chili Pepper Rolls (Php 250)
Also read: Nomi Matcha: Fueling the Dreamers of BGC 
With great food and drinks, Nomu certainly is the best hiding place in BGC for a momentary escape from after a tough workday. Visit Nomu on G/F W City Center, 30th Street corner 7th Avenue, Bonifacio Global City (inside Nomi Matcha). It is open from 6 p.m. to 1 a.m., Monday to Saturday.
Store Information
G/F W City Center, 30th Street corner 7th Avenue, Bonifacio Global City (inside Nomi Matcha)
02 821-8769
6:00 p.m. - 1:00 a.m. Monday to Saturday)
Sunday