10 Hidden Bars in Makati and BGC you need to know of
The definition of the word "hidden" has been stretched out as of late, but for the most part people have stuck to its standard definition: kept out of sight or concealed.
Some of Manila's best bars have taken this to heart, which is why we've come up with this list to let you in on their secrets. Two things: First, we're not giving you the EXACT address since that would spoil the fun. Second, don't tell them it was us.
ABV, Makati
A cocktail and absinthe bar hidden behind an elevator door at a burger joint along Jupiter Street, ABV specializes in craft cocktails and the largest collection of absinthe anywhere in Makati. Ask the bartender to make you a custom cocktail or get "The Bible", a list of some of their best craft cocktails. Combine that with good food from said burger joint and you're good for the night.
ABV opens its doors from 6 pm onwards. Remember to ask for the password via their website. Read more here: ABV in Makati
Ocean's Telephone Company, BGC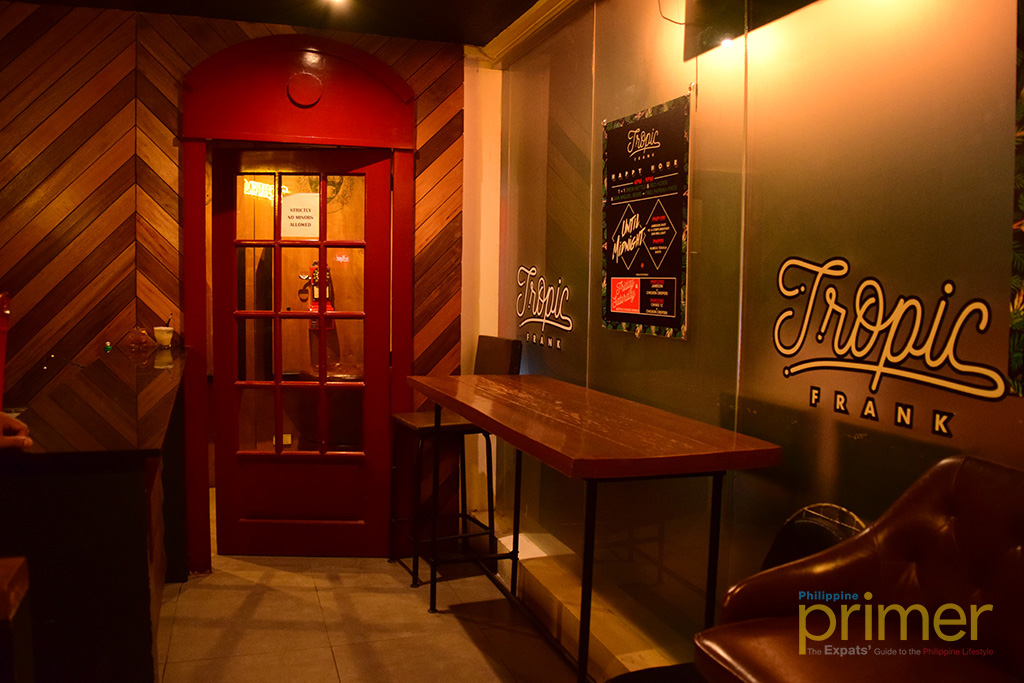 From the company who brought us Pablo's Pub and Restaurant, and Frank and Dean Cafe x Kitchen in BGC, comes Ocean's Telephone Company — a perfect hangout place for those who want to chill after office hours. Customers are welcomed by an interesting red door which resembles a public telephone, and more phones hanging on the wooden walls. Also, expect decently priced beers and other beverages at this bar.
They operate from 6 pm to 10 pm, Wednesdays through Saturdays. Read more about them here: Ocean's Telephone Company in BGC
Finders Keepers, Makati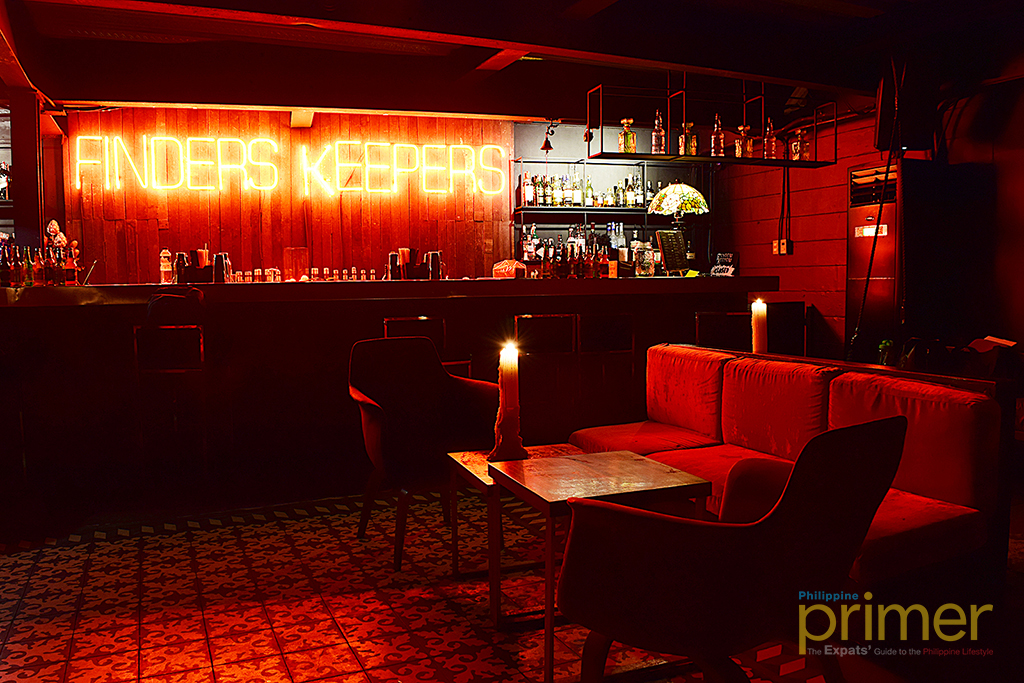 If you're looking for a bar located in the friendly neighborhood of Makati, Finders Keepers is for you. What makes the bar unique is that they don't allow smoking in the bar, non-smokers can enjoy drinking their cocktails or beverages at peace. The best days to visit are from Mondays to Thursdays. Aside from that, this bar is for people who would like a start a conversation with a stranger or bring a friend for late night talks.
Grab a friend and drop by Finders Keepers from 8 pm to 5 am. Know more about Finders Keepers here: Finders Keepers in Makati
Bank Bar, BGC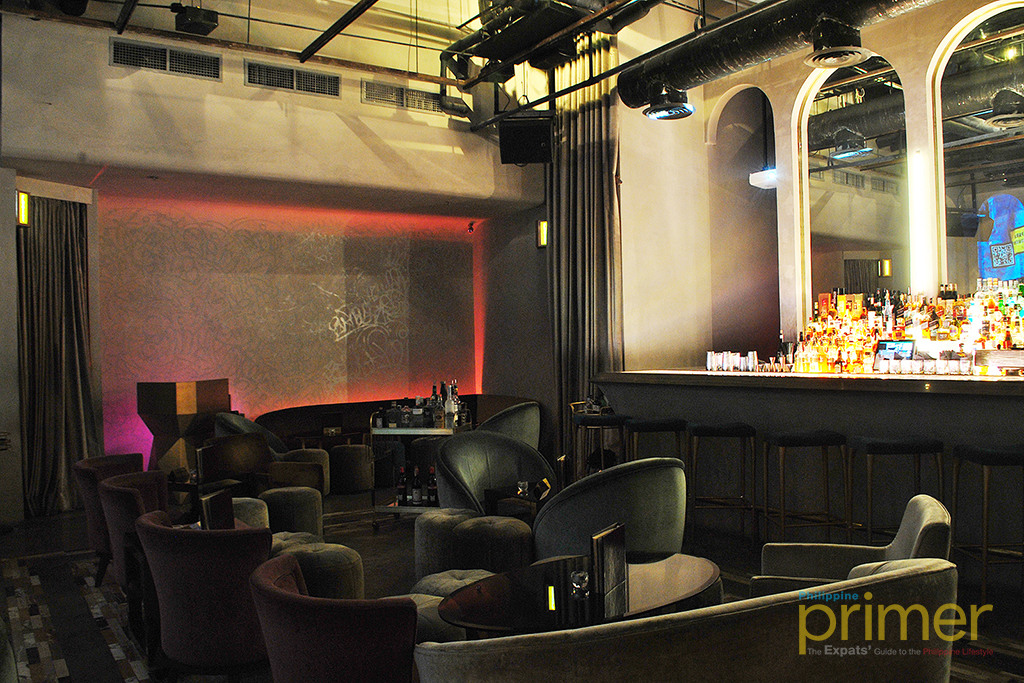 Banks are normally a place where you won't find a shred of alcohol… that is until you stumble upon this gem in BGC. Bank Bar is a secret bar located at the corporate center of a certain bank in BGC. You may or may not have passed by where the entrance is located every time you pass by said bank. This stylish lounge offers a wide variety of liquor and is also known to have killer bar chow.
The secret door to Bank Bar opens from 5 pm to 2 am, Mondays to Fridays, and 8 pm to 3 am every Saturday.
Pura Vida Manila, Makati
Don't be confused by the name; this one's definitely in Makati. It's a one-of-a-kind Costa Rican-slash-reggae bar found somewhere in the recesses of Poblacion (too much info). They offer a true Costa Rican experience, what with the owner being from Costa Rica and all. The bar chow here is exceptional, and their signature cocktails can keep you going without killing your mood all night long.
Pura Vida opens its doors from 6 pm to 2:30 am all week long. Read here to know more about Pura Vida: Pura Vida Manila in Makati
20:20, Makati
Feeling that retro vibe? Then 20:20 is the place for you. This obscure bar caters to the upscale society with its "Old Americana meets Steampunk" feel. The place is popular to those who are into the nightlife scene as it invites international DJs every now and then to perform at this hole-in-the-wall bar spot in Makati. It also has a sister bar that lives right door if you're really looking to go all the way with your retro night.
20:20 goes online from 7 pm to 3 am, Wednesday to Saturday. Read more about them (and possibly that retro sister bar) here: 20:20 in Makati
LIT Manila, BGC
LIT has recently opened its doors at Serendra, offering the finest Japanese whiskey in the Metro, LIT's interiors implore a no-nonsense approach with all the attention focused on drink. This restaurant has an array of whiskey in its arsenal, and it's just not the single malt Scotch.They boast a wide selection of Japanese whiskey with some being flown from Japan.
LIT Manila opens its doors at 6 pm and closes up shop around 2 am. Know more about them here: LIT Manila in BGC
12/10 Izakaya, Makati
Izakayas are casual Japanese restaurants with after-work drinks in mind. They serve good food with good drinks, and 12/10 in San Antonio Village certainly fits the build. 12/10 is a stylish bar pinned in Makati that's pegged as an izakaya, with personal servings of seafood and cocktails that complement the bar's hip, young vibe. It's from the same couple that gave us The Girl + The Bull, so you can expect the food to be just as adventurous.
Drop by 12/10 Izakaya from 5 pm to 11 pm, Mondays to Saturdays. Read more about them here: 12/10 Izakaya in Makati
Prohibition Liquor Lounge, Makati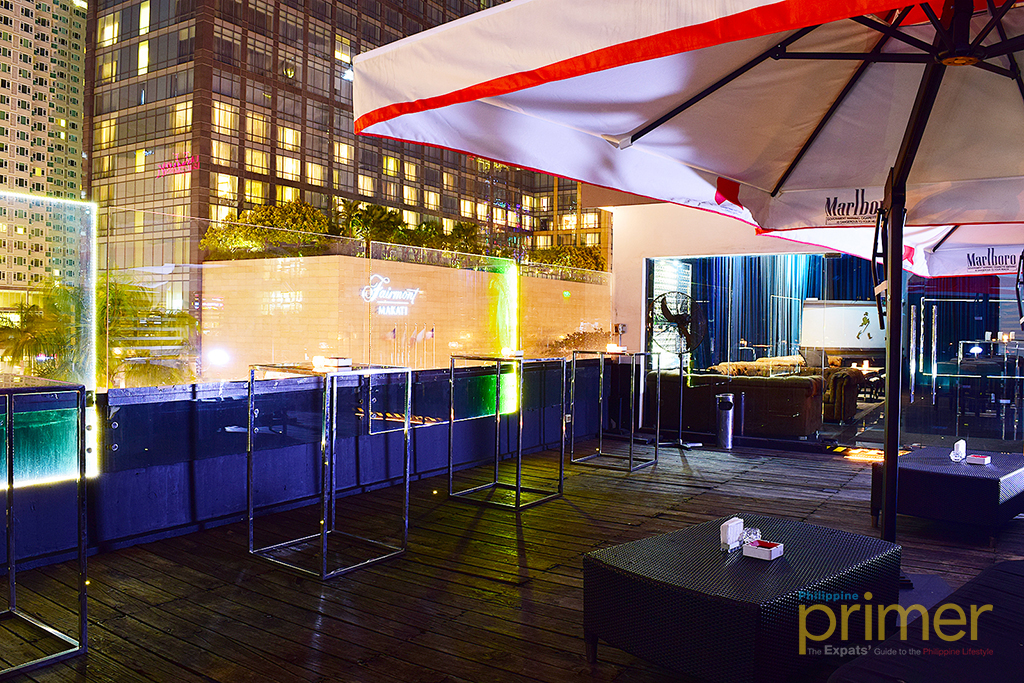 If you're familiar with Dilingers, then we can stop dropping hints about locations. It's an exclusive VIP lounge unlike any you've come across in Manila. They offer top-notch food from Dillingers' and designer cocktails made by a New York-based mixologist who's won several bartending championships. You'll truly feel like you're in the 1920s, also known as the Prohibition Era, thanks to how the bar is laid out—until you reach the weekend. That's when all the fun starts.
Wade your way through Dilingers to Prohibition Liquor Lounge from 9 pm to 3 am. Read more about this Prohibition-inspired bar here: Prohibition Liquor Lounge in Makati
The Penthouse 8747, Makati
If the name of this bar doesn't give away its location, then you're probably in a bar drinking. The Penthouse 8747 is a lounge where friends come over to cap off the night. This rooftop lounge is said to be inspired by the Great Gatsby era, a period in time where lavish parties, visual arts, and the glitz and glamour surfaced into the scene. They boast their wide selection of drinks, ranging from champagnes, cocktails, Penthouse original beverages, vodka, cognac, and malt whiskeys.
Make your way up the elevator to The Penthouse 8747 between 4 pm and 2 am on Monday, and 4 pm to 3 am from Tuesday to Saturday. Know the low-down on this high-rise bar here: The Penthouse 8747 in Makati
Got any more hidden bars you'd like to "feature"? Hit us up in the comments section!
---
Written by Andronico Del Rosario